I honestly feel as though I've been away from home more than I have been home in the past few months. Since the end of July….I have been gone more than thirty days (including Paris, London, Uganda and Croatia – so much more I have to write.). I don't know how much you travel (and I love it!), but that's quite a bit for me. And I'm heading out again this next week.
So, staying organized is crucial. (Don't get crazy….I still don't pack until the night before and it always takes me a few days – or a week, to unpack.)
Travel organization doesn't have to be a huge chore. It's a simple task when you have the right tools and techniques in your arsenal. Some of these tips are purely for organizational purposes but many of them double as travel safety and money saving techniques as well.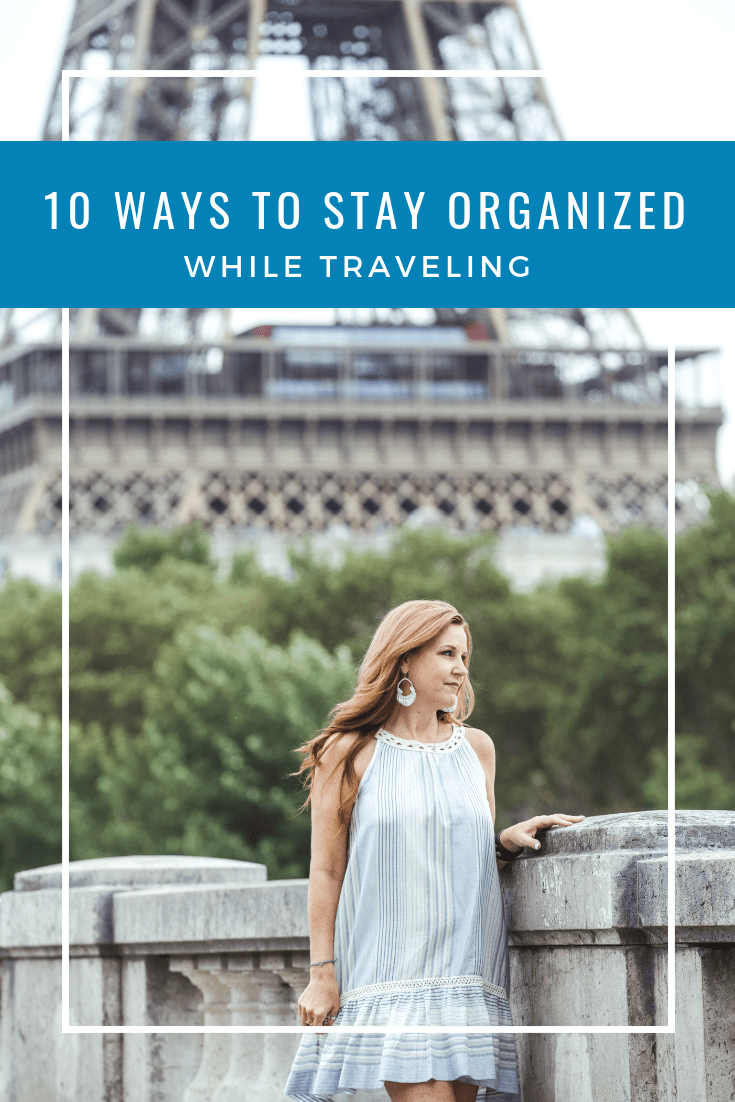 10 Ways to Stay Organized While Traveling
Download TripIt for your Paperwork
I love the TripIt app because I'm able to forward all my hotel, flight, and activities confirmations to the app and it organizes them into a single place with all the details I may need at one touch. No more digging around in your email to find your airline or flight confirmation number, it's right at your fingertips. PLUS, you don't need wifi to access it which is great for international travelers.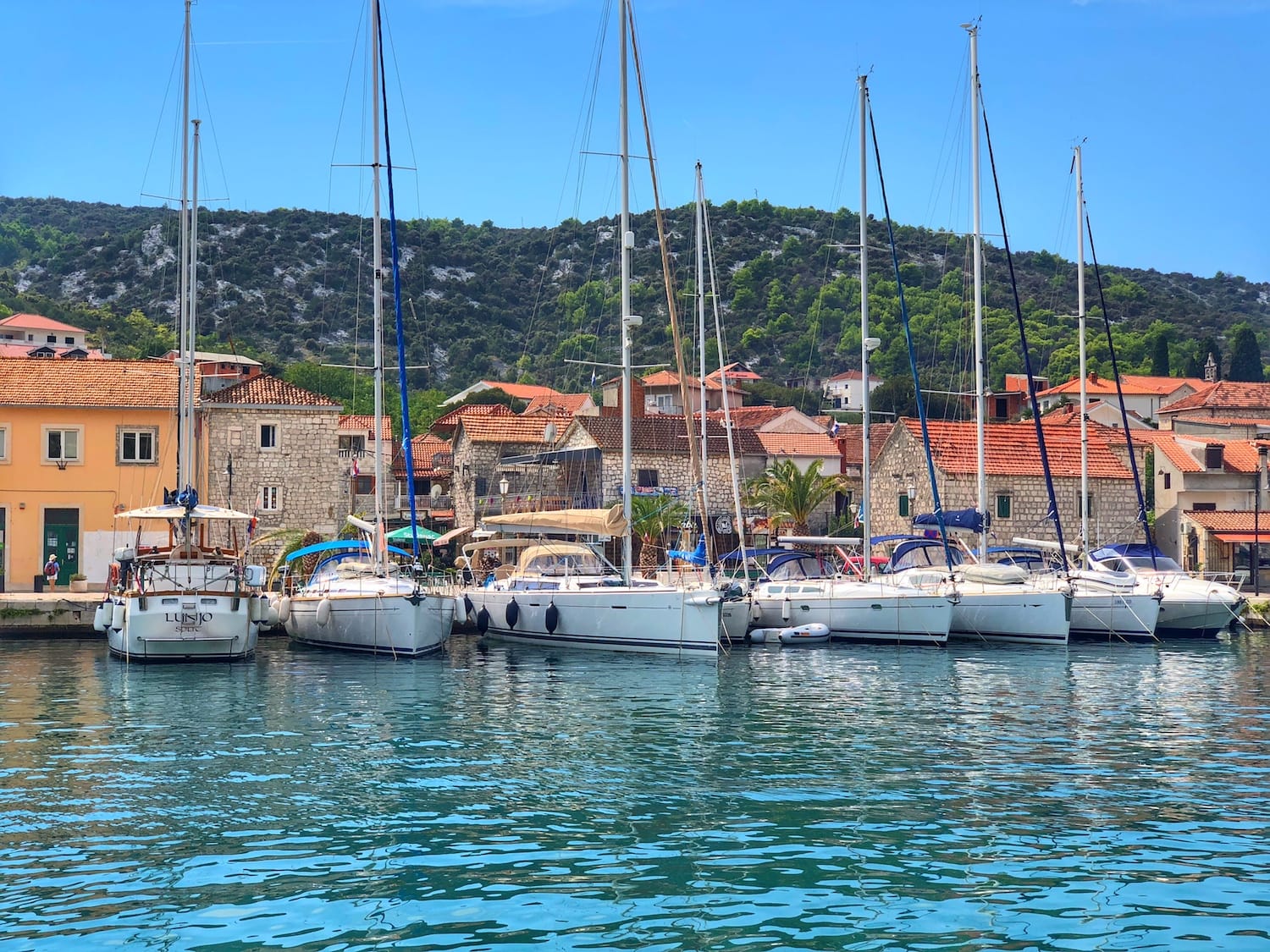 Create a Master Spreadsheet with All Travel Details
While TripIt is great for confirmations, I like to keep a master list of everyone's flight times, activities, and any special details. I send the spreadsheet to everyone in my travel party to make sure everyone is in the loop on all the details. Having a hard copy also helps in case a phone is dead, lost or stolen so everyone will have the entire parties' information.
Take Photos of Important Documents
Speaking of things getting lost or stolen, it's a good idea to make sure you have digital copies of your most important documents. I like to take photos of them on my phone so they automatically upload to the cloud and I can access them from any computer anywhere. This includes confirmations, IDs and passports. Better safe than sorry.
Use the Transit App
Taking cabs to and from airports is one of the most ridiculous travel expenses. Some airport cabs charge as much as $75 USD one way. I like to seek out convenient public transportation options in advance using the Transit App. It always really helps to organize your public transportation routes in advance between popular destinations, particularly in cities where renting a car isn't possible or transit signs are not in your native language. And it gives you an authentic experience in the city you are visiting.
Use Packing Cubes to Structure Your Luggage
The best part of packing cubes is the ability to separate your items into categories rather than dumping everything into your open suit case. I love being able to organize my suitcase into 5 or 7 cubes so that when I'm opening my case up at the hotel I don't have to dump everything out to find what I'm looking for on the road. (This is especially good for last minute packers like me!)
Get a RFID passport wallet
RFID wallets are made with anti-theft security features specifically designed for commuting and international travel. They are made with technology that prevents scanners from taking your credit card or passport information through the wallet. You'll want one that's big enough to fit your passport but also long enough to tuck your boarding pass inside. I really like ones that have slots for credit cards and an extra form of ID so that I can stash it in the safe in my hotel room when I'm wandering the city. And then you can tuck it into my favorite Sash Bag (which is also RFID on its own!) for easy carrying while you explore.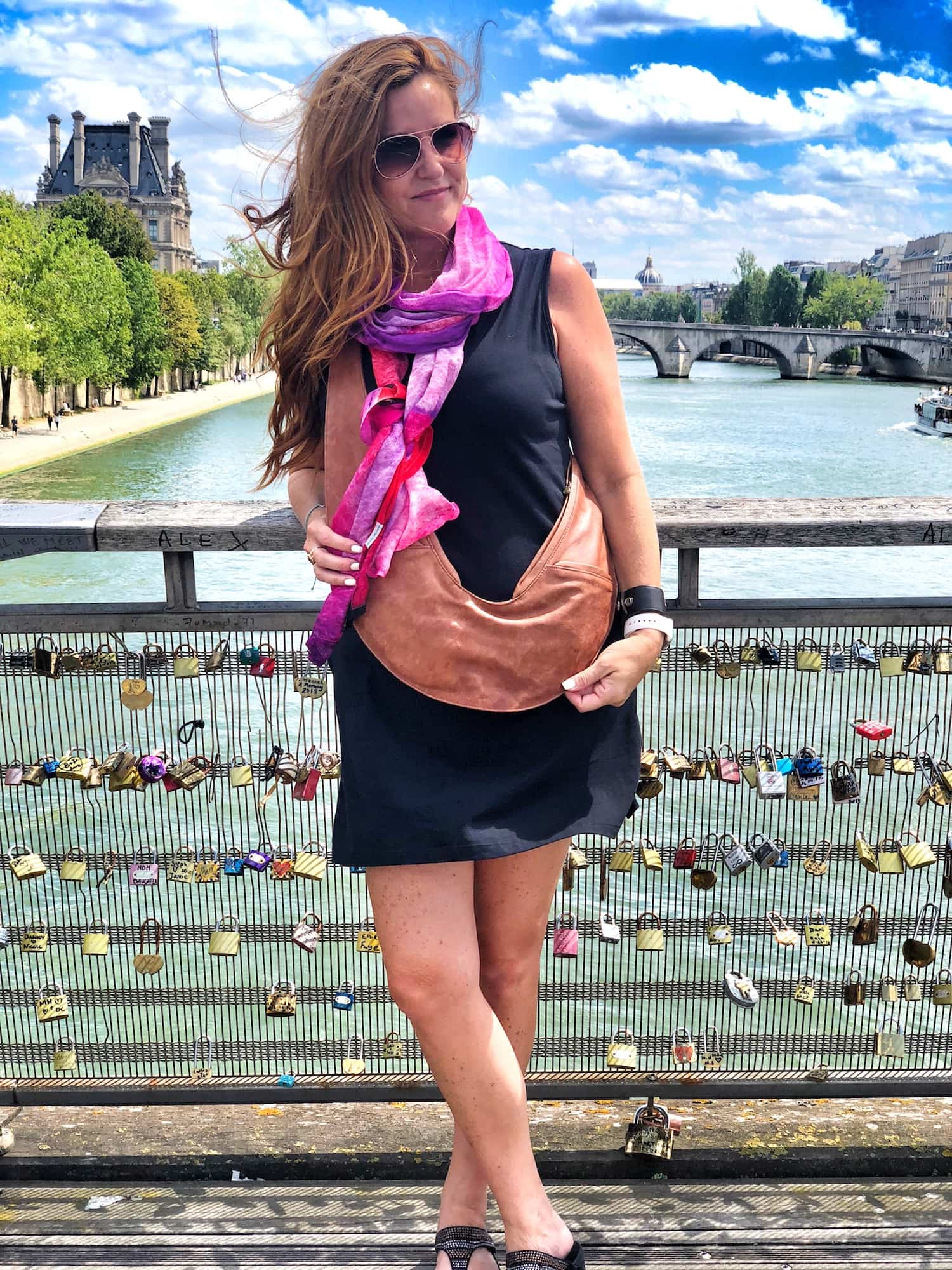 Have a Power Bank Fully Charged
This may seem like an odd tip for an organization guide but it's really one of the best tips on the list. Having an extra backup power bank fully charged can save the day in so many situations. Maybe your kids are finally quiet and playing a game when the device is about to die. Or maybe your phone died and you need to call an Uber. Either way, a power bank is super nice to have on hand. My new favorite, Boosa, is the creation of a friend of mine. I have taken it EVERYWHERE with me since July and it charges over and over again.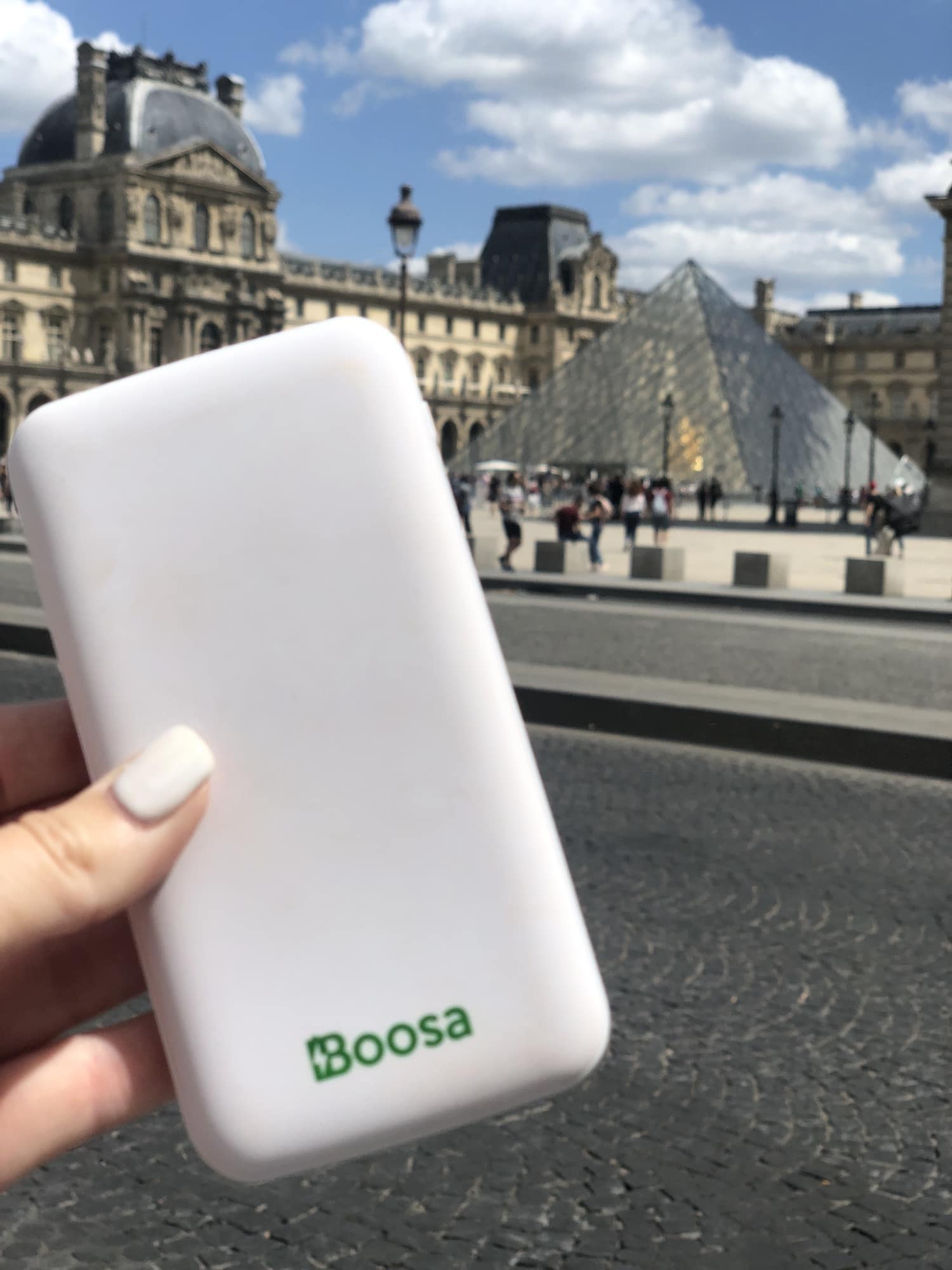 Cable Organizers
I love having a cable organizer in my carry on because it keeps all my charging cords, headphones, and adapters organized and easy to find. While it obviously keeps everything organized, it also saves me money because my chargers and headphones don't get lost or broken nearly as much when they're all neatly folded in one place. (and I am notorious for having done this before.)
Use Google Maps to Plan Each Day
Drop pins on Google Maps to mark your itinerary for the day so you can see clear directions before you leave your hotel. It's great because you can still see the map and the directions without wifi while you're walking around and you can use it as a GPS to avoid getting lost between destinations.
Buy a Transparent Toiletries Organizer
I love a cute solid toiletries bag just as much as the next person but they're not practical for some destinations. In some parts of the world your cosmetics have to be in a transparent case. If you carry on rather than check, consider buying one that's TSA accessible on all your travels.
Pack Liquids inside Ziploc Bags
If you prefer to check your cosmetics you may not need a transparent case but I'd still put them inside ziploc bags to protect everything else in your bag. One time I had a bottle of shampoo explode inside my bag and soaked everything with sticky liquid on the way to my destination. I had to get all my clothes washed by the hotel which was expensive and time consuming but it also ruined several paper items I had packed. Don't risk it – just pack them inside sealable ziplocs and protect your sanity. (on my last trip, I had a bottle of aloe leak – fortunately, inside the ziploc, nothing was ruined.)
What tips would you add?
And more importantly….where is your next adventure taking you?