20/20.
That's what my vision has always been. Or, at least until recently. I remember joking with my mother-in-law shortly right around the time I was settling in to my 40's…that my vision felt a little blurry in the morning….that my eyes needed 'a little time to wake up'. It was at that moment she chose to issue what turned out to be my very own wake up call when it came to my vision, "oh honey….I love that you think that….welcome to your 40's and the new normal of your eyesight".
Admittedly, I was a touch surprised….I truly DID believe that my eyes felt blurry from sleep, not that my close vision might be deteriorating with age.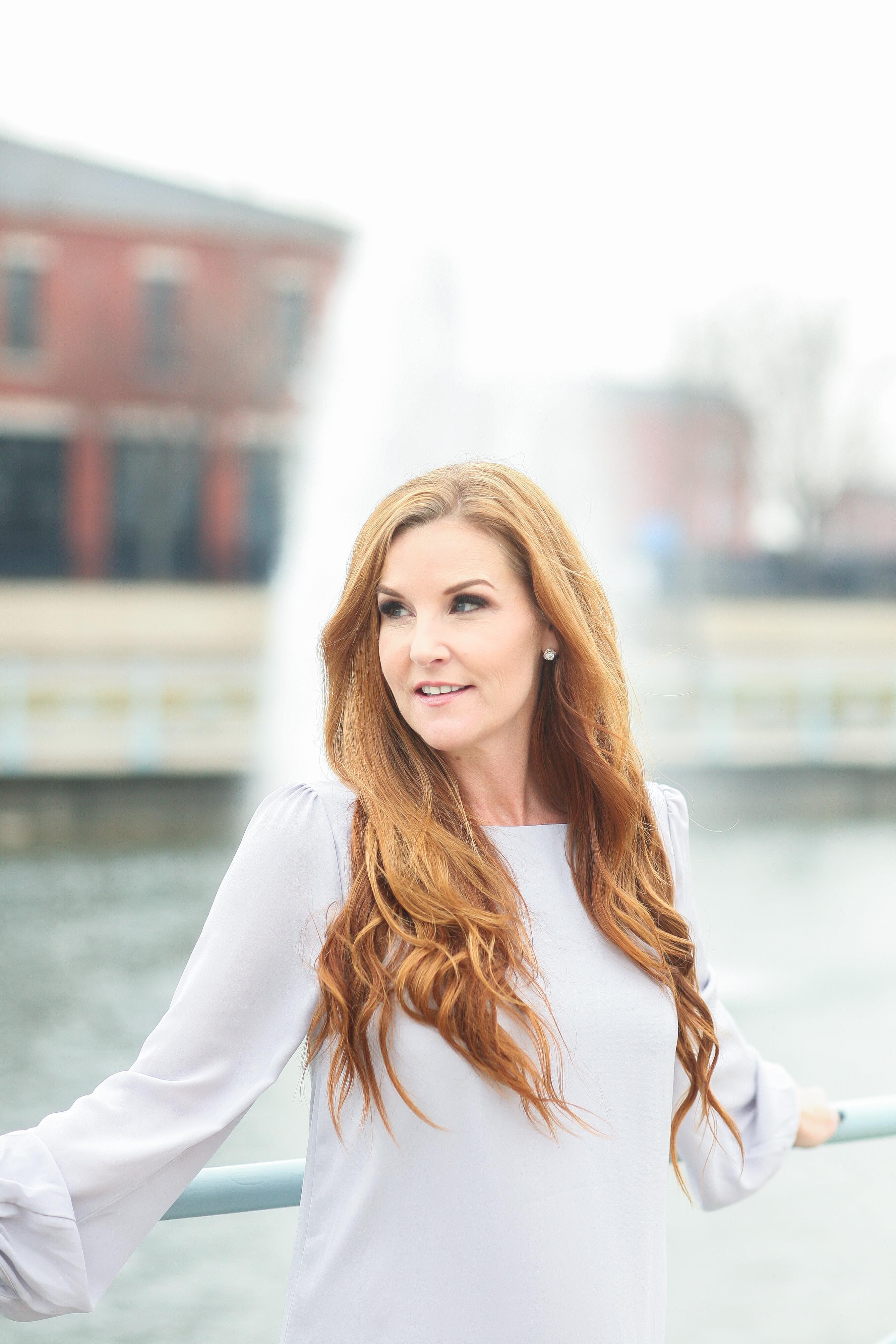 Surprise, surprise.
As it turns out, I can no longer claim that 20/20 vision. Instead, age has claimed it from me.
I likely would have known this already if annual eye exams were a regular part of my health routine, but unfortunately, I assumed I didn't need them if I didn't have a specific complaint.
How wrong I was. And I'm not alone.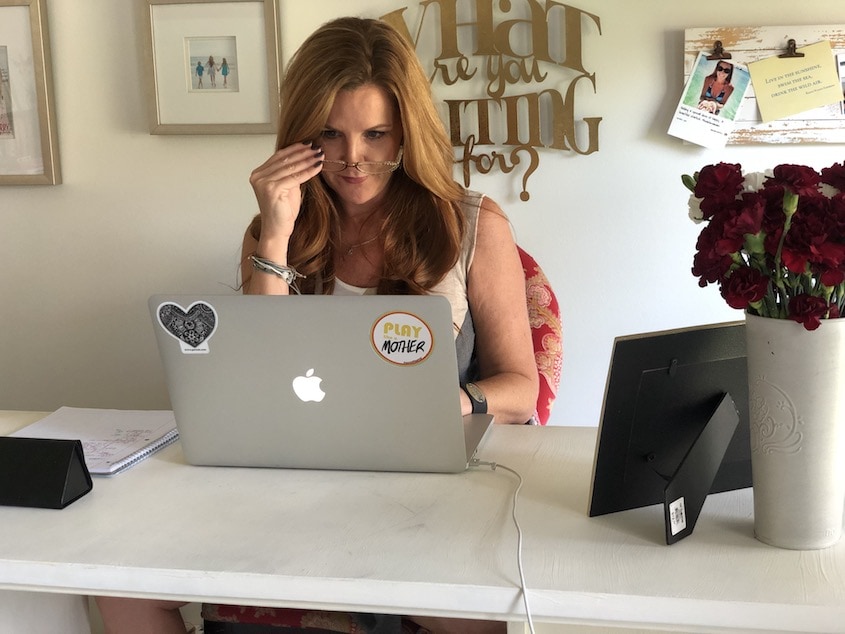 In a recent survey done by VSP Vision Care, it was discovered that nearly all Americans consider vision to be their most important sense, but only half make it to an annual exam. You (and I) find too many reasons NOT to go….we assume our vision is already fine, that we don't need updated contacts or glasses, we may not have insurance or we don't want the expense.
But there are actually a number of reasons we SHOULD be going: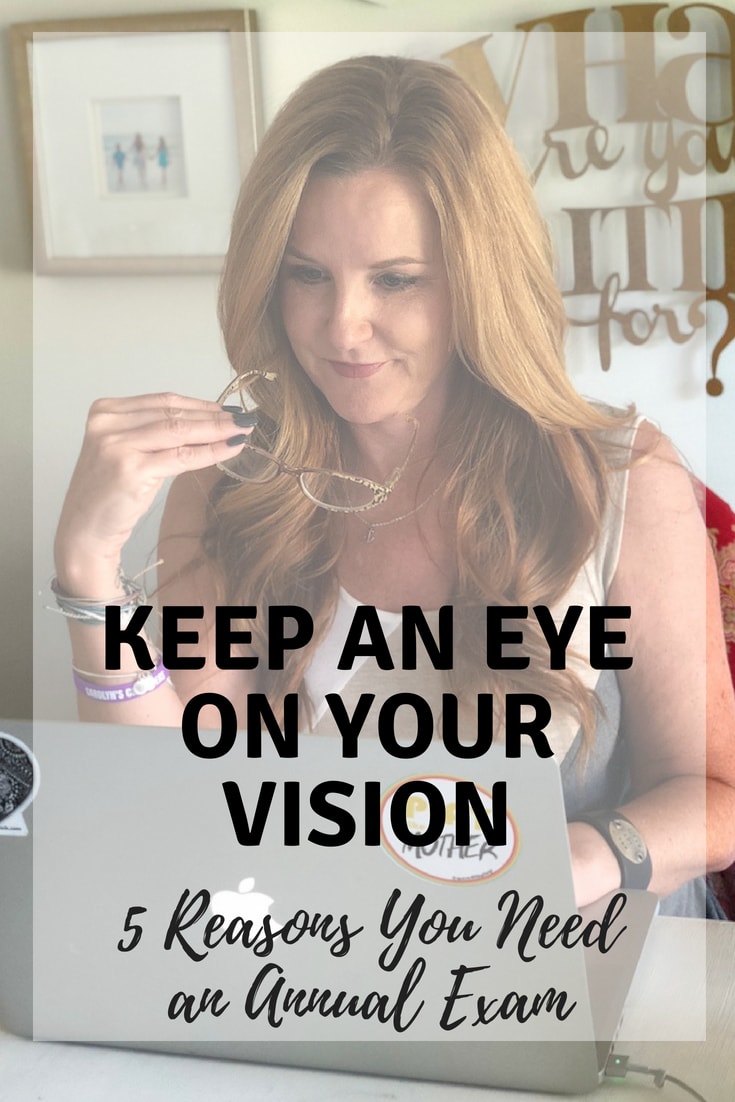 5 Reasons You Need an Annual Exam
Annual exams are the first step towards recognizing and understanding the overall  health of your eyes.
Even if you have 'good eyesight' (like me!), many vision problems don't have obvious signs and symptoms, so unless you are taking advantage of your annual exams, you might not catch these issues early.
An annual exam can help with your overall health, by flagging signs of conditions like high cholesterol, diabetes and high blood pressure.
Taking your child to their annual exam can help to catch changes in their eyesight, allowing them to do better in school.
Your child's eyesight is just as important as their teeth, though many parents prioritize dental exams and braces.
Have I convinced you to keep an eye on your vision health? I hope so. The first step is scheduling an annual comprehensive eye exam with a VSP network doctor. It is easy to find one near you simply by VSP.com.
As a side note – remember that your VSP eye doctor can give you tips on the best ways to take care of your eyes day-to-day.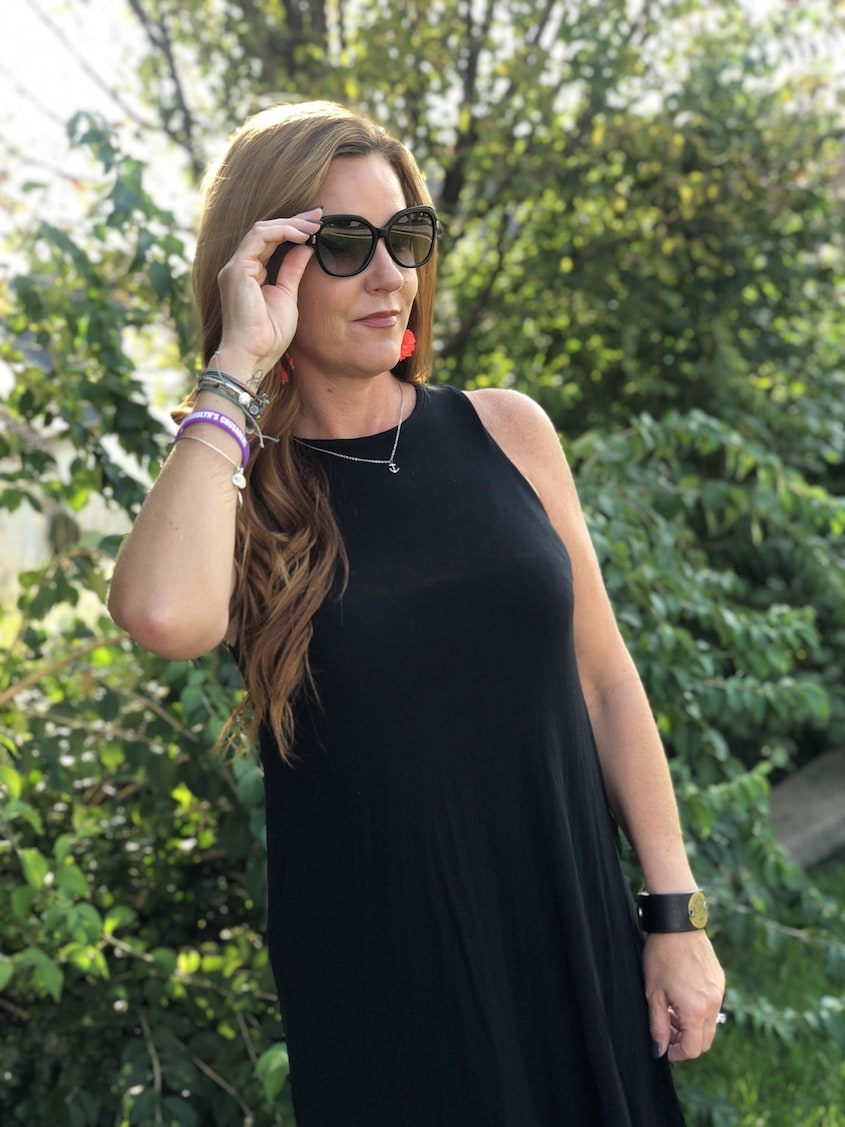 VSP
is committed to the overall health and wellness of its members and their families. They are the only national not-for-profit vision insurance company, and are committed to providing hassle-free access to eye care with a large network of doctors at the lowest out-of-pocket costs possible and to being there for you and your family, through every stage of life.
Disclosure: I'm happy to have partnered with VSP to share a few tips with you about your overall eye health and need for regular annual exams. As always, all thoughts and opinions are mine and mine alone.