I'm just going to go right ahead and call this my Summer of Firsts.  I'm trying new vegetables and recipes, I've been on a massive organizational binge since my washing machine flooded my laundry room and kitchen and I have learned to catch (what? I didn't know how to catch? No… I didn't, but now I do!).
And now? I'm knocking a little something off my life-list: I'm planting an honest-to-goodness GARDEN.  A real one with vegetables my family can eat, with fruit we can enjoy and herbs I can use to season as I cook.  It is like I am finally an adult. Let me be clear, I have never been someone you might accuse of having a green thumb.
In fact, I've always been quite the opposite.  However, two weeks in (this video production business takes TIME, people) and my garden is actually growing.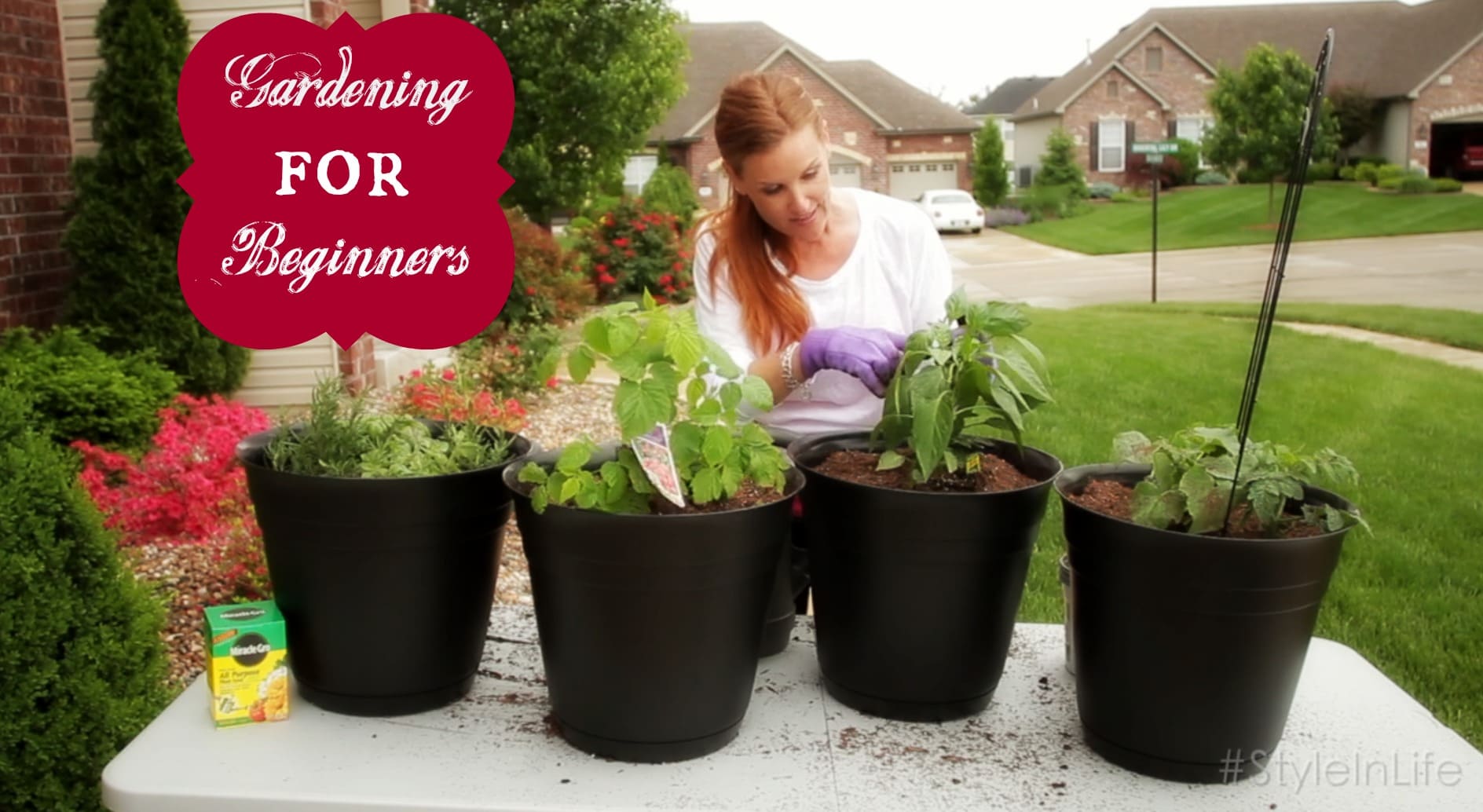 In this video, you'll learn how the true beginner can get started – from the moment you walk into your local gardening store –  I went to
Lowe's
in O'Fallon, Missouri and worked with a delightful girl by the name of Sherri – all the way through the planting process.
I chose red and green peppers, cucumbers, tomatoes, raspberries and then the herbs: sweet basil, oregano, rosemary and lavender. And instead of digging up my yard, I opted for pots. SUCCESS!
Here's the step-by-step….
So, what do you think? Am I an ADULT or what?  Want to come over to try my treasures?  I'll let you know when I start harvesting!  I can't tell you how thrilled I am –  all four of these pots survived the tornadoes that blew through the St. Louis area this past weekend.
What do you grow at home?  What has given you the greatest success or been the greatest challenge?
Thanks, as always, for watching.
(Wondering about my progress? Here is the follow up video.)
This video is part of my 'Keeping Style in Your Life' Series…  I've loved focusing on everything from organization to favorite food to easy hairstyles and wine.