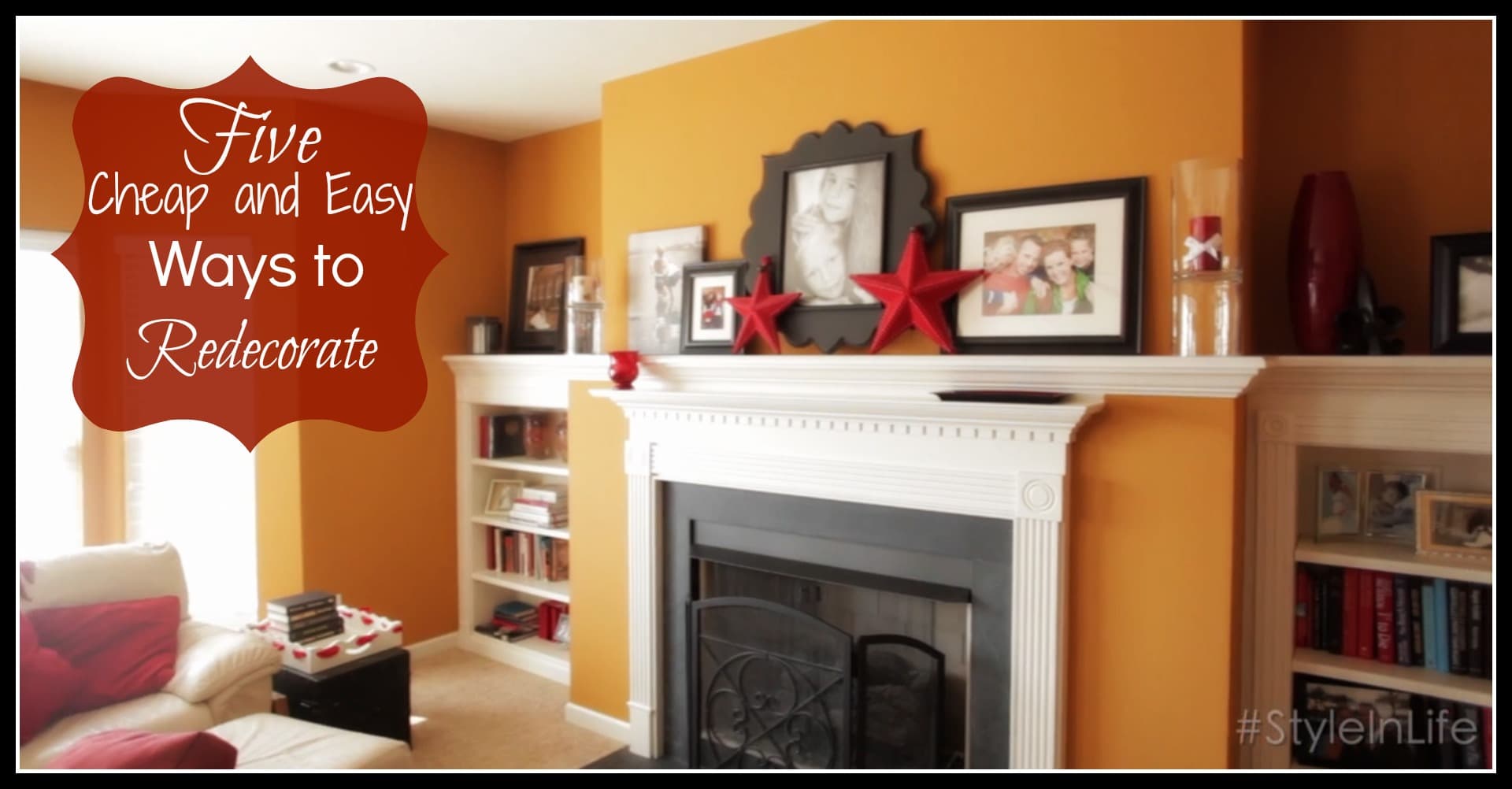 I have moved more than 20 times in my life.  I was not one of those kids who lived in the same home most of their life.  I didn't even live in the same city or go to the same school. But as I've gotten older, things have slowed down a bit.  We have spent the past  6 years in one home.  While I naturally think the stability is good for my small people, I get a little antsy.  I yearn to shake things up a bit.  I seek change.  It makes me happy.
That leaves me with the task of 'styling' my home.  And probably more frequently than my husband would like. This means when I 'shake things up' and make some changes around here, I better find a way to do it inexpensively. Easy is good too since there are only so many hours in my day. (But the change is SO worth it!)
While the occasional 'big change' is fantastic – redecorating in one day is both fun and rejuvenating. Here's how I tackle it:
5 Cheap and Easy Ways to Redecorate a Room in Your Home
How do you do it?  I know paint is always a great option (though it takes a bit more commitment – and a little talent) and finding items you can repurpose from Goodwill or Antique stores works well too!
I'd love to hear your ideas!  (You know I have other rooms that need some spiffing up!)
And if you are looking to re-organize your laundry room or home office – check out our tips.