Mother's Day is supposed to be this glorious celebration of the women who love us, guide us and nurture us in the most beautiful ways.  It is a day to say, 'I love you', 'I'm thinking about you' and 'You matter to me'. Naturally, like many days of this kind, Mother's Day has become very commercialized and quite expensive.  Your mom isn't looking for you to spend a fortune on her.
She just wants to know she matters to you.
And what better way to show her you care than by creating something for her.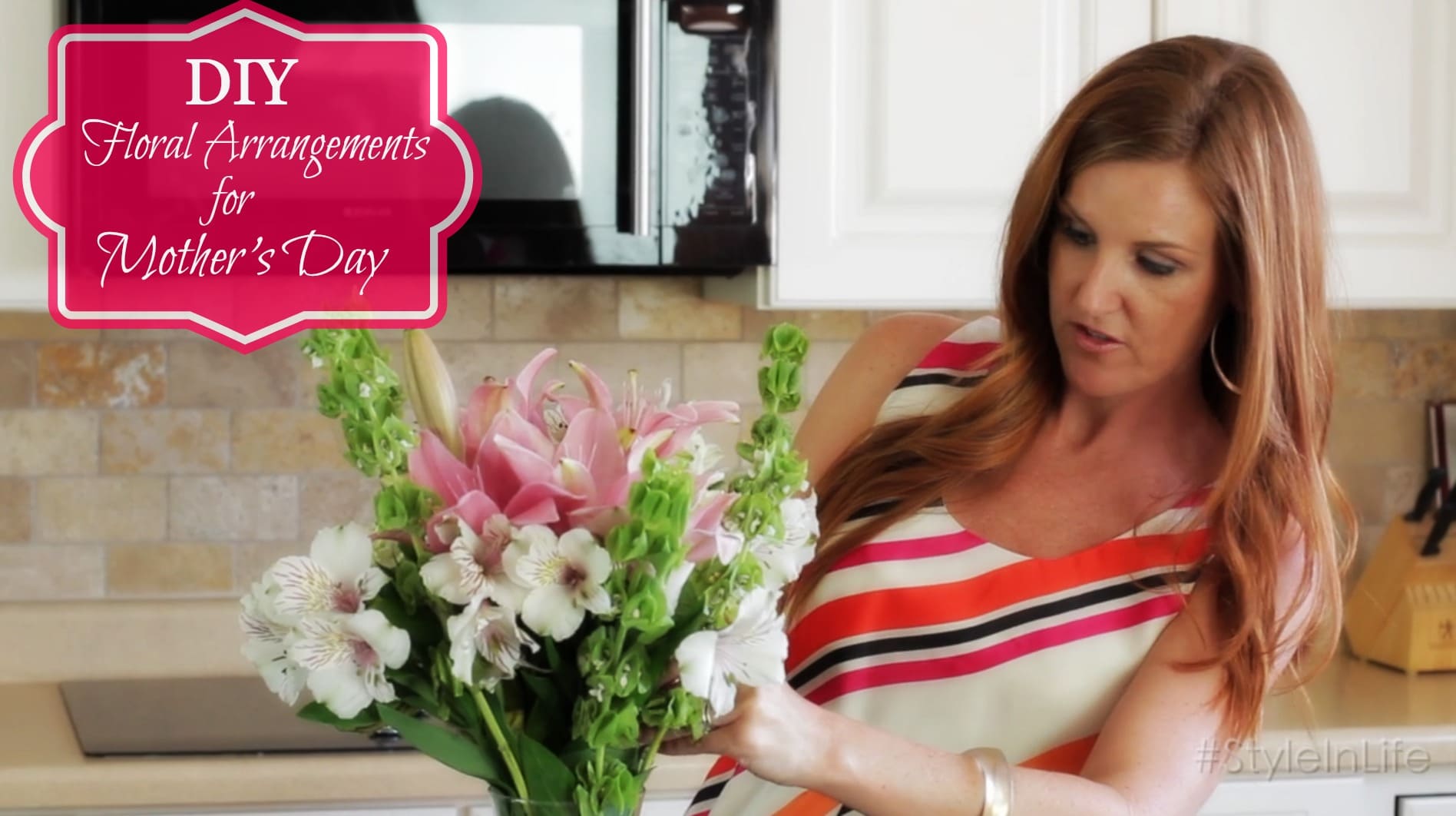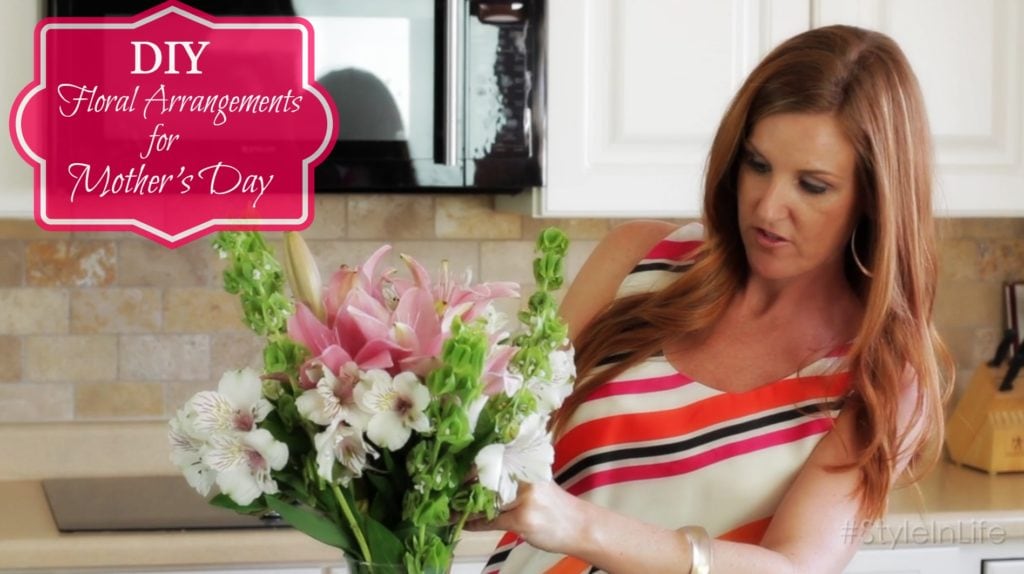 I love to give flowers, but know they can be a pricey endeavor. Instead of heading to the florist and spending a lot… why not create your own, adding your own special touch?
For this weeks, Keeping Style in Your Life Video, here are two ways to inexpensively create DIY Flower Arrangements for Mother's Day (or any special occasion for that matter!)
So, what do you think?  Are there flowers you love to have in your home or some you love to gift?  I would love to know what type of arrangements you like to create.
And if you would just like to create a few arrangements for your own home? I have you covered there too.