Are you ready to leave the cold behind and embrace Spring weather and style? Considering the "polar vortex" phenomenon many of us experienced this year, I'm going to assume that was a resounding "YES"! However if your weather is not quite cooperating yet, there are still easy ways to add some Spring to your wardrobe now, while still staying warm!
1. Go light!  (In color, NOT your layers!)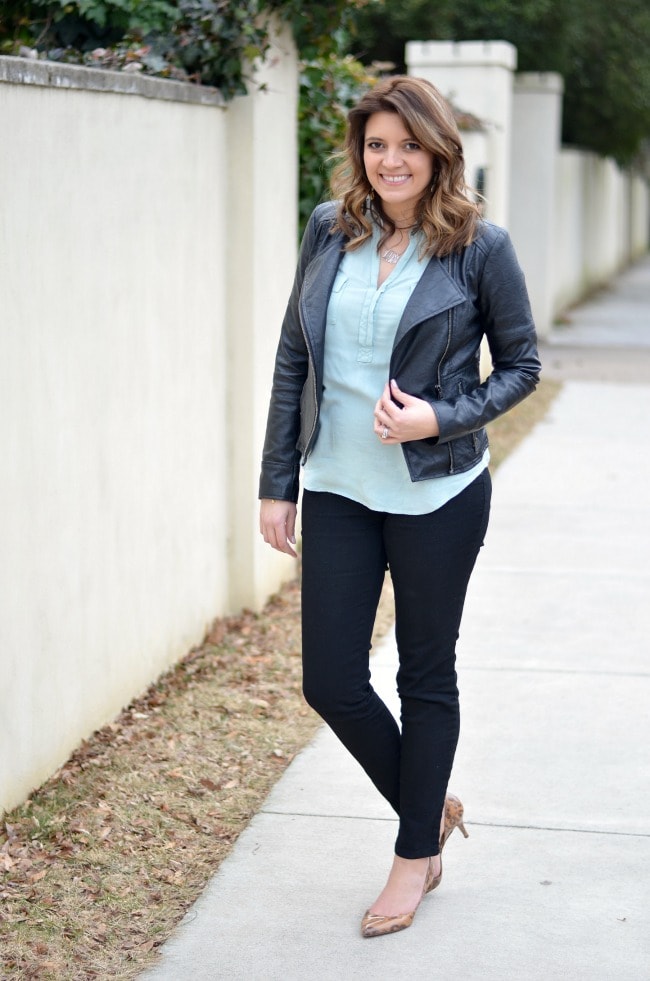 Pastels are a great way to infuse a little Spring in your Winter wardrobe. Why not layer up with a pastel sweater and accessories? Or you can try throwing on a leather jacket over a Spring blouse! Pale pinks, purples and mints are great color choices to get you in the Spring frame of mind.
2. Add a little bright to your beauty routine!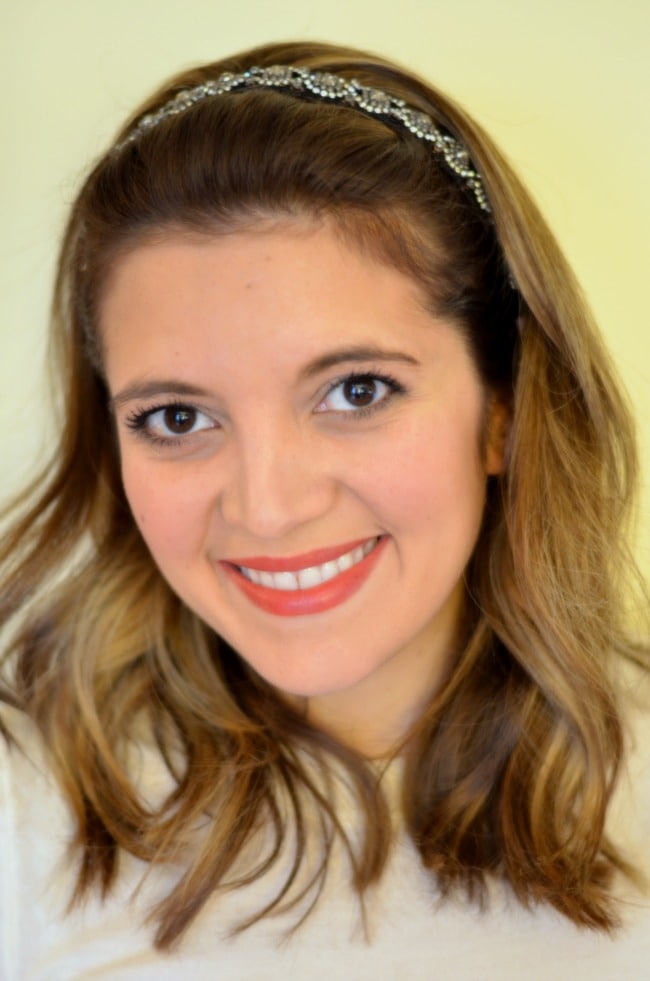 It's amazing how much freshening up your beauty routine can change your whole look. Switching to a punchy blush can give you an extra glow, and a bright pink lip will brighten your smile. My favorites? Nars in Orgasm and CoverGirl's Lip Perfection Jumbo Gloss Balm in Ruby Twist (both featured above).
3. Go floral!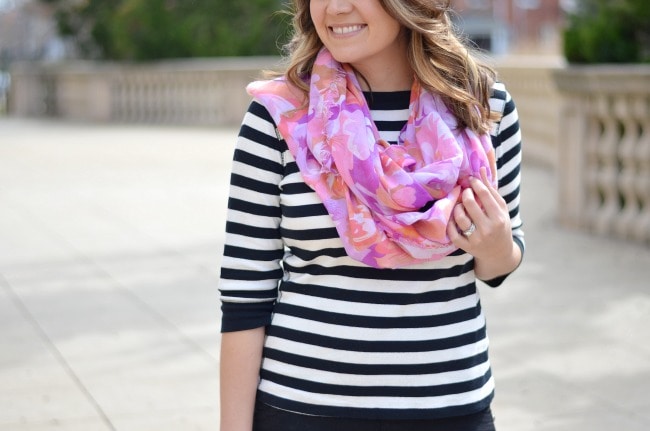 Now don't worry. I'm hardly suggesting you break out your sundresses just yet, but a little floral print can go a long way. My go-to is a pink printed scarf that keeps me warm while adding a healthy dose of Spring to any look. Not into scarves? Try a floral necklace or printed flats!
4. Embrace white.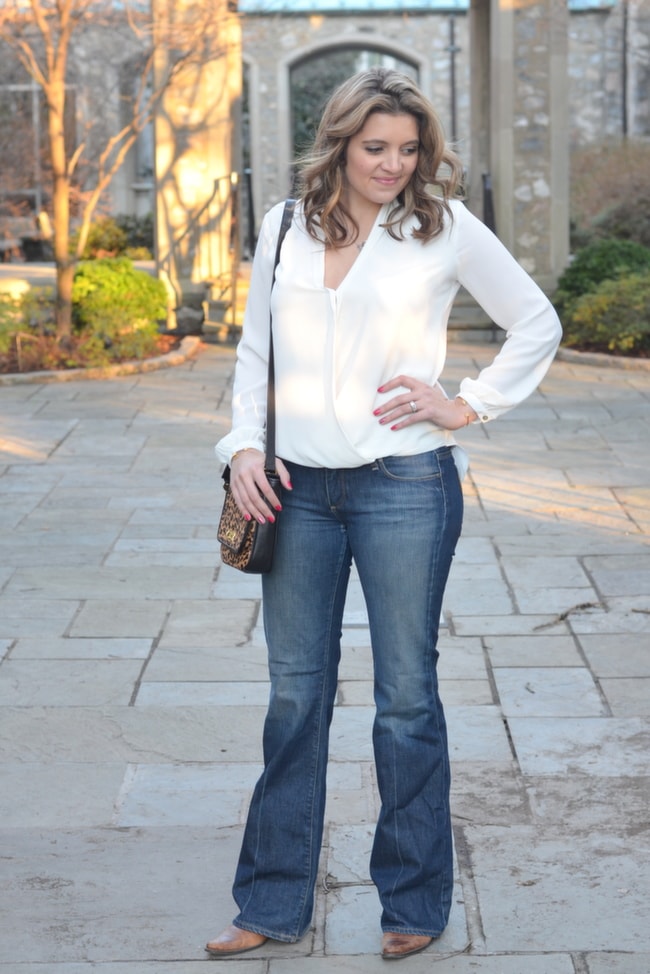 Do you pack away your whites for Winter? Break them back out! White, even paired with Winter-y neutrals, adds a Springlike freshness!
5. Think nautical.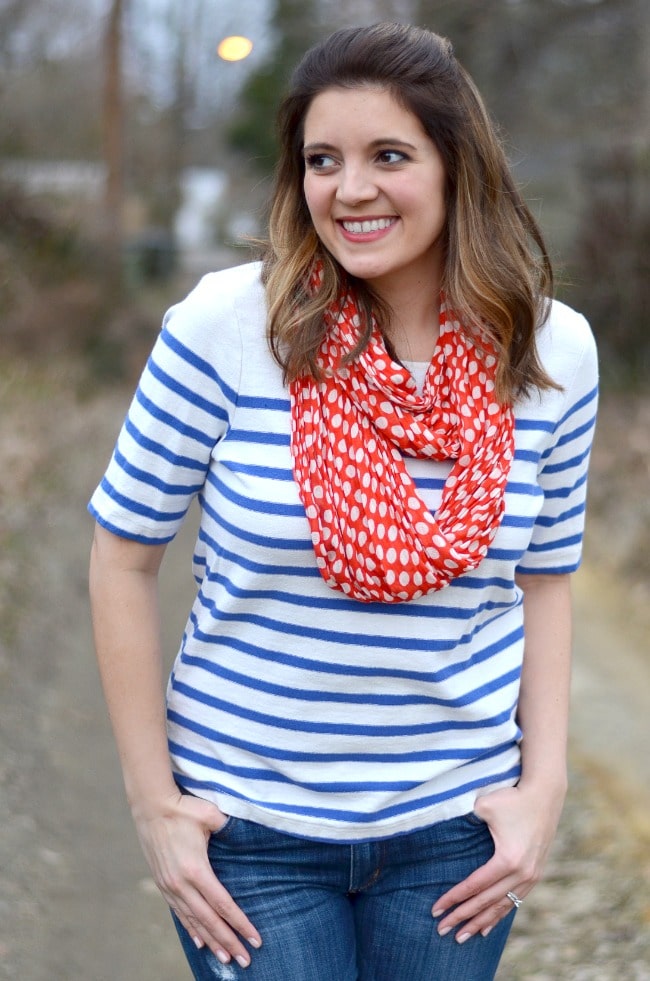 Nothing like a little nautical inspiration to get you in the warm weather mindset, right? Grab your favorite striped tee and pair it with white, red or anchor-themed accessories! (And yes, that peacoat counts!)
Do you have a favorite Spring theme at the ready? We'd love to hear it!