The weather in between seasons is always tricky. Is it gonna be cold? Windy? Or even maybe some rain? That's why it's a great idea to have some transitional outfits. That is, outfits that work for multiple types of weather. This way, you're prepared for whatever Mother Nature throws your way!
Jean jacket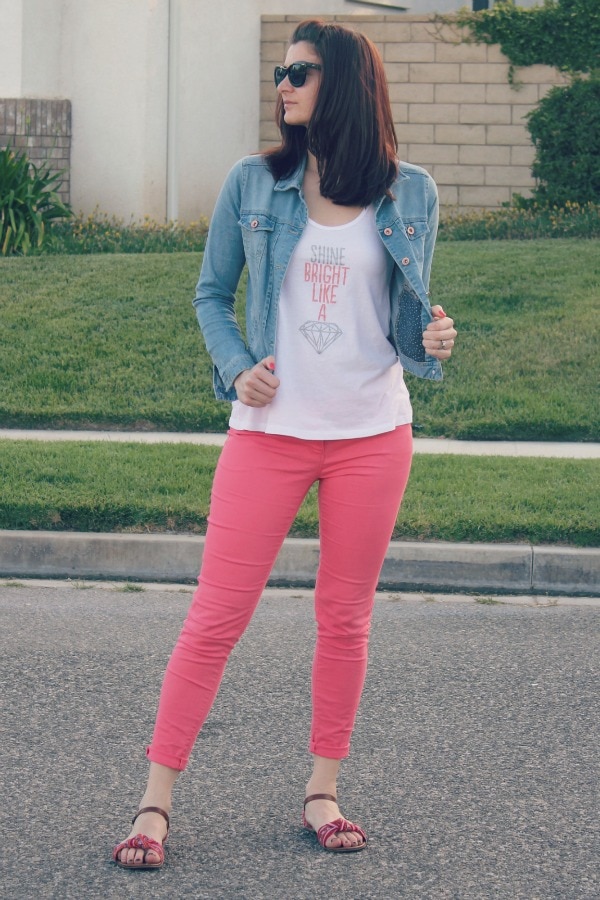 I am of the opinion that every girl should own a jean jacket. They are the perfect transitional piece being not too heavy but still able to keep you warm. They also go with virtually everything you own so you don't have to worry about having multiple jackets. Here I am wearing sandals but you could easily pair this with a pair of boots if you don't quite have sandal weather yet.
Summer dress with a sweater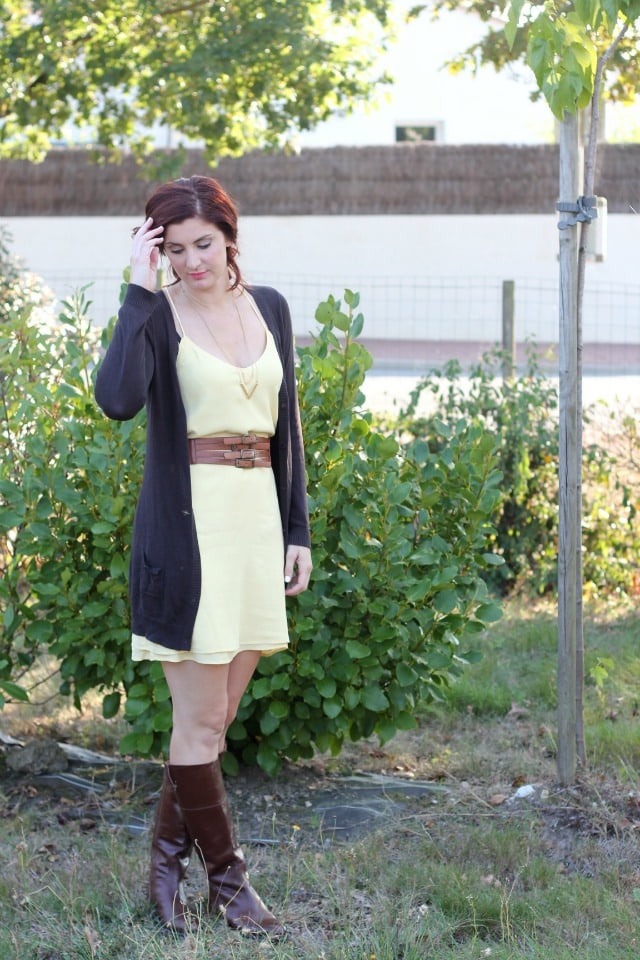 All those summer clothes that you put away for Winter? Well, you can totally wear them in Spring! This one is a strappy dress but you pair it with your favorite boots and a sweater and you're ready to go. This way, if it warms up, you can take the sweater off and still have a cute look with the dress and boots. You could also throw on a pair of tights if it still isn't quite that warm outside. See below!
Tights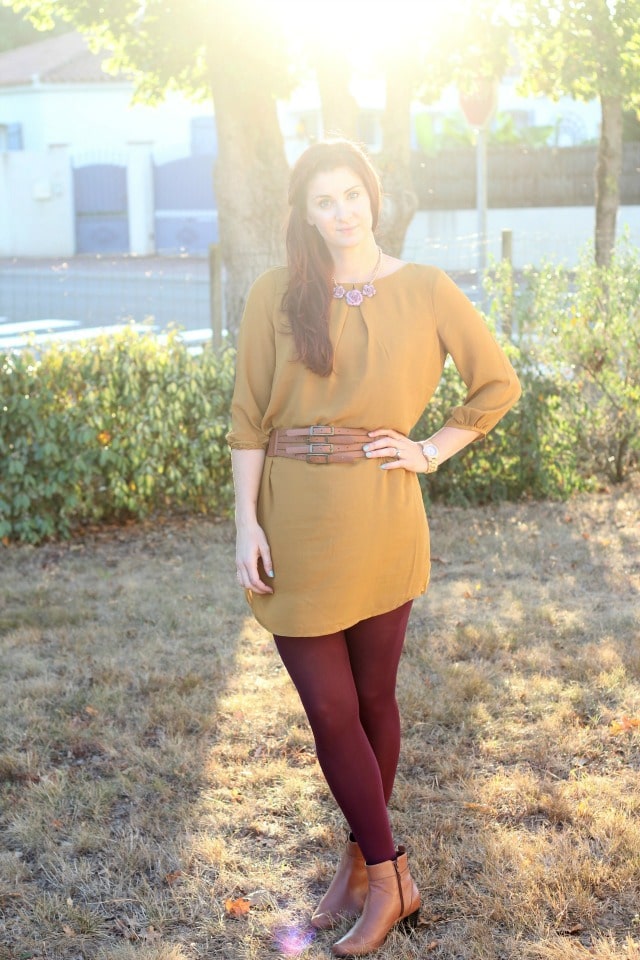 Tights are another great way to transition outfits into Spring. You might want to be wearing those fun flowery dresses but it just isn't that warm yet! Pair your favorite dress with a pair of tights and boots and you're good to go. This dress is really lightweight which is perfect for a transitional wardrobe. Colored tights are always fun and definitely give outfits a little more oomph.
Chambray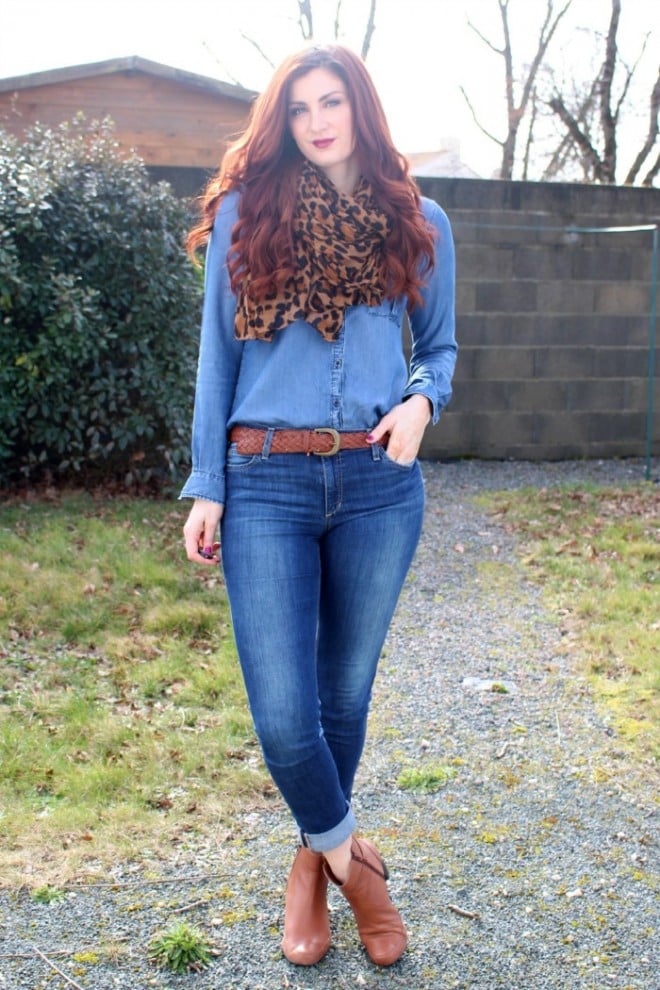 I don't think you can go wrong with a good chambray shirt. It goes with so many things. Here I am wearing denim on denim but you could pair it with colored jeans, under a sweater if it's cold, with shorts when it warms up – you name it! Chambrays are perfect for your transitional wardrobe because they are lightweight and go with pretty much anything. I know I've gotten quite a lot of use out of mine.
So there you have it….Four different ideas for transitional spring outfits. Now search through your wardrobe and pull out some pieces that would be great for the unpredictable weather and mix and match until you have some of your own!
I'd love to know what you come up with…..