When it comes to Fall fashion, there are a few staples that always reign supreme. Plaid, booties, boots, and scarves are hot items year after year. But what do you need in your closet? A few key items… Not to worry – I've got the must-have styles for early fall.
Bomber jacket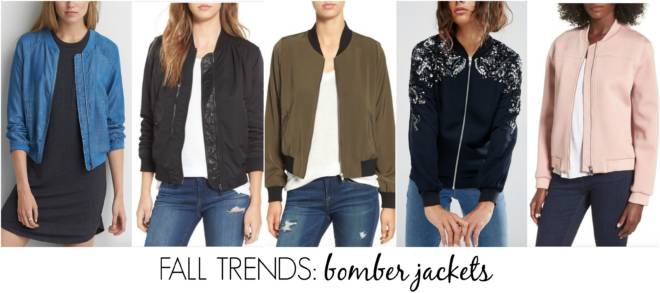 The bomber is the "it" jacket of the season. Adding one of these to your closet is a simple, quick wardrobe upgrade for Fall. Top it over tees with jeans, over dresses, or turtlenecks and even sweaters once the temperatures truly cool down.
Jumpers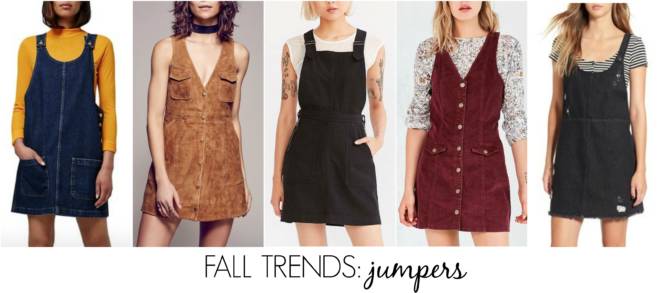 Does the thought of wearing a jumper bring you back to elementary school days? (It sure does for me!) Well these styles are all grown up. Wear them now with a tee or embellished tank. Transition it for cooler weather with a mock neck or turtleneck top and tights.
Fall florals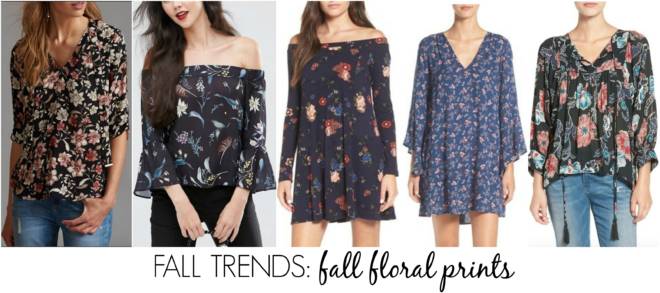 Floral prints aren't just for Spring and Summer anymore. These prints are in dark, moody colors and are perfect for transitioning bohemian, 70's-inspired looks for the lower temperatures.
Lace-up details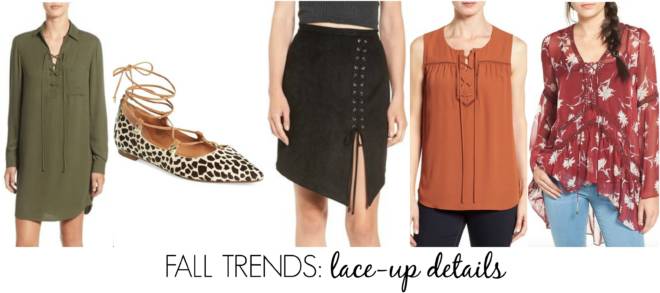 Lace-up details are everywhere this season. Whether you choose with a dress, top, skirt, or shoes, you can't go wrong with this trend!
Choker/skinny scarf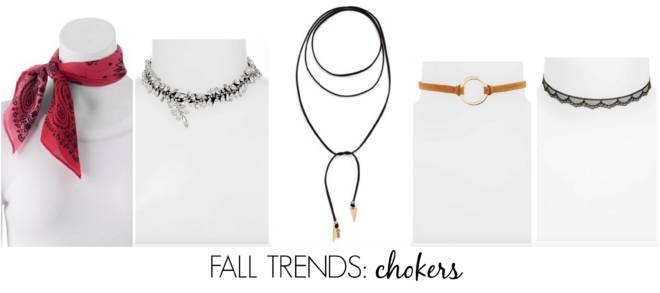 When it comes to accessorizing for Fall, it's all about neckwear. Ditch your warm blanket scarves until Winter and embrace the choker! Try a bandana, printed scarf or a true choker to add some serious style to your wardrobe for Fall!
Which trend are you looking forward to trying most?