With cooler weather right around the corner, everyone has their eye on Fall! While it may still be Summer-like weather in most of the country, there are ways you can transition your wardrobe to look the part without feeling too much of the heat. Here are the top five pieces that will help you perfect the Summer to Fall transition.
Top Five Summer to Fall Wardrobe Transition Pieces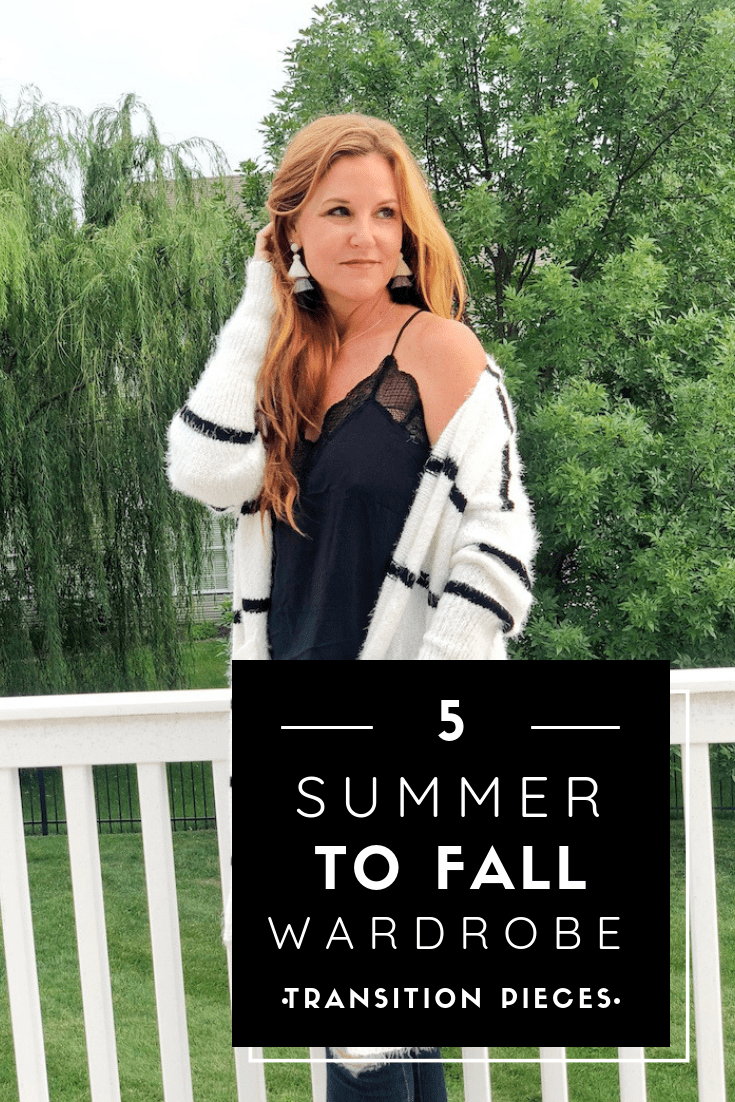 1. Kimono or Cardigan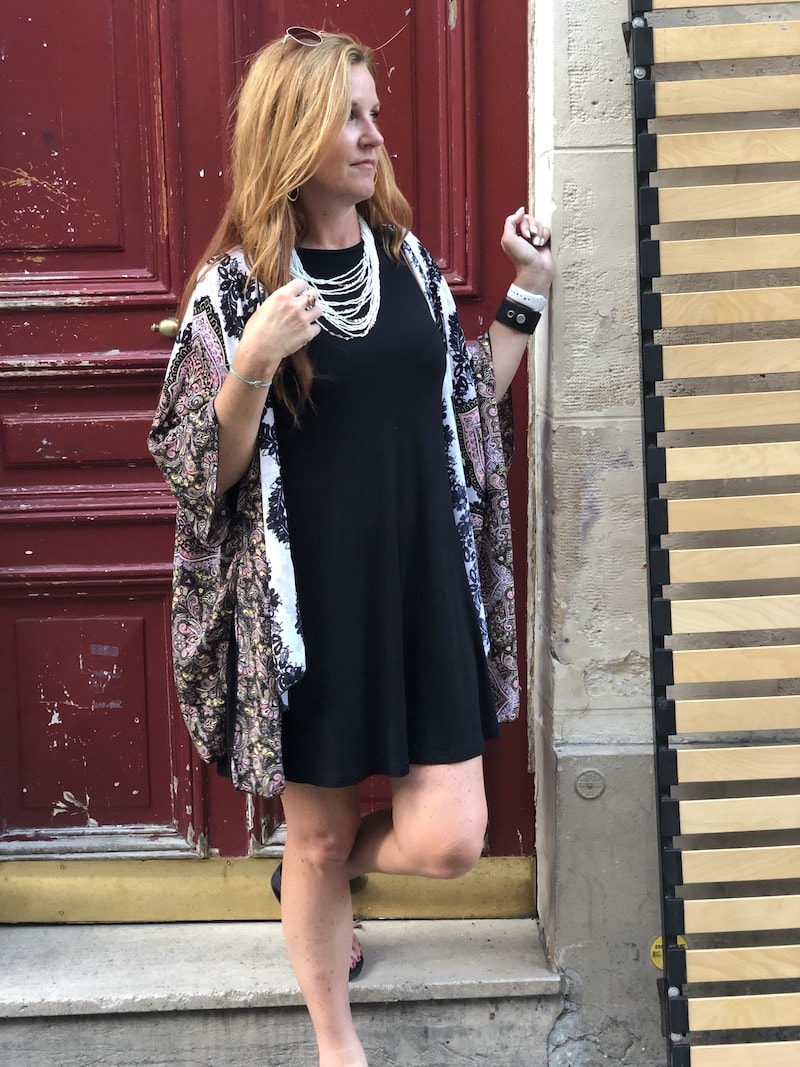 Throwing a
kimono (so light weight)
over your Summer dress (or shorts!) instantly adds a Fall vibe to your look. Choose a lightweight material in a darker Fall print to channel cooler weather. You can also thrown on a cardigan over your
favorite cami
. You can find some of my
favorite cardigans here
…..SO. MANY. OPTIONS.
2. Your Favorite Boot or Bootie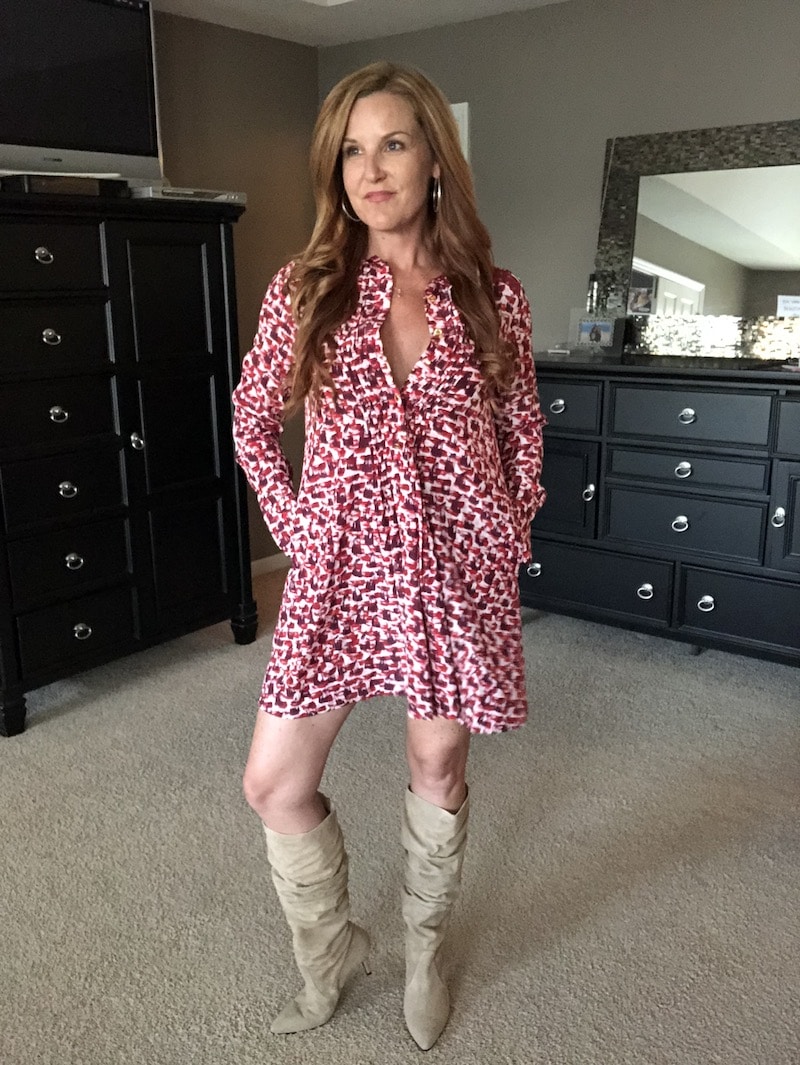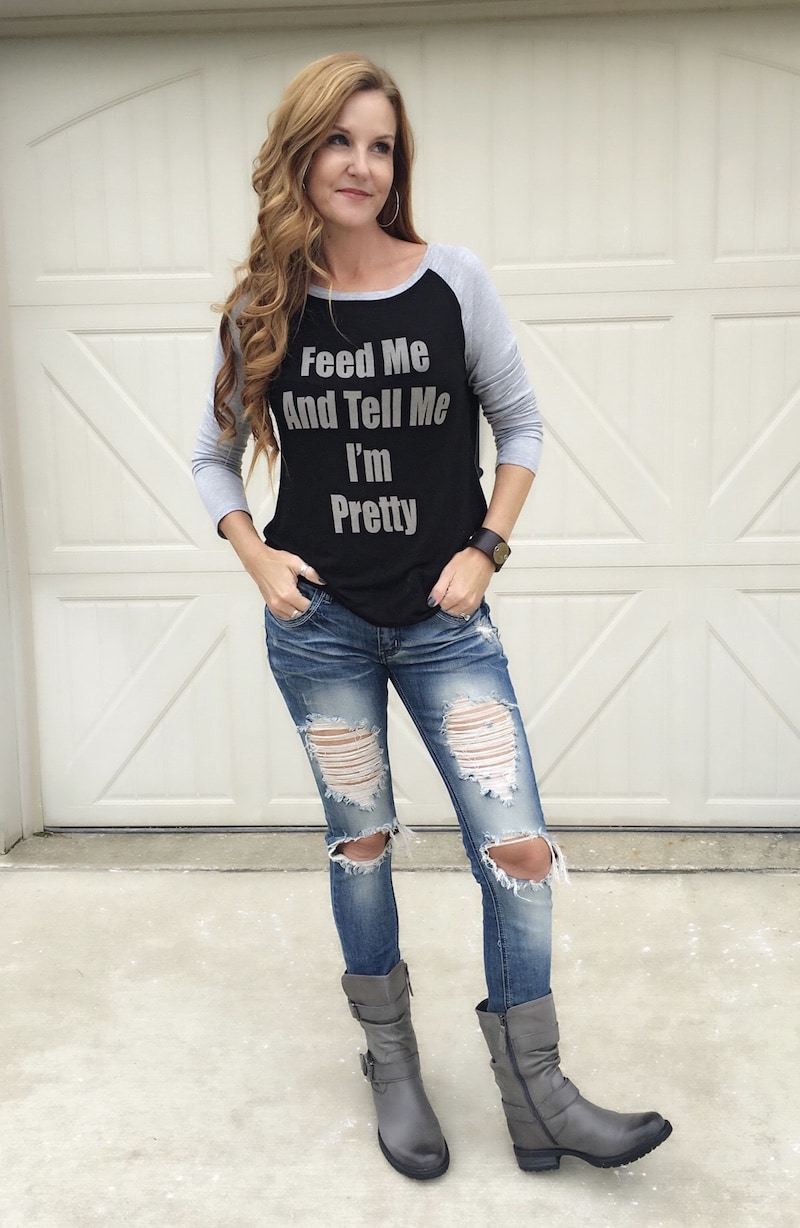 Swap your sandals for a low boot,
bootie
(here's a
less expensive option
) or even full boot for a Fall upgrade. They work great with with just about everything – dresses, so many or your favorite shorts and of course jeans!
3. A Light (Even White or Off-White) Blazer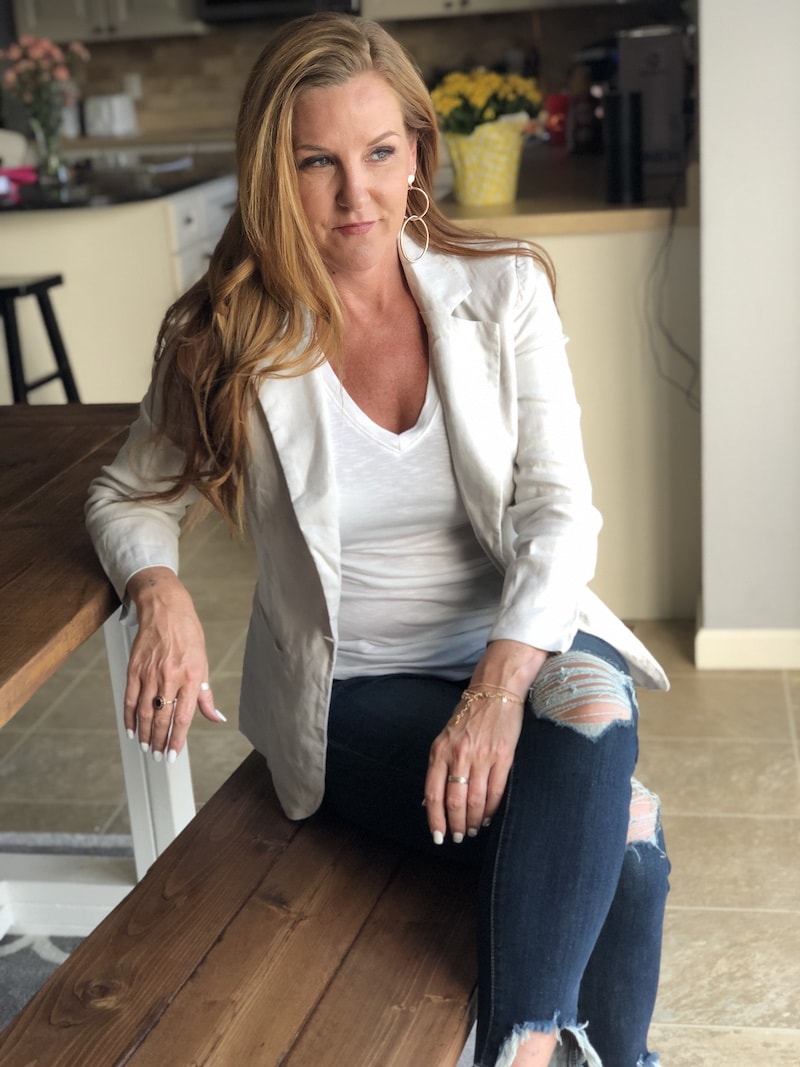 Focusing on Fall is easy when you
toss on a blazer
. Sure you can choose a 'fall' color, but I love the idea of bringing a bit of summer with us by sticking with the lighter colors. Layer over dresses, tank tops, and simple white tees. This tee and linen blazer combo is a set I snagged from my friend Carly – she has her own business styling women –
30-Something Fashion. (
No…I'm not 30-Something, but, I can pretend!)
4. Wrap a Scarf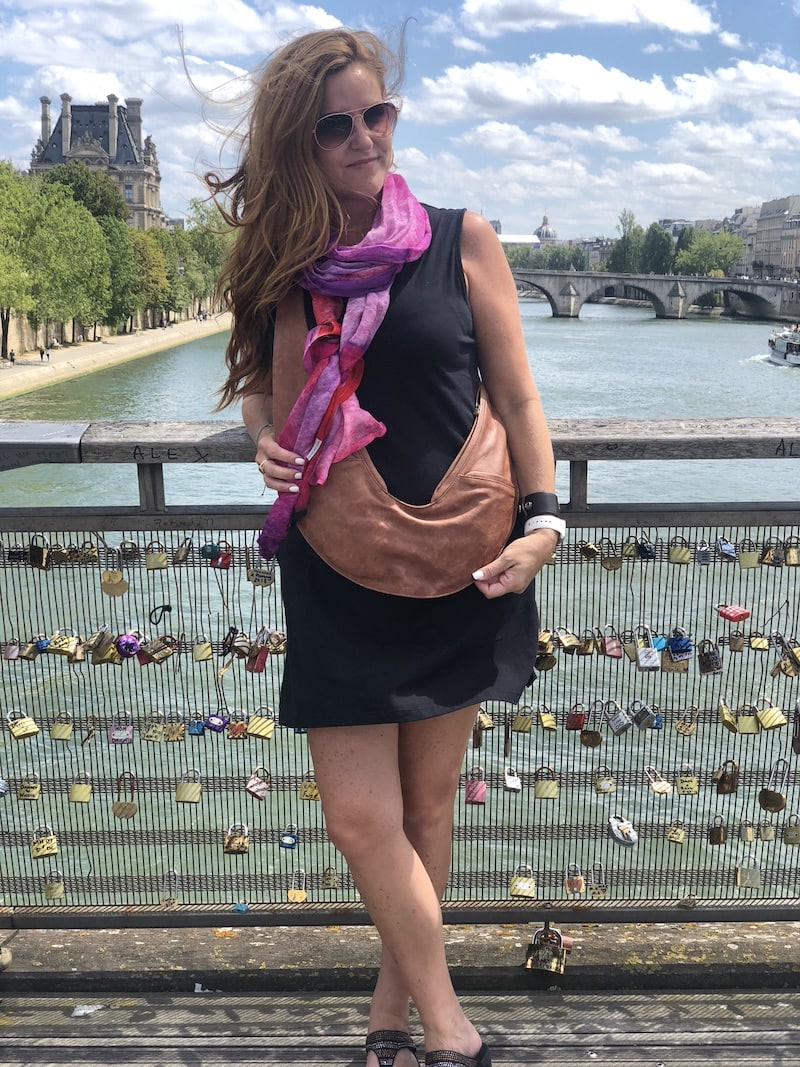 Ignore the hair. Focus on
the scarf
. Or my happy. Either way – I don't claim to be an expert, but I know that throwing on a scarf adds a touch of fall (you wouldn't be wearing it in the heat.) and it can dress things up a little….consider a
blanket scarf…this is the one I have and love
. Also? Here are
10 ways to tie a scarf
if you always feel like an amateur.
5. Break out the Plaid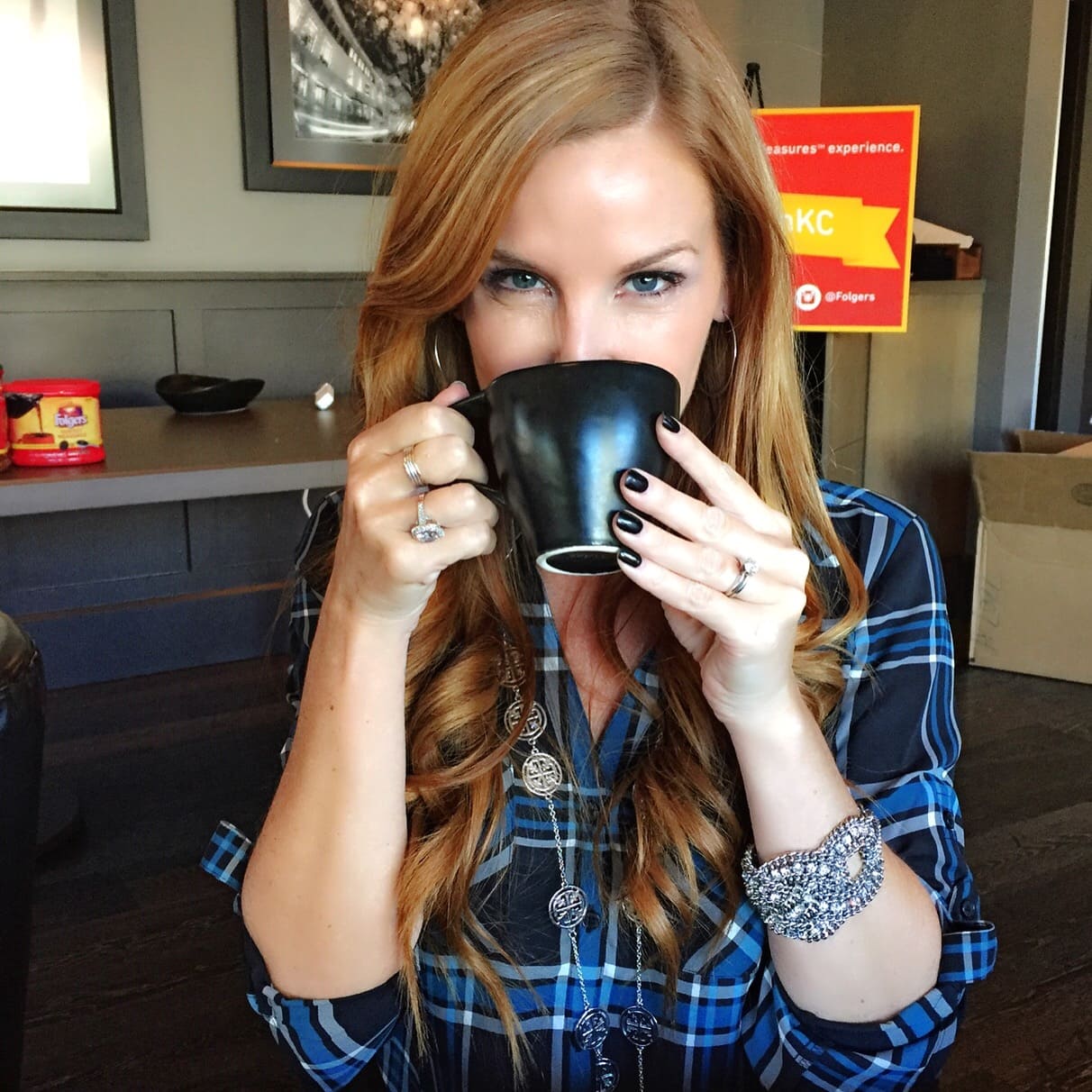 Nothing says Fall more
than a little plaid
, which is why a lightweight plaid button down is the perfect transition piece! Roll the sleeves up and pair with a skirt, shorts or boyfriend jeans. Or throw one on over a tank for an easy layered look.
Disclosure: This post contains affiliate links. Thank you for continuing to support the work we love here at PrettyExtraordinary.