No matter what your goal is as a freelancer, it's always a plus to make more money. Whether you want to show your kids the world or simply take the family road trip you've always dreamed of, freelancing can and will open those doors for you if you put the work in.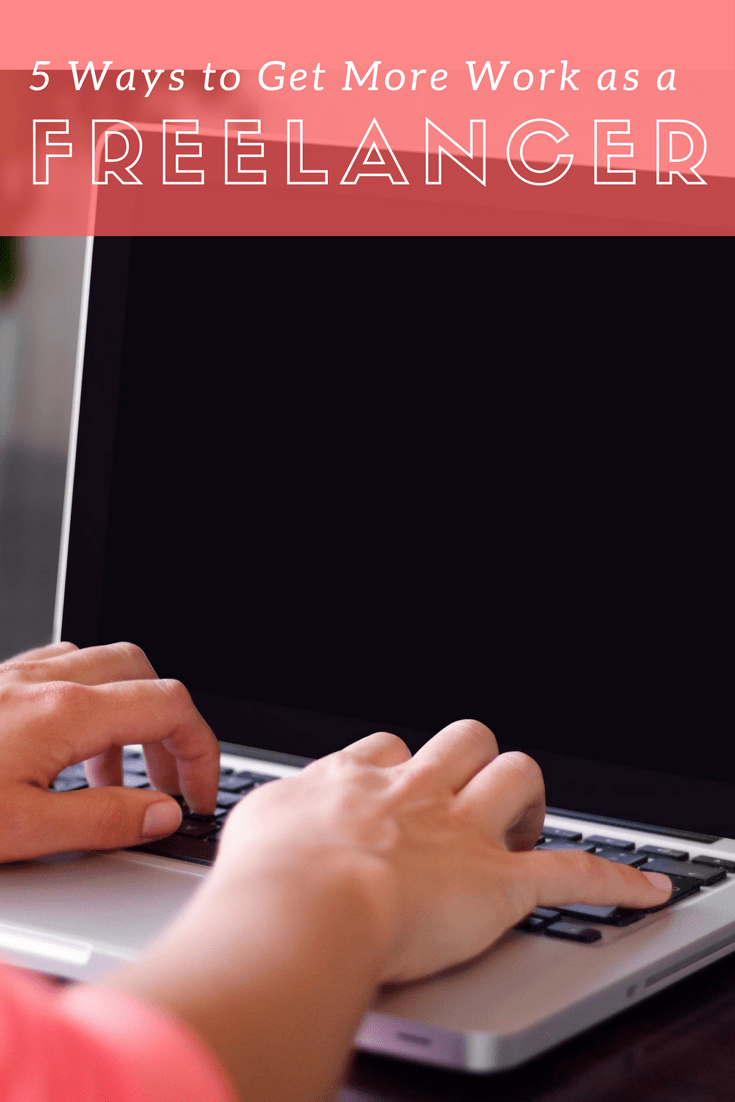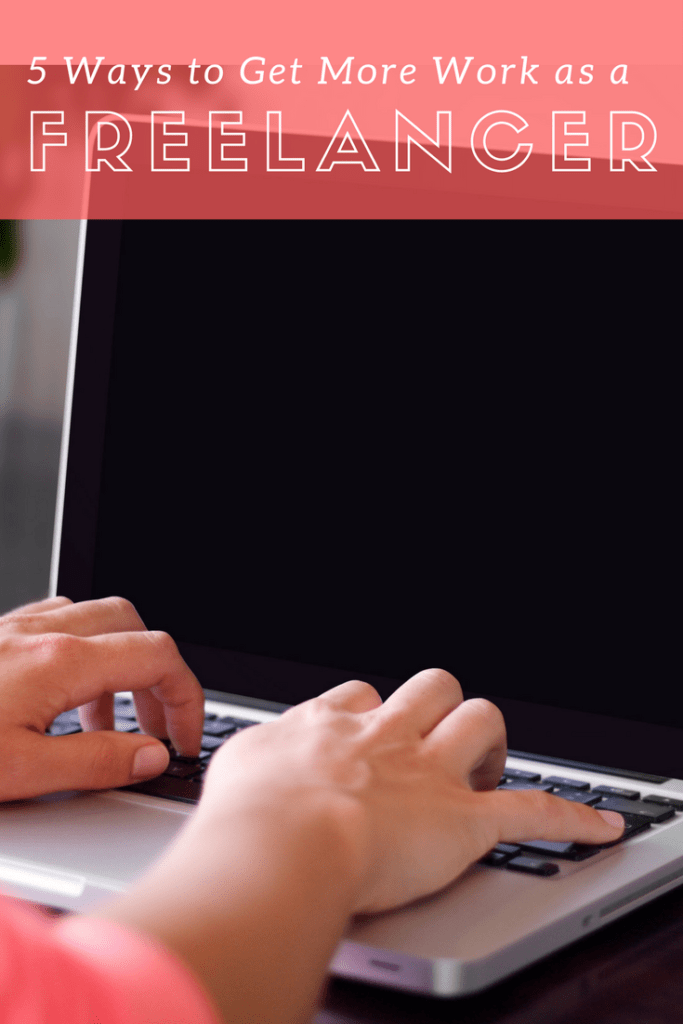 5 Ways to Get More Work as a Freelancer
Creating a plan or road map and following it is the fastest way to increase your earnings as a freelancer. Unfortunately, that's easier said than done. If you want to make a living as a freelancer, it's important to take it one step at a time.
Reverse engineer it.
Everyone likes to brainstorm and plan things out differently. I am a huge fan of reverse planning. Write your short and long term goals down in a notebook. Start with 30, 60, and 90 days. Then, do 6 months and 1 year.
Make sure they are SMART goals: specific, measurable, attainable, realistic, time-based. Don't just write something like "make more money". Instead, write "double my income within the next 90 days". Then, write down how you're going to do that: "double income within the next 90 days by writing twice as many articles for current clients".
Here are some SMART writing goals for freelancers.
Put yourself out there.
Many freelancers have a tough time putting themselves out there, even though it's necessary: nobody will know you exist unless you tell them you exist. From attending conferences and handing out business cards to putting a magnet on your car, there are many ways you can put yourself out there locally. If you don't enjoy networking in person, start online.
My favorite way to get in front of more people is to help others. Putting good out to the Universe is going to bring it right back to you. Make "putting yourself out there" a habit, and eventually it will come more naturally than before. That doesn't mean it'll be easy, but it will be worth it.
Learn a thing or two.
It's important to stay up to date on all things related to your industry on a regular basis. Especially in the world of the internet and tech, everything moves so fast. Make it a priority to keep your brain sharp and learn at least one new thing every day. It doesn't have to be a 10 week course or something in-depth, but simply something to keep you on your toes. Read a blog post from an industry leader like Pat Flynn or listen to an Entrepreneurs on Fire podcast episode.
Another way to learn freelance related information for free is to browse Amazon. Not only are there free ebooks on Amazon, there's almost always a free preview. These free previews include useful nuggets of information about freelancing, without you having to pay a dime!
Check out:
The Ultimate Freelancer's Guidebook
The Money Book for Freelancers
The Daily Entrepreneur
Offer something new.
If you've always just offered content, consider expanding to offer other services. I don't mean going off the rails and taking your business in a completely different direction; but rather, expanding on your current services will create up-sell opportunities for your current clients and for new ones. As a writer, you could expand to offer an ebook compilation. If you are a graphic designer, you could expand to offer ebook cover creations and mockups.
Work more.
Telling you to get more work by working more is similar to the "you have to spend money to make money" saying, which can be frustrating when you don't have any money to spend! It's true, though: the more you work, the more your name gets out there, the more desirable you become to potential clients. So whether you're snagging solo gigs on ProBlogger or guest posting on a larger blog in your niche, just keep doing what you do! Keep other guest posting opportunities in mind, such as Huffington Post, BuzzFeed, etc. It can be tougher to get into these publications, but it's great street cred when you do.
What's your best tip for getting more work as a freelancer? Let me know in the comments!