It is the ultimate in simple, but lovely breakfast making – the Caprese Quiche.
Scratch that – it is the ultimate in meal-making.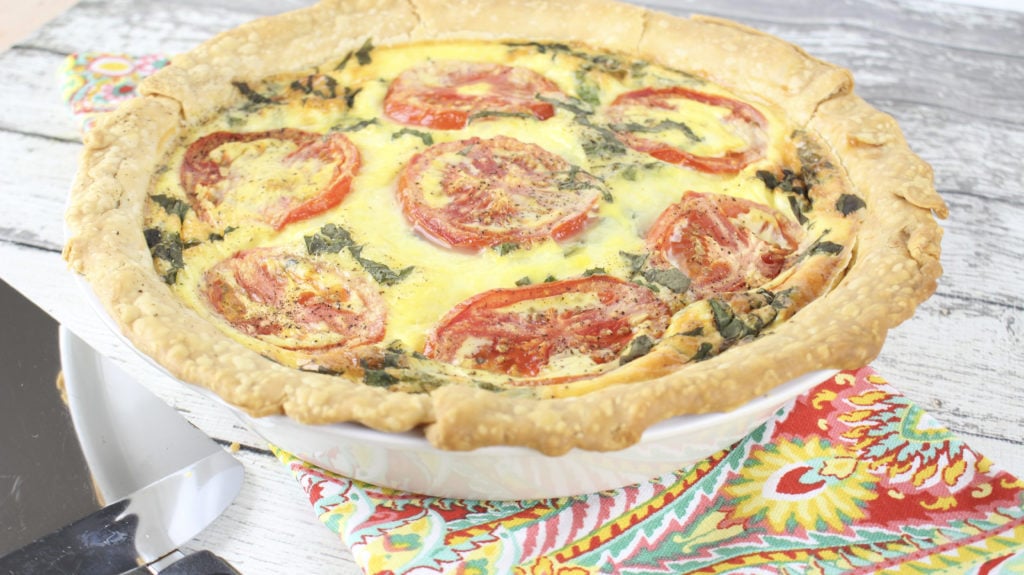 This easy, but colorful dish can get your day started the right away, or allow you to wind down with a meal that is both full of flavor and one your entire family will love. The mix of mozzarella, basil and tomatoes offer a combination you'll want to make over and over again.
I will be honest….our mornings are chaotic – we are up and running and out the door for school and work. Our evenings are equally as chaotic – between competitive sports, homework and prepping for the days to come.
Isn't it wonderful to have a go-to meal you can put together with fresh ingredients? And it is one that you can easily make for any upcoming holiday.
Let's get started.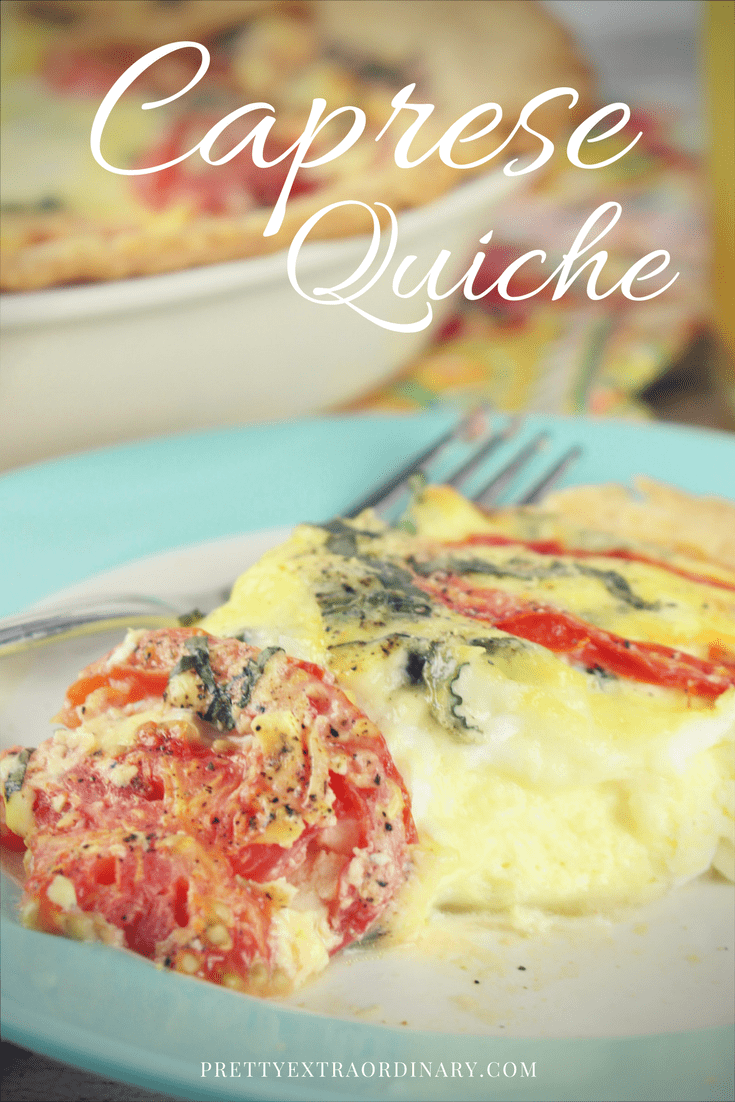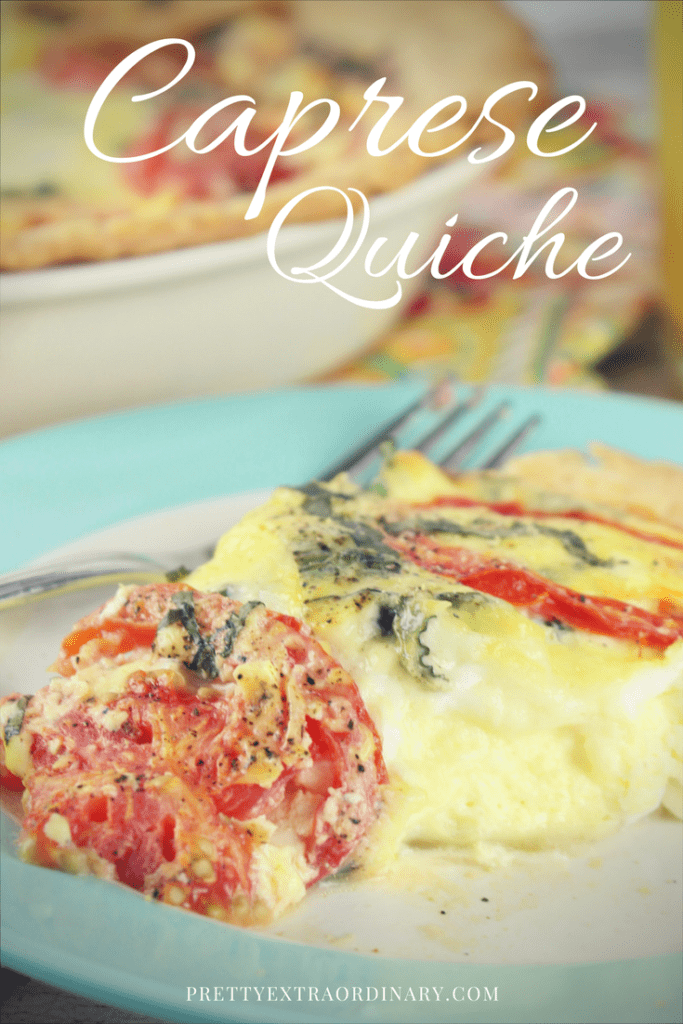 Simple and Delicious Caprese Quiche
Yields: 6 servings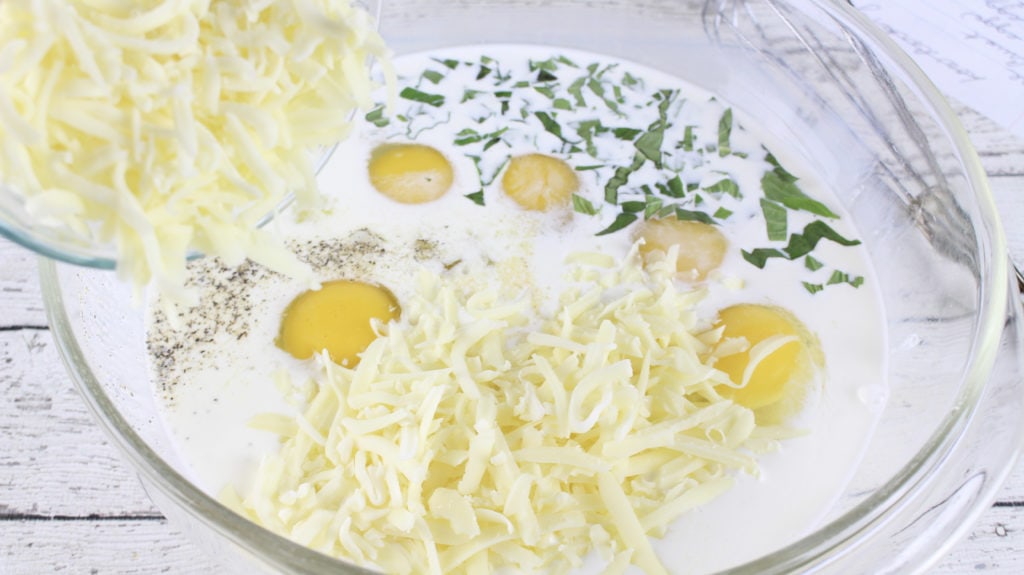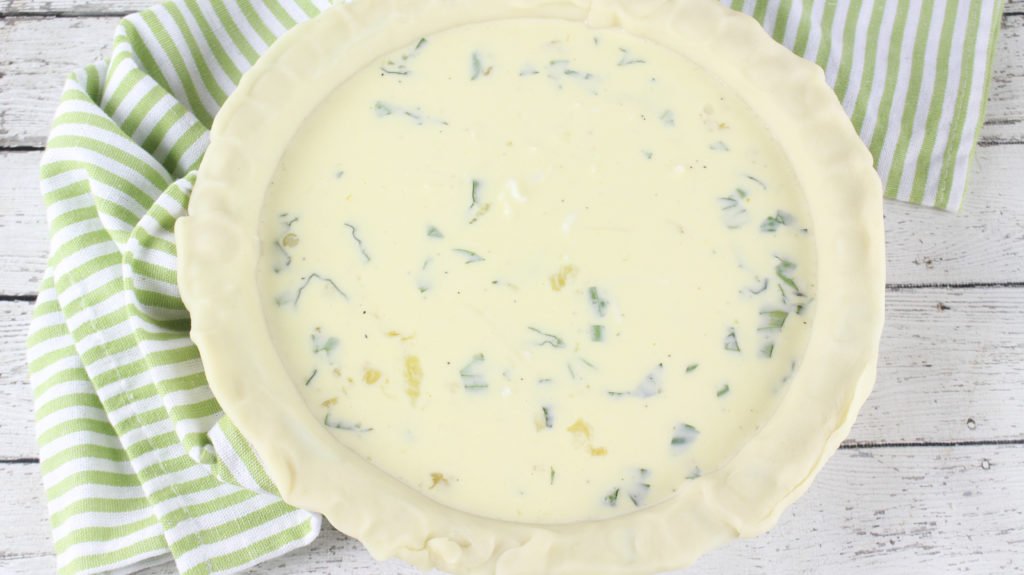 Here's what you need:
INGREDIENTS
1 Pillsbury refrigerated pie crust
1 dozen eggs – 6 whole and 6 egg whites
1 cup half and half cream
1 1/2 cups shredded mozzarella cheese
3 Tablespoons fresh basil – chopped
1 1/2 teaspoon garlic powder
1/2 teaspoon salt
1/2 teaspoon ground pepper
1-2 tomatoes – thinly sliced
Additional chopped basil, to garnish
Fresh ground pepper, to garnish
DIRECTIONS
1.   Preheat oven to 350°.  Unroll the ready made pie crust and place in a 9 inch glass pie pan. (You can follow the directions on the package for a one crust filled pie).
2.  In a large mixing bowl, add the 6 whole eggs, 6 egg whites, cream, garlic powder, salt and pepper. Whisk until the eggs are scrambled.
3.  Fold in the cheese and fresh basil and mix until incorporated.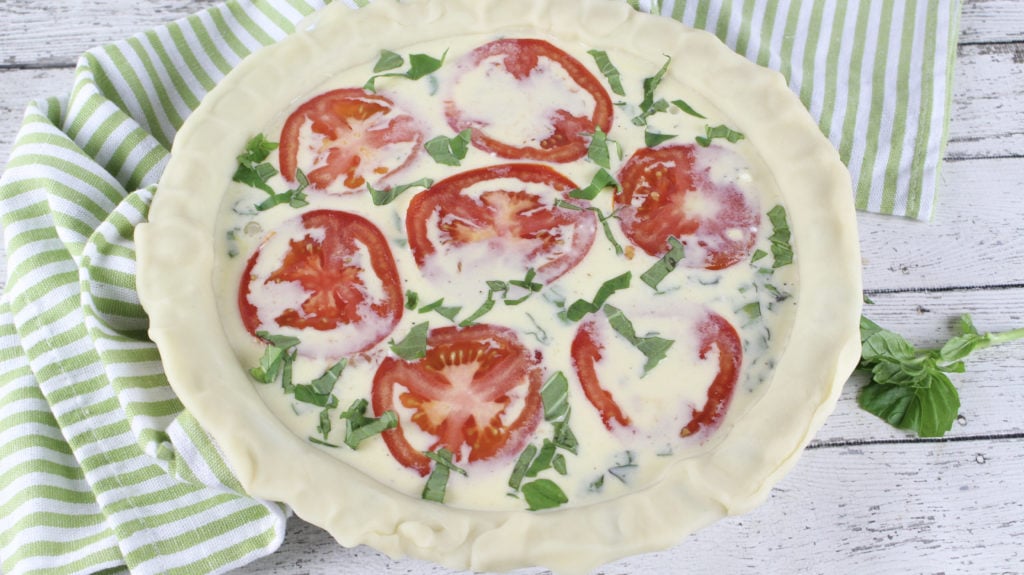 4.  Pour the 
caprese
 egg mixture into the pie shell.
5.  Add the tomato slices on top and additional chopped basil, if desired.  Add fresh ground pepper (optional).
6.  Bake 45-50 minutes or until an inserted toothpick in the middle comes out clean.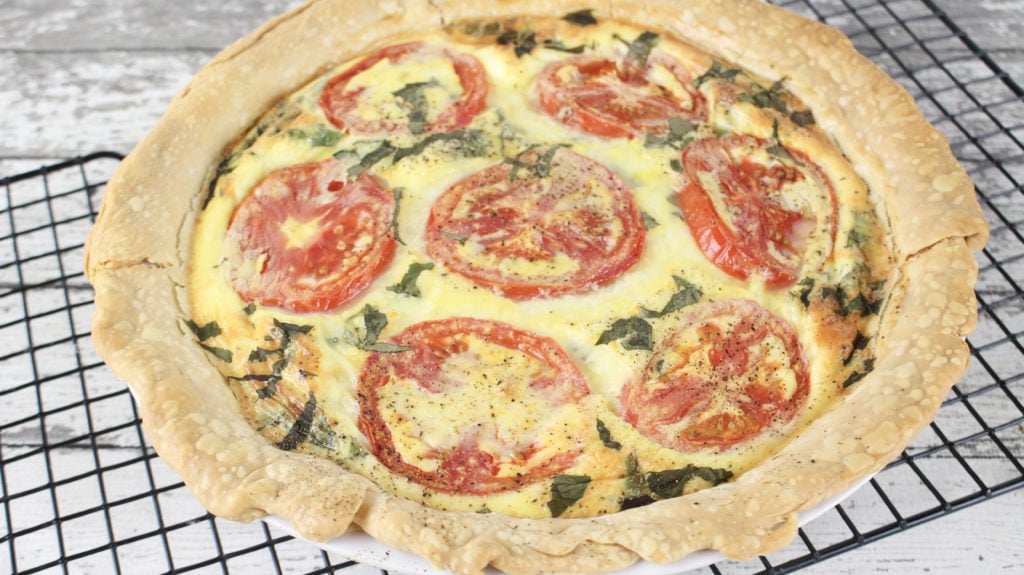 7.  Cool for 5 minutes before serving.
8.  ENJOY!!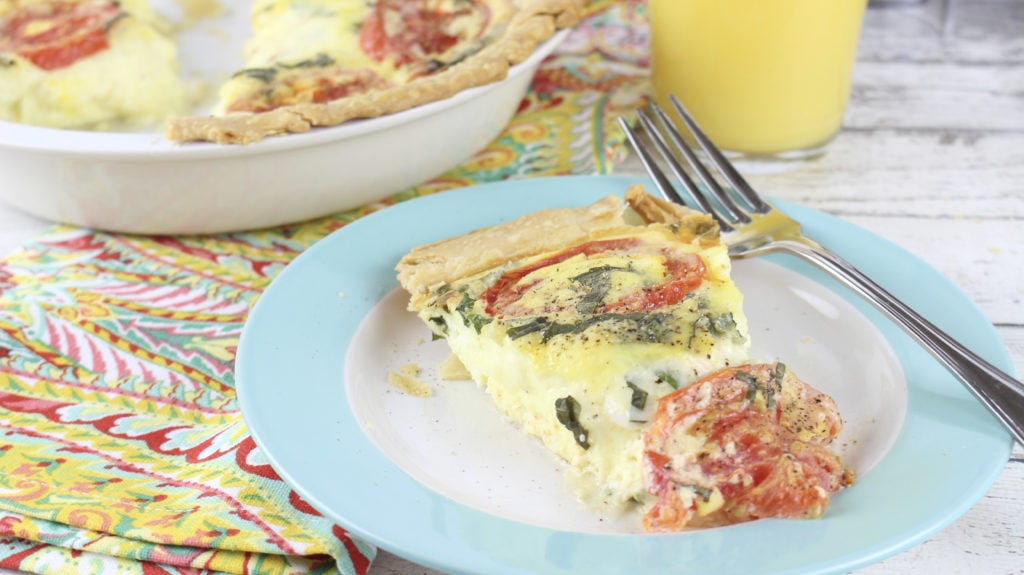 And don't forget to come back and tell me what you think….