Halloween is approaching quickly and that means that it is time to start planning out costumes for the kids (and you too) and the parties you will be attending.  Plus, it's time to start stocking up on candy to pass out to all of the neighborhood kids in costume. 
It's also about time to start thinking about whether or not you will be taking your kids Trick or Treating this year.  Do you have reservations about it?  I know many parents get nervous about the idea of having their kids knocking on strangers doors for candy, but don't forget, this is one of those childhood activities that your kids will love and remember forever.  I know you may be apprehensive and debating joining them or letting them venture out *slightly* on their own.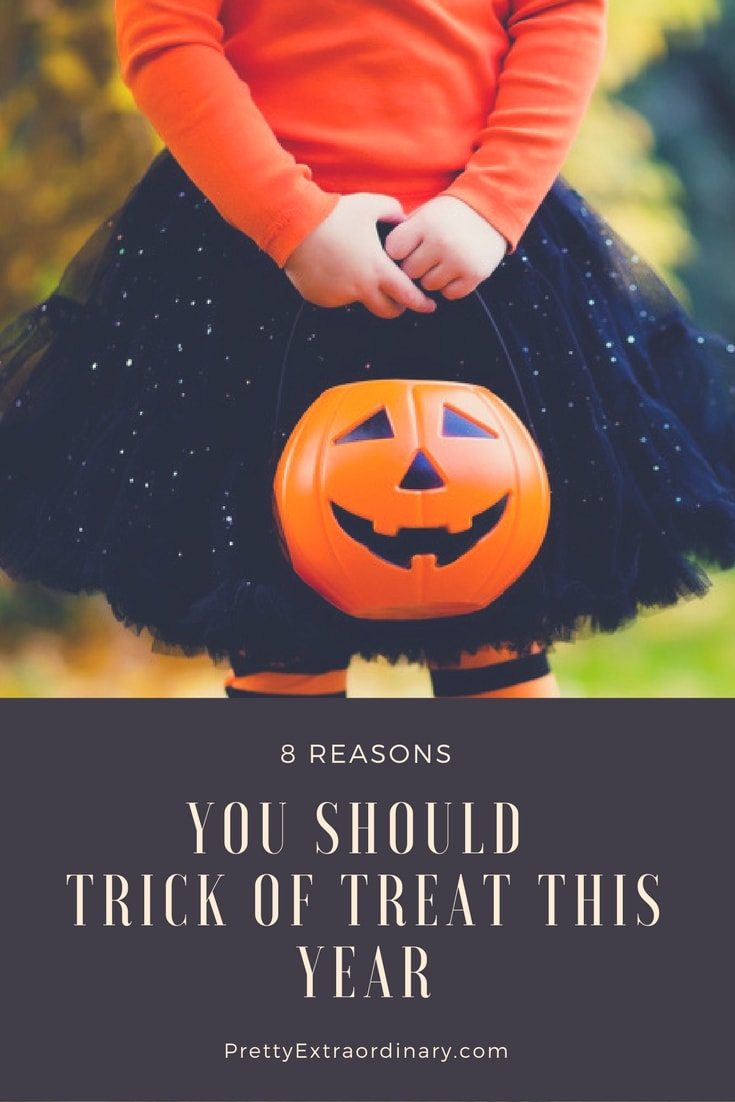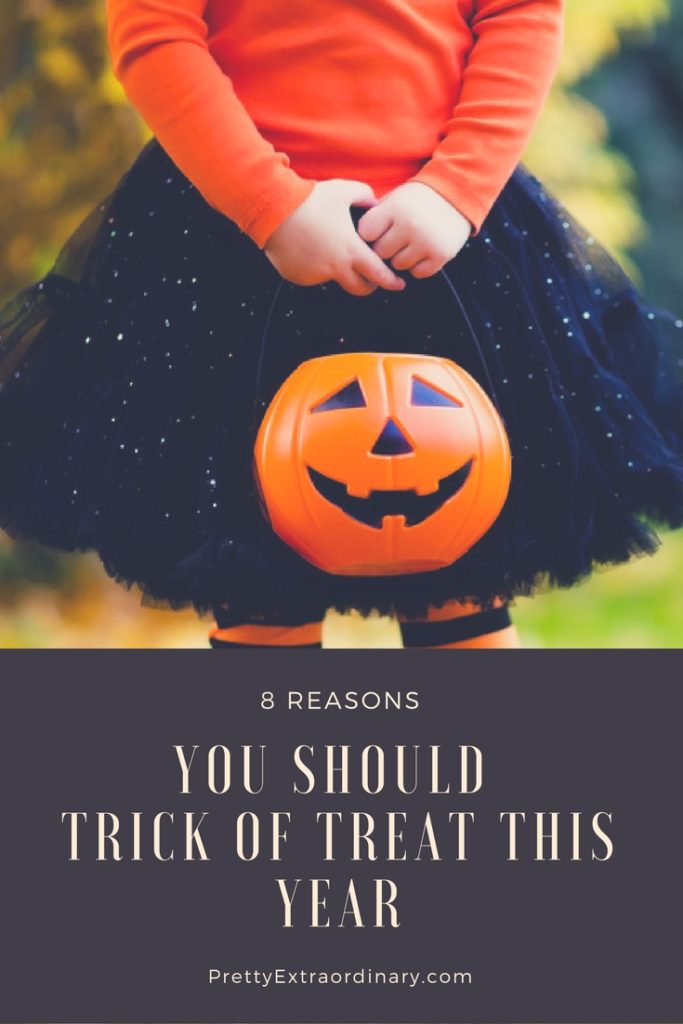 8 Reasons You Should Trick or Treat this Year
Meet the neighbors.  Are you the type of neighbor that keeps to themselves?  Taking your kids trick or treating in your neighborhood is a great way to get out there and introduce yourselves to the neighbors.  Whether or not you consider yourself to be very social, being on a friendly basis with your neighbors is never a bad thing.
Explore your town or neighborhood.  How much exploring have you done in your own community?  Taking the kids trick or treating is a great way to do just that.  You get to walk around and discover the side streets and the areas that you typically drive right by.
Dressing up is fun!  Everyone likes to dress up sometimes.  Dressing up in costume as someone else is lots of fun for adults and kids alike.  Let's face it, no one wants to be all dressed up with nowhere to go, so why not go show off your costume skills to the neighbors.
It's a workout.  C'mon, we all know we will be consuming too many calories when all that candy comes in, so why not enjoy the exercise that you will be getting while walking around trick or treating.
Helps build confidence.  Do you ever notice how many compliments kids get on their costumes when they are out trick or treating?  All of these great compliments are good for kids to hear to help them build up their self confidence.
It's fun.  Trick or treating is a ton of fun for the whole family.  It will bring lots of smiles to the kids, which will bring lots of smiles to the adults.
Building memories.  Your kids will love trick or treating and will love the memories that come with these fun experiences that they share with you!  This is the number one reason that many people take the night out to trick or treat with their children.
Of course, the candy.  So much candy will come your way.  Maybe this is one of those reasons that you hesitate to go, but you cannot deny the excitement you will see in your children's eyes.
Happy Haunting, my friends – and don't forget to check out a few spooky and special ways to create decor to die for as well as how to make a candy-bark treat your kiddos will devour while celebrating.