So, the conversation always begins like this…..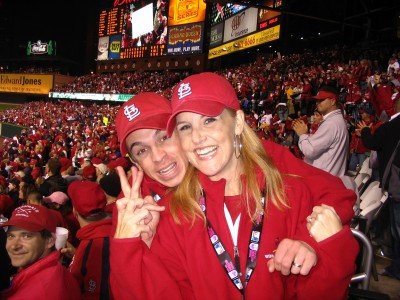 "So, Danielle, picture yourself as the 2006 St. Louis Cardinals…..you are preparing to win the World Series…."
Or, better yet, I'm the pitcher and the 'other guy' is the batter….or maybe I'm the batter and the 'other guy' is the pitcher.
It might be the bottom of the 9th, I might be setting my stance for a Grand Slam, I could be watching the game from the top step of the dugout prepping to storm the field the minute the win is secured….
No matter the situation, regardless of the circumstances, there is a baseball analogy on the tip of my husband's tongue.
He talks me through business, through friendships, through parenting challenges.
He is both friend and coach.
Reason #217 I adore him.