It's Christmas Eve. We just returned from a Christmas Mass-Christmas Dinner combo. I melt into the couch completely stuffed from eating everyone's food. I'm conversing with my father-in-law when out of the corner of my eye I spot a shadow near the fireplace.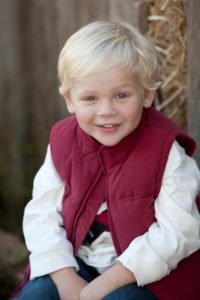 He's short, about 3 feet tall, dressed in a red sweater with a sweet little smile. He has something in his hand. Is this an elf bringing me a Christmas present just a few hours too early?
"Daddy, do you want one of your daddy drinks," asks the 3yr old elf that looks a lot like my son Cooper.
Oh boy, oh boy, oh boy. I've heard about this day from some of my buddies who have older sons. I never thought it was real though. I thought it was only one of those dreams that dad's tweet about in their sleep. Christmas is a time of magic though; maybe the story is a non-fiction.
My wonderful son stands in front of me holding a cold, frosty, bottle of all American (well, it used to be All-American, now it's half American, half Belgian) Beer.
Okay, crazy anti-beer zealots, I drink maybe 2 beers a week, so let's not get carried away that I'm one of these beer guzzling, couch potatoes that ferments himself in between the cushions. I just like a nice sip of an adult beverage once or twice a weekend, so relax.
Now, let's get back to the Christmas miracle.
I look up from my seated position and see a halo around Cooper's head or maybe that's the glow from the TV, but either way, he's an angel in my eyes, always has been, always will be.
I grab Cooper, and give him a big bear hug. I tell him how thankful that I am for him thinking of me on this Christmas Eve. He has really grasped the concept of giving during this holiday season. He then shakes my hand (yes, he shook my hand), and says "Anytime, Daddy." A single tear runs down my cheek. I grab the bottle, take a drink, and puff my chest out. That's my son!
Merry Christmas to all, and to all a good night "cap".