When I was a little girl, I used to turn the lights off in our living room, curl up in this big burgundy velvet chair, and play The Carpenters Christmas album over and over again by only the light of our Christmas tree. I found the music, the time to myself and the tradition of it peaceful.
Now, as an adult with children of my own, I still seek peace.
And tradition.
I've always felt this time of year begs to be seeped in tradition – for the tree to go up in the same spot (yes, I even seem to decorate my family room the same way year after year), for the nostalgia that comes with opening years worth of ornaments that remind me of places I've been and just how small my small people used to be and to pull out my grandmother's dishes and serve the foods that remind me of home – of the little girl I used to be.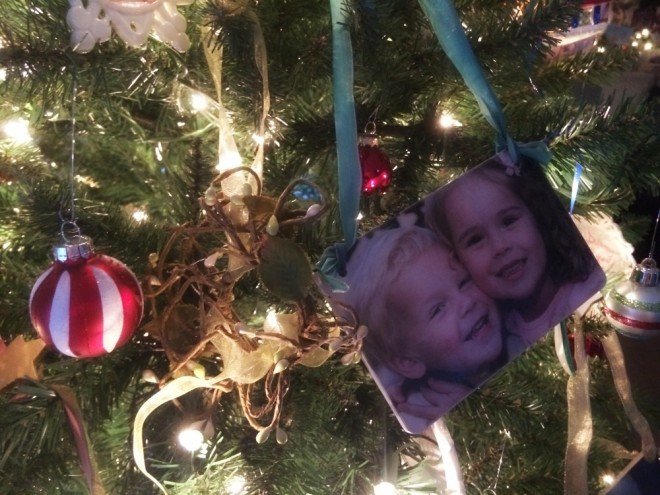 I grew up in a small family. No big boisterous Christmas mornings in our home. It was just my mom, dad, little brother and maternal grandmother.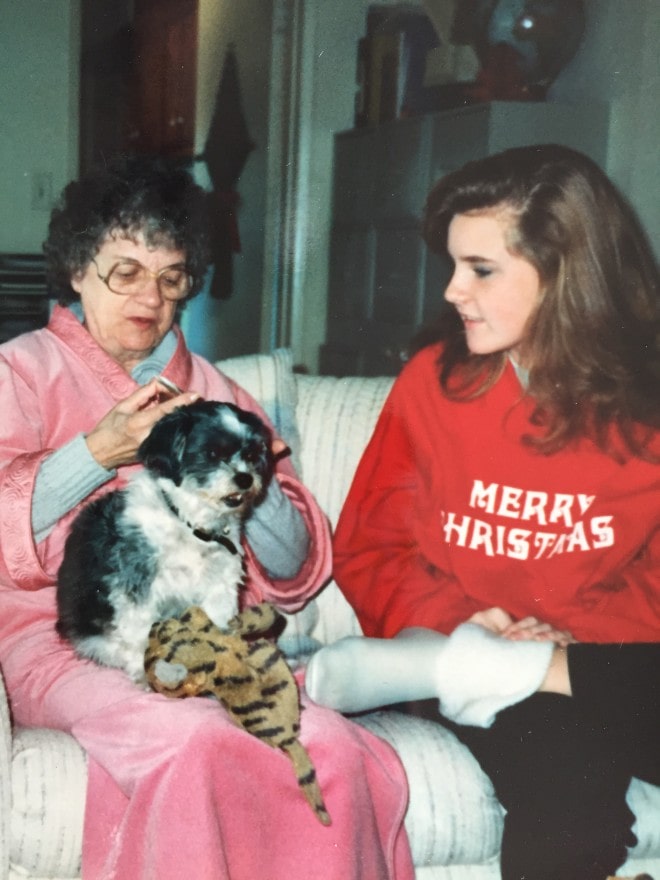 You'd think our morning would pass by in a flash, but each year we managed to drag it out for hours as we allowed each person to open gifts one at a time. There is a beauty in watching someone open a gift you have picked just for them.
This is where my love of gift giving first bloomed. From our tree to our table, each year, I knew I could count on the day to progress in the exact same traditional fashion.
But unlike Thanksgiving, Christmas Day is one we refused to spend in the kitchen.
Though we always dressed up, and set a formal table – the food we served wasn't anything we spent all day cooking. Every year, without fail, our holiday table included HoneyBaked Ham. So, as you can imagine, HoneyBaked Ham tastes like home to me.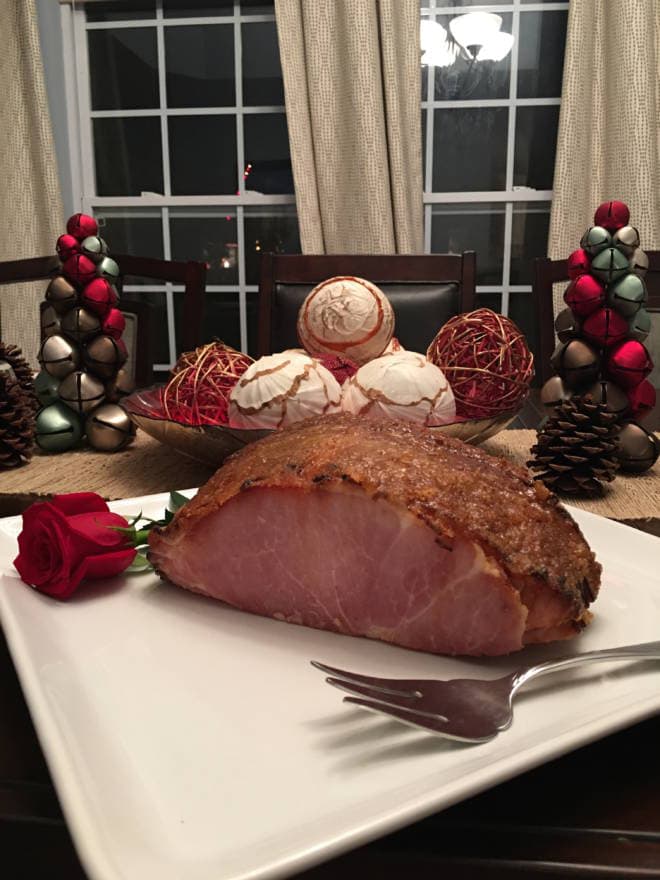 That means it is a tradition I continue for my family.
My grandmother is 103 years old. She will be 104 in February, but with severe Alzheimers, she no longer travels and no longer knows me. But setting the table with her china means there is a little piece of her present at our Christmas meal. And I'm confident she'd be giddy to know I still include her favorite ham as the main part of our meal.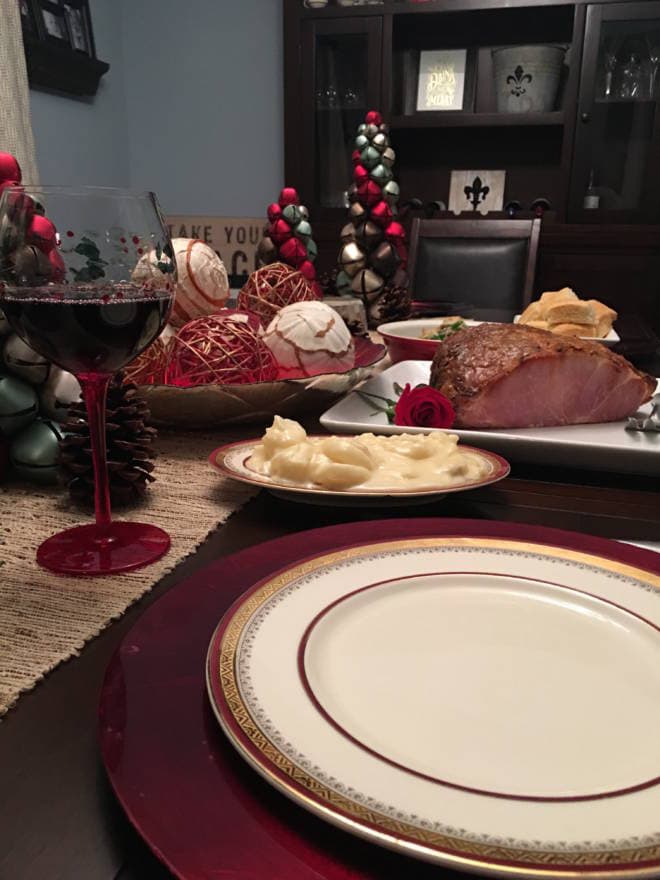 To make life easy on myself (and to keep my family happy) I also grab the rest of our meal at Honeybaked Ham. Their sides go from the freezer to the oven to our table in less than an hour. The scalloped potatoes, green beans and rolls are a few of our favorites.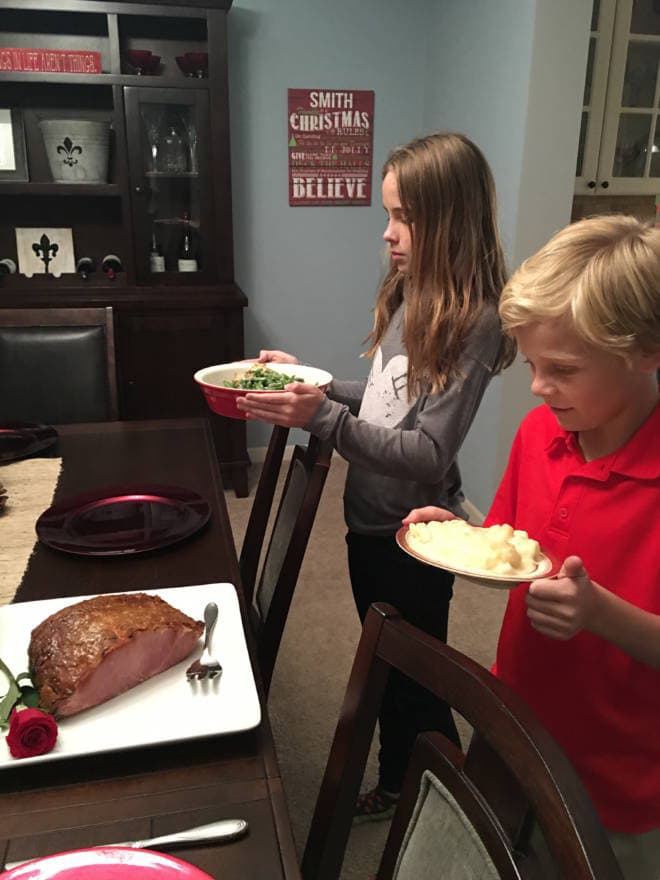 Have you had HoneyBaked Ham before? I laugh when I think about my husband's first taste – he thought he knew ham – but there is something special about this ham. Sure, the spiral cut makes serving easy, but it is the flavor – the sweet glaze that is so unlike any other – that feels like a taste of home each and every time I have it.
And you know I love companies that give back, right? This season, HoneyBaked Ham will deliver over 100 meals to first-responder work locations around the country. Partnering with the Gary Sinise Foundation, they will be donating 250 hams and turkeys to families of fallen soldiers and first responders. When you are in store, you can support the work of the Gary Sinise Foundation by choosing to donate.
In the spirit of the season, I'm excited to share two bits of HoneyBaked Ham goodness with you.
The first is a one-time-only per user online discount code: 720877  – it will give you $5.00 off a half bone-in ham. After you put the item in your cart, there will be an opportunity to enter a promo code before finalizing the order. Enter the code, receive your discount, enjoy your taste of home.
Disclosure: I'm happy to be working with long-time favorite HoneyBaked Ham to share this post  with you. As always, all thoughts and opinions are mine and mine alone.