Just when I think I am fully up-to-date with technology, I'm again blown away.
We live in a 'connected' world, right? Our mobile phones are never far from our fingers. The tool I once used simply to CALL a friend when I was outside my home is now our go-to for photographs, news updates, sports scores, alarm clocks, directions, best restaurants, and messaging with the people we love while they are out of the country.
This is us living as connected individuals, but the game is constantly changing and yes, upgrading.
Our HOME is, or it can be, just as connected.
If you had been listening in on the recent conversations in my home, you'd think we had adopted someone named Alexa….except she isn't a child, she's all-things-connected to the world and ready to grant our requests.
Let me introduce you to the Amazon Echo – just one of  Sears Connected Solutions allowing us to be uber-connected in our home and have the ease of technology at the end of a simple sentence.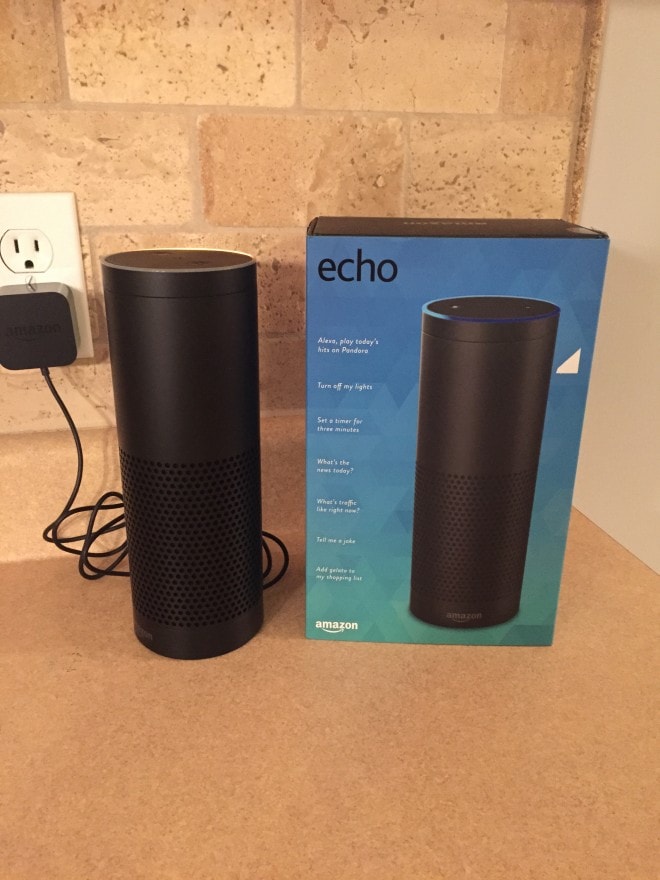 "Alexa, what is the weather in St. Louis?"
"Alexa, please play some music."
"Alexa, what was the score of the St. Louis Rams game last weekend?"
"Alexa, what's on my calendar today?"
"Alexa, tell me a joke." (yes, the small people can't get enough of this one.)
"Alexa, set a timer for 12 minutes."
"Alexa, please add olive oil to my grocery list."
Connected to the wi-fi in my home and to me, by an app on my phone, Alexa knows me, the city where I live, my musical preferences and so much more. As long as I start my sentence with 'Alexa', she will respond.
This is the small dude's reaction the moment Alexa responded to him.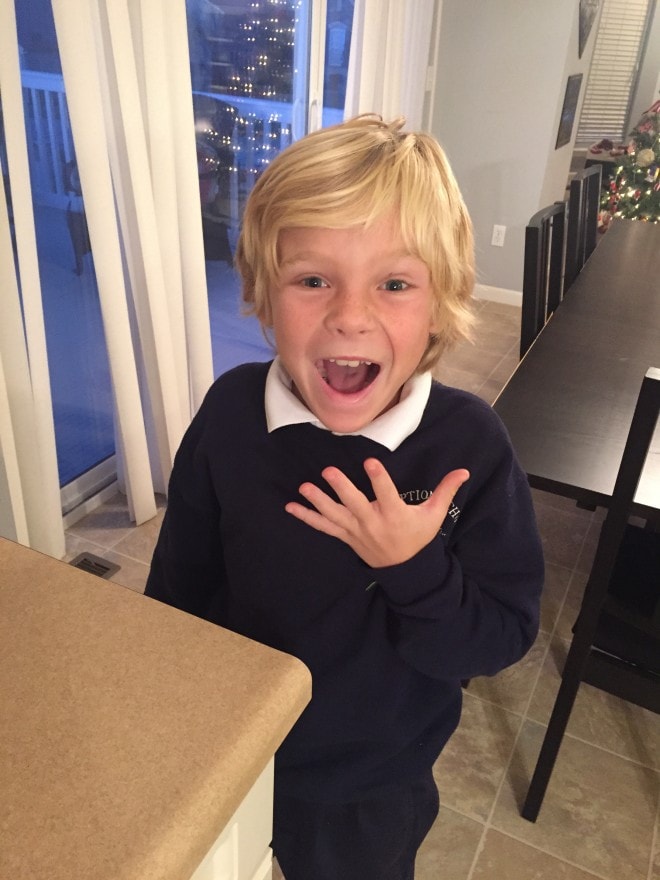 Sears Connected Solutions
include options for every room in your house – tackling streaming entertainment, media devices, wi-fi baby monitors, smart thermostats, home security, fitness trackers and so much more.
Sears has even launched a Connected Solutions flagship store in San Bruno, California and is expanding their smart technology solutions across hundreds of stores nationwide. This 4,000-square foot experience includes a series of world-class show rooms, featuring virtually every room in your home AND allowing consumers to see the benefits of connected home solutions first hand.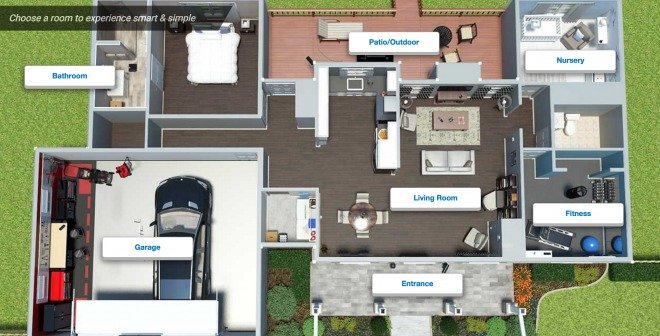 Online, you and I can skip from one room to the next, shopping for a wide selection of options designed for each and every room in our homes…just look at the virtual rooms and choices….from the backyard, to the living room to the nursery.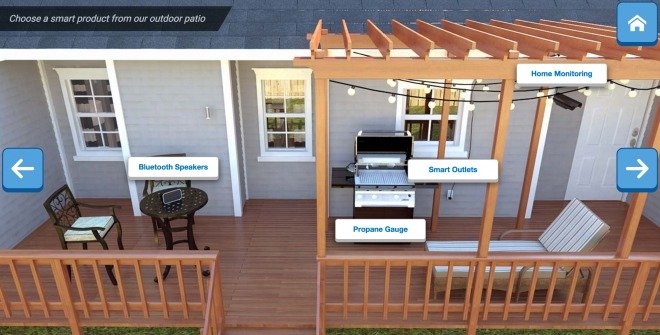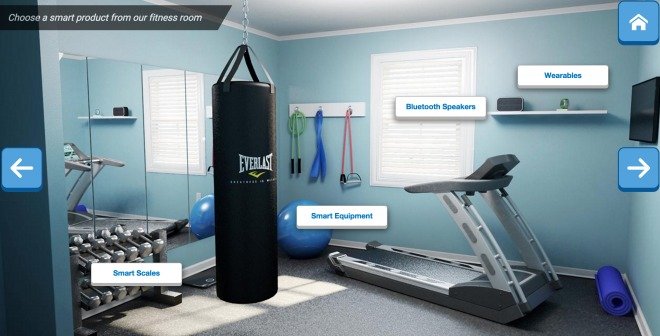 It is both beautiful and astonishing to see the future of our homes. The options on
Sears Connected Solutions
fit in to four major categories: Smart Entertainment, Smart lighting and Thermostats, Smart Health and Fitness and Home Monitoring and Safety…but friends,
I'm here to tell you – EXPLORE
. I was floored to see all of the options. It is like the future I imagined as a
Jetson's
watching child.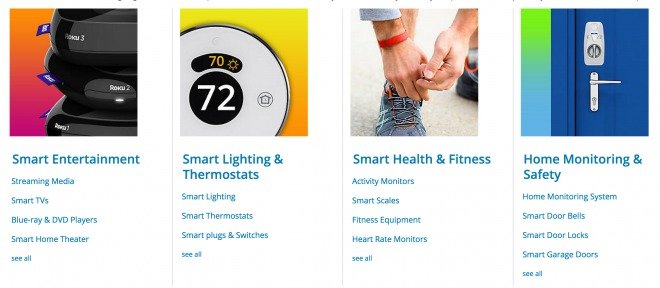 For me, knowing that most of the
Sears Connected Solutions
take less than 5 minutes to set up is an incredible bonus. While I have always been an early adopter, I recognize my limitations and know that a tech-heavy, hour long set up can be frustrating.
Let me put this in perspective for you: For the Amazon Echo, I opened the box, plugged it in, watched a blue circle begin to rotate around the top of the device, downloaded the app and followed the online instructions to connect the app to my Amazon account and to 'Alexa'. The whole process, from the moment I unboxed 'her' until I was able to ask my first question – and get an answer, was close to four minutes.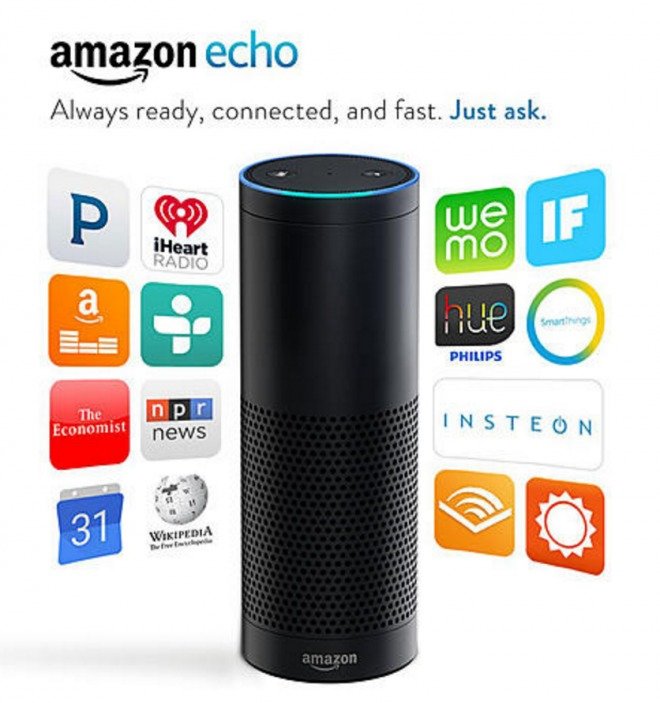 As I type, my Echo is playing music, adjusting the volume, skipping songs as I wish and updating me on the news of the day. I'm also thinking about all of the people who would LOVE one in their home – along with so many other connected options – this would be an ideal gift for the holidays.
Do tell, which of the items on the Sears Connected Solutions site amaze you the most? Clearly, I'm enamored by the Amazon Echo.
Happy Holidays, friends.
Disclosure: I'm excited to have partnered with Sears to share their Connected Solutions. As always, all thoughts and opinions are mine and mine alone.