Have we talked about JUST how much I love Spring? Or how much I love working my way through my closet and ditching all of that super cold weather gear in favor of the lovely, the pretty, the soft, the floral, the SPRING?
Watch me do just that!
We are prepping to head out of town for even warmer temps, so you will likely see some dedicated destination and beach wear posts coming up soon, but in the mean time, Mother Nature is still working us through the Midwest's version of Spring – and that means 50's and 60's and 70's.
So….jeans. And shorts sleeves. And long sleeves. And blazers.
Really…anything goes, so today, I wanted to take a quick focus on one of my very favorite trends – the white blazer. Why do I love it so? It's versatility. It's ability to dress up and down, to go funky and fancy, to move from the work day to an evening out.
In today's focus:
3 Ways to Style a White Blazer for Spring
Go Funky: Pair it with distressed jeans and even throw on some heels for a funky-casual look.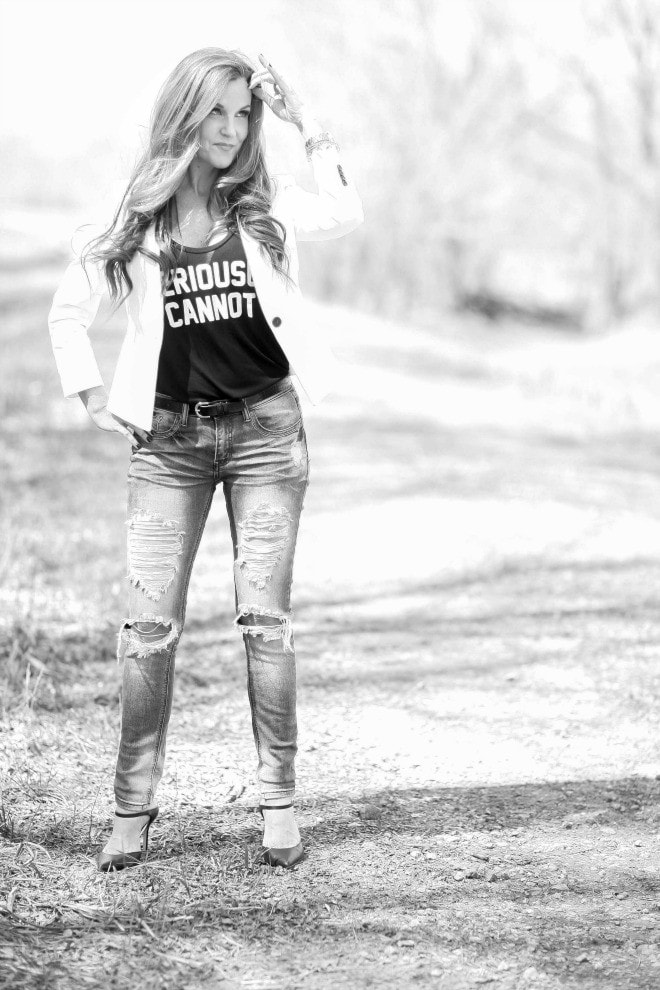 White Blazer // Distressed Jeans // Black Strappy Heels (Similar)
Keep it Real: Throw it on over your favorite graphic tee to avoid feeling too fancy!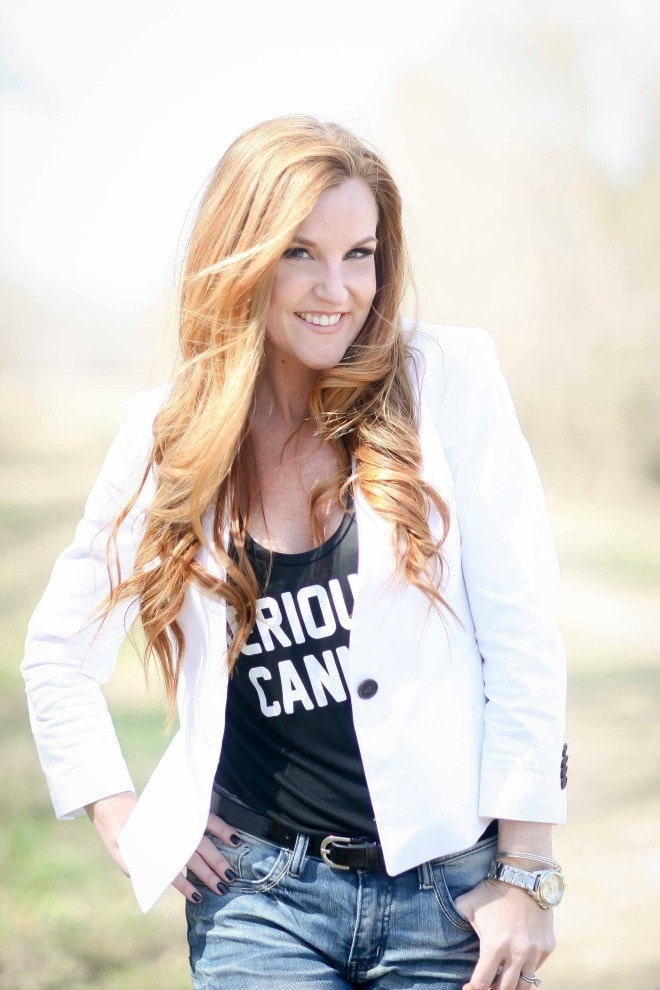 Black Belt (Similar) // Watch // Bracelets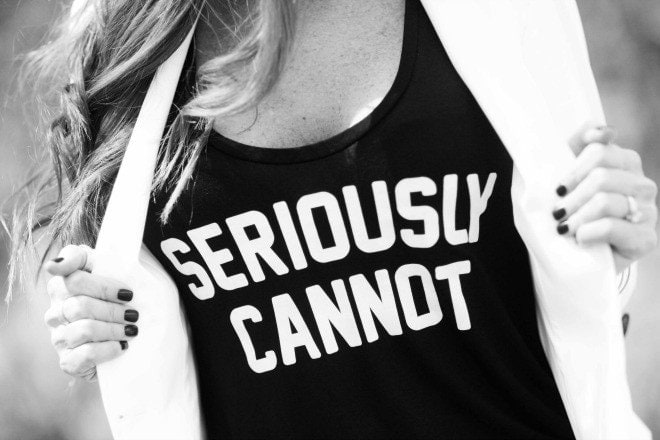 Go Floral: Stick with the theme of the season (yes, floral) by matching your favorite white with your go-to floral blouse for a look that is nothing but spring chic.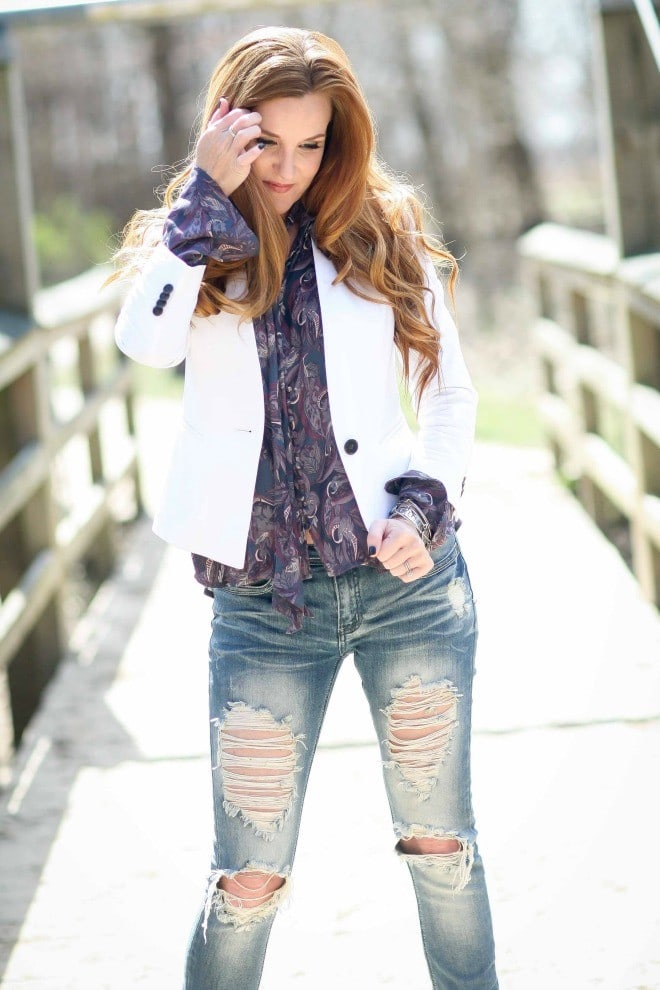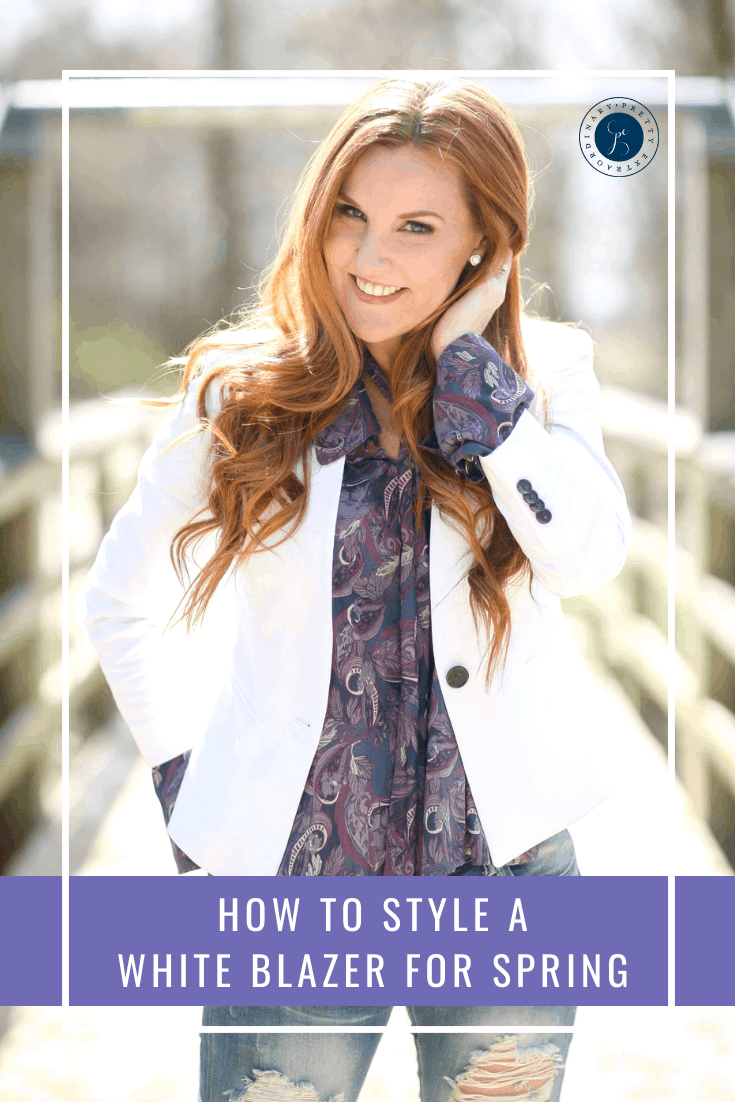 Floral Top (here are a few other, more affordable options) This was styled for me through my new favorite Trunk Club…which you've heard me rave about, right?
Do you have a favorite way to style a white blazer? Or a look you are loving for Spring? Do tell.