You know those moments – when the light bulb goes off and the course of your world shifts?
It may have been the realization that you needed to quit your job and take another path.
It may have been through trial – illness, loss of life, or the loss of dignity or respect.
It may have been the exact moment you felt seen for the first time.
It may have been when you realized your parenting was actually pretty darn good.
It may have been when you let go of something holding you back or when you chose to pry open the window to let the sun of a new path fill your world.
You may still be waiting on that moment to happen.
Surrounding yourself with women who can be candid about their Aha! Moments – willing to share their perspective, what they learned, the challenges they faced and how you can seek and find your very own – is just the kind of inspiration and wisdom I adore.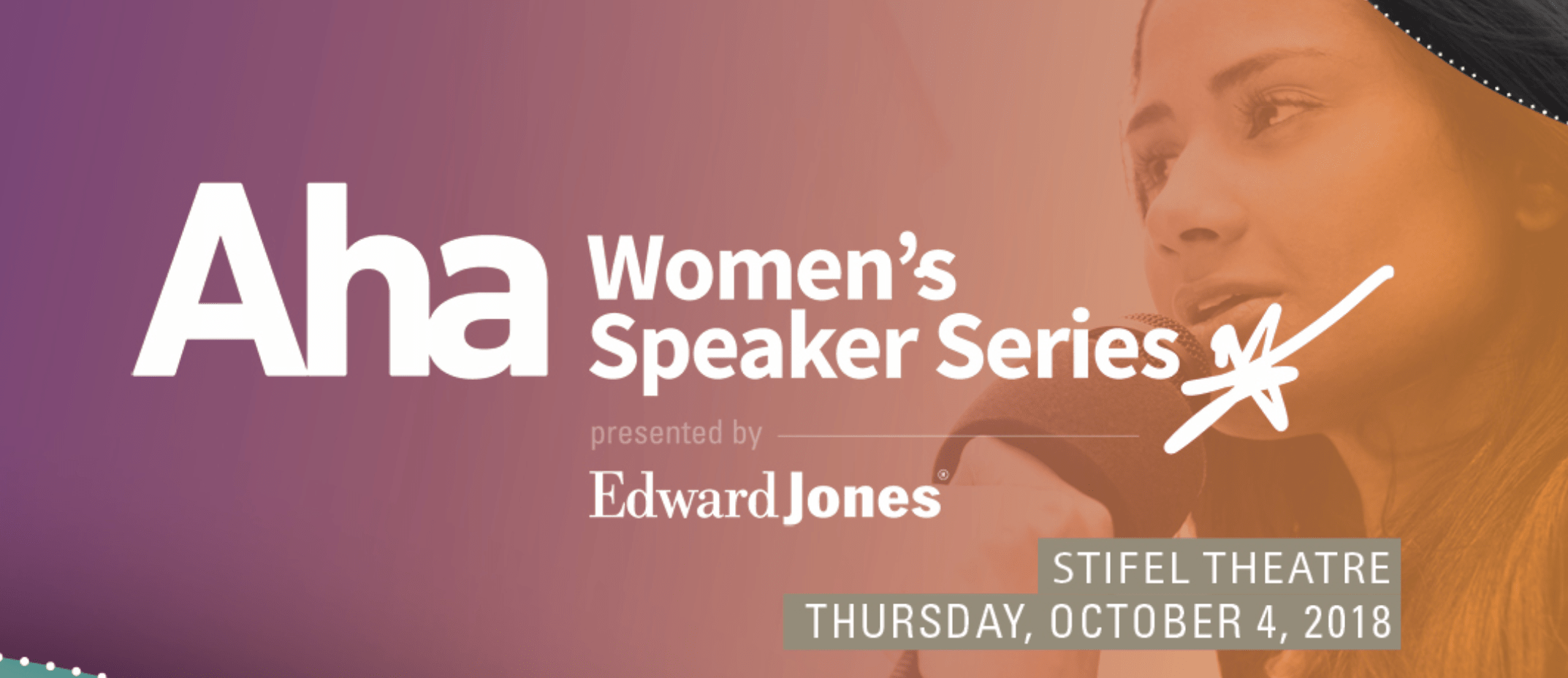 I'm thrilled about a brand new speaker series that is launching right here in St. Louis:
The Aha Women's Speaker Series
. The producers of TedEx St. Louis Women have the helm of this event and it is guaranteed to be extraordinary.
I made a quick video for you because I am so excited.
You can see the
speaker line-up here.
It includes best selling authors, C-level executives, TedEx alumni, Olympic Athletes and so much more.
It will take place on
October 4th at the Stifel Theater
.
You can get your tickets right here – and I'm excited to share a discount code with you: AHASTL will get you 15%off.
I simply cannot wait to see you there.
P.S. (Did I mention I have the privilege of introducing one of these speakers and sharing a snippet of one of my aha moments? I do. And I can't wait.)
Disclosure: The team producing the Aha Women's Speaker Series reached out to request that I share this event with you, though I'm not being compensated and, as always, all opinions and thoughts are mine and mine alone.