Baseball is, well, important in my home.
We are in St. Louis Cardinal territory and as any Cardinal fan will tell you, cheering for this team is a way of life.
My husband was required to memorize the inscription on Stan Musial's statue before he was allowed to enter the Stadium at age five. So, clearly, he comes by his love of the game naturally – passed from his father and grandfather.
And now, my nine year old son, Cooper (named for Cooperstown – yes, it is true) can relay stats, name players and predict the bullpen like a pro.
Here's the thing: the Cardinals have once again (the 5th year in a row in case you needed a refresher) made it to the post-season, prompting our annual shrine to take over my living room. No, I'm not joking. Yes, that is my living room. Yes, it appears to have doubled in size from the 2014 version.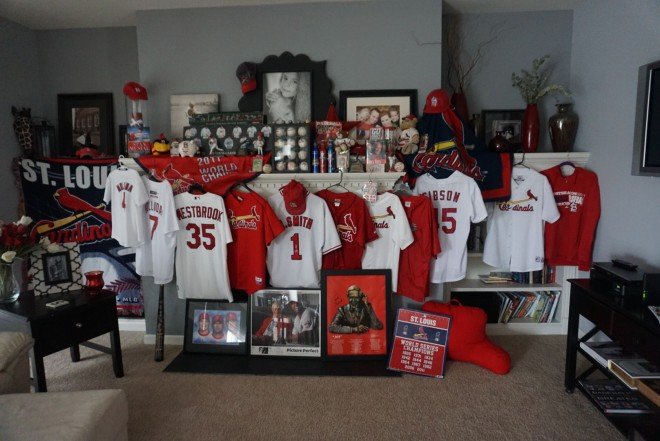 What is even more special about this post season is that the Cardinal's long-time rival, the Chicago Cubs, have batted their way in to the running by winning the Wild Card…and the updated rules of the game have the RedBirds and the Cubbies facing off in the first series.
You know what that means? My family – specifically my husband and small dude, will be in one of two places: AT THE GAME or in front of the TV demanding that their attention not be diverted.
Unless there is food involved. Pizza and baseball are a brilliant combination….especially my husband's favorite and a long time partner of ours: Ristorante Pizza.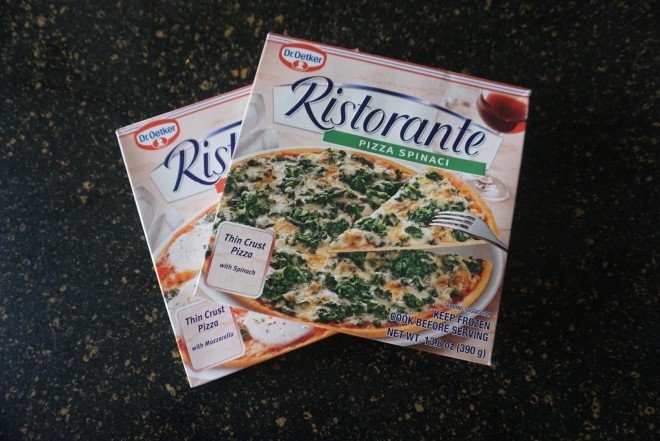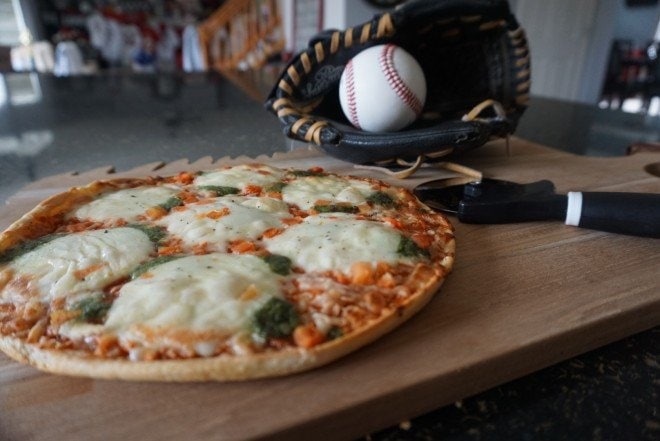 Lucky for him and Cooper, I can handle them eating in front of the TV AND am willing to share the cooking duties to free them up so their full attention goes where it should: to the team. I know the Cards need that kind of fan commitment.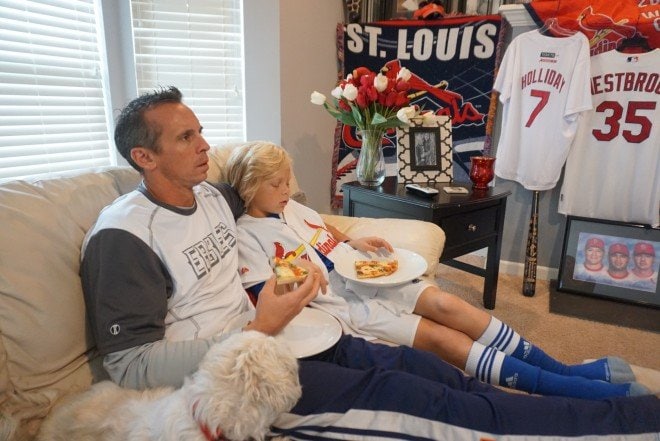 In our home, the energy expended by cheering, pacing in front of the TV and re-enacting the best plays can make anyone hungry.
My good friends at Ristorante Pizza, by creating delicious, different options, have made sure I can take only a few minutes attention from the game and STILL ensure a perfect meal for my husband (and sometimes Cooper gets in on the deliciousness too!)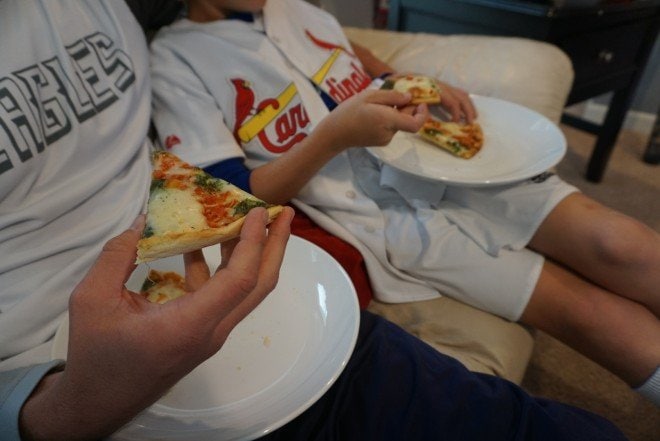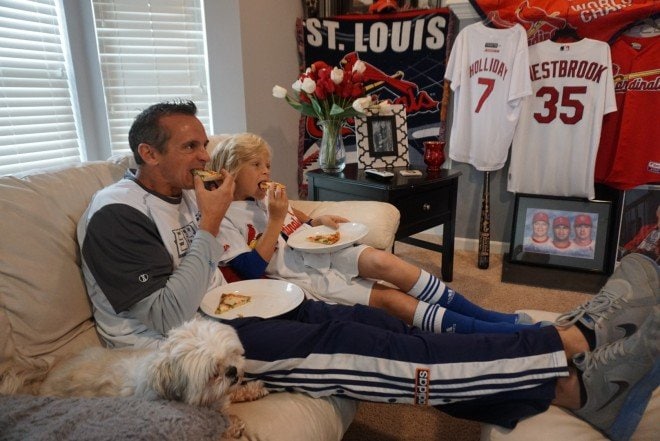 I let him choose his favorite – in this case, the Pizza Mozarella (not to worry – YOU can choose
from additional options
like the newest: Pizza Pollo, or old favorites that include spinach, goat cheese, mushrooms, pepperoni and pesto) and give him a gourmet pizza experience while never missing a moment of the game.
You cannot fake that kind of focus. Or hunger. Or happiness at a full belly.
And naturally, a St. Louis Cardinal's win.
In celebration of these delicious moments of indulgence that are all about YOU, Ristorante invites you to enter the "Love Yourself Amore" sweepstakes, running now through October 31. There are 28 gift cards up for grabs for a "me time" service of your choosing, like house cleaning, gardening, massage therapy and more. Click here to enter and to learn more!
Disclosure: We are happy to be continuing to partner with Ristorante Pizza by Dr. Oetker. As always, all thoughts and opinions are mine and mine alone – and if you'd like to learn how to grill frozen pizza…I have just the thing for you. Also, you can find out which stores near you carry Ristorante by checking the store locator. Follow Ristorante on Twitter, Facebook and Pinterest for daily deliciousness. Enjoy!