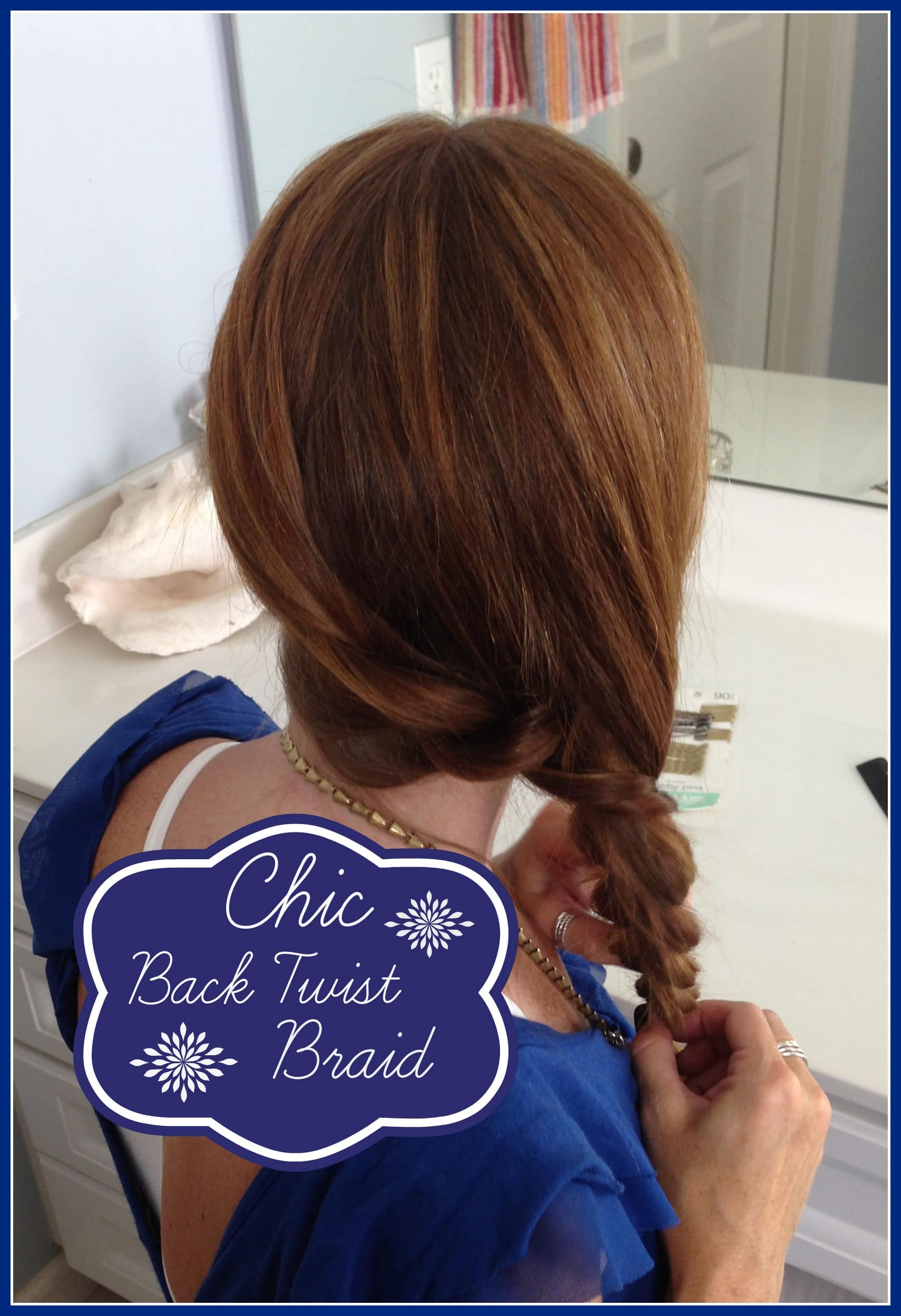 It's funny.  I waited ALL SUMMER for it to warm up. And now the small people are back in school, Summer is officially 'over' and yet, Mother Nature somehow has not been given the memo.  Don't get me wrong, I'm not complaining…. if it was up to me, it would be warm (read: hot) all year long, but I do certainly wish the heat could have kicked in sometime around June rather than waiting until the very last week of August when the pools are closing (my California blood is still having trouble with this) and the kids weren't around to play.
However, I will tell you this: the hot weather DOES leave me searching for new hairstyles that will leave me feeling both chic and presentable. I just can't spend every day with my hair down on my neck when I'm standing on the sidelines of soccer games and Fall baseball and softball games in the 90+ degree heat.
Enter this new fun hairstyle I'm so excited to share with you: It's a chic side braid and back twist. The twist goes all the way across the back of your head and ends with a braid on the side (or a ponytail if you prefer).  And it is QUICK. Just watch.
So, what did you think?  Does it seem like a style you could pull off?  Would love to know what you think.
This video is part of my 'Keeping Style in Your Life' Series…  I've loved focusing on everything from organization to favorite food to easy hairstyles and wine.