We are just minutes away from my favorite time of year – Summer. I mean…I do love Spring, but I'm really the kind of girl who prefers temperatures in the high 80's.
I realize that is a touch too warm for some of you, but I was raised in Southern California and spent many of my Summer days on the beach. I will always prefer 105 degrees over 45.
Here's the thing – I used to LOVE shopping for bathing suits. Everything about the experience screamed summertime – the colors, the options, the time in the water. However, I must admit…as I get a bit older, it doesn't quite hold the appeal it used to for me.
Wouldn't it be magical to find a bathing suit that leaves you feeling beautiful and confident? One that accentuates everything you love about  your body and minimizes just what keeps you from feeling your best?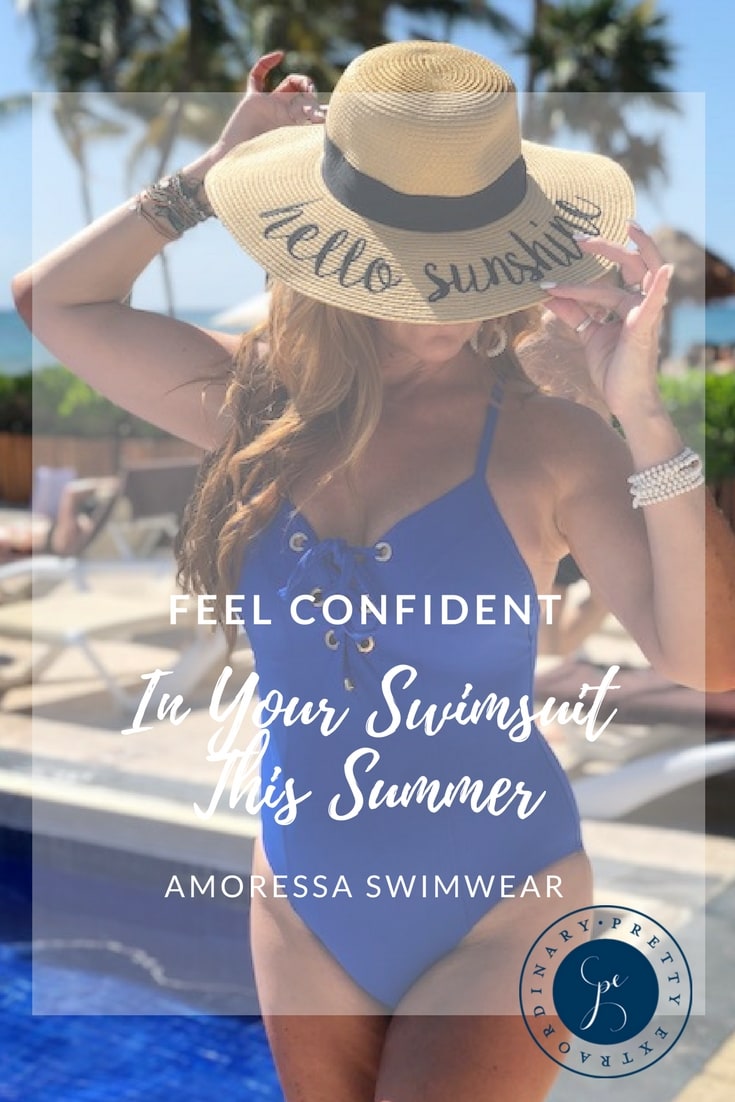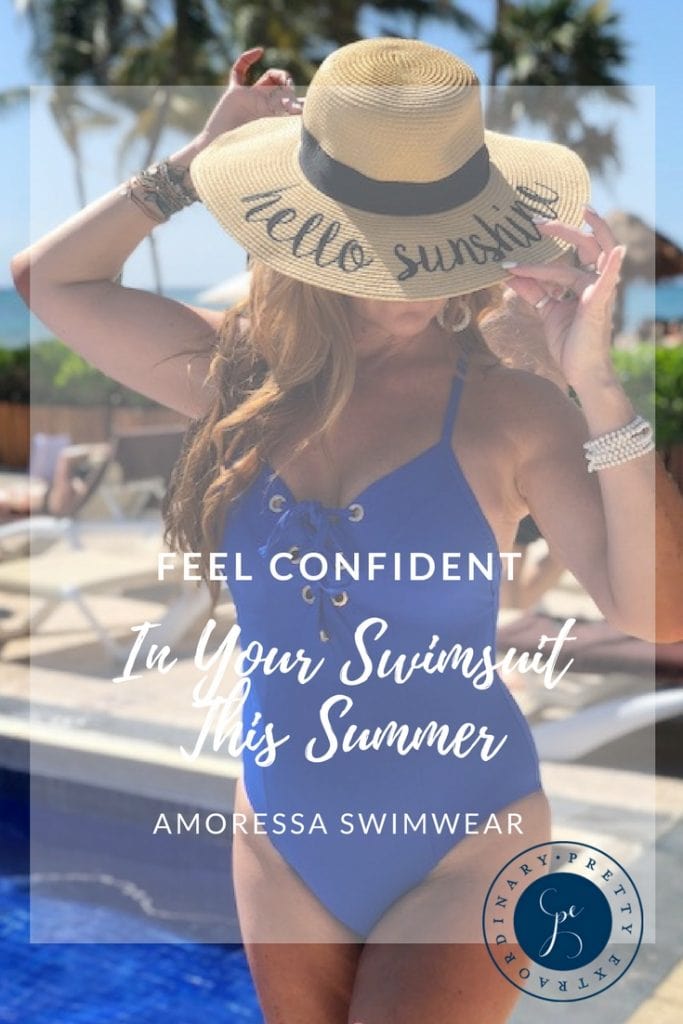 Good news – I've found just what you need.
Amoressa is the newest line within the MiracleSuit line. Each piece is specifically designed to be figure flattering, making each woman feel strong, confident and sexy. The colors are bold and the patterns just the right amount of sass.
I recently spent time in Tulum, Mexico with a group of ladies I love, as well as both Amoressa and MiracleSuit.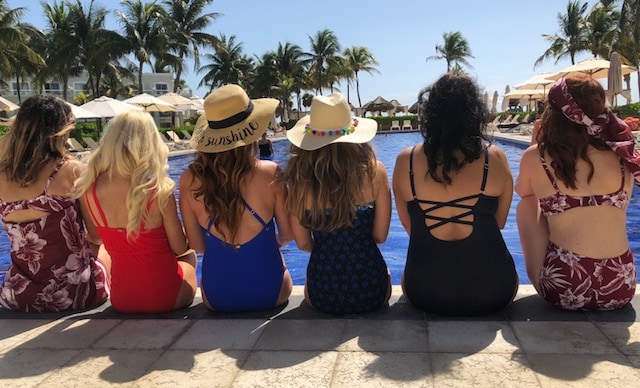 Each one of us was given a couple of suits to feel the difference a suit like this can make in our swimsuit confidence.
What is SwimSuit Confidence?
It is about feeling like the best version of YOU.
For me personally, I was hoping to feel a touch slimmer, to accent my waist and bust and minimize the belly area. How is that for being honest?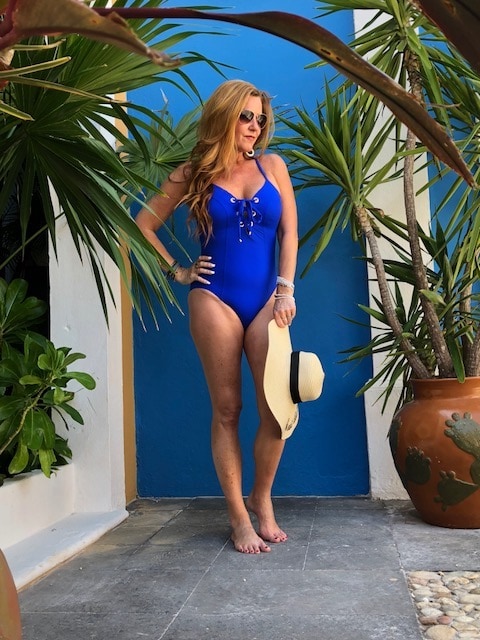 The first suit I tried was the
Plunge Lace Up Halter One Piece
.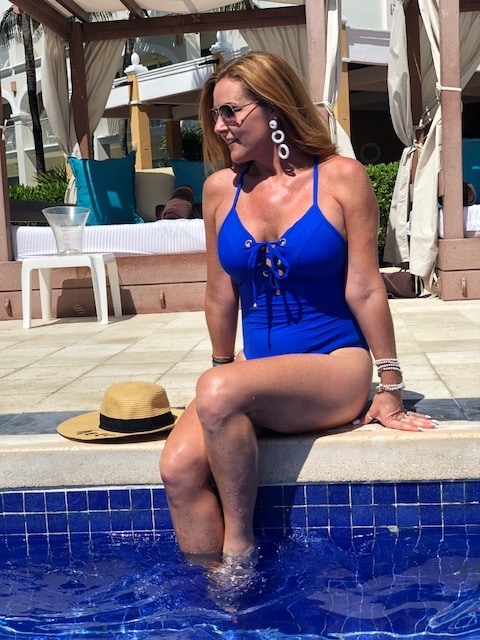 First of all, I'm obsessed with the color. This shade of blue has always been a favorite and I think it is just striking in this suit.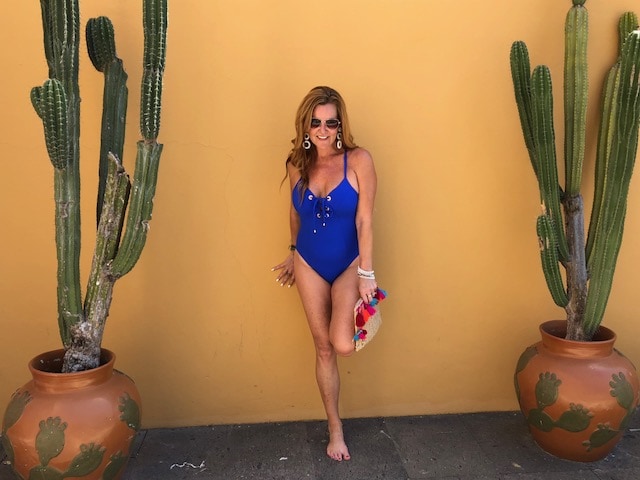 The laced detail pulls your eyes up, accenting the bust line, rather than focusing on my tummy area.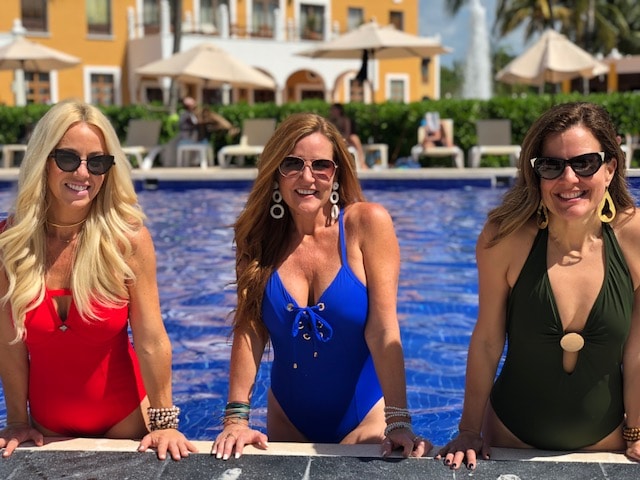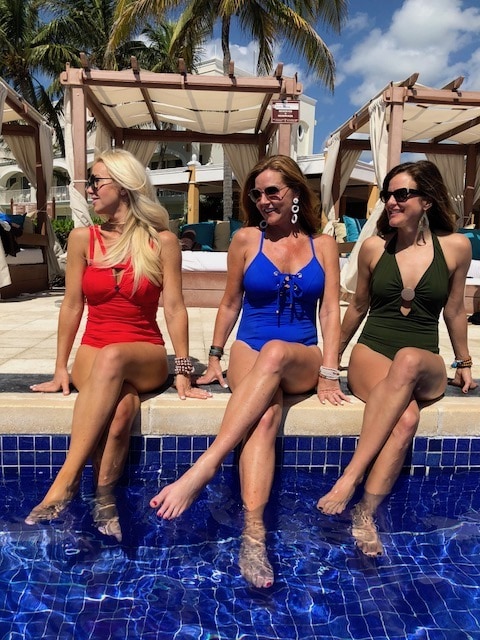 My friends Nicole from
MomTrends
and Mary from
DownTownChicMom
also donned Amoressa. Nicole is wearing the olive
Laura Mars Bianca
and Mary is in the brilliant red
Diamonds are Forever Vesper Double Strap One Piece
.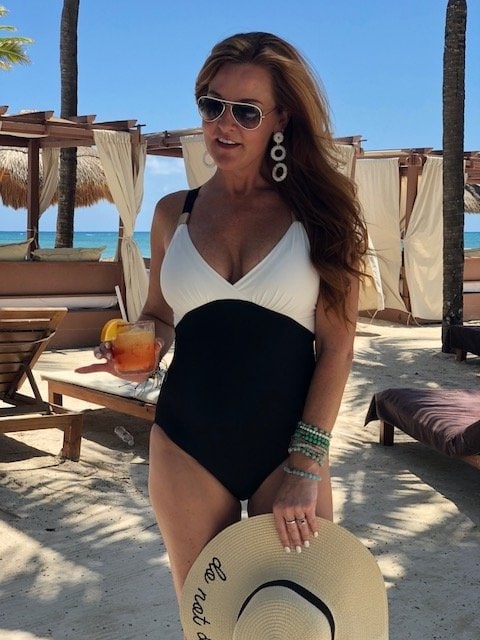 My second suit was equally as flattering – the black and white version of
You Only Live Twice Horizon Strappy Back One Piece
. The contrast of the black and white made this suit a favorite for me.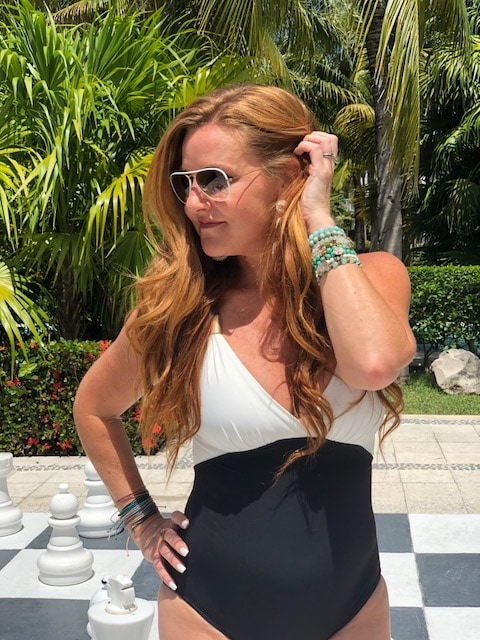 The metallic hardware detailing on the straps, as well as the intricate criss cross in the back give this suit just the perfect amount of pizazz.
A beautiful bonus for the entire line of both Amoressa and Miraclesuit is the functionality – as both a mother and someone who wants to be active while on vacation (like the Dreams Resort and Spa in Tulum), I can easily move, play, swim and enjoy everything the beach and time away have to offer.
All of this while feeling strong and sexy.
Which is your favorite?