Disclosure: This post is sponsored by Genentech. As always, all thoughts and opinions are mine and mine alone.
My grandmother was 60 years old when I was born.
And I was 44 when she died last year – making her a strong, brilliant and magnificent 104 years old.
She took a piece of me with her when she left. A wise and wonderful woman told me that her loss would leave me feeling lonely – as I had lost, arguably, the most strong women I knew and loved via blood. She was right.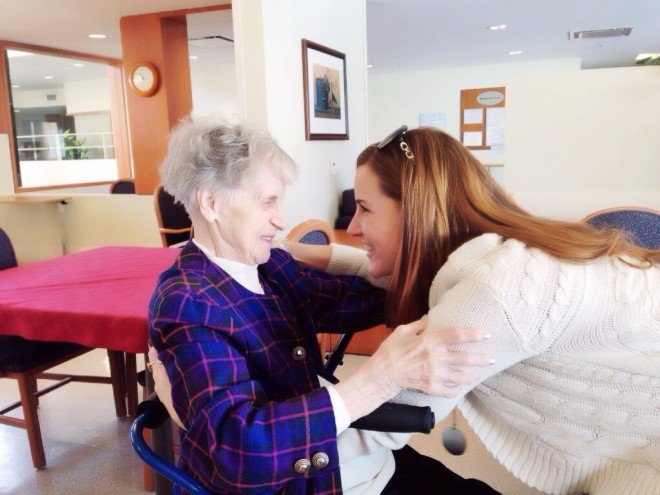 My Grammie was strong because she took on the unwanted role of single mom after having a late-in-life baby in her mid-30's. This was both unusual and frowned upon for women in the early 1950's. It left her vulnerable and judged. And yet….she was  she actively sought a better life for herself and my father.
She is brilliant because she believed in herself and she was confident her work ethic would pave the way to a better world for her and her son.
The same year I was born, when she was 60 years old, my grandmother was diagnosed with breast cancer.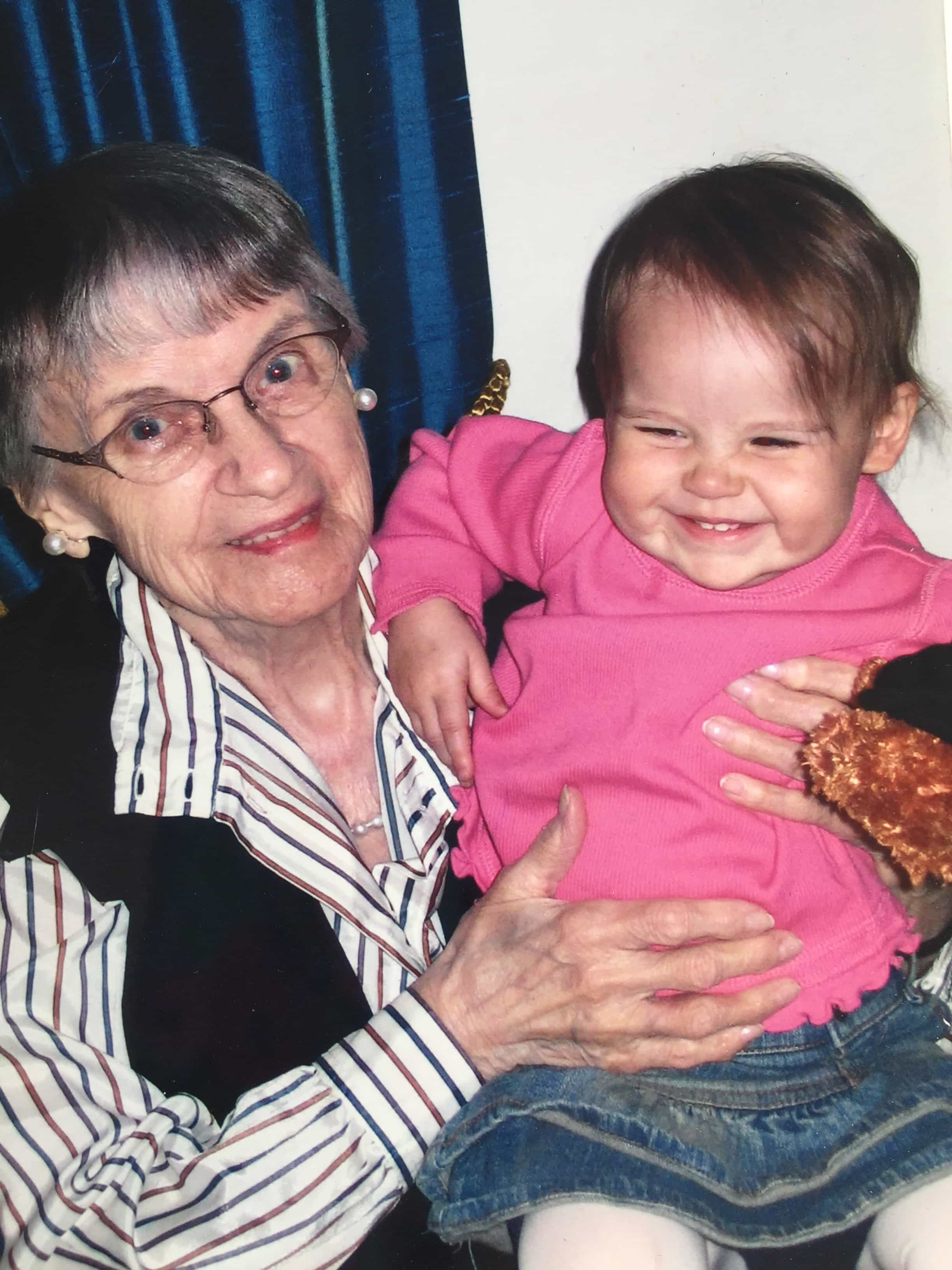 Grammie was a fighter. Beating breast cancer gave me a lifetime with her – a lifetime of her stories and wit, her rice krispie treats, and her love. It gave me three months with her every summer and every Christmas from the time I was born until I was married in my early 30's. And it meant she was around to become a great-grandmother.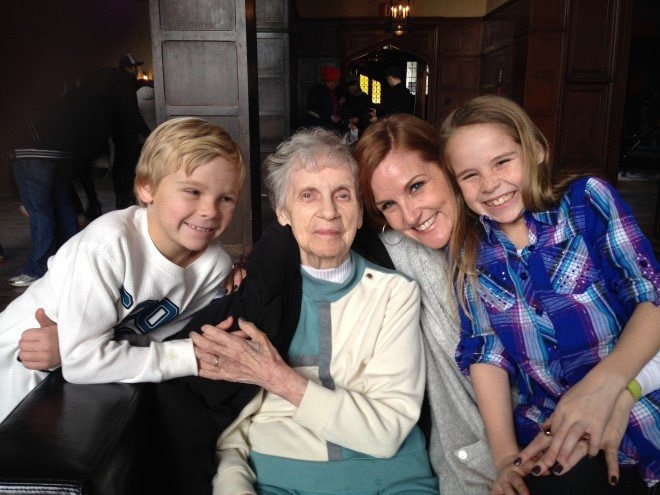 I can't pretend to know what it would feel like to be diagnosed with breast cancer, but I have endured the fear that comes with finding a lump in my breast (then my doctor finding two more) and having to wait for the mammogram results that could change everything.
It was nine years ago that my results came back clear, but that is not a lifetime guarantee.
Breast cancer will take the lives of more than 40,000 women in the United States – just this year. It is one of the most frequently diagnosed forms of cancer, but there is not just one type of the disease.  The truth is, breast cancer is extremely complex and not a one-size-fits-all disease. It's classified into different types based on the unique characteristics of each tumor, whether or not the cancer has spread and what is causing it to grow.
As 1 in 8 women will be diagnosed at some point in their life (and nearly all of us will know someone affected), it is important to understand the diagnosis, feel empowered to ask the right questions and outfit your loved ones with the information they need to be the support system you will need.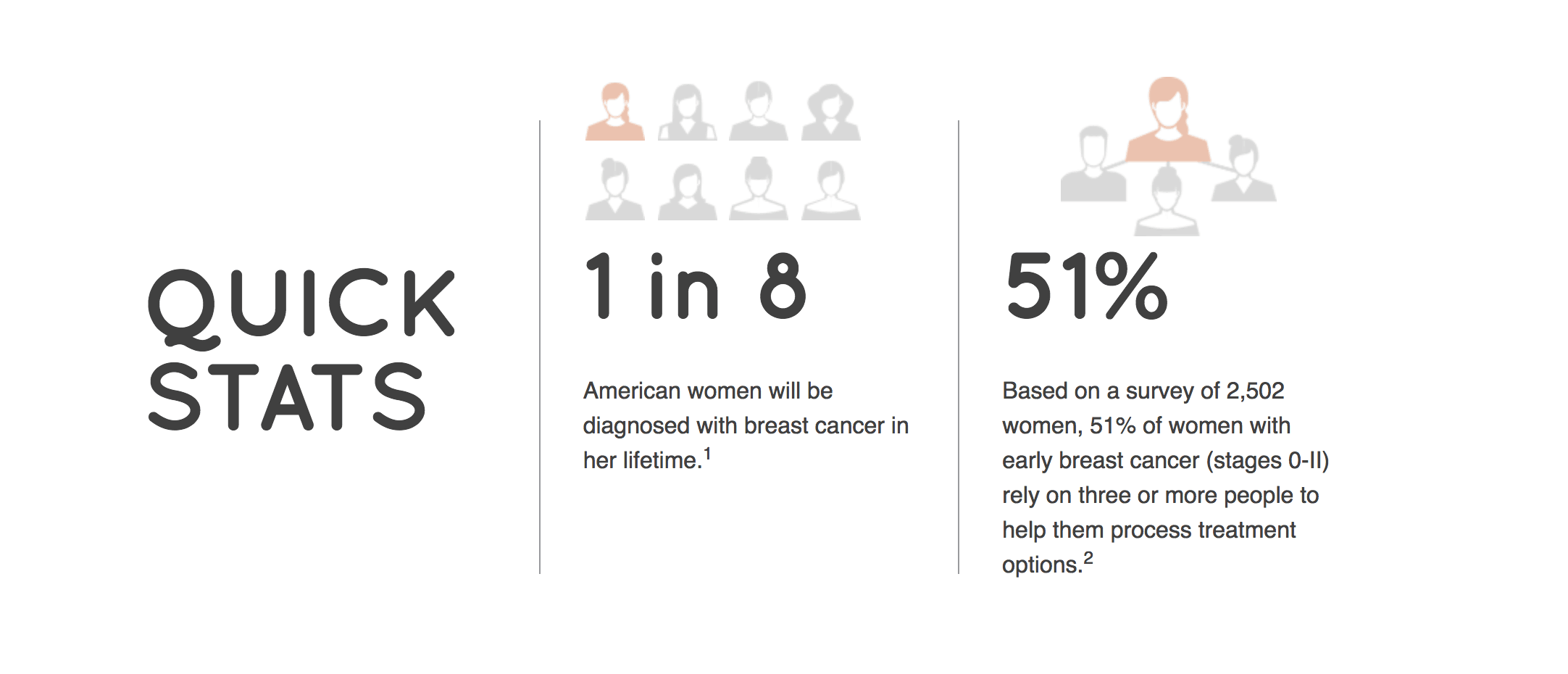 Not One Type
is a movement doing just this – breaking the stereotype of breast cancer as a singular disease and offering the information women need to ask questions, understand the specific traits of their version of the disease and seek the best treatment. The site is a resource and shares the stories of women who have battled the disease.
Consider this – a woman who is diagnosed will battle a specific version of breast cancer based on a few categories that are broken down like this:
Subtype – What is causing the cancer to grow? Cancer cells are different from the healthy cells in our body – something is causing them to mutate and grow – what is it?
Size – How big is the tumor? As you can imagine, tumors can vary is size and shape – from being microscopic to five centimeters wide.
Status – Has it spread to the lymph nodes? As part of your body's immune system, it is important to know if your lymph nodes have been invaded by the disease.
Stage – Has it spread to other organs? Stage is based on whether or not the cancer has spread and is determined also, in part to tumor size and lymph node status.
Not One Type aims to help women who are diagnosed with breast cancer understand their disease and ask the questions necessary to make treatment decisions: Is surgery necessary? How will the medicines fight the disease? What are the side effects of treatment?
Understanding that breast cancer is not one type of disease is helpful, not only to the woman who is diagnosed, but to those who will rally with support and will be there during the decision making and treatment process.
This campaign is the joint effort of Living Beyond Breast Cancer, Genentech and ThirdLove – with the goal of changing the perception that breast cancer is one disease. Visit Not One Type for more information and to read about their recent pop-up store in New York City.