What is your favorite color to wear?
The one that makes you feel strong? Powerful? Happy?
The color that makes you feel as though you could own the room, tackle any challenge, answer any question?
This green is that color for me. (I'm also partial to royal blue, but this kelly green is definitely my go-to).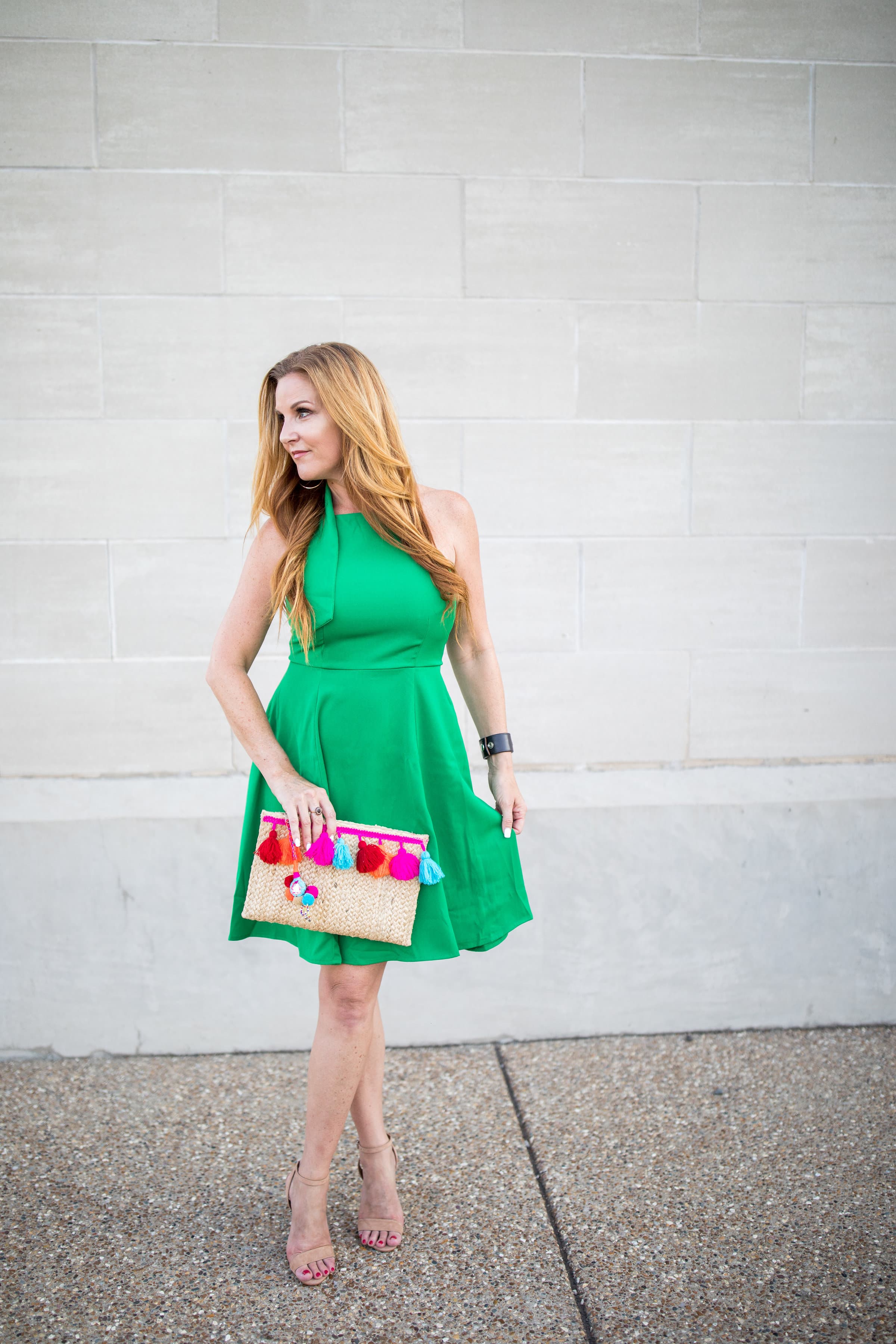 I love it so much that I have hung on to articles of clothing LONG after they a) fit, b) feel fashionable or c) deserve to still be in my closet.
But you guys…. GREEN. Focusing on the color makes it possible for me to ignore every other flaw I can't help but notice.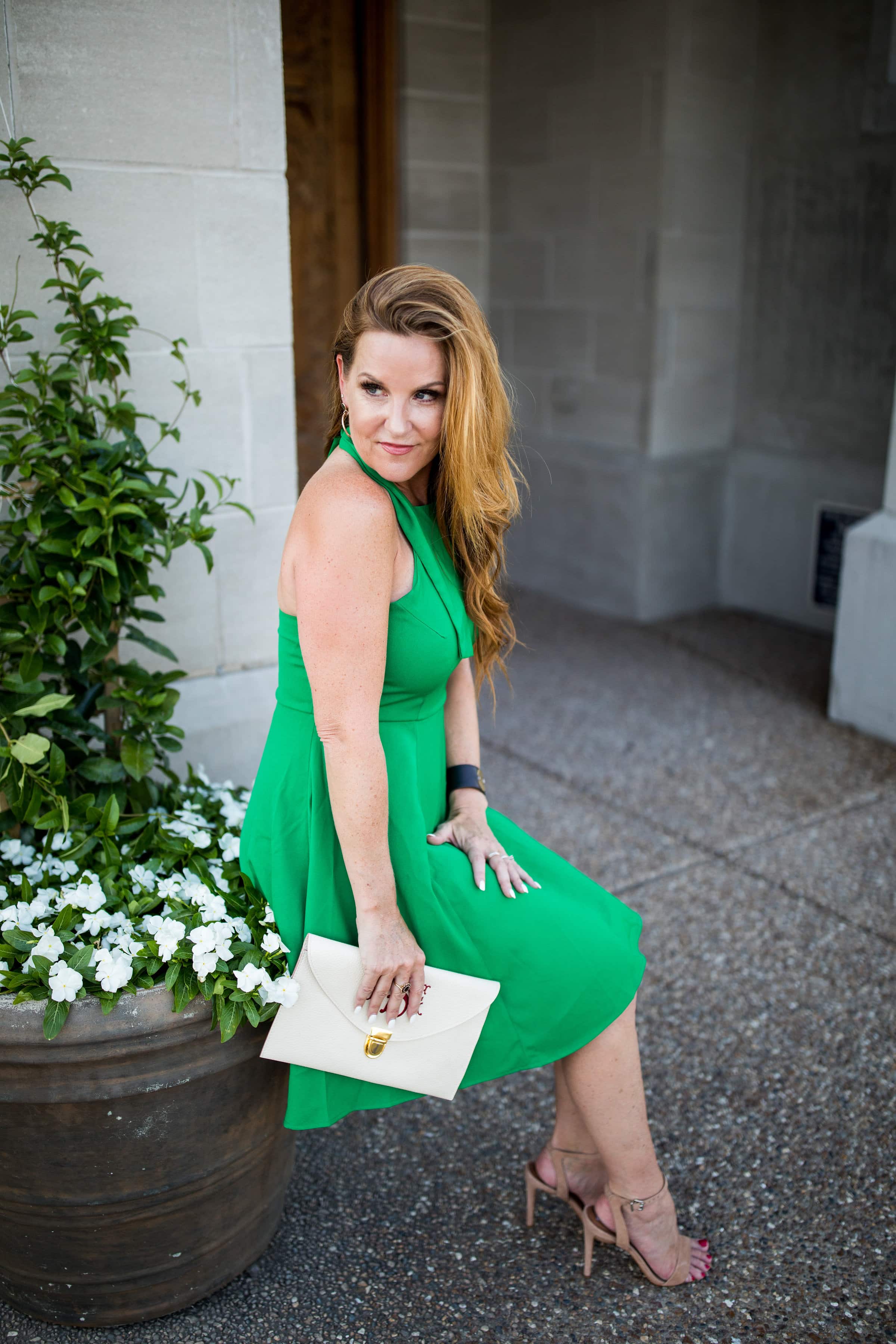 Maybe it is having red hair – or freckles, but this has always been a color I love.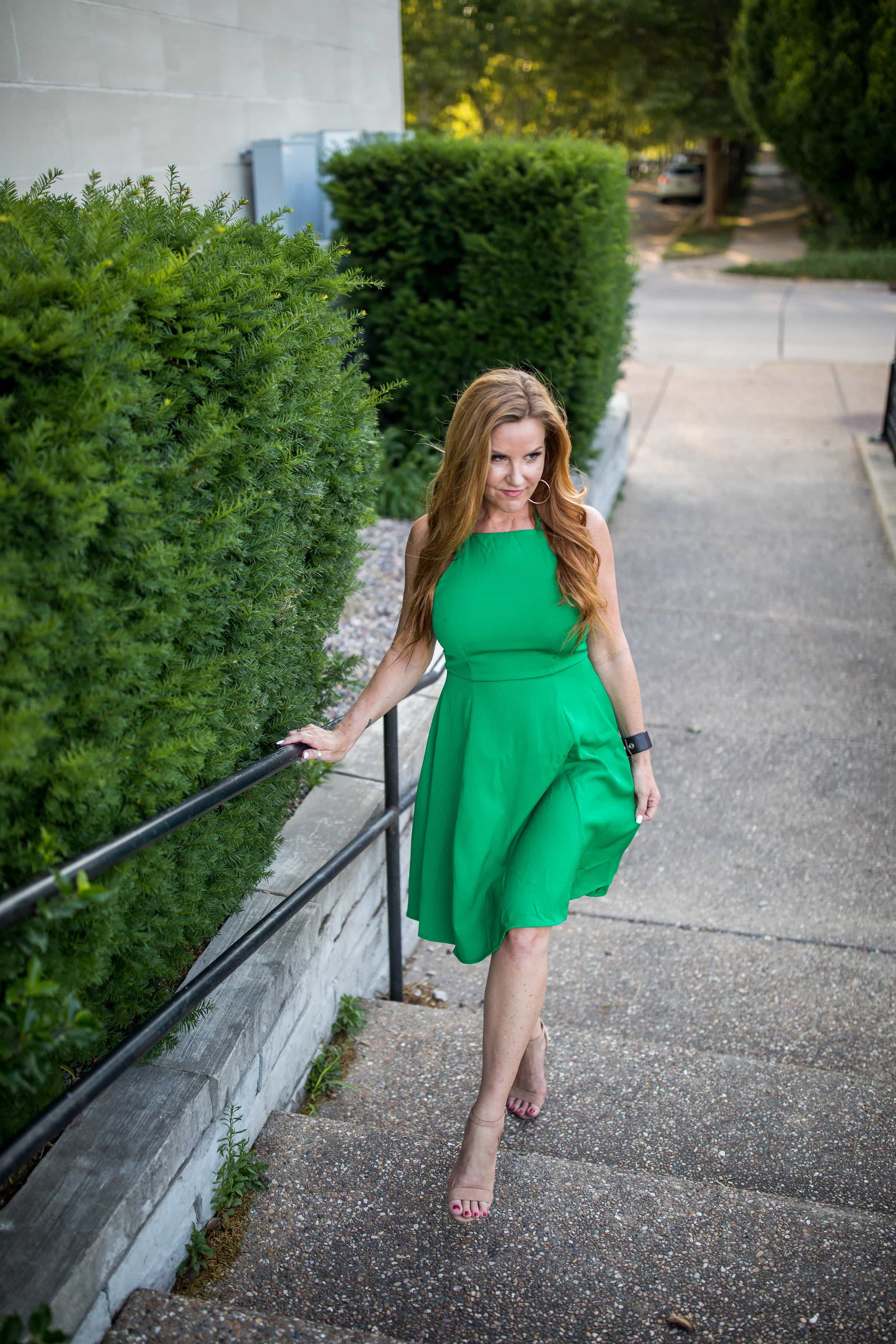 And in the case of this dress, I love the fit of the top and the swing of the skirt. I paired it with my favorite nude strappy heels and a pom pom clutch for a little extra color.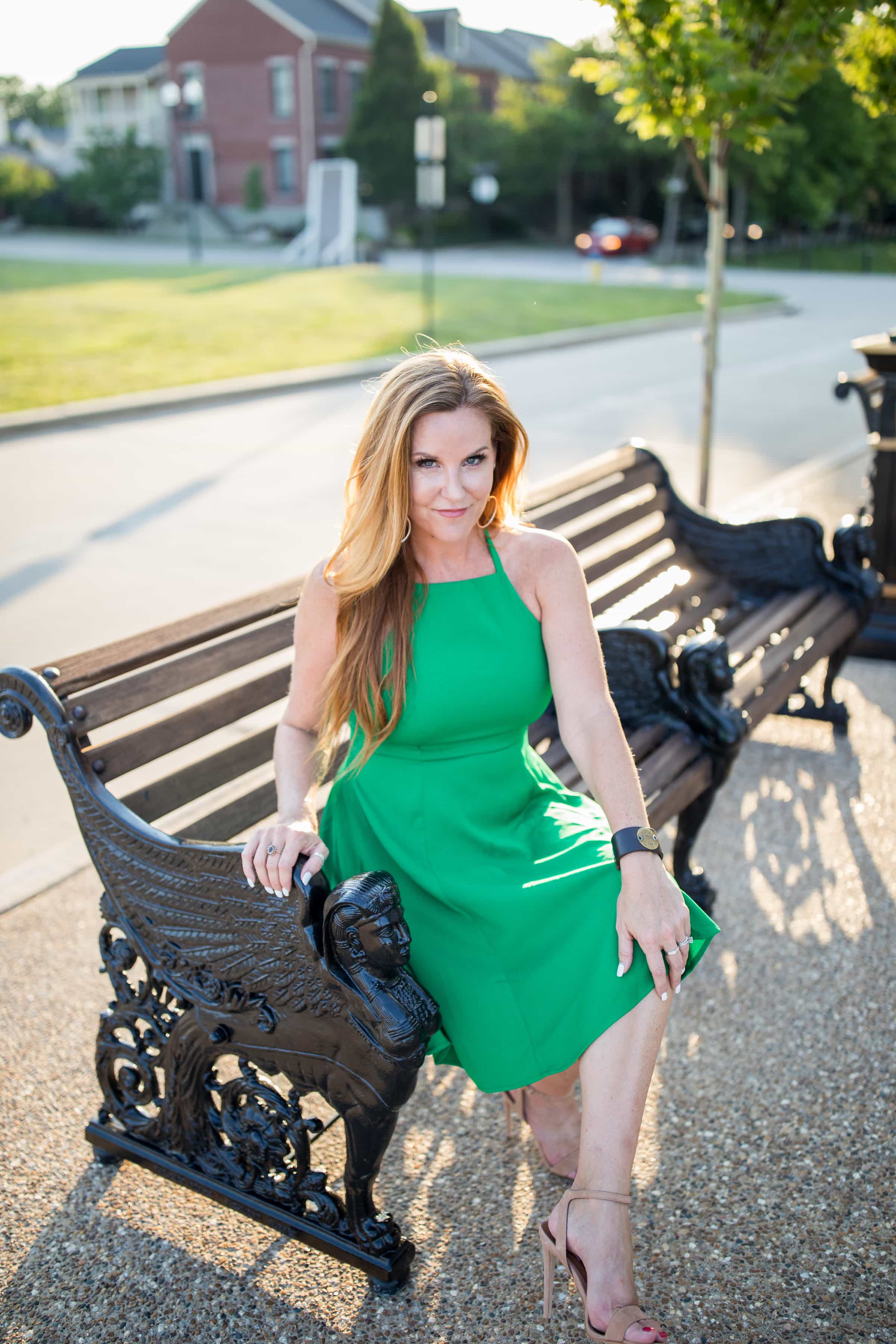 Because I was curious, I did a little research: Are there certain colors that MEAN something? Here is what I found
on wearing green:
If you want to exude trustworthiness and positive emotional health, make your clothing color green. "Green is subtle and fresh, and it stands for nature and ecology," Lapp says. "Green is also the color of money and wealth." A recent study published in the Personality and Social Psychology Bulletin found that green can also stimulate a creative mood. When researchers exposed participants to the color green briefly before they engaged in a creative task, their creative performance was enhanced.
So, what say you? I can only HOPE this is what green says about me. But regardless of how it is seen by others, it will always be one that makes me feel positive.
And let's be honest….
While, in theory, black may be an easy go-to….blue signifies tranquility, and red tells the world you are in charge…the KEY is wearing what makes you feel very best at all times.
What is YOUR favorite color to wear? Bonus if you have more than one!
xoxo Danielle