17,849.
Nope….that's not the price of my car. And it's not the number of days I've been gracing this planet. (yet!)
That is the number of photos I currently have on my phone.
Not an exaggeration. Scout's Honor. I have more than 17K photos just sitting in on my phone in digital limbo. It is unusual for me NOT to be memorizing a moment (or doing work) with a camera in my hand. I suppose you could say I'm obsessed with photo-taking and memory making.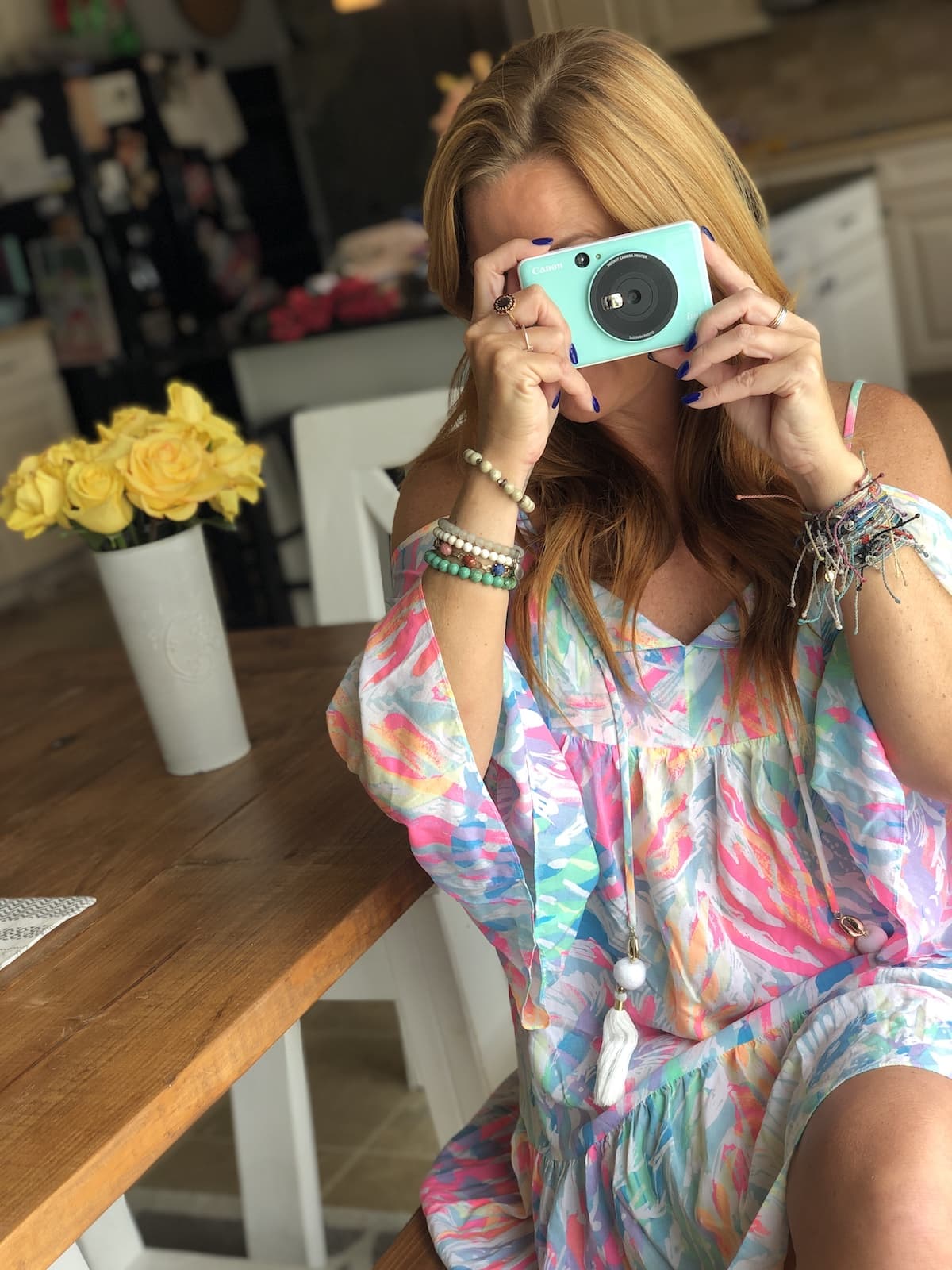 I come by it honestly. I have dozens of photo albums from my childhood and teen years – some my mom put together and others I diligently kept up to date through high school and college. But now, it's all digital. We rarely print photos – my kids are left to scroll through social media, stare at the few I've printed out and hung up on the wall over the years, or beg for 'that one photo from the year we got our puppy at Christmas' or one from a favorite vacation.
But no more. Check this out.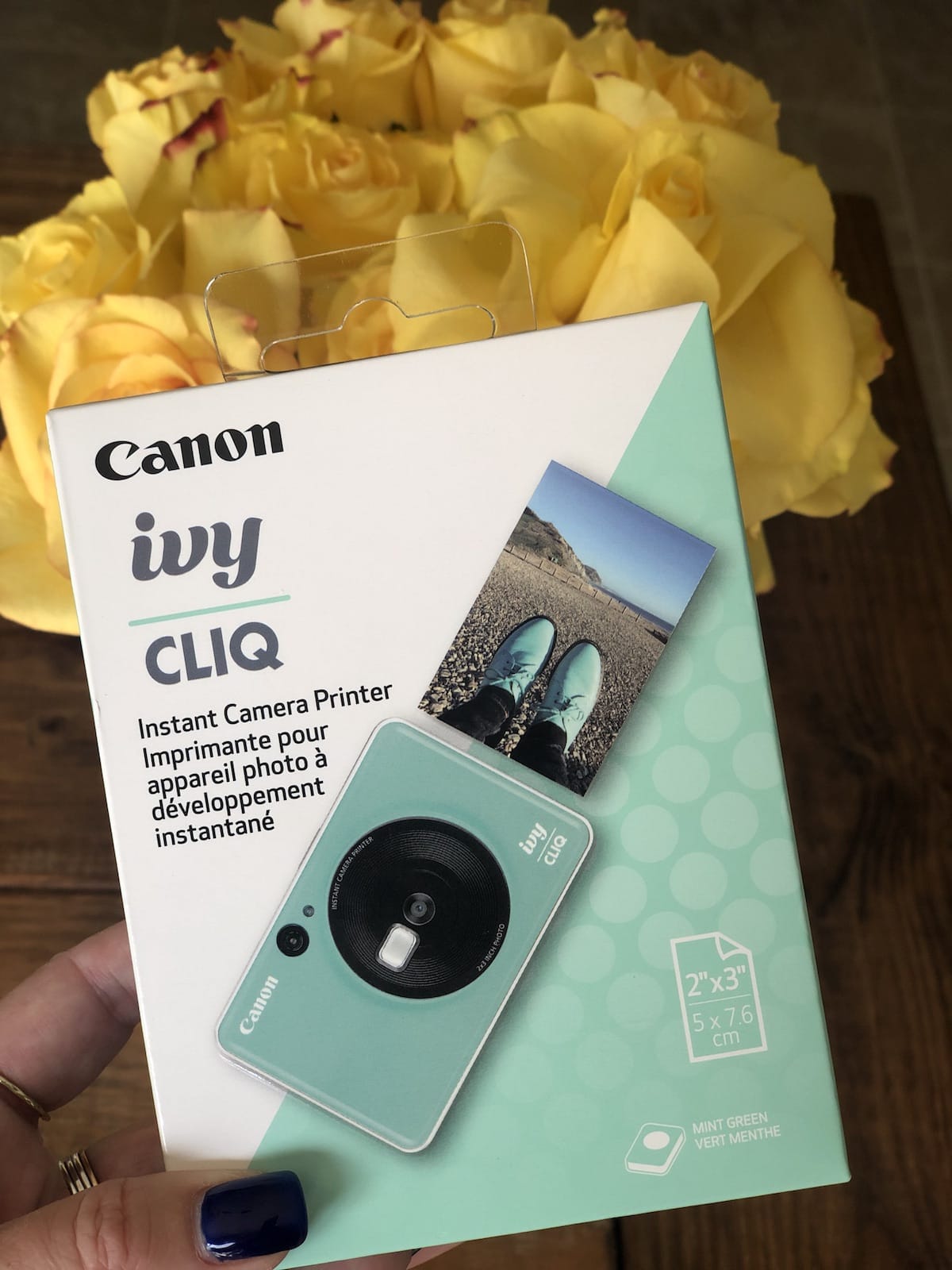 Photo Lovers Rejoice the Canon IVY CLIQ & CLIQ+ Instant Print Cameras With Mini Printers are available at Best Buy.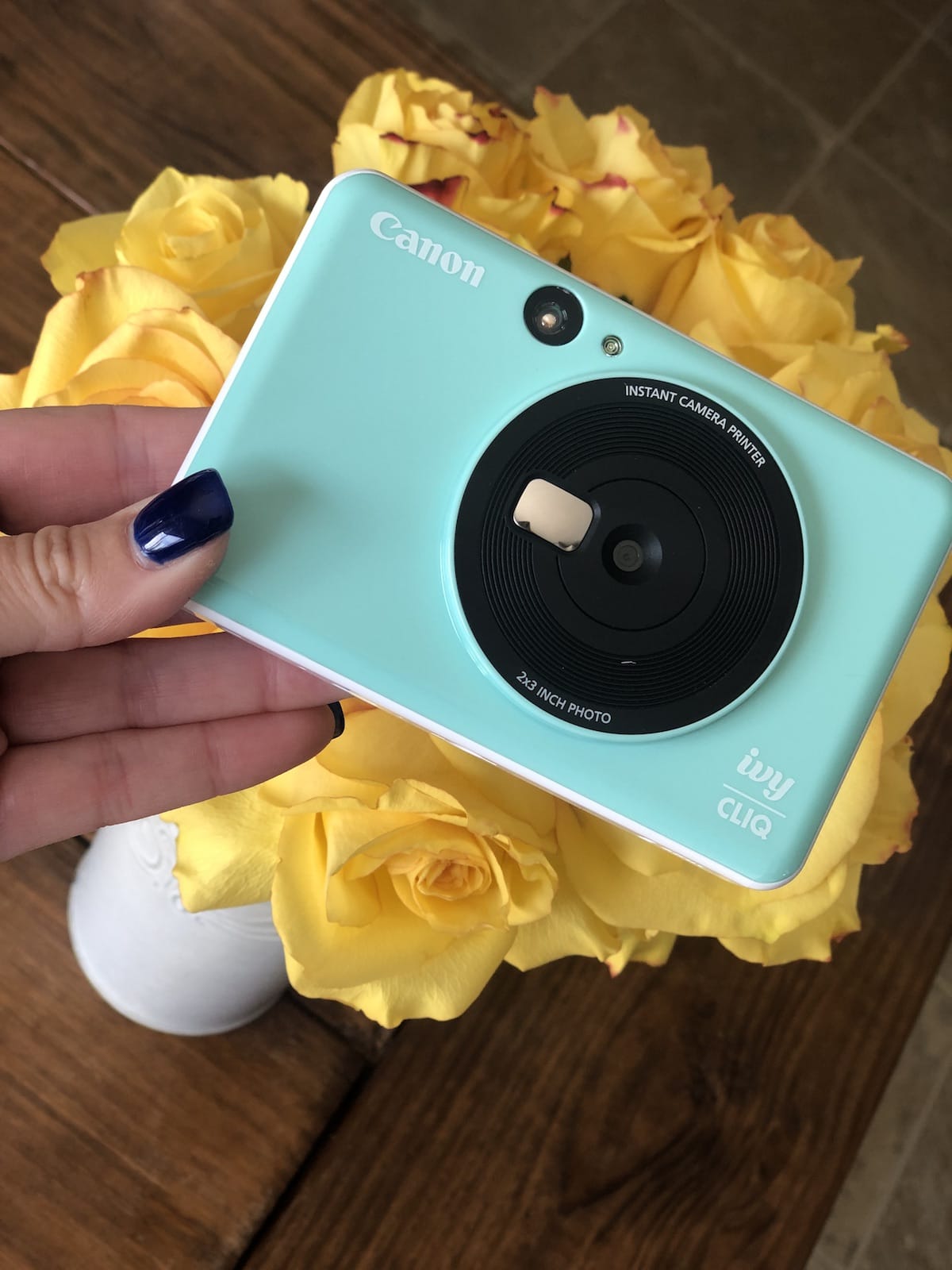 And just in time to capture all of those special summer moments and activities (yes, I do mean baseball and softball).
I'm sure most of you are familiar with Instant Print cameras – as kids, we had Polaroids – and I LOVED them. And though Canon has long been known for DSLR and digital cameras, they are enhancing your digital photography experience with the
IVY CLIQ
&
CLIQ+
Instant Print Cameras.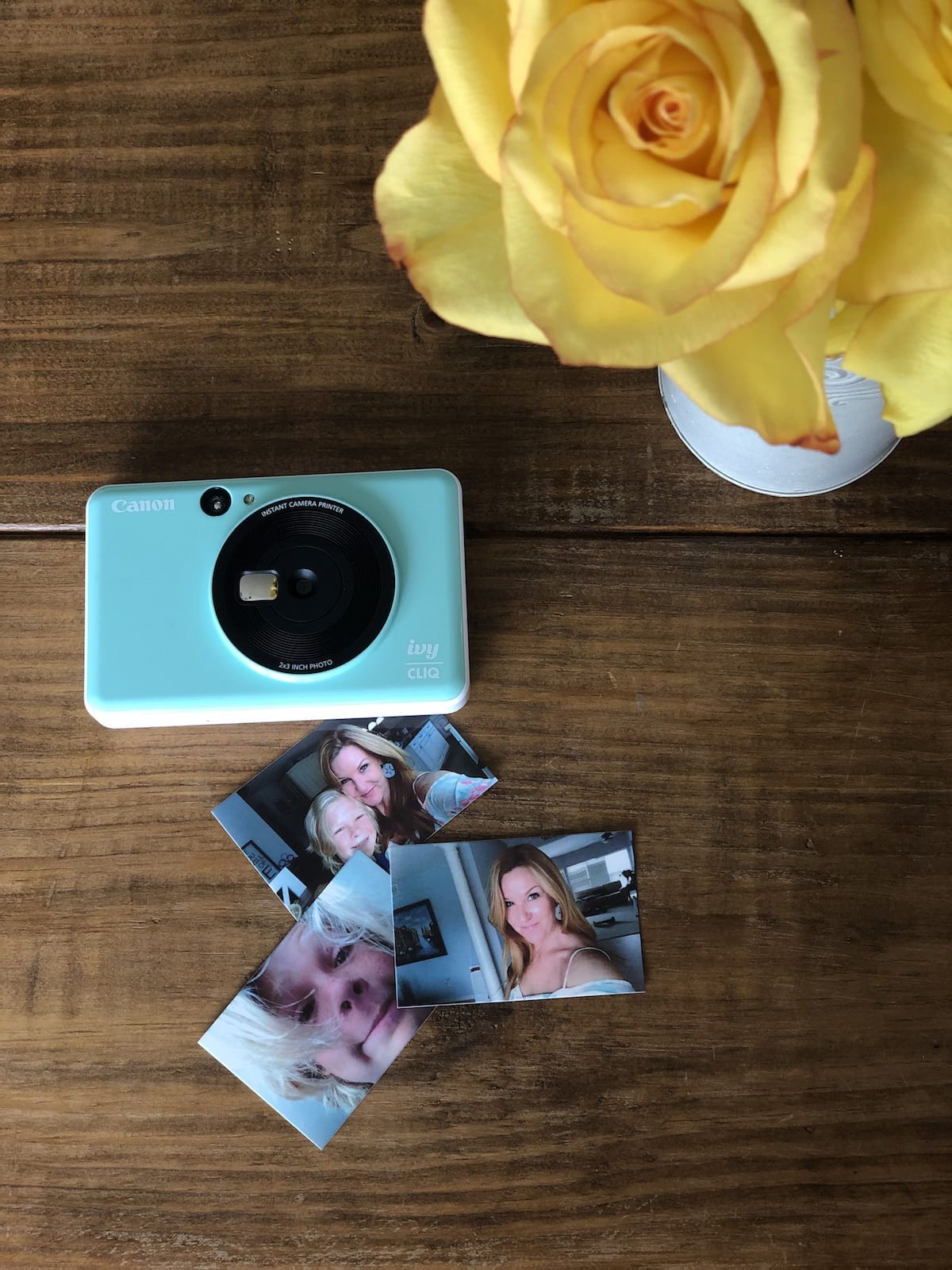 Everything you need to know about the Canon IVY CLIQ & CLIQ+ instant print cameras:
Instant 8.0MP photos
Canon IVY Cliq+ is a small (think pocket sized) and fun instant camera and mini photo printer (all in one) that you can take absolutely anywhere.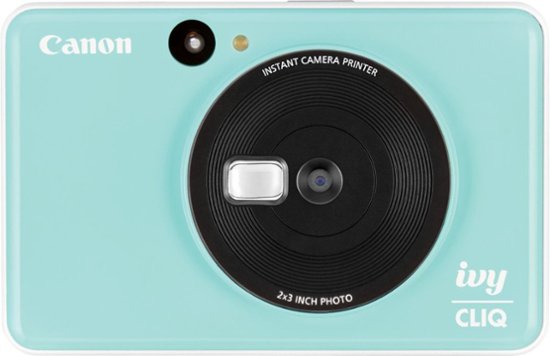 Large circular selfie mirror with LED light
Who doesn't love a great selfie? This camera features a 2″ selfie mirror with an eight-LED ring light for great-looking selfies. (and I mean great! My small dude was obsessed!)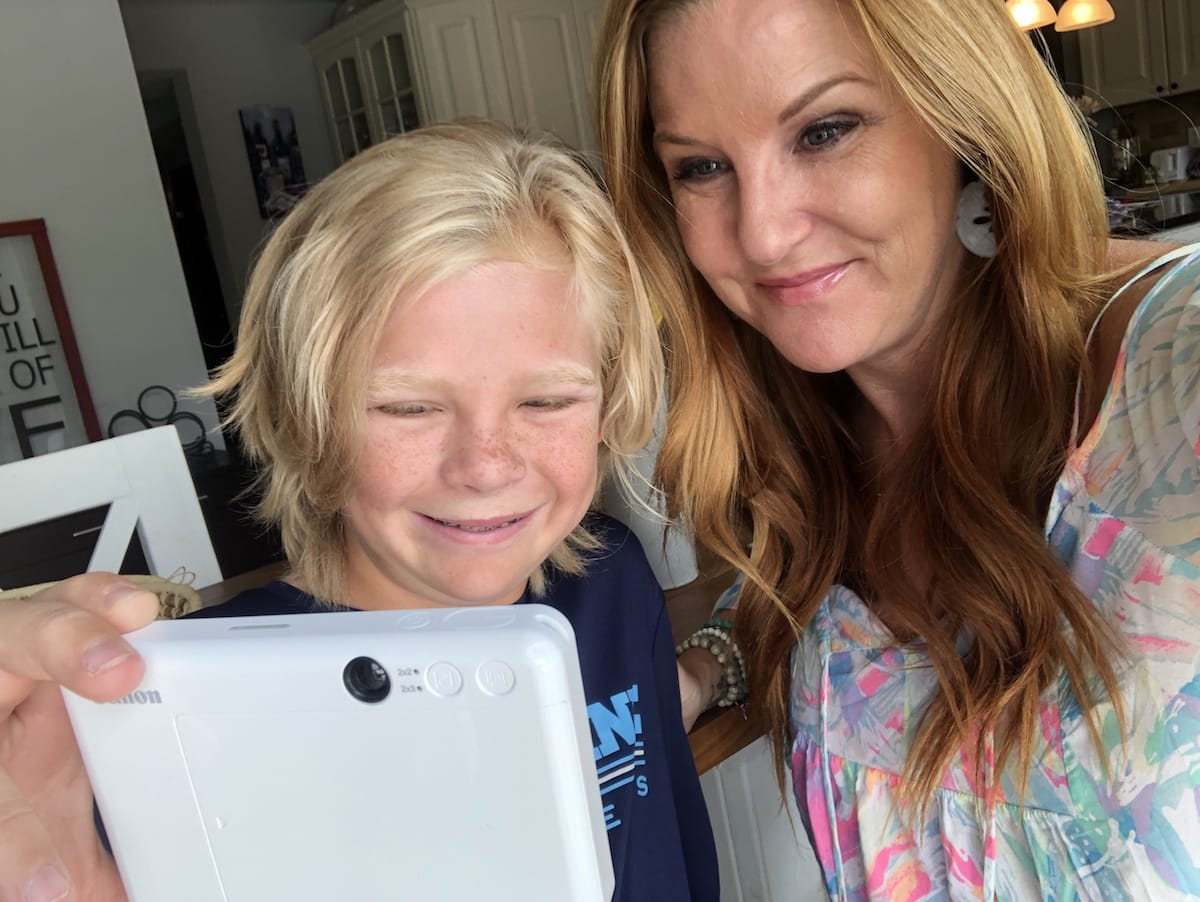 Canon Mini Print app
Not only can you print from the camera itself (photos are 2″ x 3″), but you can also easily connect your smartphone to the app via Bluetooth, take a photo with your smartphone's camera, or choose one of your own photos. There are even fun AR filters, effects, frames, text, and stickers to your 2″ x 3″ photos with a peel-and-stick back.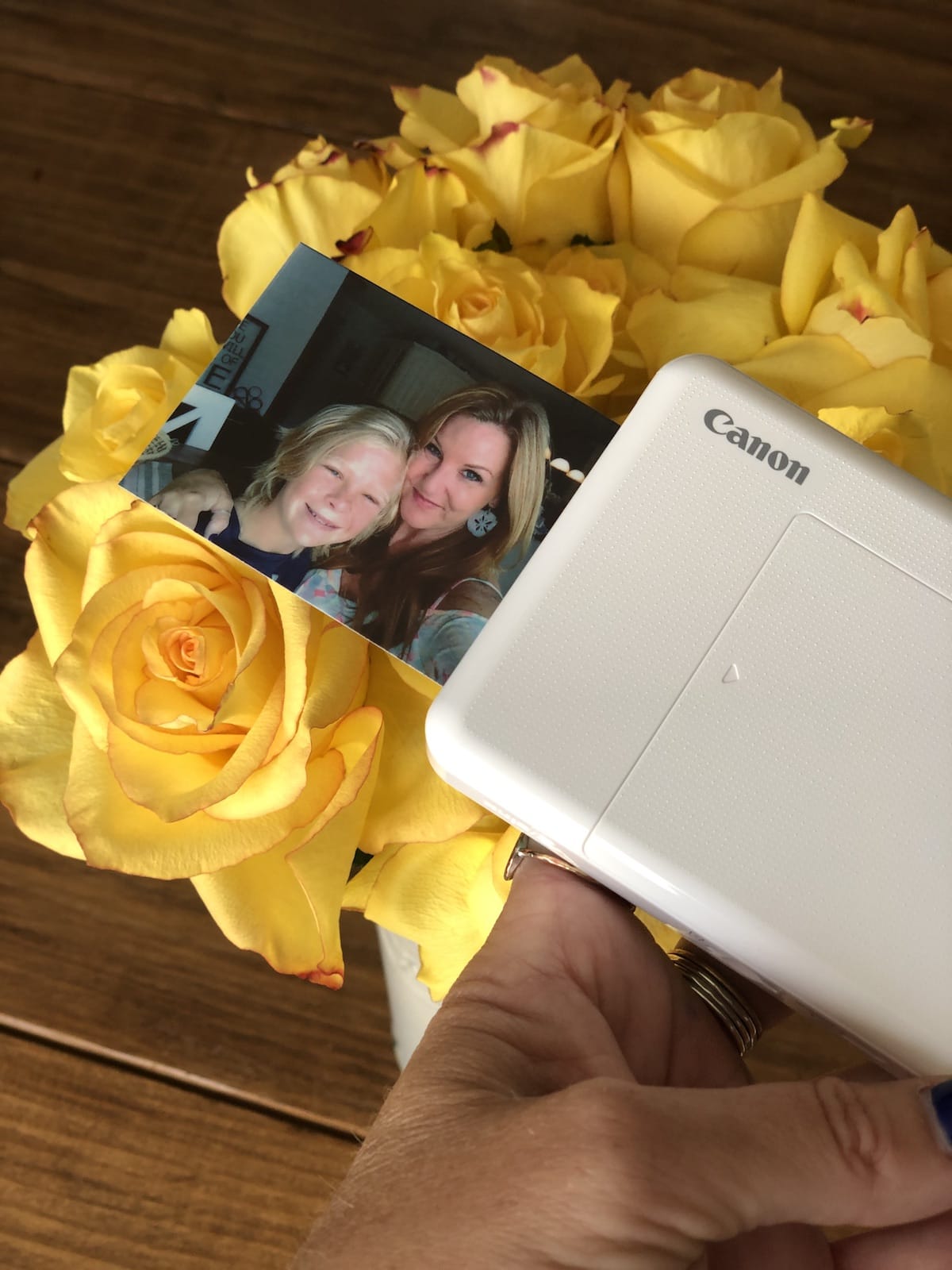 ZINK photo paper
But wait – how do you replace the INK? Read this carefully – ZINK stands for Zero Ink printing technology. Instead of ink, it uses colorful dye-based crystals embedded inside the paper. The ZINK-enabled device uses heat to activate and colorize these crystals. Hallelujah!
MicroSD card slot
Allows you to save your photos to a microSD card (sold separately) for later use.
In a digital world where we are always excited to see photos the moment we take them – we can now have the instant gratification that sees them printed and shared.
Be sure to head to Best Buy to check them out: the Canon
IVY CLIQ
&
CLIQ+
instant print cameras come in fabulous color options including – Seaside Blue, Bumble Bee Yellow, Lady Bug Red, and Mint Green. Which is your favorite?
Disclosure: I'm excited to partner with Best Buy to share my love of photography and this newest instant print camera. As always, all thoughts and opinions are mine and mine alone.