In the past couple of years, bright, bold jewel tones have ruled the design and fashion world, but with Pantone's new release of their 2016 colors of the year, rose quartz and serenity blue, expect softer, muted, and pastel hues to be big. If you're ready to jump on the 2016 color trend now, you'll love my picks in the prettiest shades of pink and blue!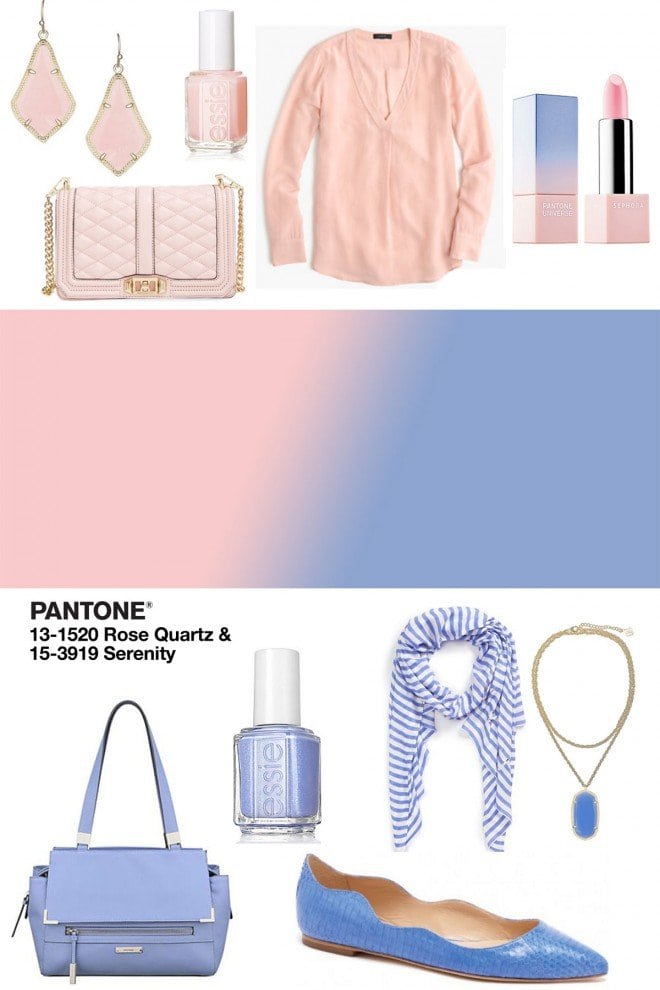 ROSE QUARTZ
Earrings | Nail polish | Handbag | Blouse | Lipstick
SERENITY
Bag | Nail polish | Scarf | Necklace | Flats
Don't feel the need to go all blue and pink with your look. Just sprinkle in a few pieces and you'll be ahead of the trend!
How do you feel about Pantone's choices? Do you love rose quartz and serenity?