Do you still abide by that old "no white after Labor Day" rule? Well, it's time to ditch that outdated mentality and embrace white year-round – yes, even for Fall! The key to pulling off the look is creating the perfect pairing of colors and textures that are seasonably appropriate.
A great way to start is to mix white with neutrals. Earthy tones like tans and browns balance out the brightness of white denim. Heavier knit sweaters add a Fall-like texture.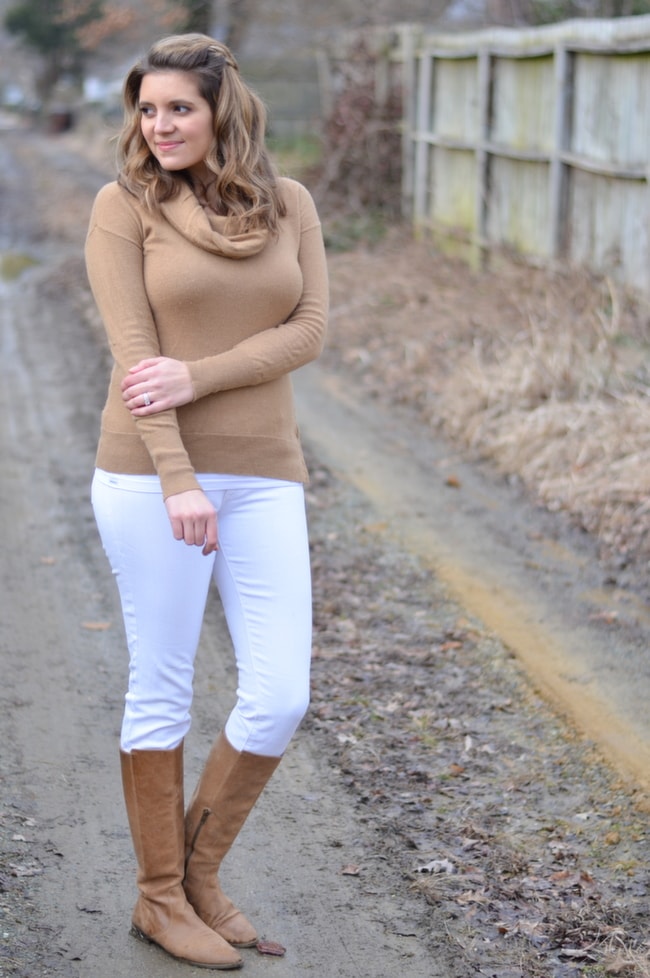 Layering denim is another way to add an autumnal edge to white. Camo prints and army-inspired pieces like cargo jackets also create the perfect contrast.

But wearing white for Fall isn't just limited to denim. Keep your other white pieces (including your jackets!) in your wardrobe. Mixing a white blazer with distressed jeans and Fall-like patterns, like animal print, also feels appropriate for Autumn!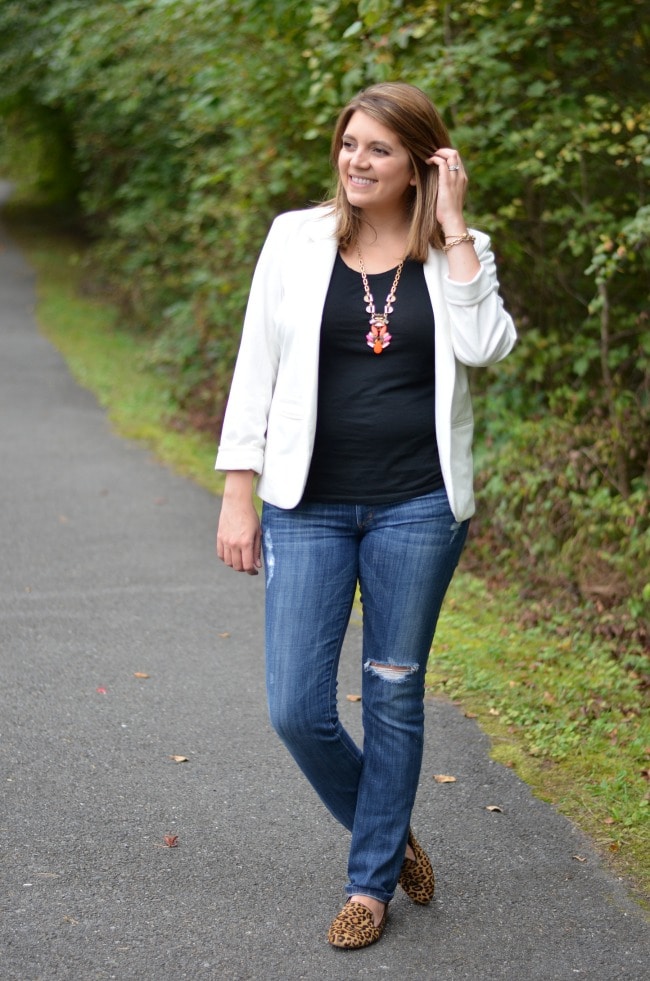 How would you wear white for Fall?