This time of year, I'm ALL ABOUT spending time in the kitchen. If I can get my small people in there with me? Even better. The older they get, the more curious they are about how to cook and bake – and they are most definitely the best taste-testers out there. I'm lucky if I can get through a recipe without the two of them snatching bites and leaving me with 3/4 of a batch to finish out.
But the finished products are always so lovely and so delicious.
I have another recipe you simply need to add to your holiday rotation: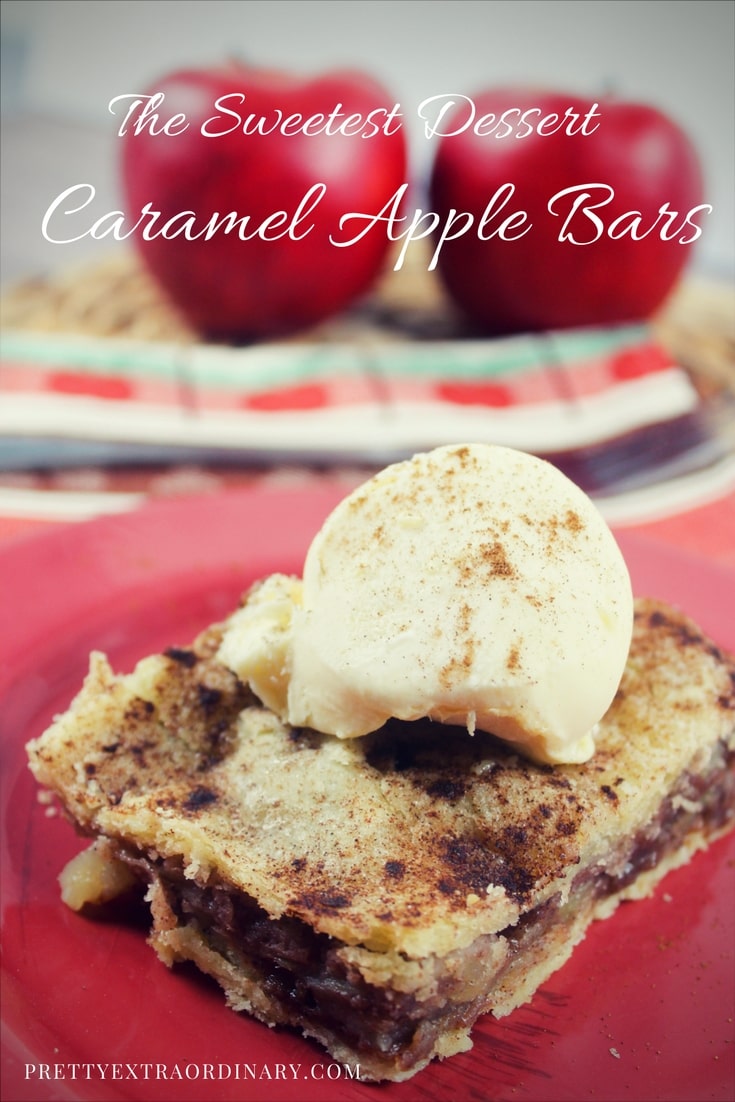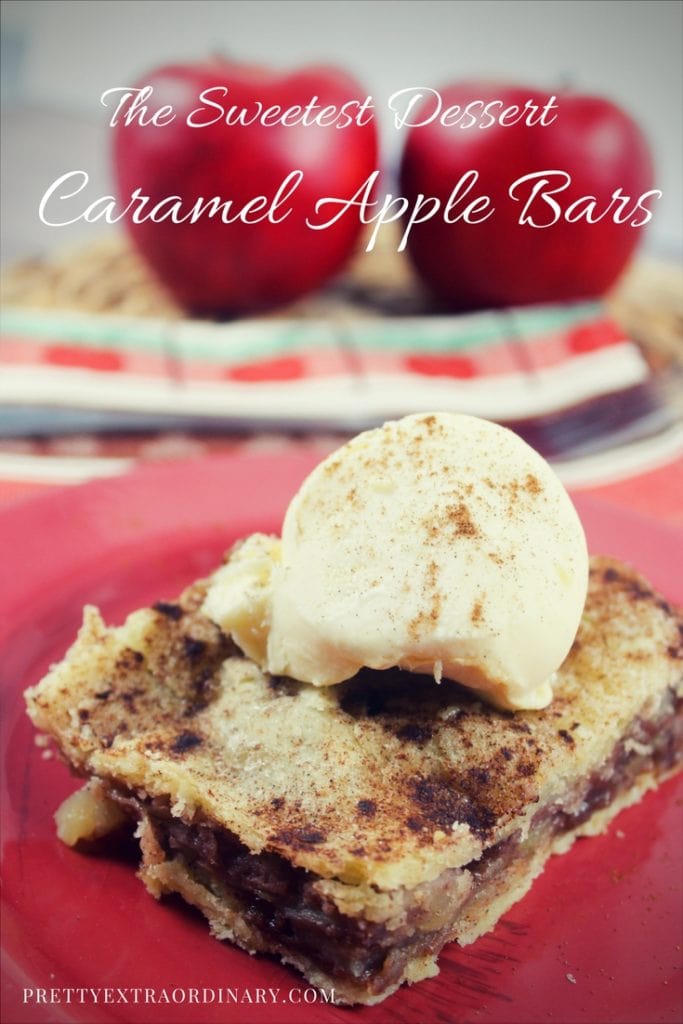 Caramel Apple Bars
Here's how you bring them to life: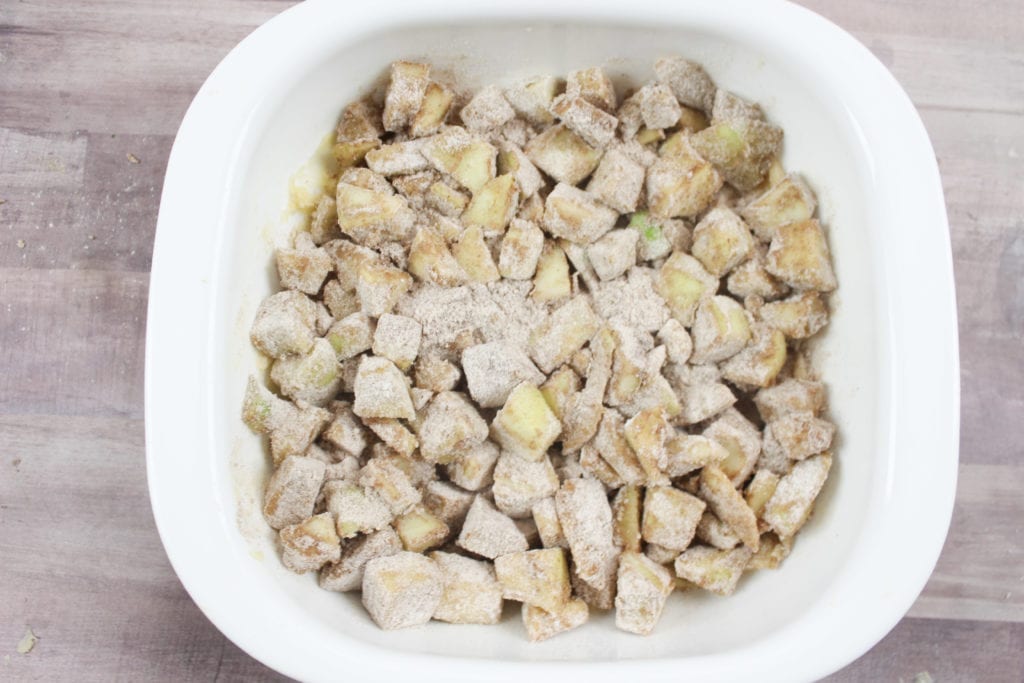 Homemade Crust Ingredients
2 Cups of flour
12 Tablespoons of unsalted butter, cubed
1/4 cup of milk
1 egg
Filling Ingredients
5 cups of apples, cored, peeled and diced
1 teaspoon of vanillas
1/2 cup of flour
1/2 cup of sugar
1/2 cup of  of brown sugar
1 1/2 teaspoon of cinnamon
1/4 teaspoon of nutmeg
Pie Crust Directions
Mix together flour and butter for 2 minutes with a hand mixer. It will be like crumbs. Add in the milk and egg and mix for an additional 2 minutes.
Filling Directions
Place diced apples in a large mixing bowl. Add in the vanilla, flour, brown sugar, white sugar, cinnamon and nutmeg. Toss until the apples are completely coated.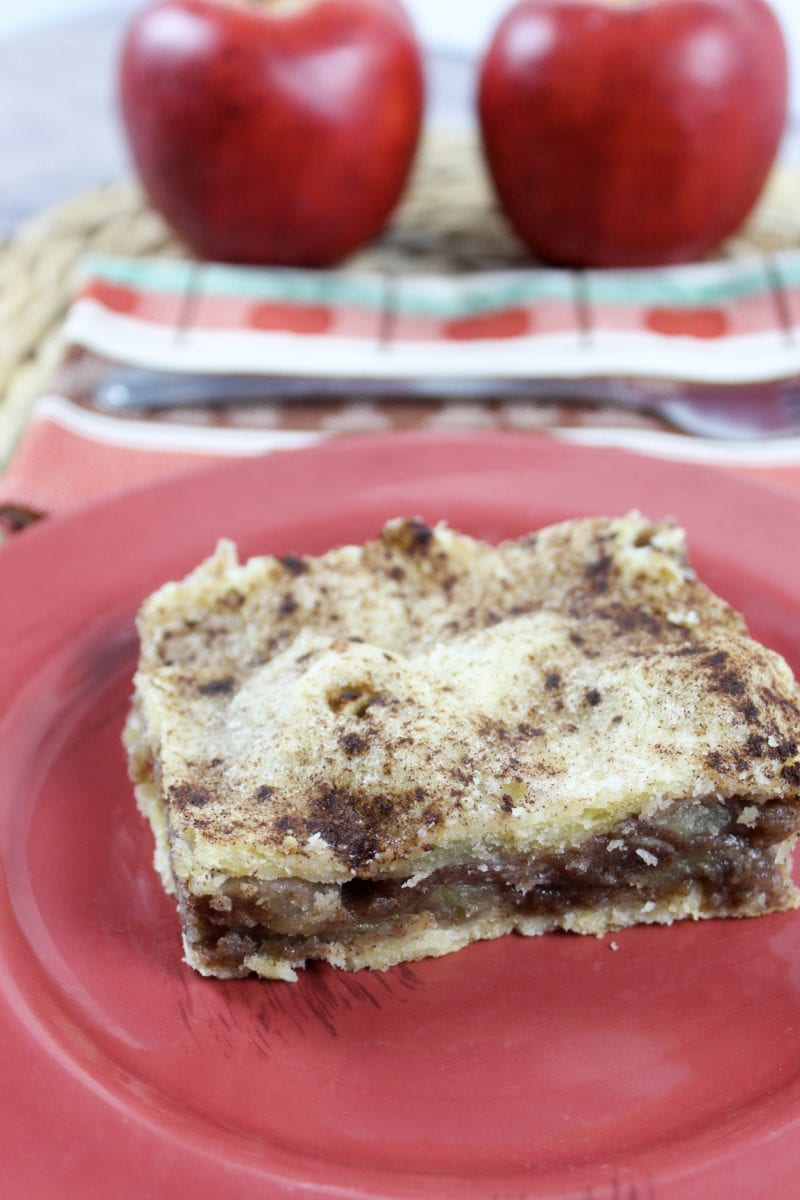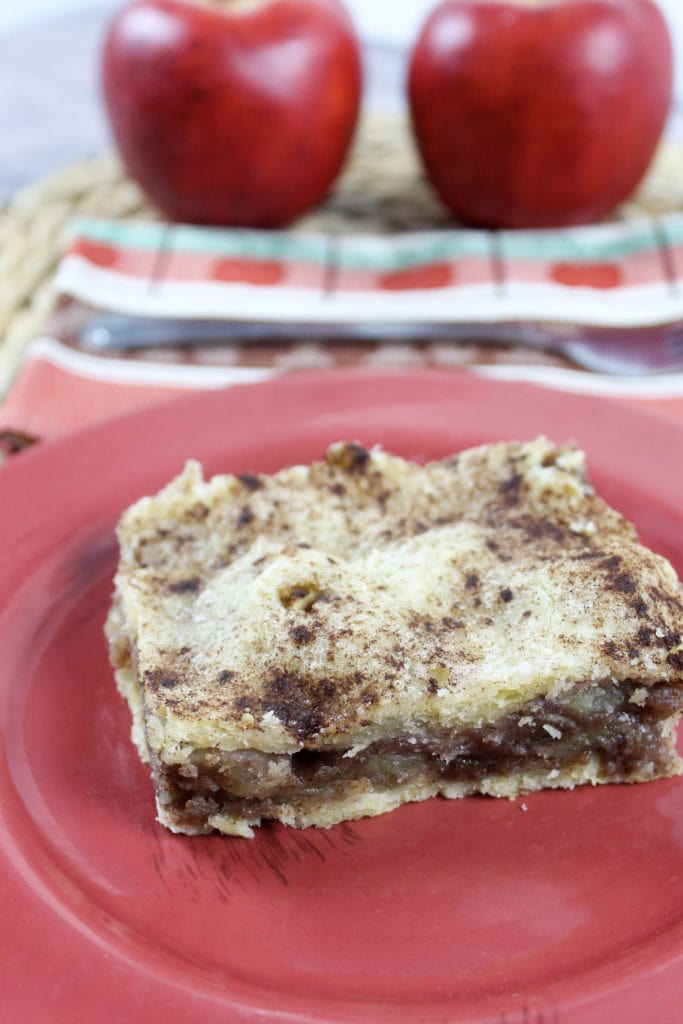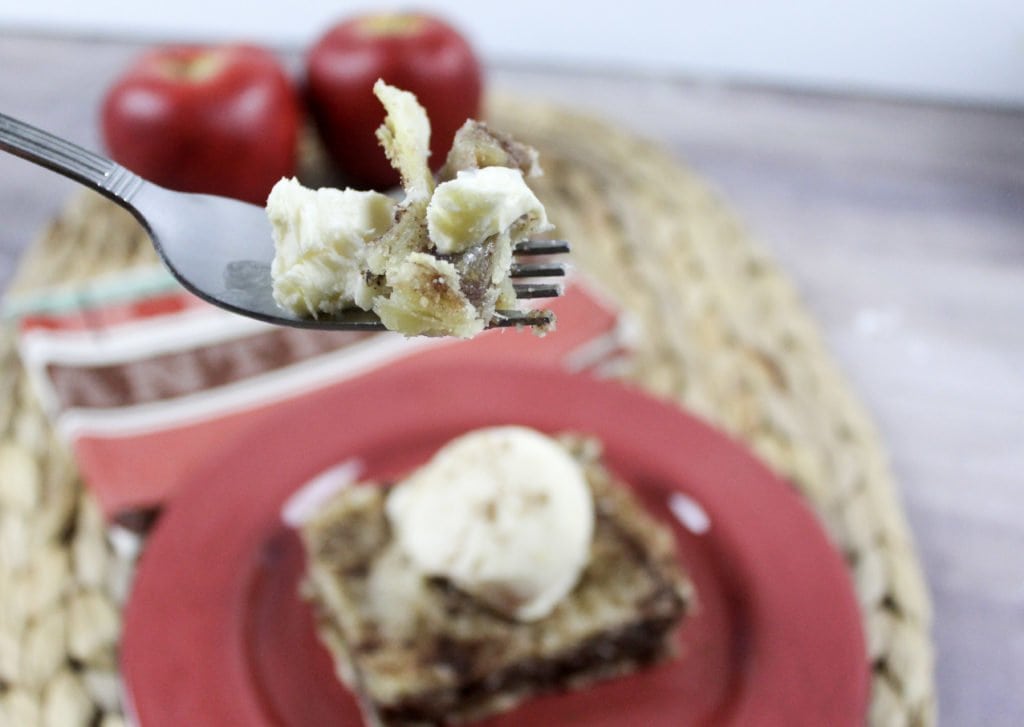 Directions
Grease a 13×9 baking pan and set aside.
Lay down a sheet of wax paper and place the dough on top of it. Divide it into two equal portions. Place one portion aside and use a rolling pin to flatten one portion. Place the dough into the greased pan with some of the dough hanging over the sides.
Add the filling on top of the dough in the pan spreading it evenly.
Roll the second portion of the dough out flat and place on top of the apples. Tuck the sides of the dough into the baking dish, making a seal.
Top with cinnamon. Bake at 350 degrees for 60 minutes.
Serve with ice cream!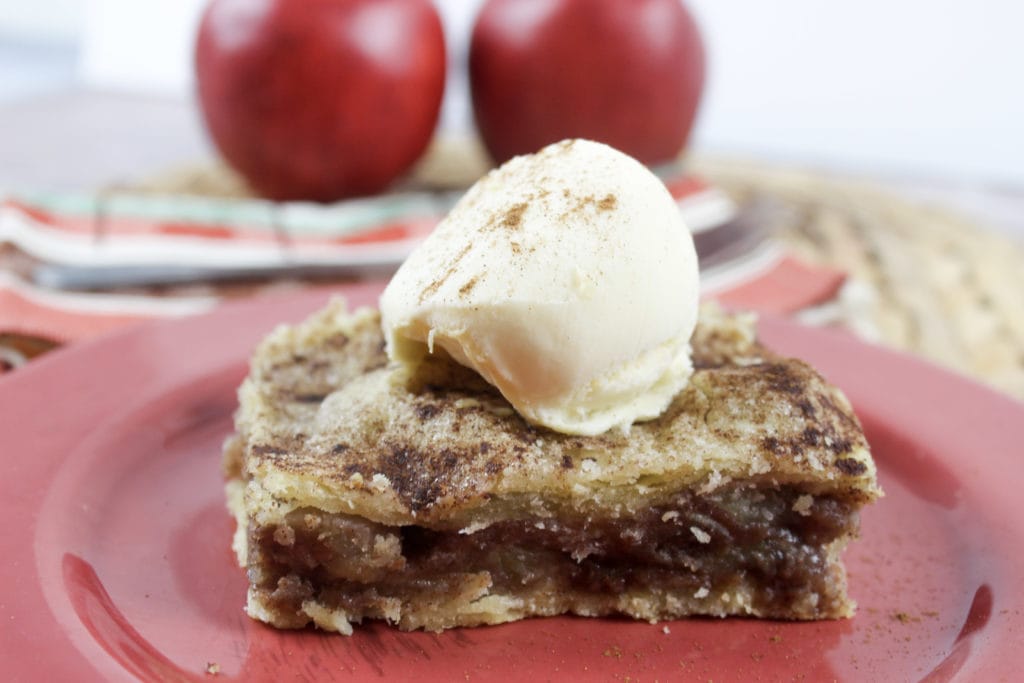 ​And then come on back here to tell me what you think (and how long it lasted in your home!)