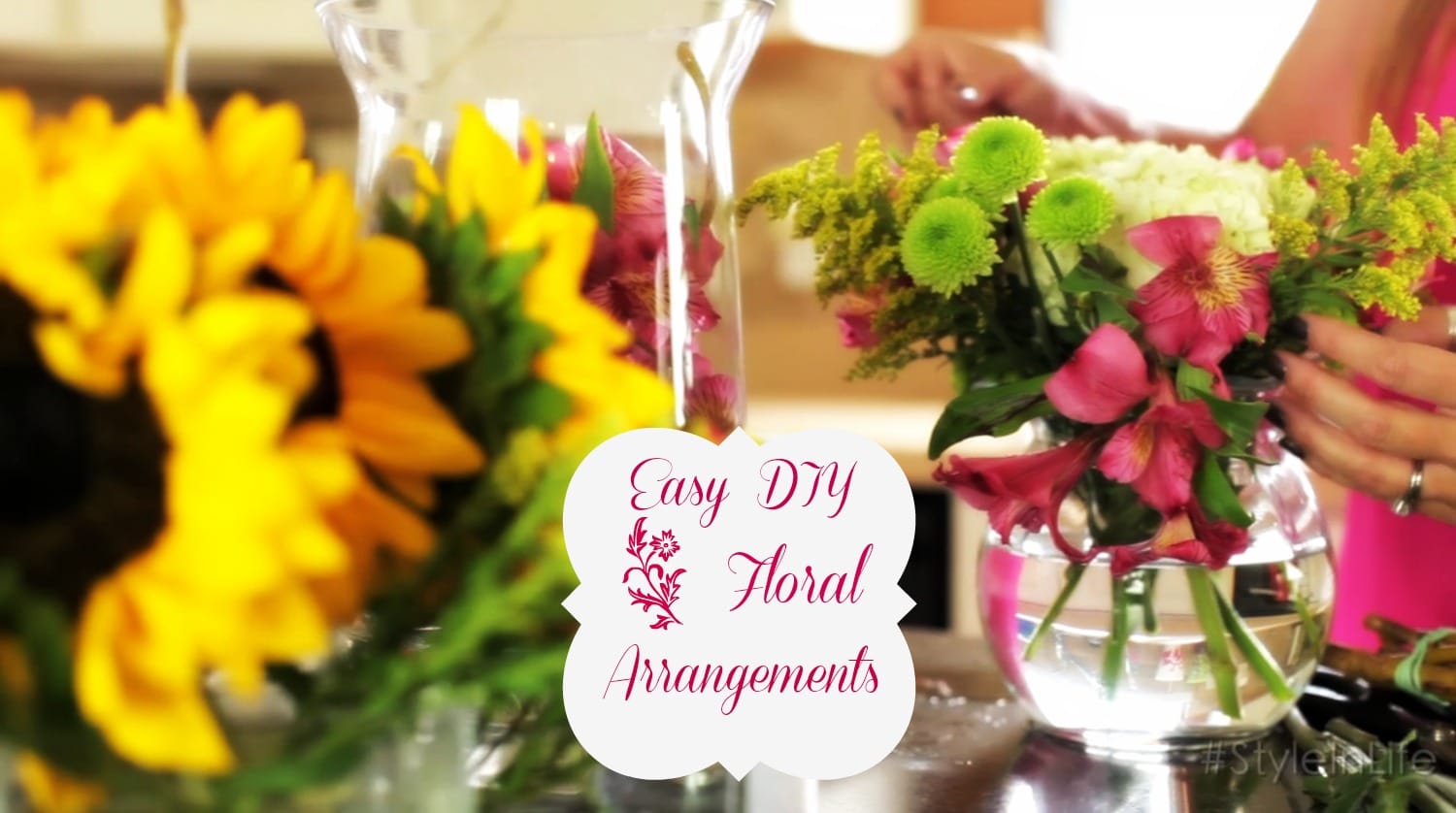 If I could, I would decorate my home with fresh flowers every single day, though I do realize that isn't exactly practical. I've never been one to have a green thumb (as I've explained), so lovely floral gardens do not surround my home. I do however occasionally love to choose a few select rooms and add a little extra love every now and then.
A million years ago when I was planning weddings, the head designer was a florist, so I watched her religiously.  I've always been fascinated by the talent of floral designers – they always seem to know just what needs to go where, how much texture to add and which colors blend seamlessly.  I am a work in progress when it comes to this kind of project, but I love to experiment. I adore having fresh flowers as decorations in my home. I love to keep it simple. I don't like to spend a lot of money. And I love to share what I learn.
3 DIY Easy Floral Arrangements for your Home
Are there colors or flowers you love to arrange or have in your home?  My preference change with the season. It is definitely easier to work with tulips and hydrangeas in the Spring. (also less expensive!)
I'd love to know what you think.