Sometimes breakfast calls for slowing down, savoring the moment, the flavors, the company.
This meal is just the thing for one of those mornings. It is perfect when you aren't rushing out the door, when you have time to sit and enjoy the warmth of the meal and the combination of the textures this dish brings. It doesn't take long to prepare, but the time you can enjoy sitting around the table – especially on a chilly morning, is worth any time you put in to it.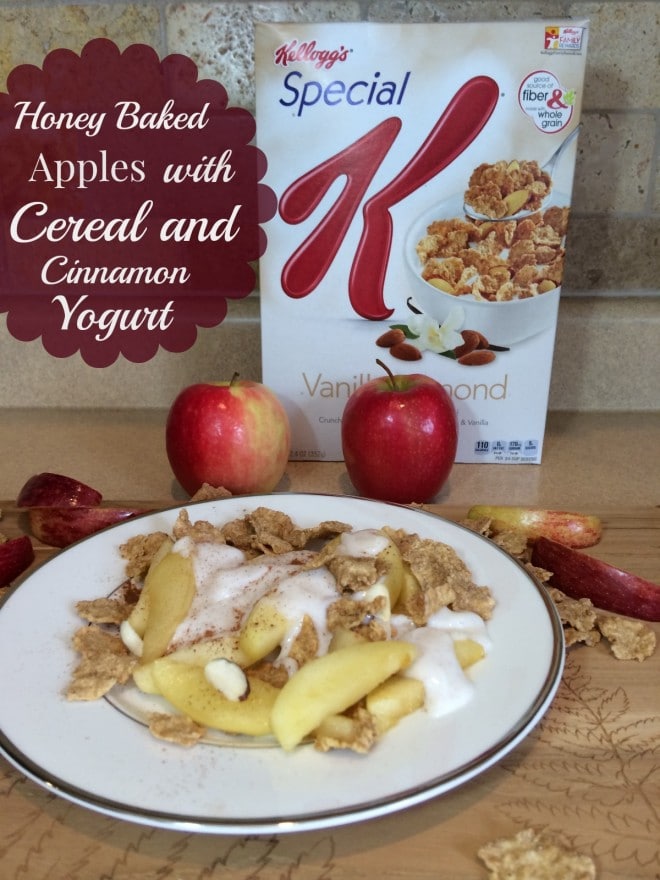 I love to whip this up over the holidays – when family is visiting. It is light enough that it won't spoil a big meal later in the day, but savory enough that your guests (and even the people who live with you all year long) will feel loved and spoiled.
What You'll Need
3 apples, peeled and sliced
2 Tablespoons Honey
2 Tablespoons Pure Maple Syrup
1 Tablespoon Butter, melted
½ Cup Vanilla Yogurt
¼ Teaspoon Ground Cinnamon
½ Cup Kellogg's Vanilla Almond Special K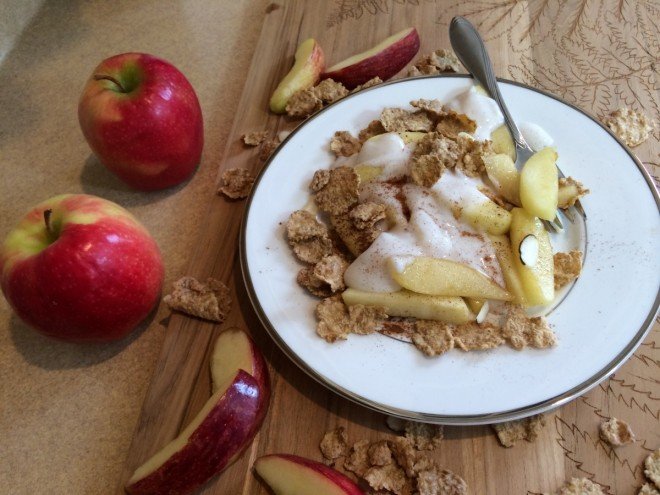 Directions:
Cut and slice apples.
Place them in a bowl with honey, maple syrup, and melted butter.
Stir until coated.
Place apples in a pan and bake for 15 minutes at 400 degrees until soft.
Stir together vanilla yogurt and cinnamon.
When apples are done baking, place them in a bowl, spoon yogurt mixture on top and sprinkle with Vanilla Almond Special K and a dash of extra cinnamon.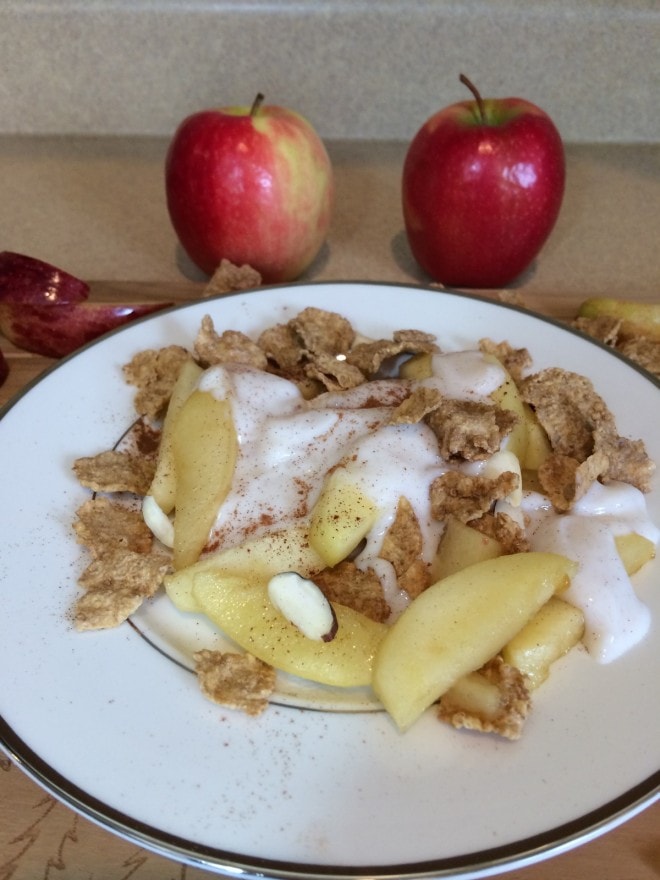 Now….you tell me…how easy was that?
If you have left overs? Both the baked apples and the yogurt will keep in the fridge and can be used for snacks the next day. You have the option to warm them both again or keep them cool. I've found that my family enjoys them both ways.
 Disclosure: I am proud to have a long-standing partnership with Kellogg's and love finding new ways to incorporate cereal in to our meals – breakfast and otherwise. As always, all thoughts and opinions shared on this site are mine and mine alone.