There was a bit of a shift in my earth's atmosphere this year.
I lost my grandmother in late February…shortly after she turned 104. She was a magical human being – wise and witty, kind and fearless, healthy until the end….minus what Alzheimer's had robbed from her over the past few years.
I carry her in my heart and in my home. She won't be physically present for the holidays this year, but she will be fully represented.
You see…to me, the holidays – and Thanksgiving in particular – are anchored by family as well as the memories and moments we create.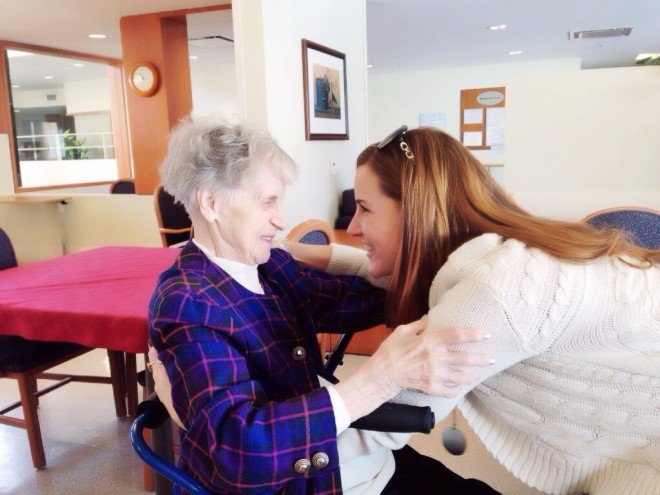 My grandmother lived with us for a month every Christmas and it is a joy to me to know, in a way, she will be seated at our table during our celebrations.
This is the first of my recommendations for creating a memorable Thanksgiving experience: decorate your table and home with items that evoke a memory, make you smile or allow you to pass on traditions to the youngest members of your family. My Grams was quite formal and expected we would set and decorate a proper table and all dress up for our meals together. She was proper, but always quick with a one-liner.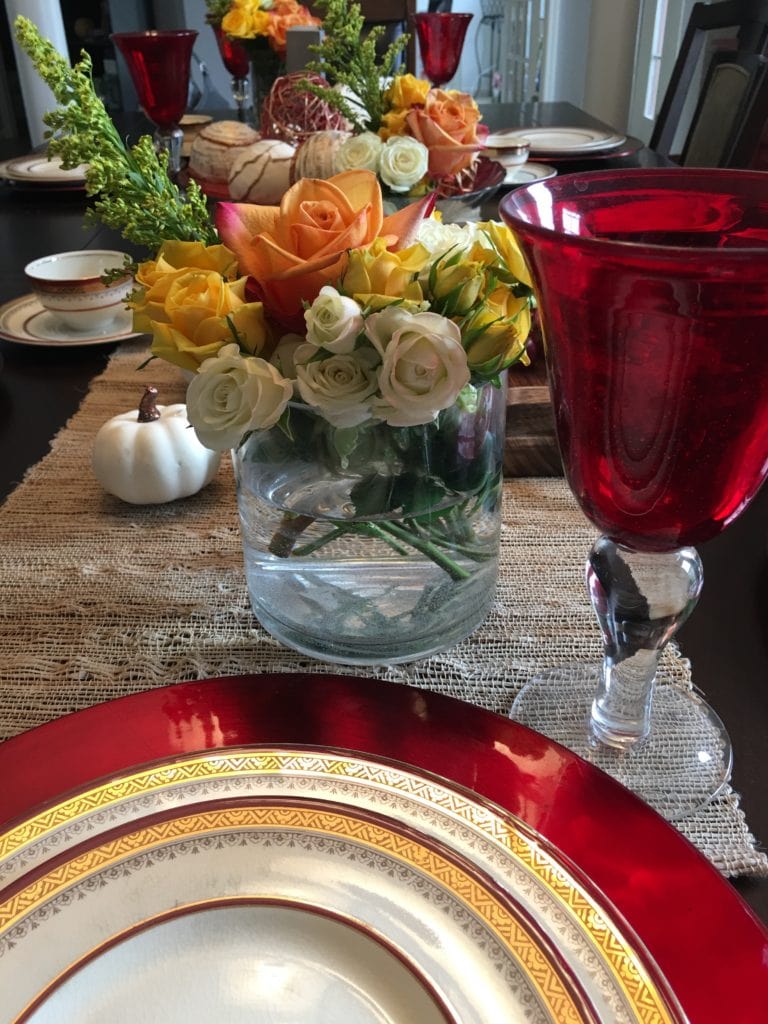 One of my grandmother's final gifts to me was the china she was given for her wedding….it is a rare pattern – celebrating the coronation of King Edward VIII in May 1937 – a coronation that actually never happened. I have a nearly full set and take great pleasure in setting it out each year – especially this year. It gives me the chance to share some of my love for her (and stories about her) with my small people.
But what about new memories? New traditions?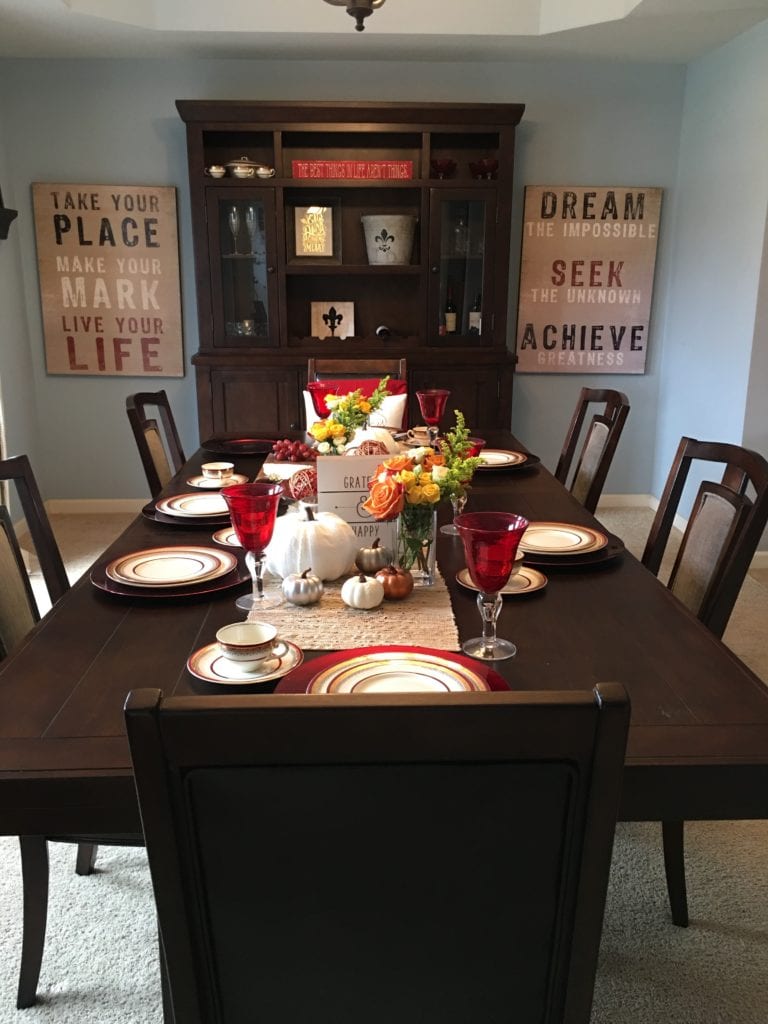 I love those too. Part of what makes Thanksgiving so beautiful is knowing I'm providing the latticework for memories my children will eventually share with their own families.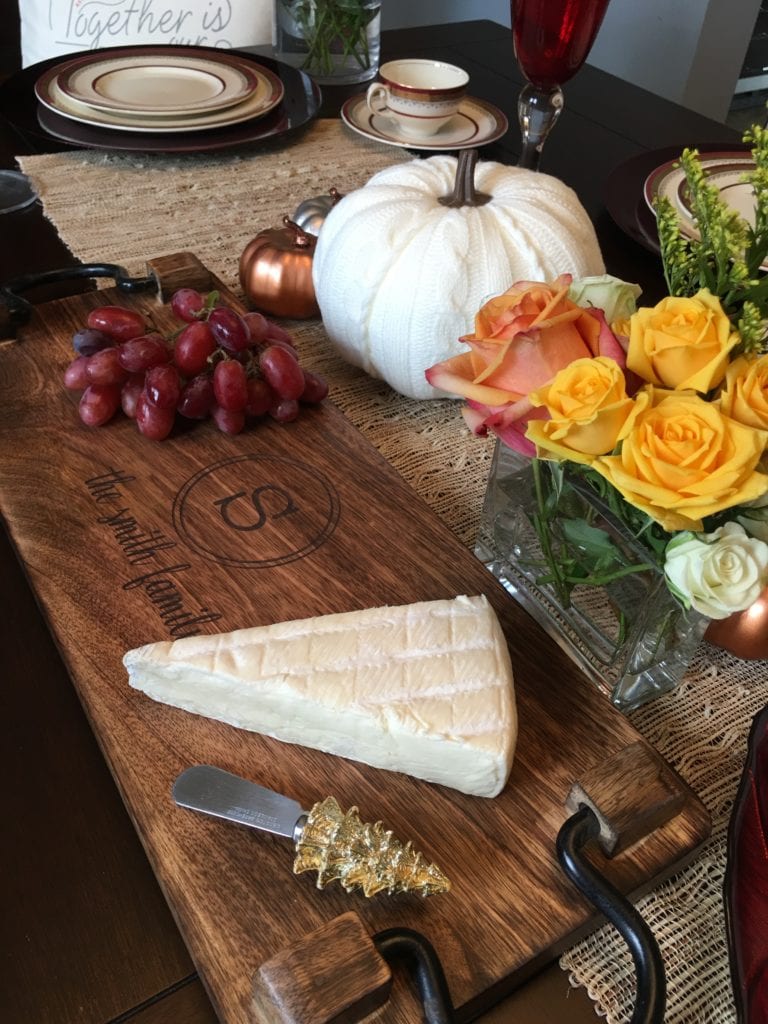 I sprinkle our dinner table with personalized items that celebrate not only our family, but our focus for the holidays – gratitude – and our Smith traditions….like cooking our favorite dishes together, dressing up for meals and finding ways to give back.
This sign – a Sweet Space Decor box  from Thirty One Gifts says Grateful & Happy – a reminder for all of us to take stock of what matters. This box can be personalized for your family as well – either with a saying (like mine), a family name or monogram. Despite the people who cannot be at our table, we are happy to be together and grateful for the many gifts that surround us.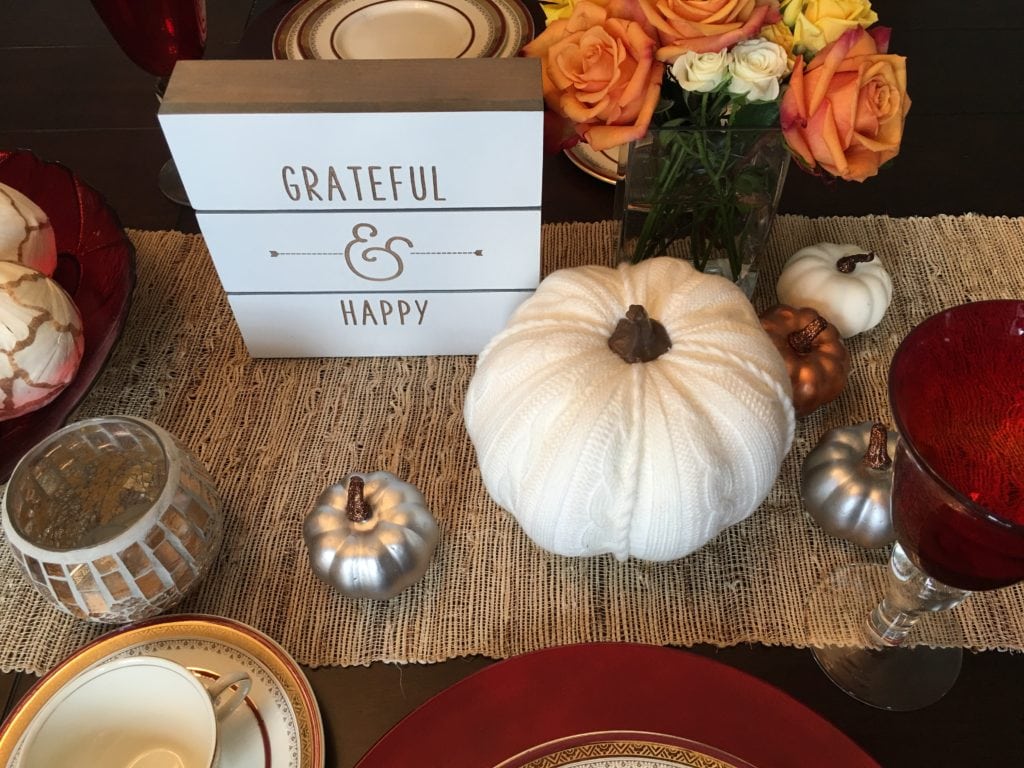 The 
Close to Home personalized tray
– with Smith lovingly carved in the center is a favorite as well. It celebrates our togetherness and the gift of having us all present in one place to focus on gratitude and create the moments we will long remember. It is food safe (as you can see), but it can also be used as a centerpiece for any dinner table.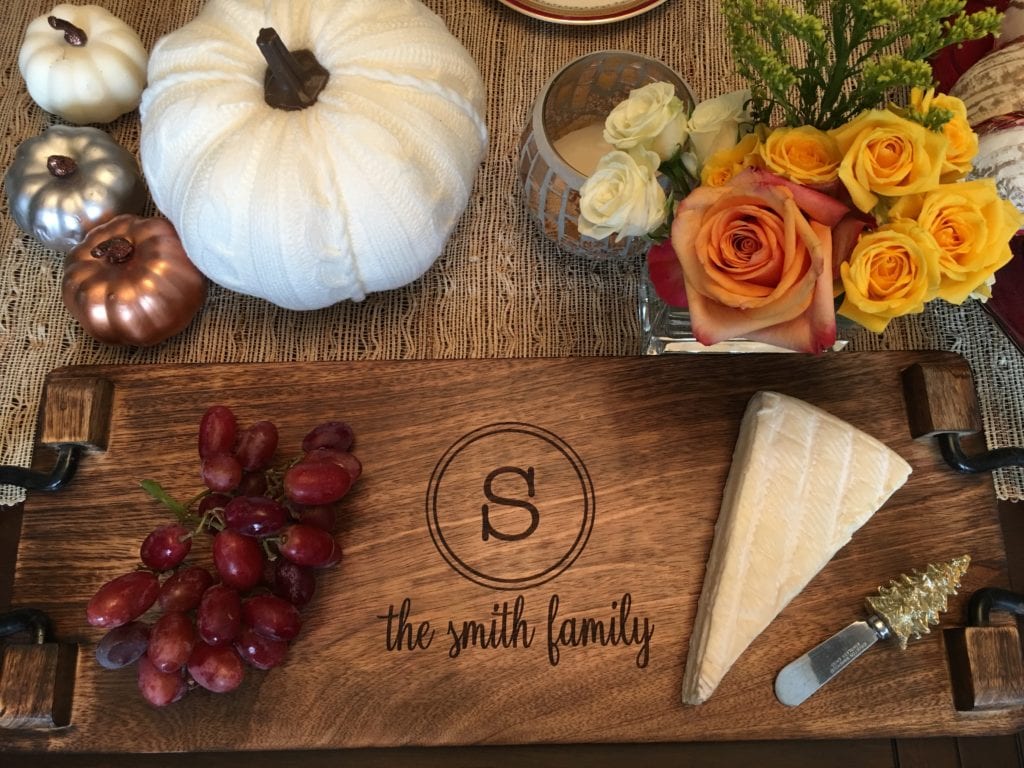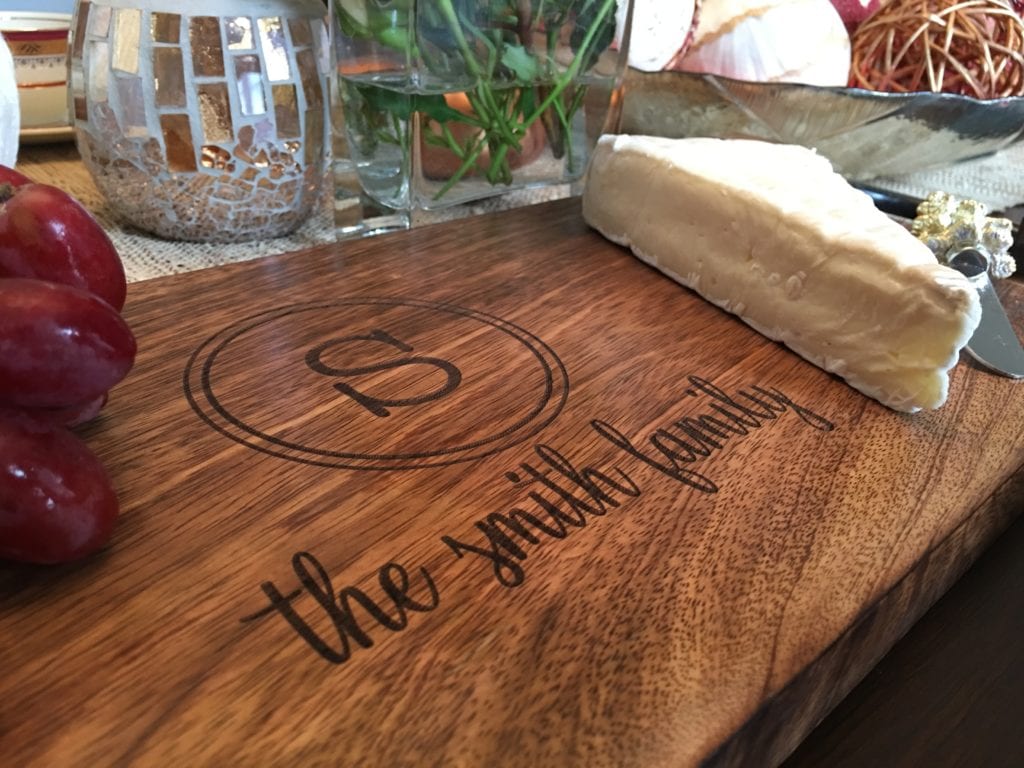 I keep this
Canvas Statement Pillow
close by as a reminder that being together, laughing, cooking, and creating memories is what matters. THIS is what I want my small people to remember – that togetherness, honoring and celebrating each other is just how we should enjoy this time of year.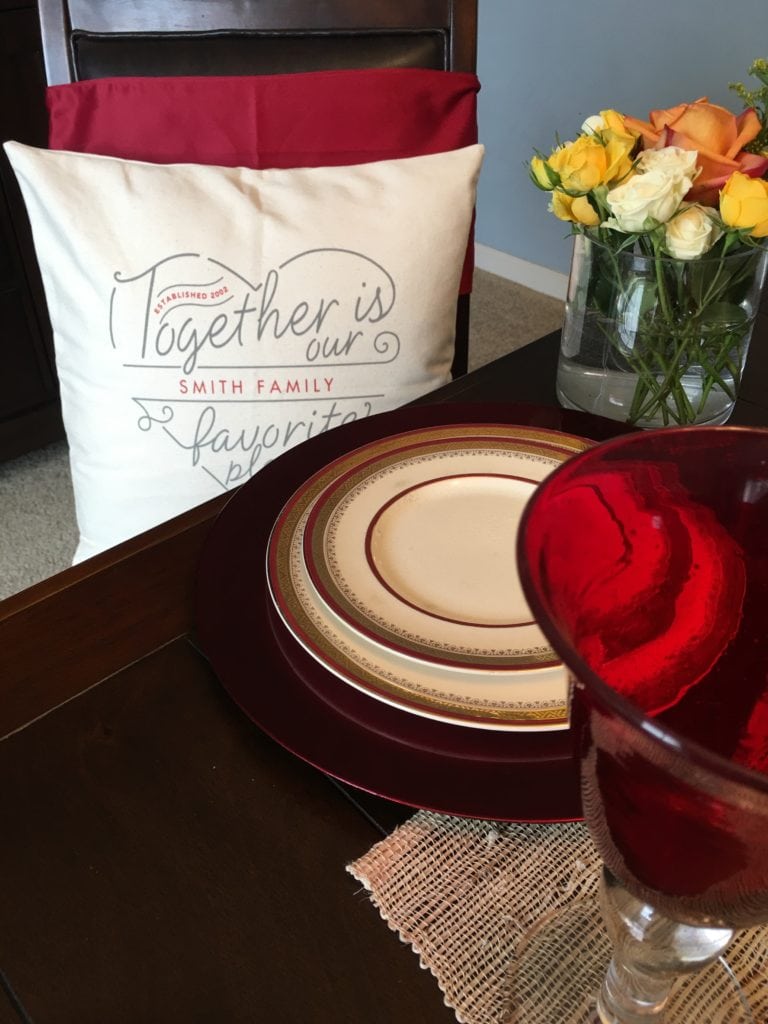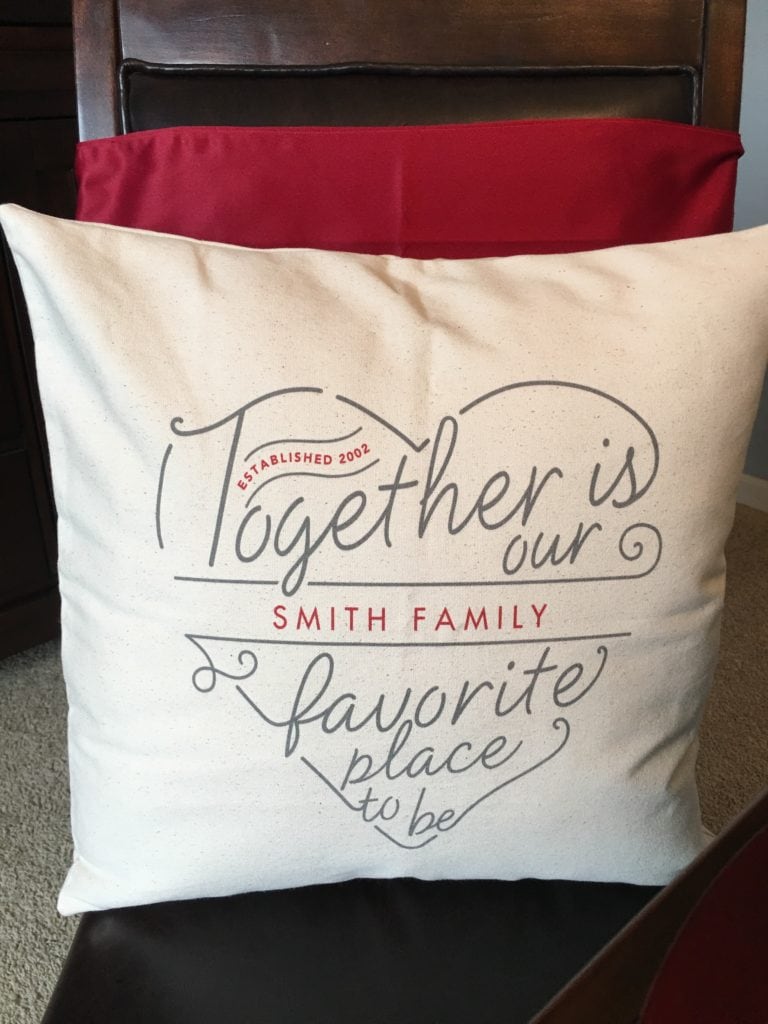 The magic of 31 Gifts is that I can not only spoil myself (as you can see), but I can
decorate with home, family and memories
in mind and so many of their items make the perfect gifts to celebrate what is beautiful in friends and family.
Feel free to connect with them on Facebook, Twitter, or simply stop by their site for decorating and personalization inspiration. It is easy for me to love and support a company that was founded with the intention of empowering and supporting other women.
P.S. Don't forget to take a look at all of the goodness they have dedicated to the upcoming holidays….and keep in mind the last day to order for holiday delivery is December 11th.
Disclosure: I'm happy to have partnered with Thirty One Gifts to talk with you about the beauty of creating a memorable Thanksgiving experience.