Sometimes dreams do come true.
If you know anything about me at all, you know I love to use video as a way to tell stories.  You might even know that I used to be a TV reporter and anchor.  If you know that, you might also know that I don't do traditional news anymore because I don't have the stomach for 'hard news'.
I'm more of a 'good news' kind of girl.  I want to hear your happy story.  I want to know how you are making a difference, creating change, enjoying life and living.  I want to be smiling and laughing as I tell stories. Or?  If I'm crying… it is because I believe there is CHANGE coming.
I dream of having my own TV show.  I dream of interviewing people and telling stories every day.
I dream of 'giving good' and raising small people who are learning by example.
And?  I dream of the Red Carpet.
Next Sunday, a beautiful combination of those dreams will come true.
I will be on the Red Carpet at the Academy of Country Music Awards, representing the Lifting Lives Moment of the ACMs which is dedicated to Con Agra Food's newest campaign for Child Hunger Ends Here: Here's Hope.  The song, "Here's Hope" will be performed during this portion of the ACMs.
The song is gorgeous. It was co-written by New Artist of the Year Nominee, Hunter Hayes.  (who, at the moment, has a date with me for an interview) For now, I'm going to let it be a surprise just WHO will be performing the song during the Awards.  You will have to watch to see.  And I will move my happy self from the Red Carpet to Backstage to keep you updated on the action via video, Twitter and Facebook.
You may or may not know, this is the fourth time I'm proud to be partnering with Con Agra Foods and Child Hunger Ends Here to fight what I consider to be an epidemic.
16 million children right here in the U.S. are hungry.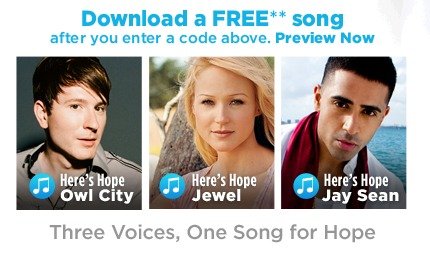 Here's Hope will help to feed those children.  I know it in my heart.  As part of the campaign, three versions of the song have been recorded by amazing artists:  Jewel, Owl City and Jay Sean.  The songs can be downloaded for free at ChildHungerEndsHere.com in conjunction with participating Con Agra Food brands.  When you purchase one of the foods, you will simply head to the site, enter a code from the item and download your favorite version (I LOVE THEM ALL).
When you enter that code – ONE MEAL IS DONATED TO A CHILD IN NEED.
Easy-peasy.
Now, you don't need to wait until the Academy of Country Music Awards next weekend to participate (kids need food now), BUT this will be your first opportunity to hear Here's Hope performed LIVE.
And I'm honored I will be there as a correspondent for the entire event.
Now… switching gears a touch – I DO need your help.
I've never dressed for the Red Carpet before and I need a dress.  Will you help me choose?  I've narrowed the options from my good friends at Rent The Runway.  If you haven't been to visit them, you must.  Instead of BUYING an expensive dress – you rent one for about 10% of the price.  One of my best friends from college turned me on to them. (Let me know if you want an invite – when I send you one, it gets you a $20 credit).
Ok – so…. here are my options – I'm going to order on Monday.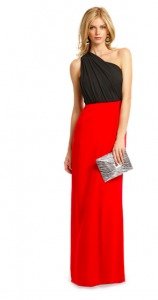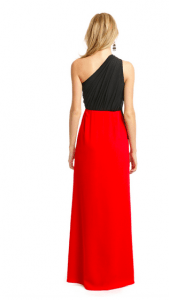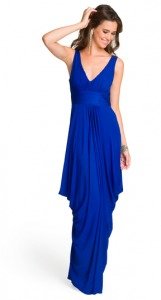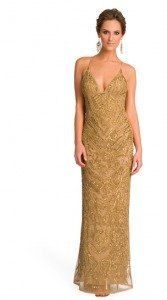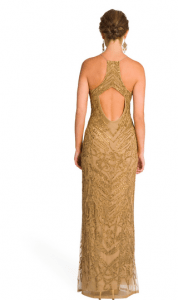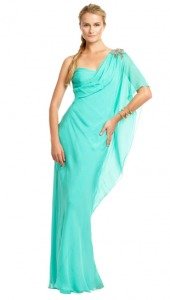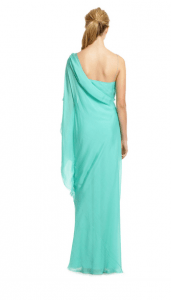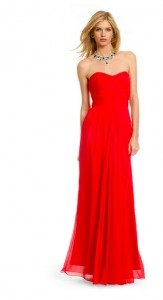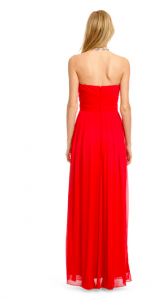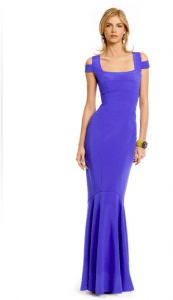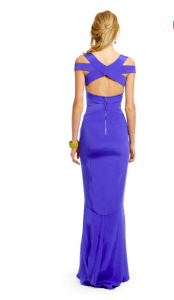 Sooooo… what do you think.  Your favorite is….??
Disclosure:  I have a professional realtionship with Con Agra Foods and Child Hunger Ends Here, though that relationship does not dictate my thoughts or opinions.  I will always be passionate about the epidemic of Child Hunger. And? I will always be a lover of the Red Carpet and Country Music.