The first time I birthed a baby, it was 2003. Can we take a quick moment to catalog the changes in how the world operates since then? 
In 2003, there was no Pinterest, I had never heard of blogging, and there was no Facebook. I wasn't yet on MySpace, and I rarely, if ever, shopped online. I checked email every few days, and on occasion I'd search the web for highly educational and informative articles on the internet, like why Angelina Jolie and Billy Bob Thornton divorced, and whether this would, indeed, be the final season of FRIENDS.
I still used film in my camera, and I had a phone that flipped open, which I rarely remembered to keep charged. I also thought texting was the dumbest thing I'd ever heard of. The iPad was still a glimmer in Steve Job's eye, I did all my work on a desk top computer – I had no clue how to use Wi-Fi, and I saved all my files on disks.
In short – the first time I had a baby, we were still living in the dark ages. I don't even know how we survived…
It is now 2014, and I am expecting my fourth baby this fall. Can I just tell you how much more fun it is this time around? The planning, the documenting, the surprises and ideas that abound are enough to make a mom giddy.
And perhaps my favorite development of all has been the vast improvement in maternity style. In 2003, maternity clothes looked a lot like glorified nursing scrubs, with wide, flowing shirts, and tops that criss-crossed awkwardly in areas most pregnant women would prefer to keep hidden.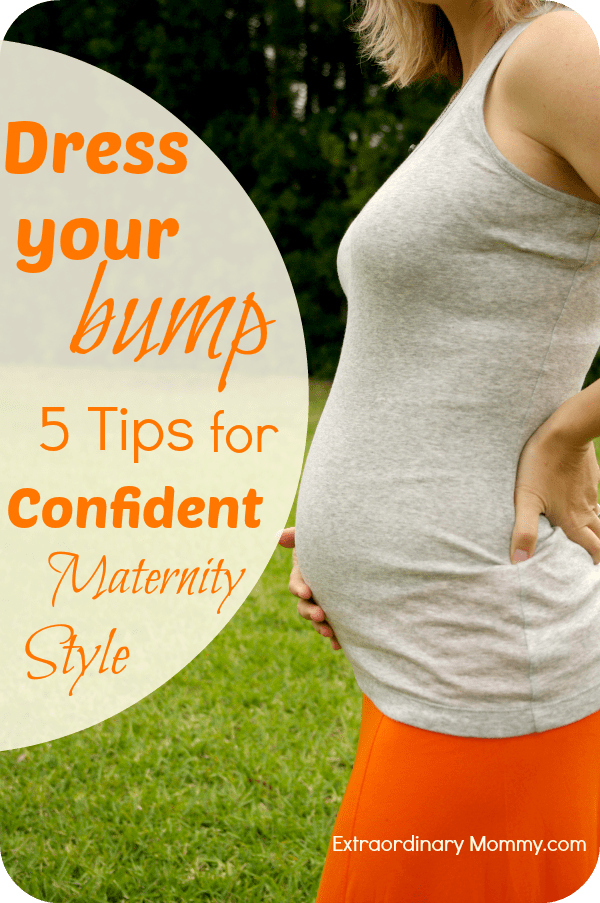 In the last decade, the makers of maternity clothes have finally realized that pregnant women aren't afraid to show off their growing bellies, and that realization has brought much needed style to the world of maternity fashion. The weight gain that accompanies pregnancy can become discouraging, but with the help of a few stylish pieces, I'm finding that I can walk a little more confidently through this pregnancy.
5 Tips for Confident Maternity Style:
1.) Dresses are your friend.
I live in Florida, and I will be pregnant through the summer. It gets hot in Florida. Very hot. So keeping cool will be the top priority. I'm in love with the current maxi dress trend, particularly as my stomach grows. The dresses are usually light weight, and the material is cool. There is plenty of room for me to grow in these dresses, and paired with a cute pair of sandals, I have an outfit that I can wear anywhere, any time.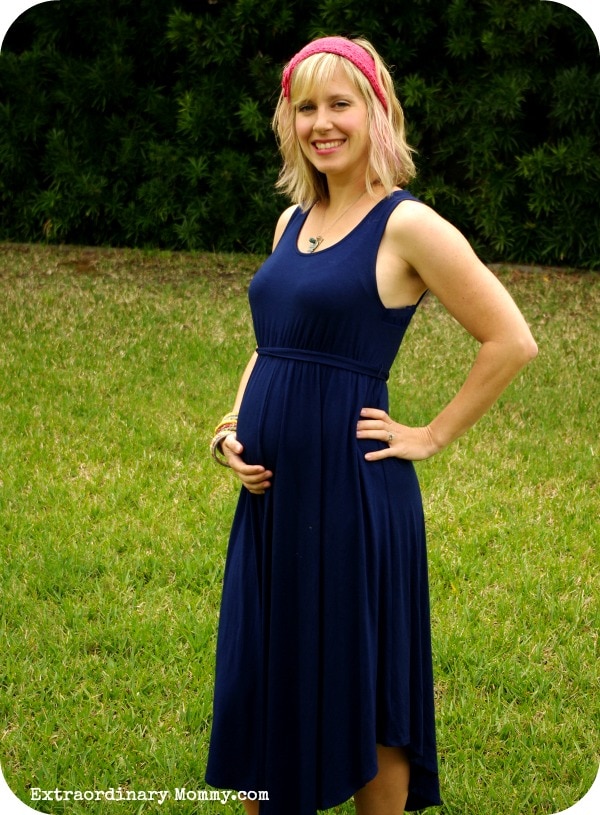 2.) Skirts and tanks are always a winning combination. 
In general, I'm not a fan of shorts when pregnant. I've never found a pair that I felt flattered my growing figure, and truthfully, when it's hot outside, I want the fabric as far away from me as possible. Skirts and tanks are loose enough for comfort, but they provide enough form to give me a little shape. This is an effortless style that I can easily get behind.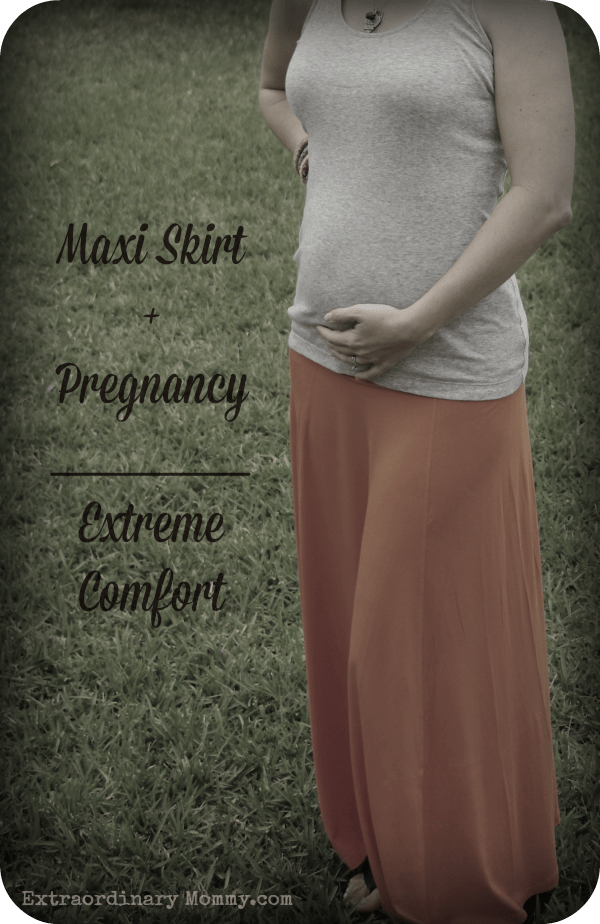 3.) Never underestimate the power of a good hair accessory. 
I am addicted to headbands, and head wraps. When I don't have time to wash my hair, these are the perfect solution. They're cute, they cover up those pesky roots, and let's face it – when people are staring at my huge stomach, a head wrap screams, "Hello! I'm up here…" It takes the focus away from the midsection, and near the end of a pregnancy, that is a most welcome distraction.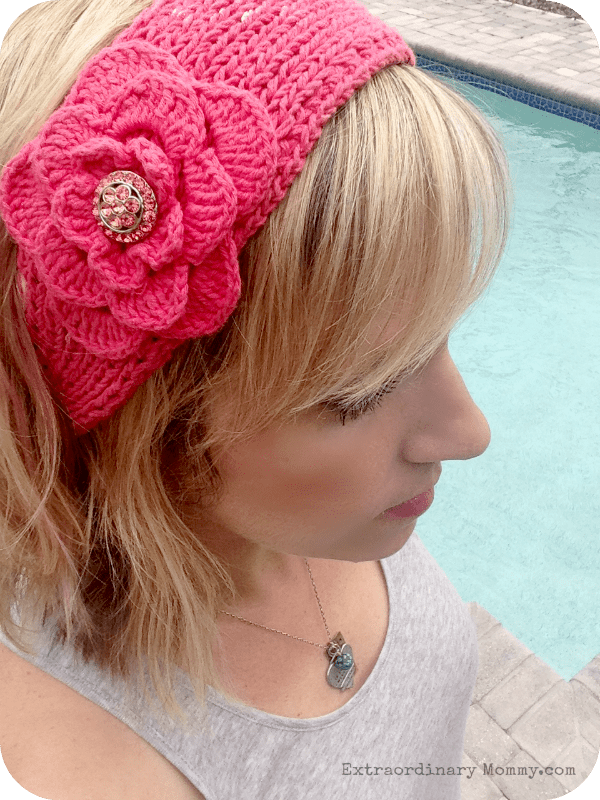 4.) The right jewelry completes the look.
A good necklace and an arm full of cute bracelets pulls an outfit together. This is a confidence booster for those days when you're feeling sore, and tired, and…big.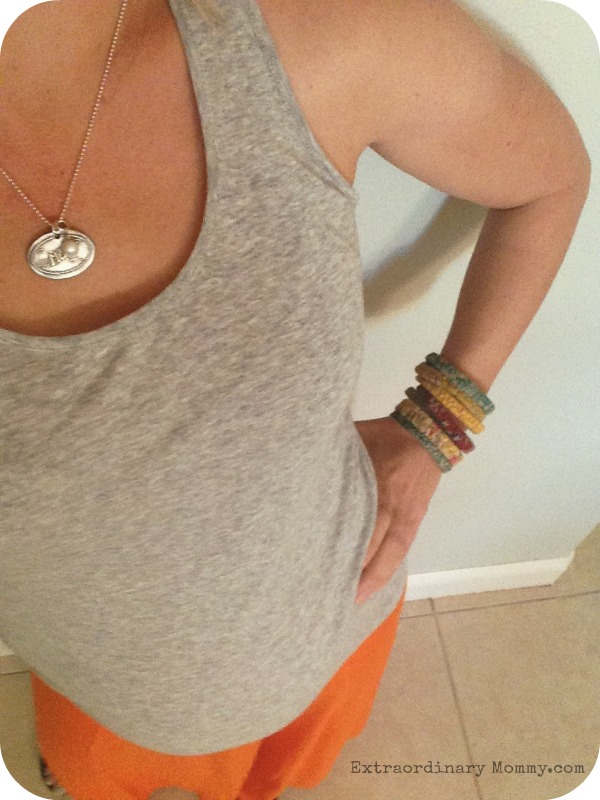 5.) Smile, Shoulders back, Head healed high.
You are carrying life inside of you. This is a huge deal. Some women love pregnancy, and they easily embrace the changes in their bodies. Other women, like me, struggle more through this period of motherhood. But the fact remains that pregnancy is a unique time of beauty for women. So pregnant mamas, I encourage you to hold your head high and embrace the fact that you are a walking miracle.