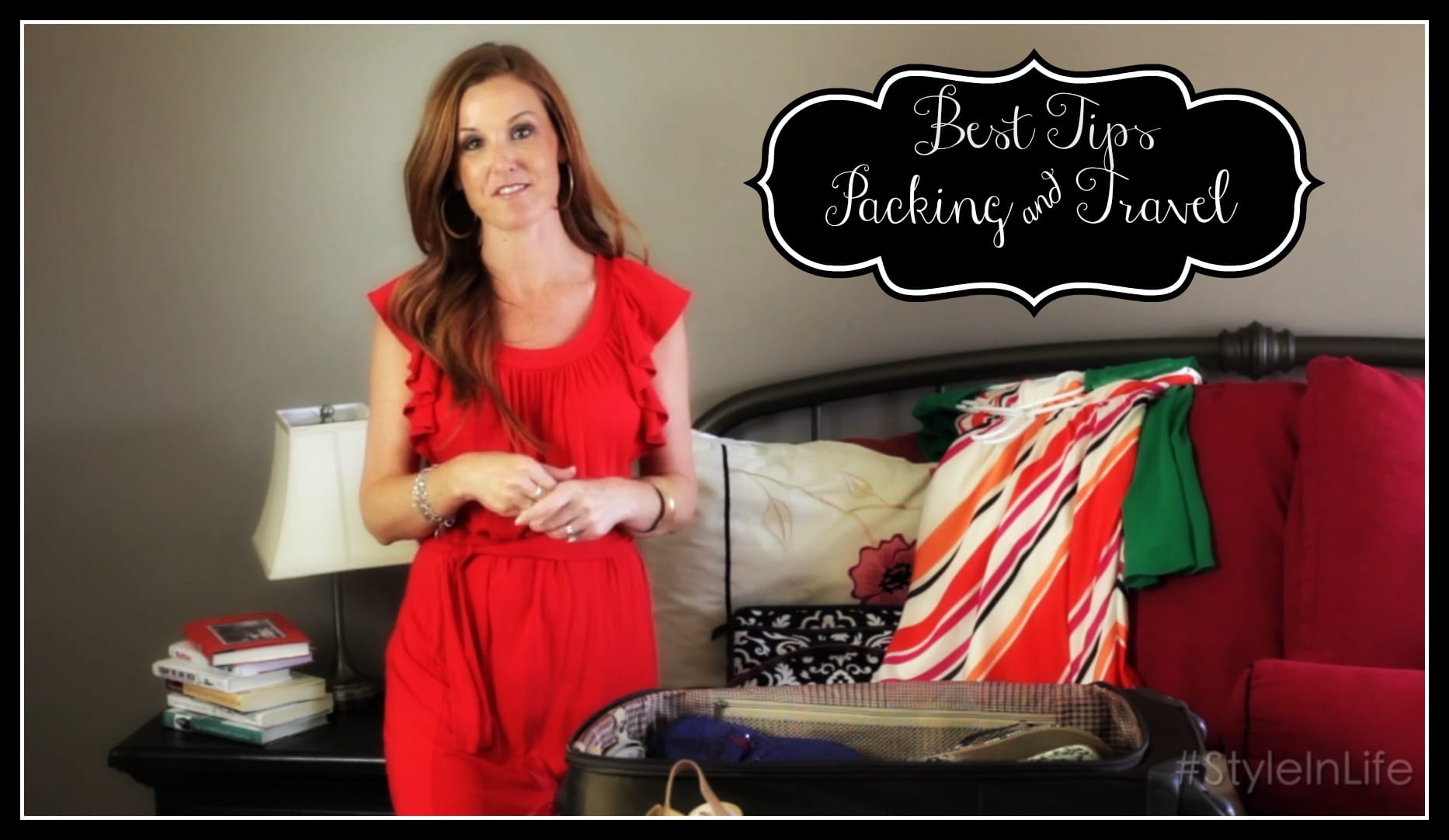 Here's the thing – I've been traveling quite a bit lately and during these jaunts, I've learned the right way to pack and the wrong way. Trust me when I tell you I have come by this information honestly.
Many a night I have been up at 2am packing for a 6am flight, fully aware that I must leave my house in only 2 hours… and those are 2 hours during which I would MUCH prefer to be sleeping.
Now that I've learned what works and what doesn't, I no longer leave for trips on only a mere hour and 45 minutes worth of sleep because I couldn't find the travel sized shampoo, I couldn't remember if I had already packed the outfit I needed for my speech or I was worried my bag would be over the 50 pound limit because I just had-to-have-one-more-pair-of-shoes.
You can learn from my mistakes 🙂
Travel Tips: Packing Made Easy
Is there anything you do that makes packing and travel easier for you? Naturally traveling with kids is a whole different story.  Later this Summer, I will tackle that as a topic as I know there are tricks to that as well.
This video is part of my 'Keeping Style in Your Life' Series…  I've loved focusing on everything from organization to favorite food to easy hairstyles and wine.