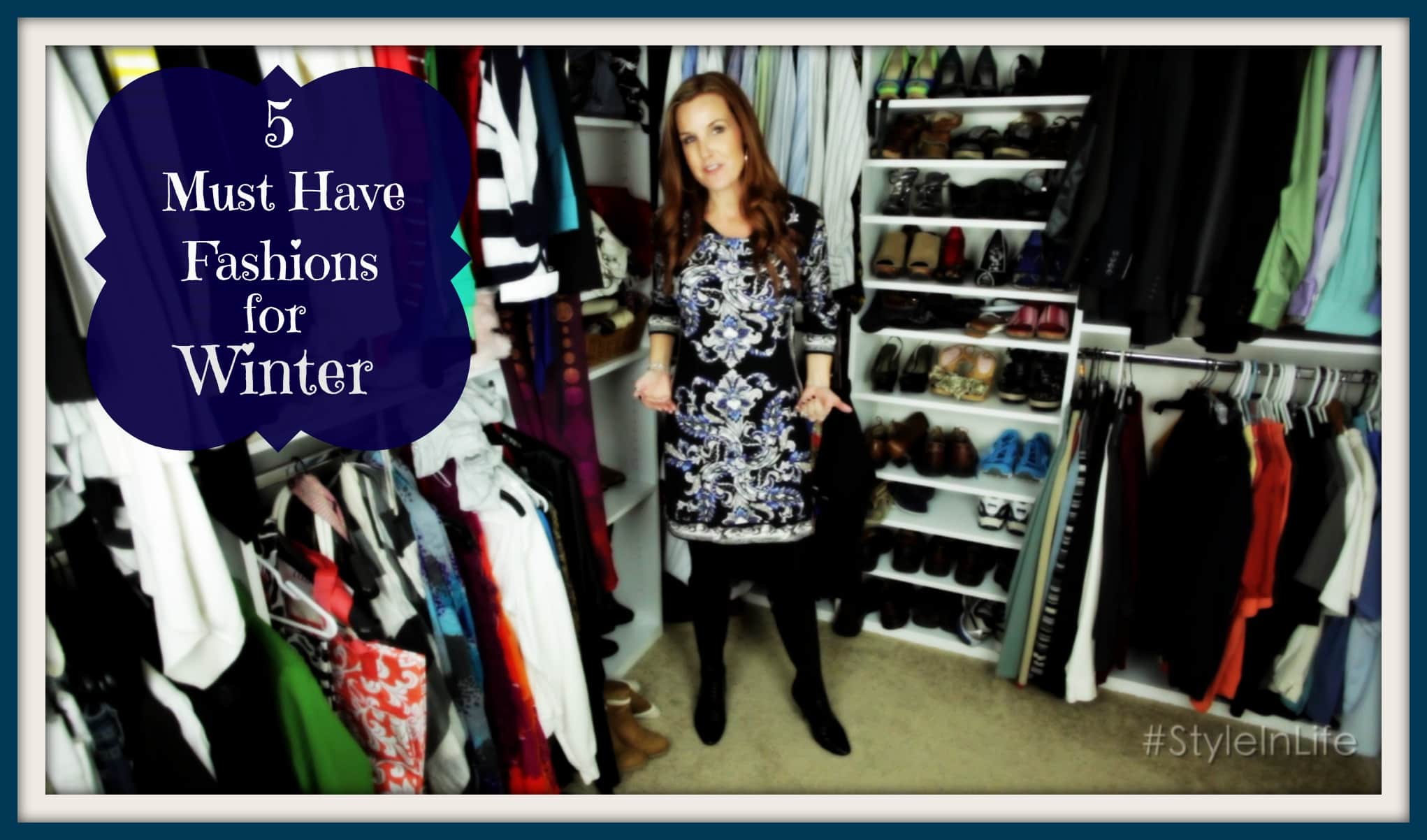 You and I both know the Winter months are not my favorite.  I will do anything to keep myself entertained and happy as the cold days drag by. I long for the sunshine and warmth, I miss the days of 7pm sunsets and if I'm honest, I'm already counting down. I would love to be wearing flip-flops, tank tops and bathing-suits, but since I can't, I'm determined to find a way to feel stylish and fashionable.
When I first moved to the Midwest, I owned one pair of closed-toed shoes.  Coats and gloves were a foreign concept and scarves hadn't yet hit the runway.  Much has changed since then (including the fact that I now have two small people and have somehow gained a decade or so) but keeping style in my life is still a priority.
In keeping with that mentality, I want to share with you the 5 Must-Have Winter Wardrobe Items that keep me feeling fashionable:
5 Must-Have Fashion Items For Your Winter Wardrobe
Boots (Go Brown!)
Leggings
Scarves
Hats
Layers! (Sweaters)
This video is part of my 'Keeping Style in Your Life' Series…  I've loved focusing on everything from organization to favorite food to easy hairstyles and wine.
As always… thanks for watching!