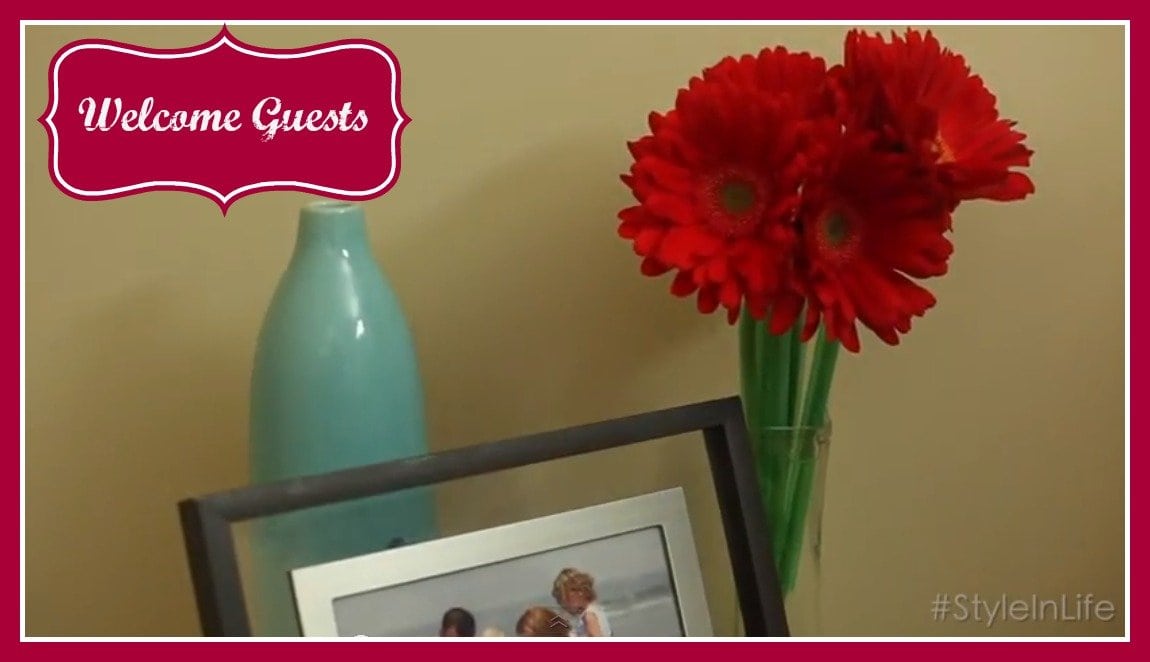 In January, I had friends in my home who I hadn't seen in half a dozen years. In a normal situation, I would have spent a week fussing over the details, making sure their rooms were perfectly clean and welcoming, but in this case, their visits were a surprise.  My sweet husband invited five of my closest friends from all over the country to our home for the weekend of my 40th birthday.  It was divine.
The sheets were clean.  The bathrooms tidy.  The rooms were warm and there was plenty to eat and drink.  In this case, they came for the camaraderie. But, in most cases, if I'm honest, I do try to put 'little touches' in place that let our house guests know we thought of everything.  I don't doubt my friends enjoyed being here, but I thought it would be fun to offer some tips to make your houseguests' stay extra special.
Here are my top five tips to make your guests feel welcome in your home.
Make Guests Comfortable in Your Home – 5 Tips
Is there anything special you like to do for your guests as an added bonus (beyond your love and affection, of course?
This video is part of my 'Keeping Style in Your Life' Series…  I've loved focusing on everything from organization to favorite food to easy hairstyles and wine.