You know I have been obsessed with food (especially appetizers like these and these!) lately. It could be that I've been deep in to Whole 30 (just finished!) or that I can't wait to entertain….or maybe that I am just drooling watching some of my favorite foods and flavors come to life.
Whatever the reason – I have another small plate dish you are going to love.
(Confession – this has always been a favorite of mine – whether as a full meal, or one to share!)


French Dip Sliders
Ingredients:
2 tablespoons butter, softened

1 package Hawaiian-style sweet rolls

1 pound deli roast beef

12 slices provolone cheese

2 cups French fried onions
Seasoning:
8 tablespoons butter

1 packet Au Jus seasoning mix

1 teaspoon Worcestershire sauce

1 tablespoon toasted sesame seeds

1 teaspoon dried minced garlic

1/2 teaspoon onion powder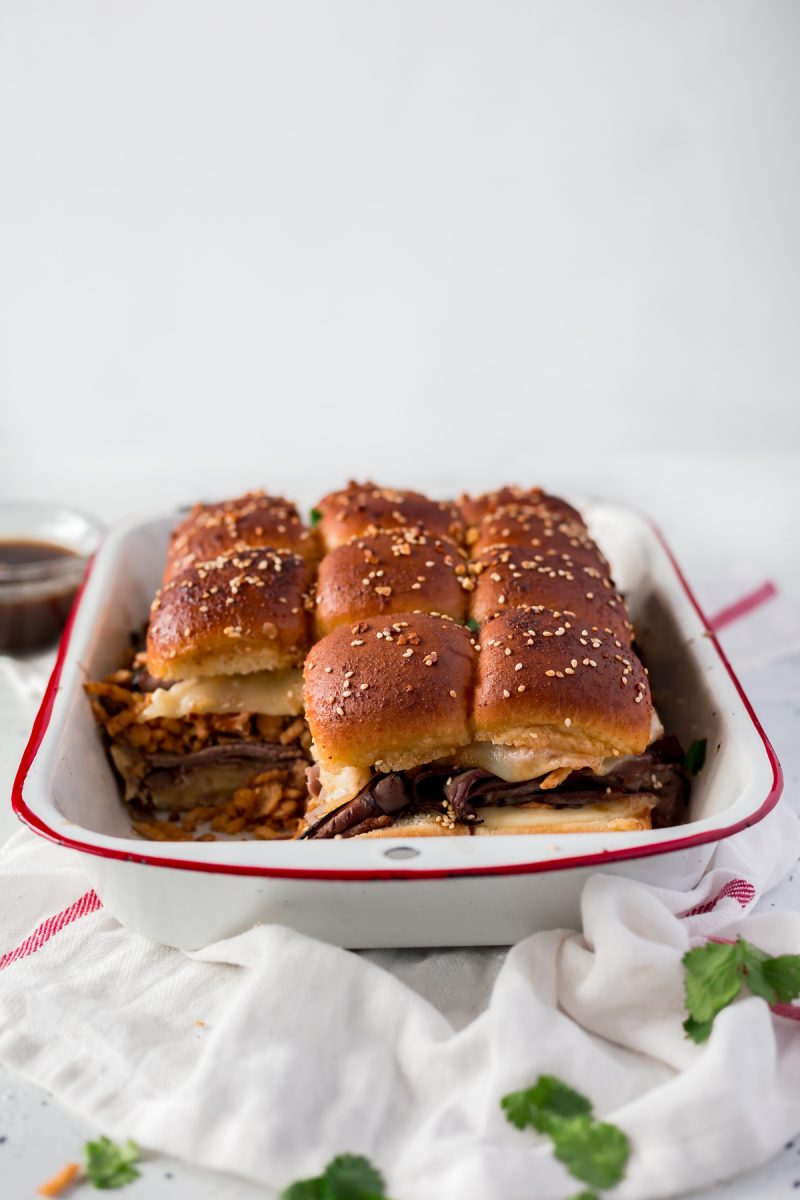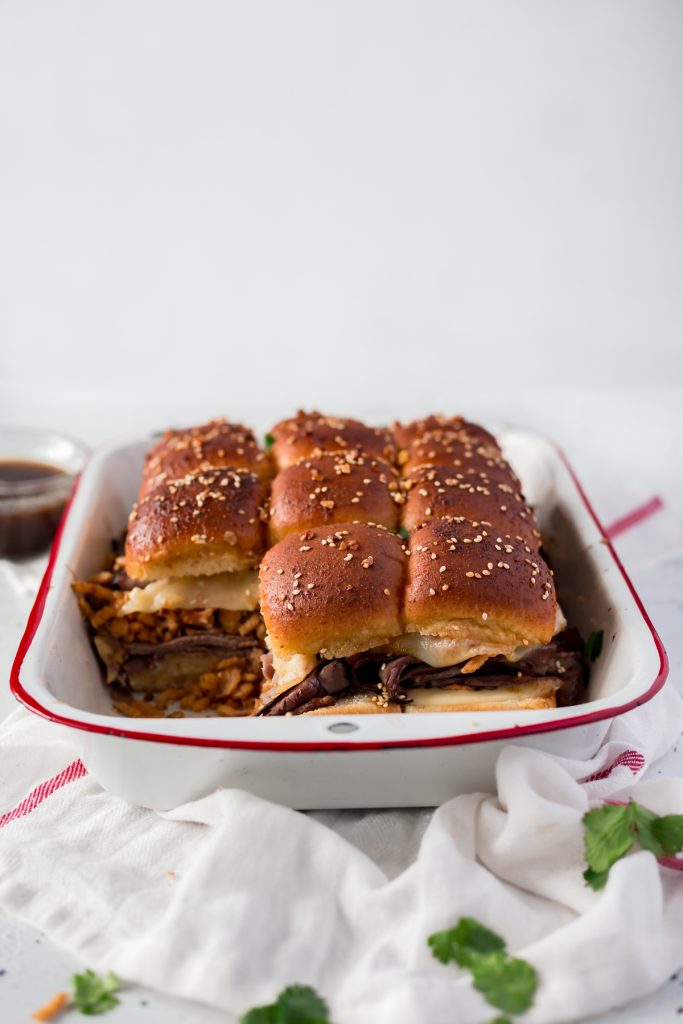 Are you drooling yet? You should be. I definitely am.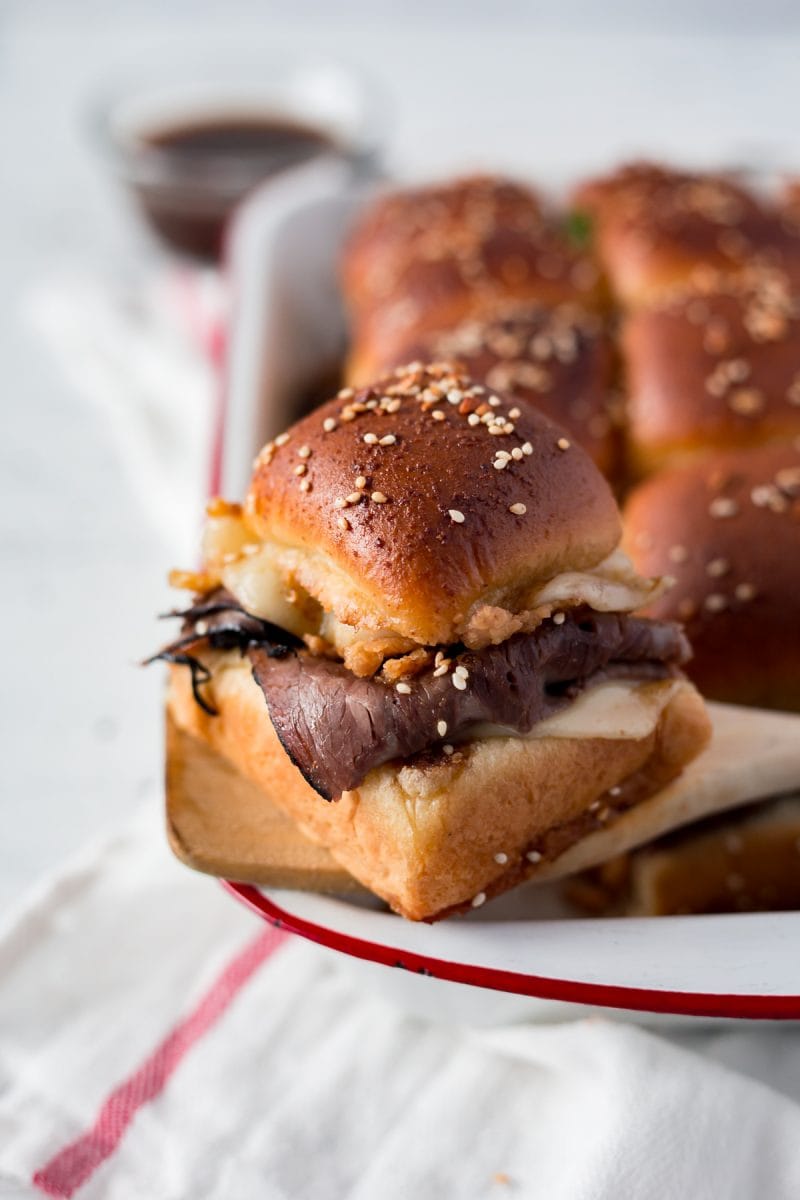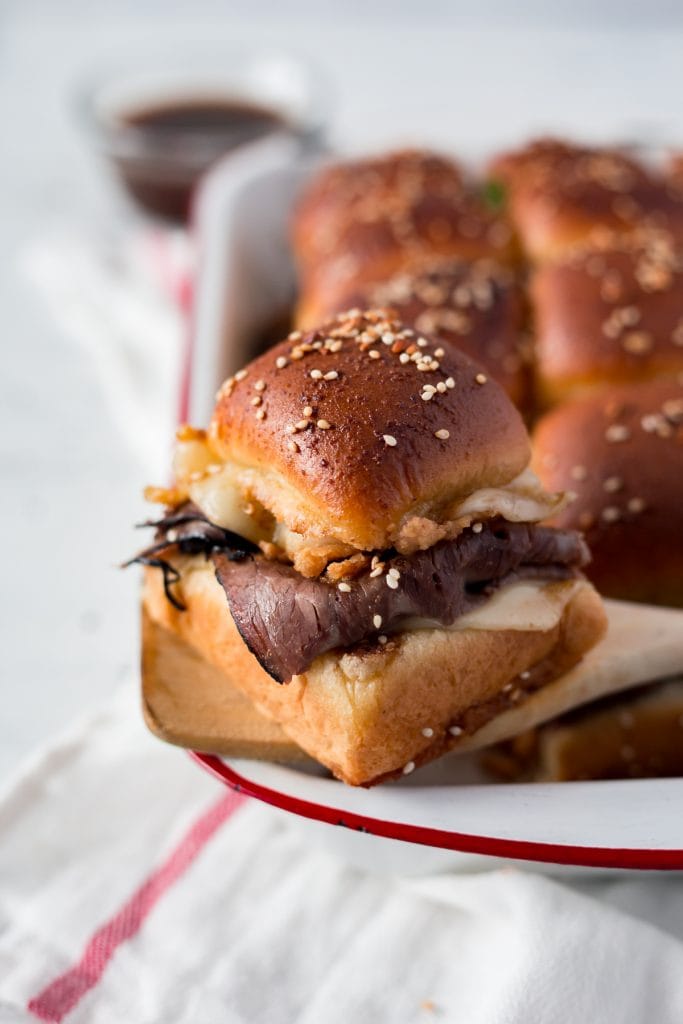 Instructions:
Preheat oven to 350 degrees. Butter the bottom of a 13×9 inch pan with the softened butter.
Carefully slice the sweet rolls in half without separating the individual rolls. Place the bottom half in the middle of the pan.
Top with 6 of the provolone slices, then add the roast beef, followed by the French fried onions, and the remaining 6 slices of cheese. Add the other half of the rolls on top.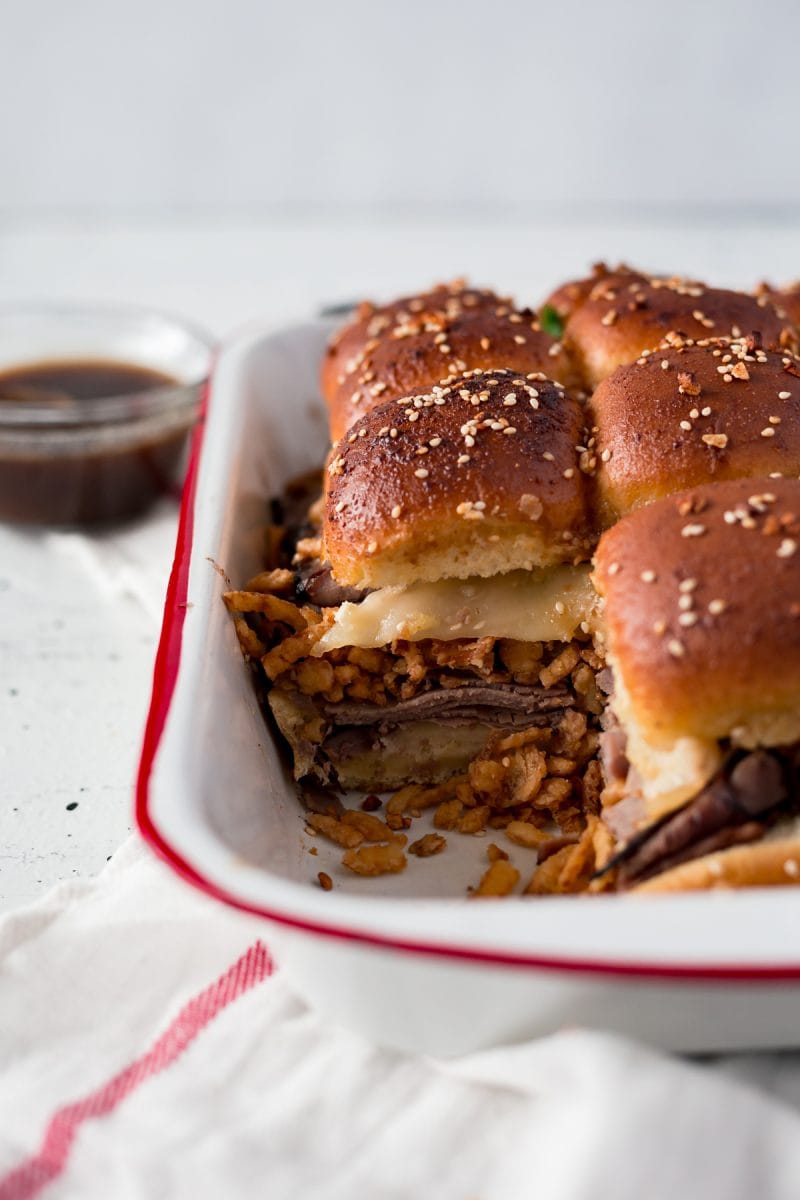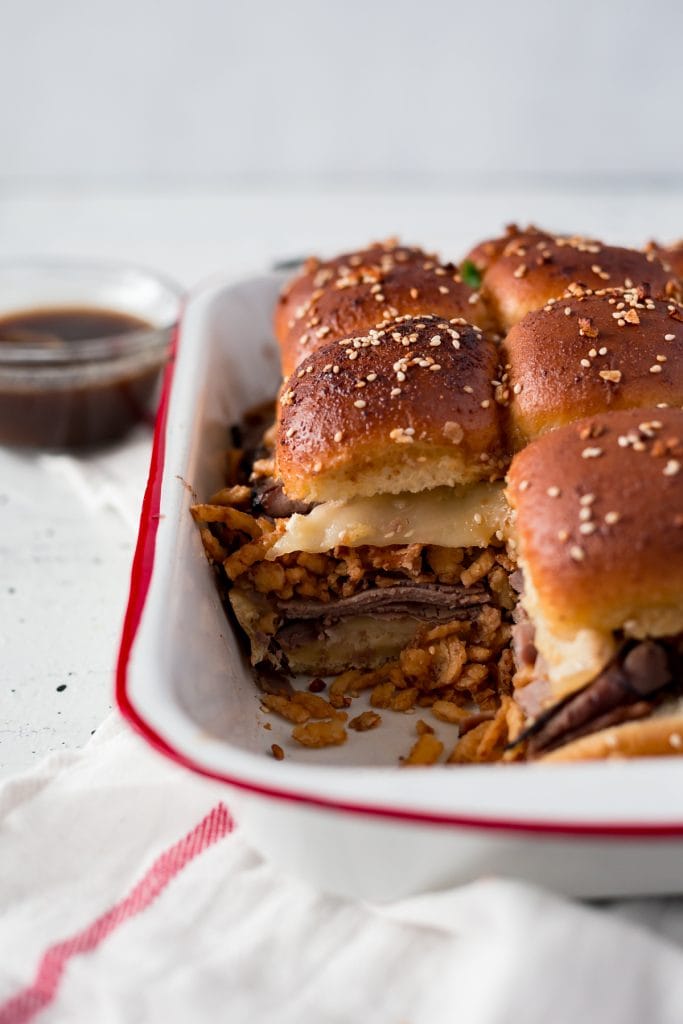 In a small bowl, melt the butter, then whisk in 1 tablespoon of the Au Jus seasoning, the worchestershire sauce, toasted sesame seeds, garlic, and onion powder. Brush the sliders with a generous amount of the seasoned butter (you don't have to use all of it), then place the dish in the oven and cook for 15-20 minutes, or until the rolls are dark golden and the cheese is melted. Serve immediately, with or without au jus*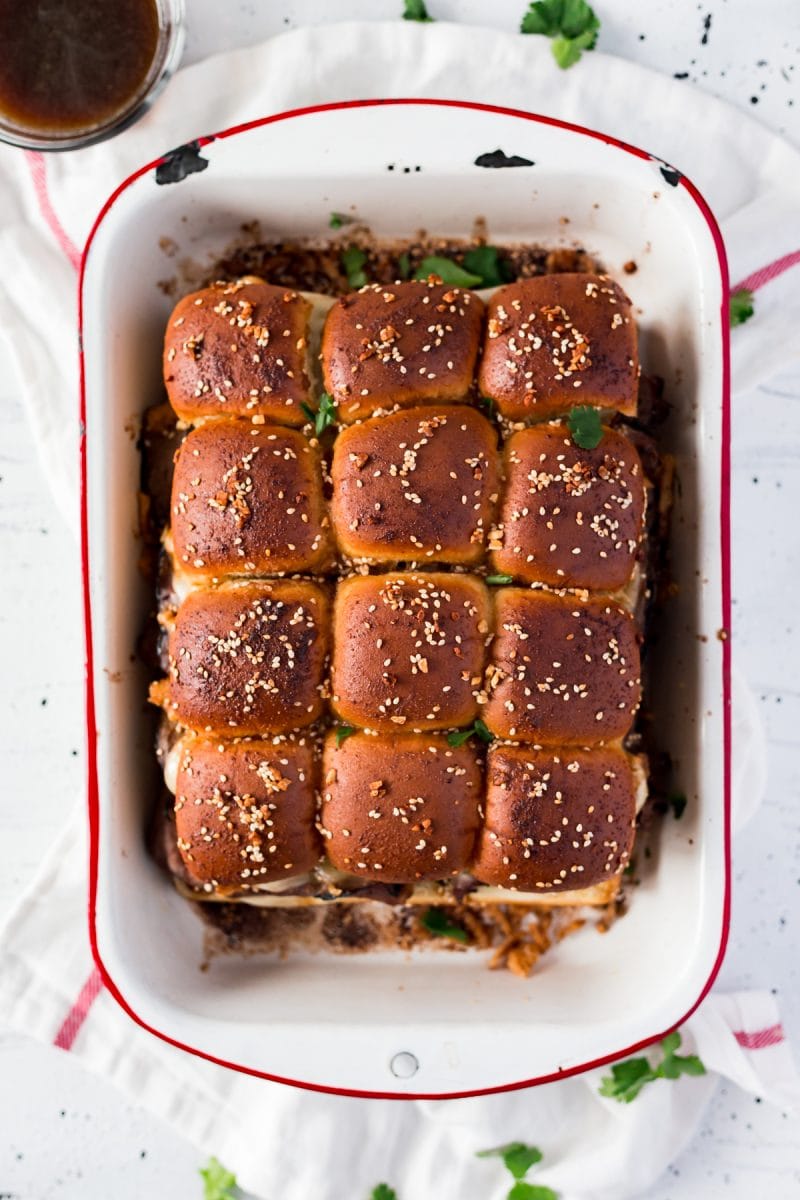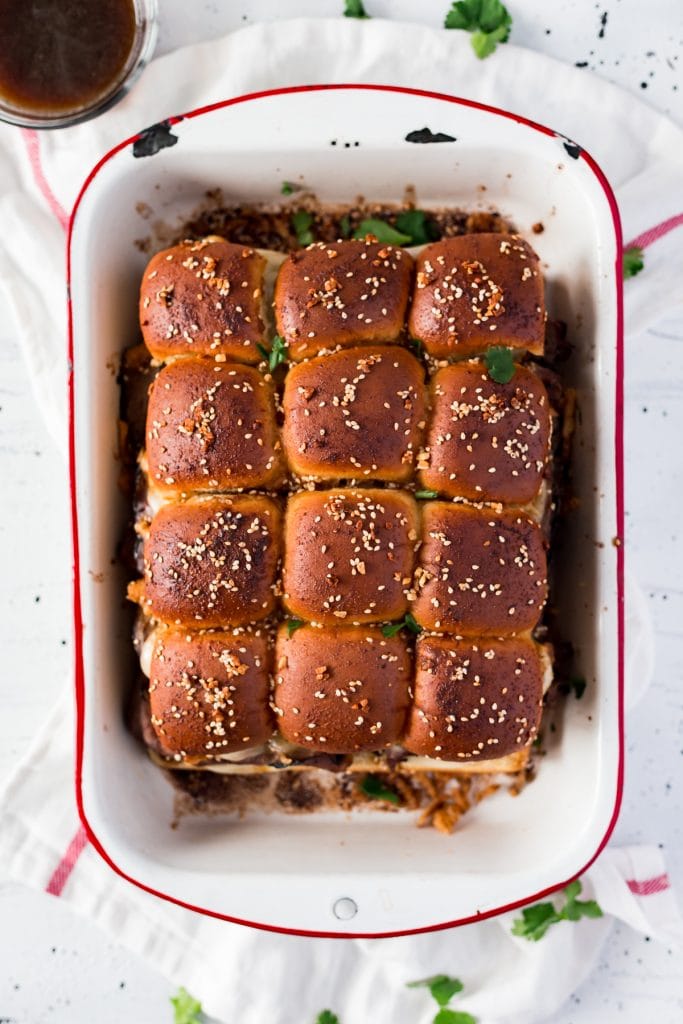 Ready to go? I can't wait to hear what you think!
Prep Time: 5 mins
Cook Time: 15 mins
Total Time: 20 mins
Serves: 12
*make the au jus with the remaining seasoning packet and two cups cold water. Bring to a boil, then simmer until slightly thickened