Ok – we've talked about it before – my love of FOOD when it comes to football and all things related to the Big Game.
Do you have plans for Super Bowl Sunday? If you are heading to a party, or hosting at home (even if you priority is always the commercials), make sure to bring an appetizer that will blow everyone away.
These Caprese Cheese Tacos are JUST that. They are easy to make and will have you done and feeding your favorite people in less than 30 minutes. They are filled with some of my favorite food and flavors – including basil, feta and yes, CHEESE.


Did I mention they are delicious?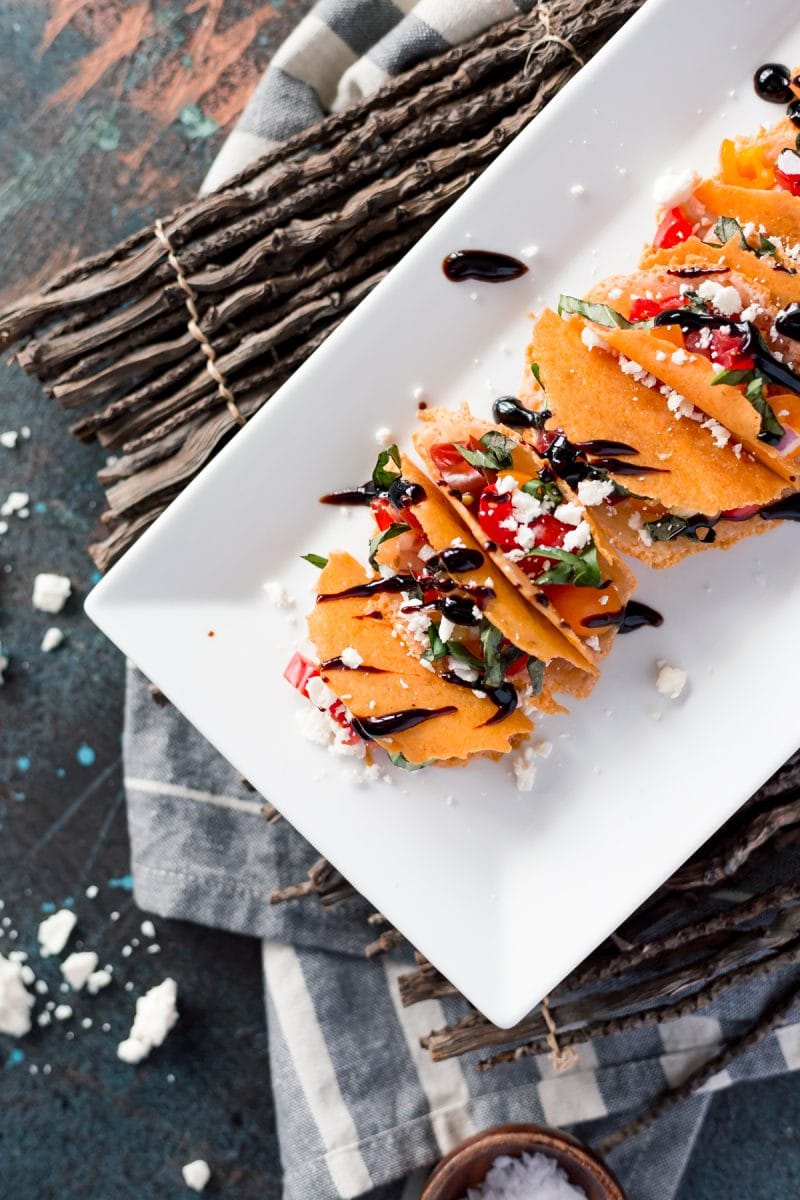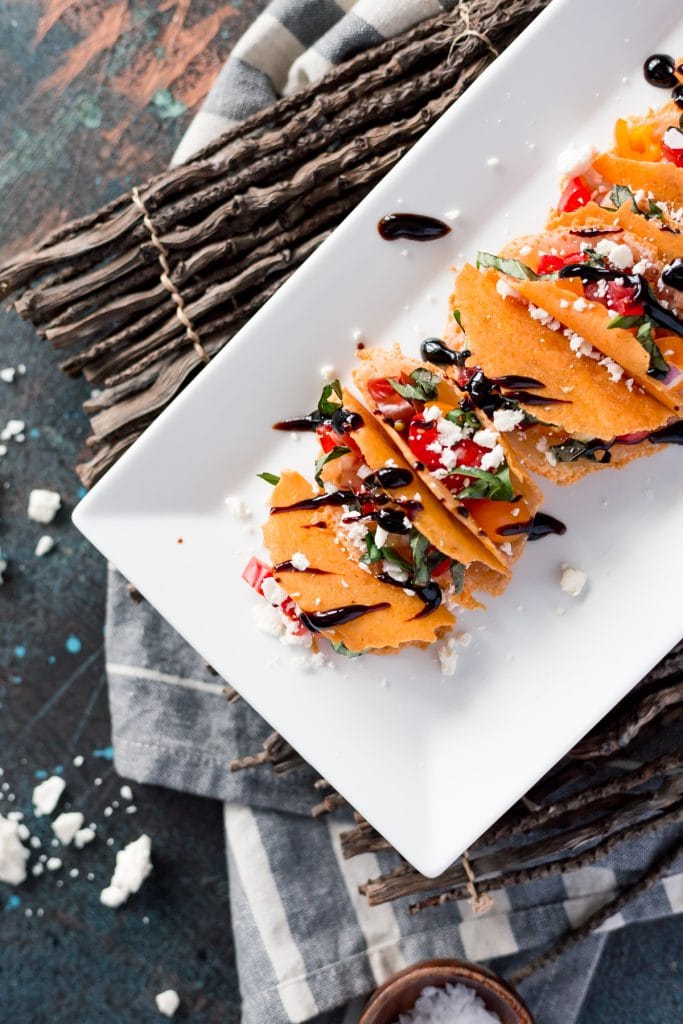 Caprese Cheese Tacos
Ingredients:
2 cups mozzarella cheese, shredded
2 roma tomatoes, diced
¼ cup red onion, diced
¼ cup fresh basil, chopped
¼ cup feta cheese
2 tablespoons balsamic glaze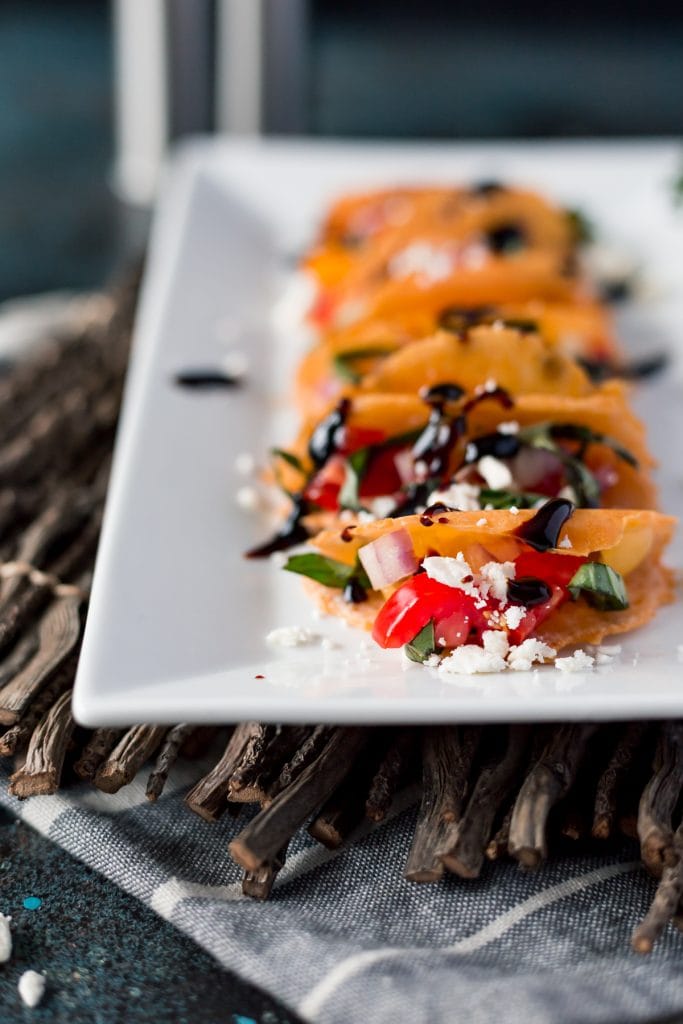 Here is how to pull them all together.
Instructions:
Heat a skillet over medium-low heat. Pinch a tablespoon of mozzarella and place it in the skillet, spreading it into an a single layer circle. Allow to cook until nearly golden on top, around 2 minutes, then gently scrape with a spatula, folding it over the rounded end of a wooden spoon. Remove from the pan and allow to sit for 30 seconds on a paper towel-lined plate to keep its shape. Repeat with remaining cheese to make the taco shells.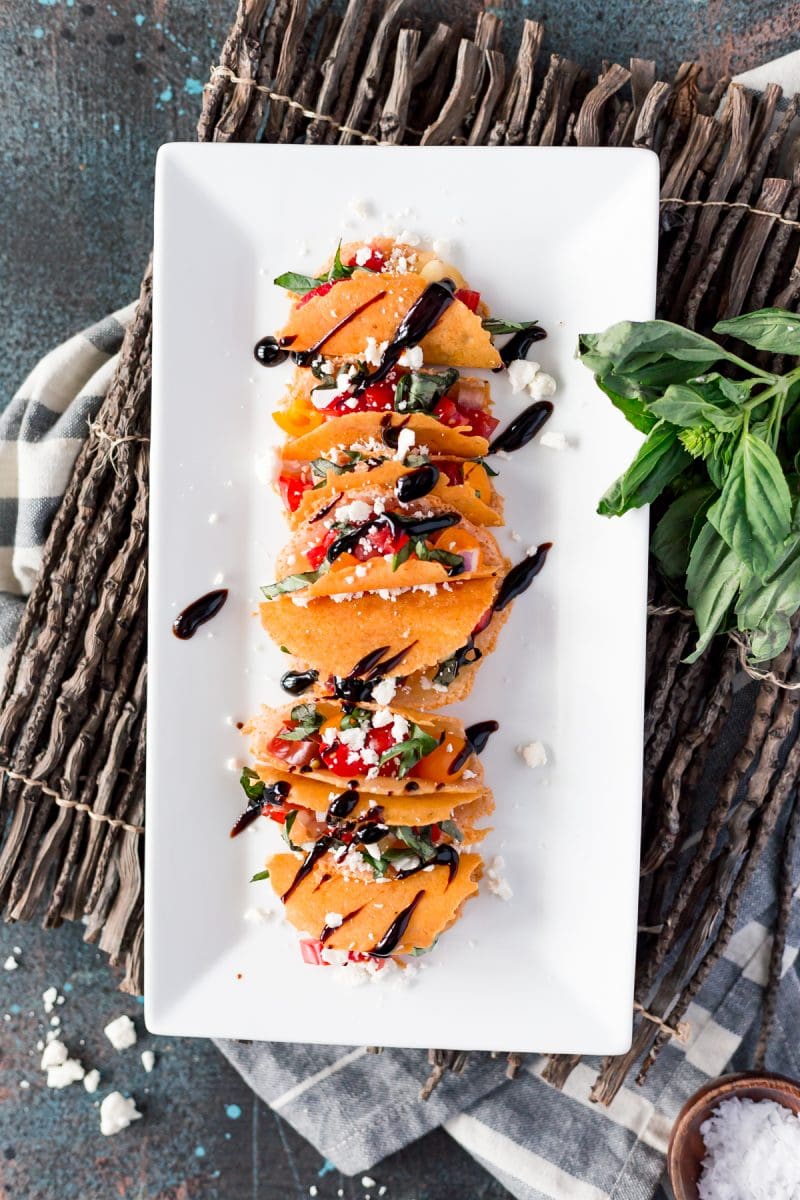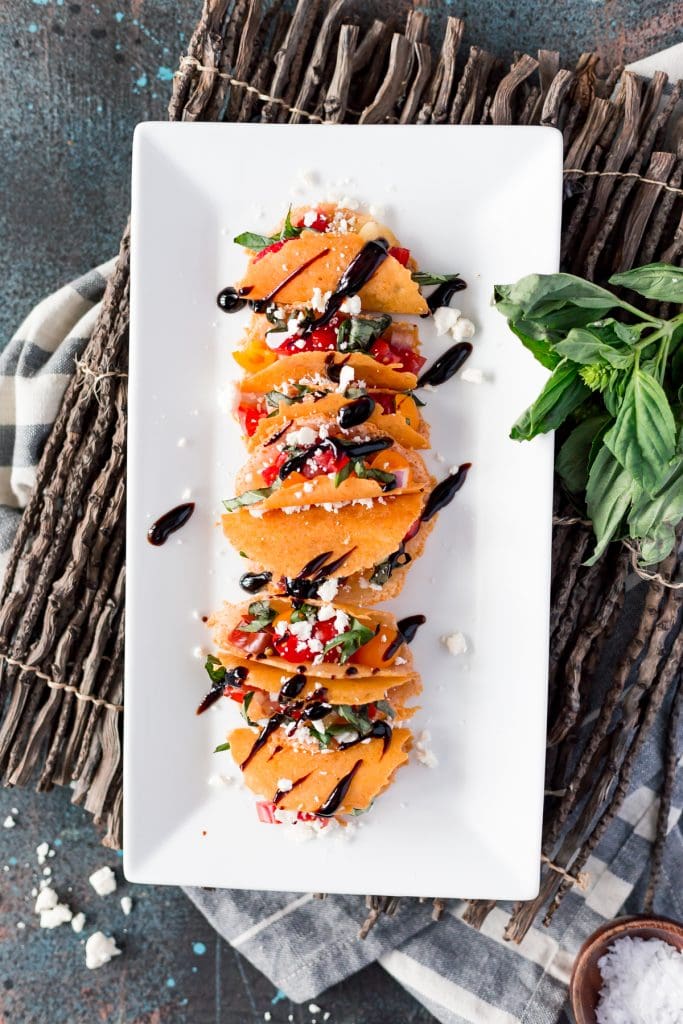 In a medium-sized bowl, combine the tomatoes, red onion, fresh basil and feta cheese. Scoop generous portions into each cheese taco shell, then drizzle with the balsamic glaze. Serve immediately.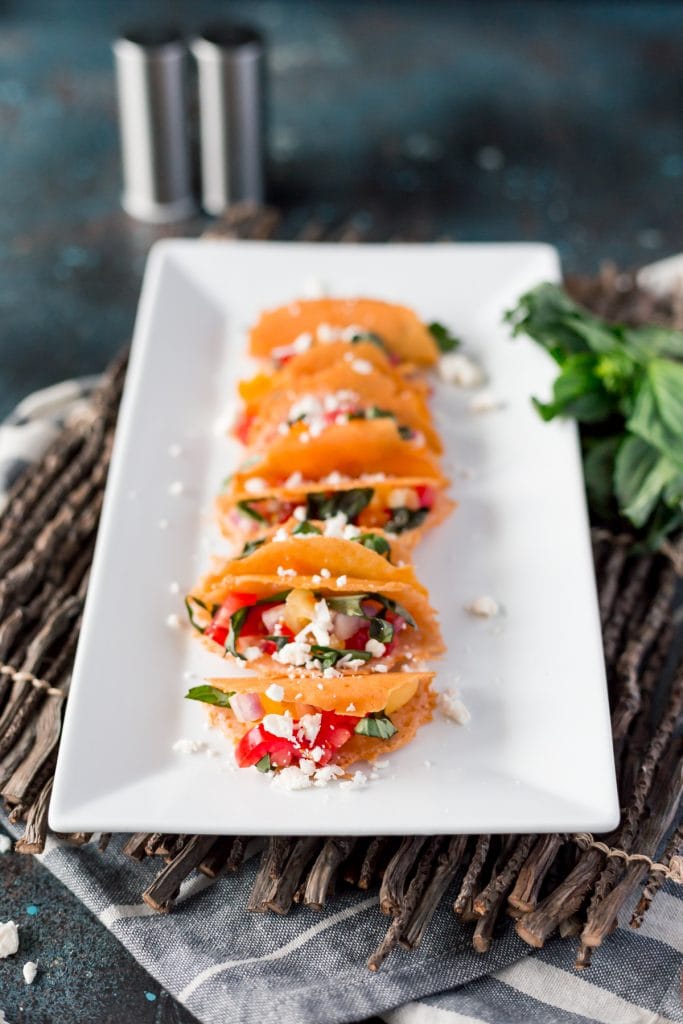 Prep Time: 10 mins
Cook Time: 15 mins
Total Time: 25 mins
Serves: 10-14 depending on shell size
See? Easy-peasy. Tell me what you have on your Super Bowl menu. And if you are looking for additional inspiration, these Avocado Egg Rolls are divine, and this is a collection of a few more of our favorites.
Come back and let me know what you think!