Have you ever taken the time to track just how many hours you dedicate to everyone else in your world? I admit, I don't – simply because I already know the stark reality: such a small percentage of my time goes to taking care of myself. I've been up for 15 hours already today, I'm not yet climbing into bed, and I can claim a solid 10 minutes of 'me time'.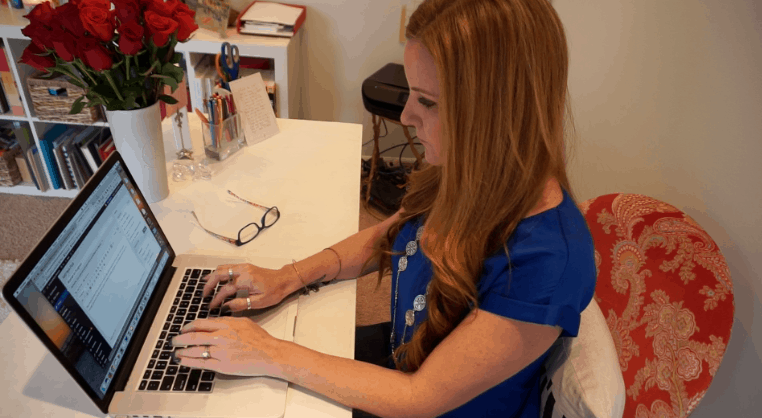 Work. Home. Life. And these two right here often take top billing.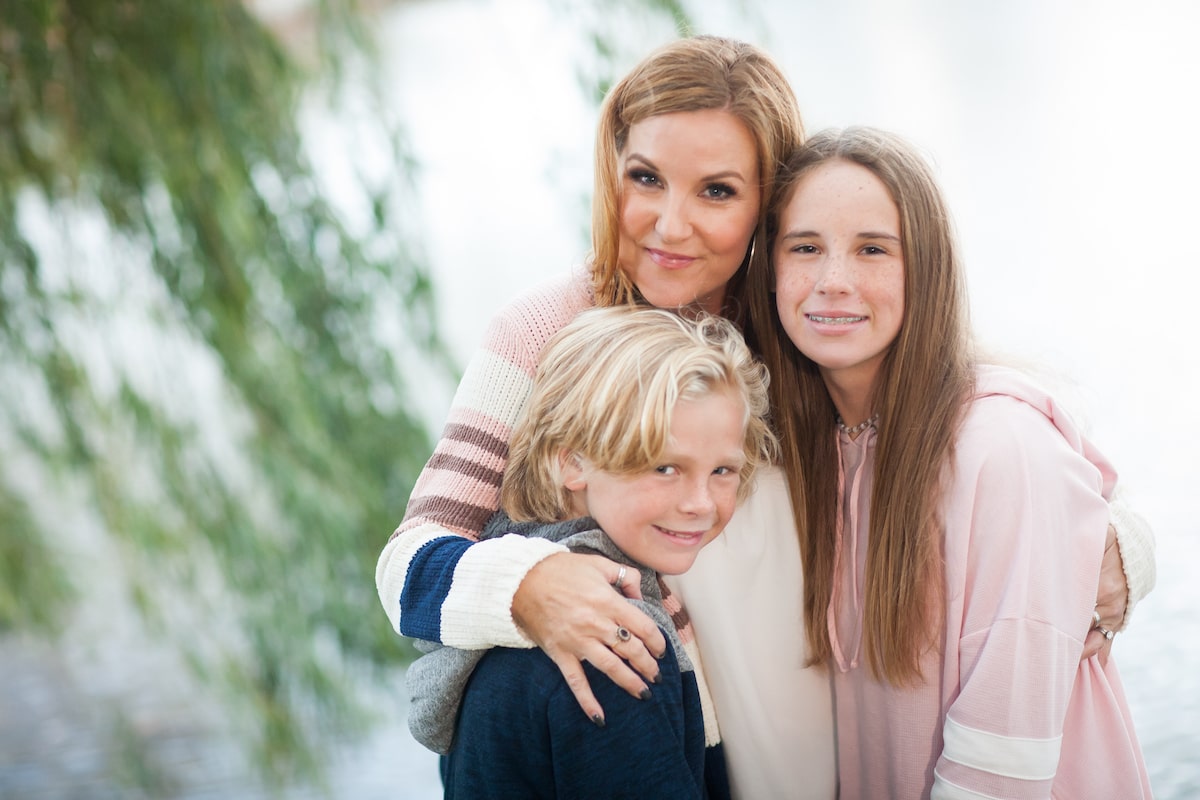 I get it. Self Care has become the rallying cry for women everywhere.
We need it. We want it. We deserve it.
But are we carving out the time, prioritizing our health, our minds, our bodies and our happiness? I'd guess that there are still too few of us actually making it happen.
I imagine, like me, you don't want to say the health of your body is more important than the health of your mind or that either are more important than the happiness that comes from finding serenity, but I would argue that a healthy body allows for peace of mind and therefore, at least the beginnings of happiness.
So, let's start with a little self-care in the form of your health. I want to introduce you to Tespo. Liquid vitamins made for immunity, for sleep, for energy, for vision, FOR YOU.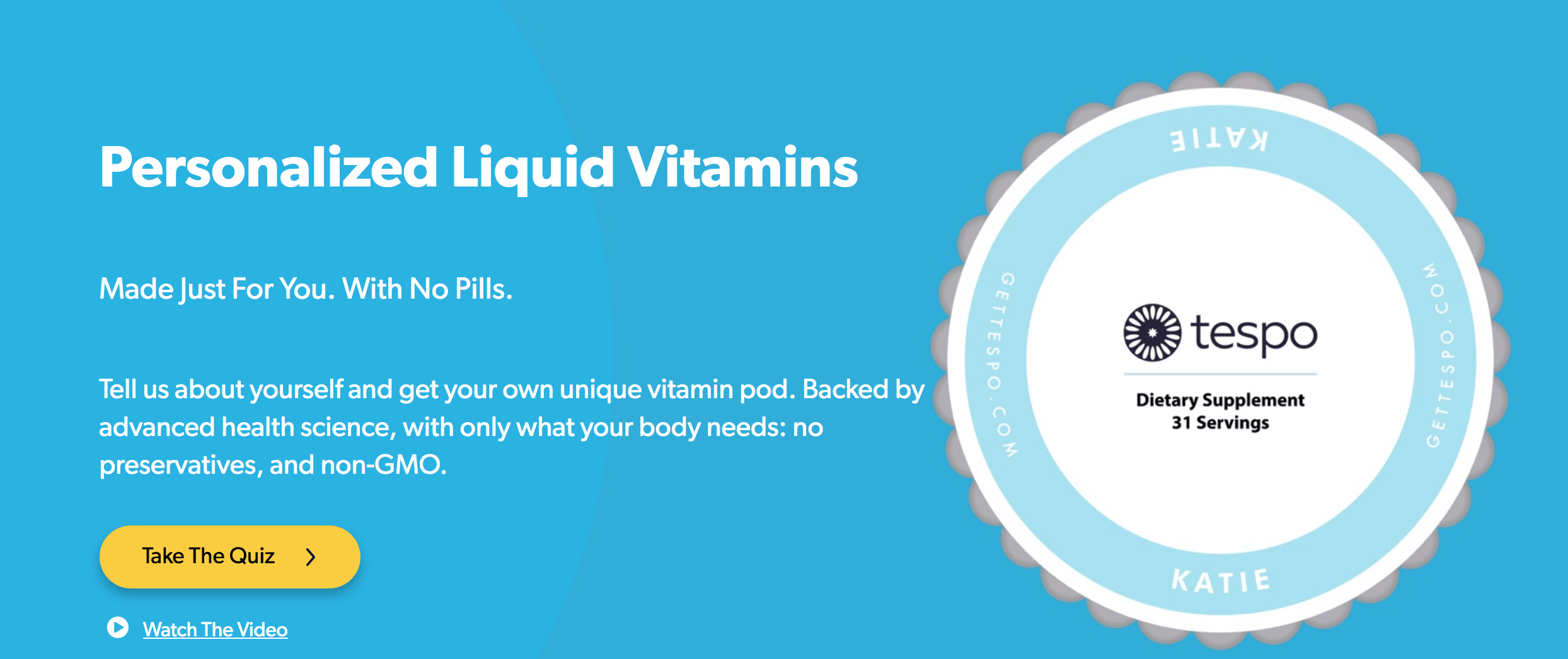 Take a look at this quick video to learn more:
Easy Self Care in Less than 2 Minutes a Day: Get Tespo
Tespo
is the beautiful combination of nutrition science and technology. The result is a high-absorption liquid vitamin that contains no additives or fillers, no sugar, no artificial colors and is non-GMO. You can order 31-day
vitamin pods
specifically for women, men, or children….for sleep, immunity, vision and so much more.
Or you can personalize a pod that delivers the specific vitamins you need for your age, gender, activity level…everything that YOUR body needs and nothing it doesn't. It will take you less than 4 minutes to answer the personalized questions.
It is a pill free vitamin option with just the push of a button.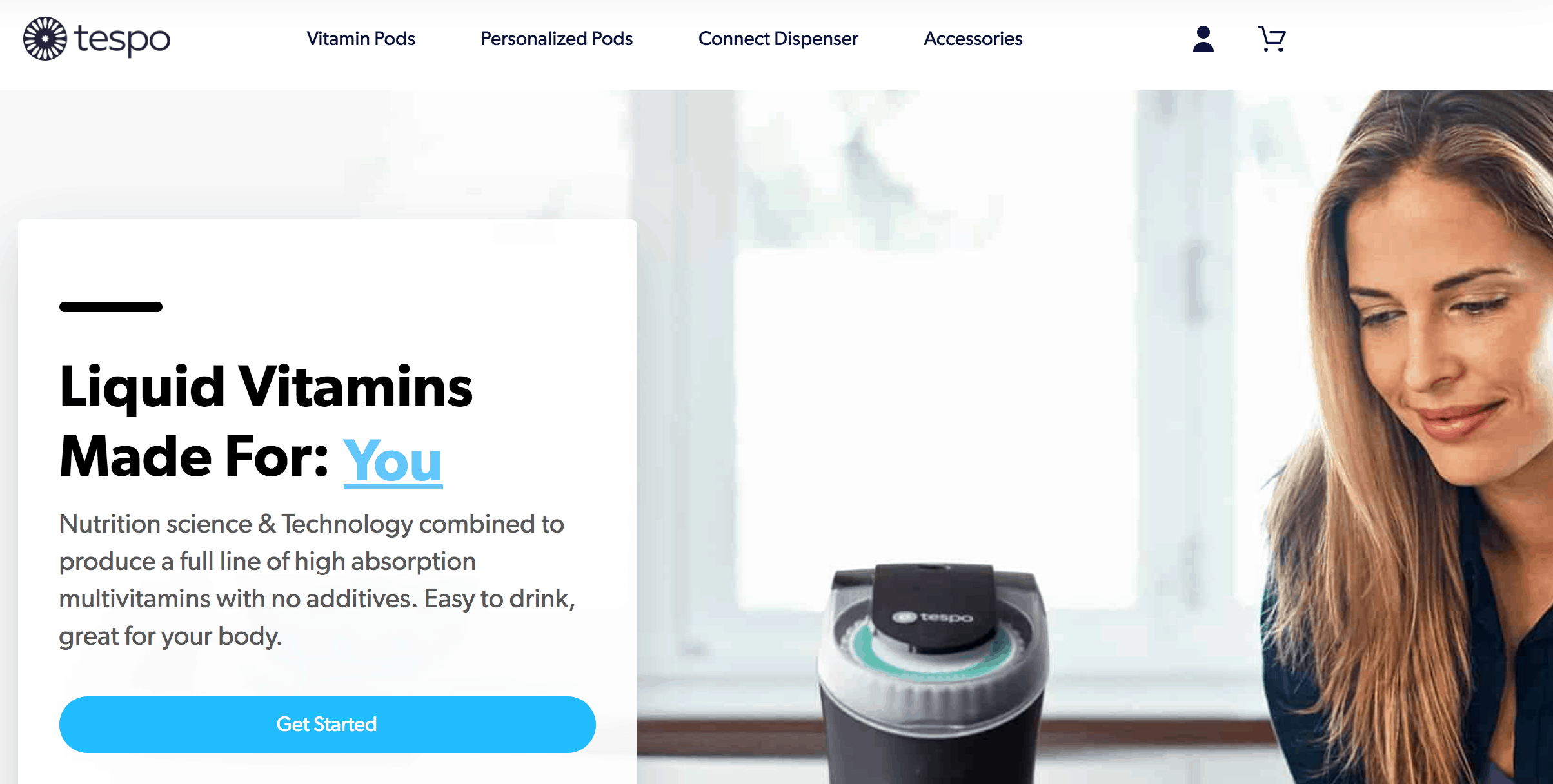 And, I bet you are wondering – how does it taste? A quick shot of orange goodness for adults (all varieties) and berry for kids.
In less than two minutes each day I give my body something it needs and know that I've found a way to include some very important self care.
Want to connect with my friends at Tespo? Please do. You can find them here on their website. And on social:
Disclosure: I'm thrilled to have partnered with Tespo to share this vitamin technology with you. As always, all thoughts and opinions are mine and mine alone.