"The human voice is the most expressive instrument known to man…it can evoke an enormous amount of emotion." Yanni
I have to agree.  I have been known to cry merely listening to people sing.  And by 'sing', I mean move me, shake me to my core, give me chills.  This was how I felt listening to Yanni Voices.
Until a few months ago, I was mainly unfamiliar with Yanni's music.  I was aware that he was a musician, but couldn't have shared anything of worth with you about the scope of his talent.
I know.  Some of you are reading and thinking, Yanni?  The Yanni my mom used to listen to? Yes – the very same Yanni – but reinvented.  His music takes on a new feeling when combined with the Voices of 4 previously unknown talents: Nathan, Leslie, Chloe and Ender.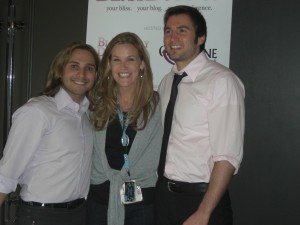 I met Nathan and Ender in person.  I listened to them sing live. They are as kind face to face as I hoped. And they are as truly talented as Yanni Voices suggests.
I have listened to the CD as I worked, and felt completely at peace.  There is something so soothing about the Voices.  It makes you want to hear more.
If I had to pick a favorite song, it would be Never Leave the Sun, sung by Leslie Mills.
FYI – Amazonstill has CD's available, but Target  lists Yanni Voices as a popular seller and says they are out of stock:)