Stop what you are doing.
I have the perfect Fall dessert – and both adults and kids will love it. It combines the flavors of the season – the spice, the apples, the caramel and pecans…. no it isn't an actual caramel apple, but instead – a CUPCAKE.
For as long as I can remember, I've loved caramel apples. However long that may be? I've loved cupcakes even longer. They remind me of my childhood.
These are easy to make (about 30 minutes) and are perfect for hosting a party, bringing as a holiday dessert or getting the little ones ready for trick or treating.
Let's get to it: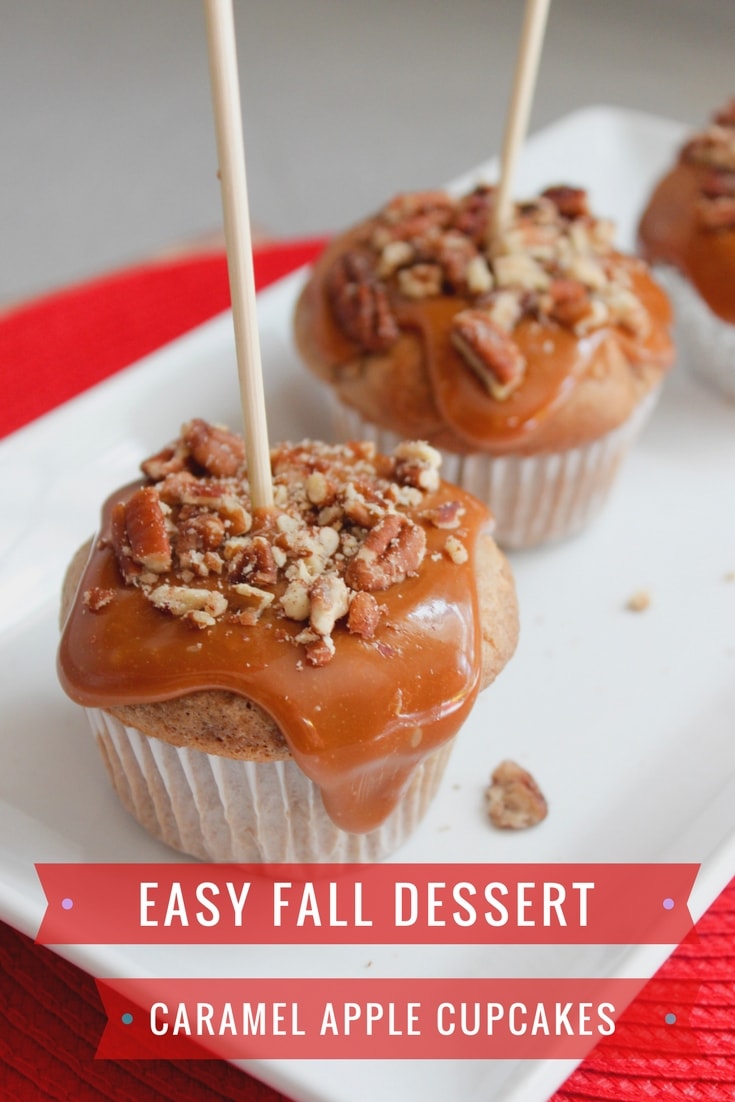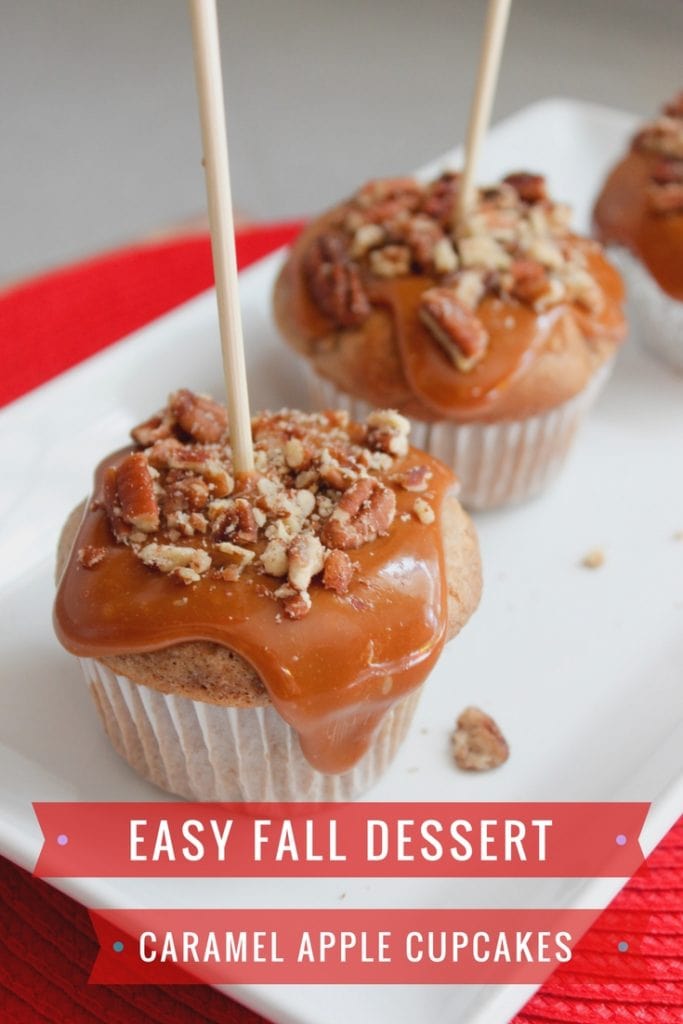 Caramel Apple Cupcakes
Not to worry – there will be plenty for everyone. This recipe makes 12 cupcakes.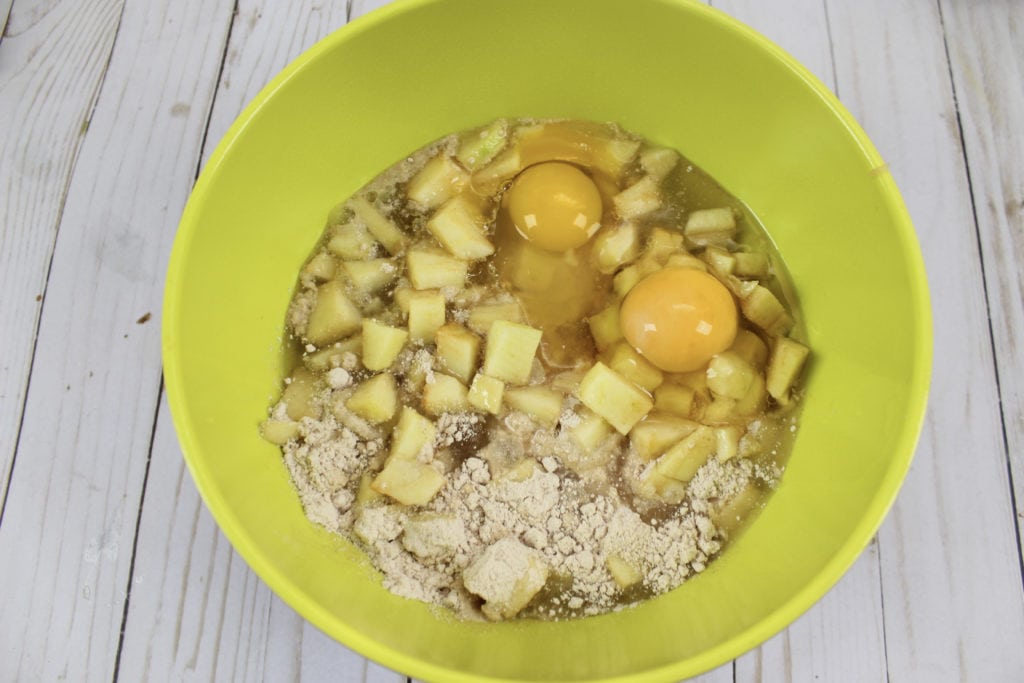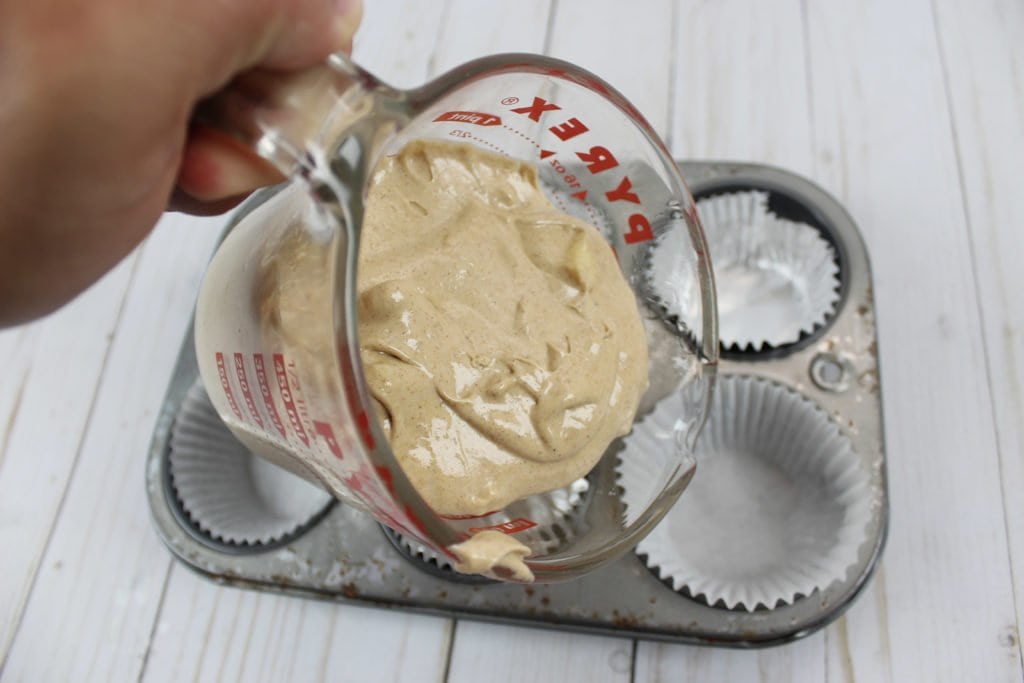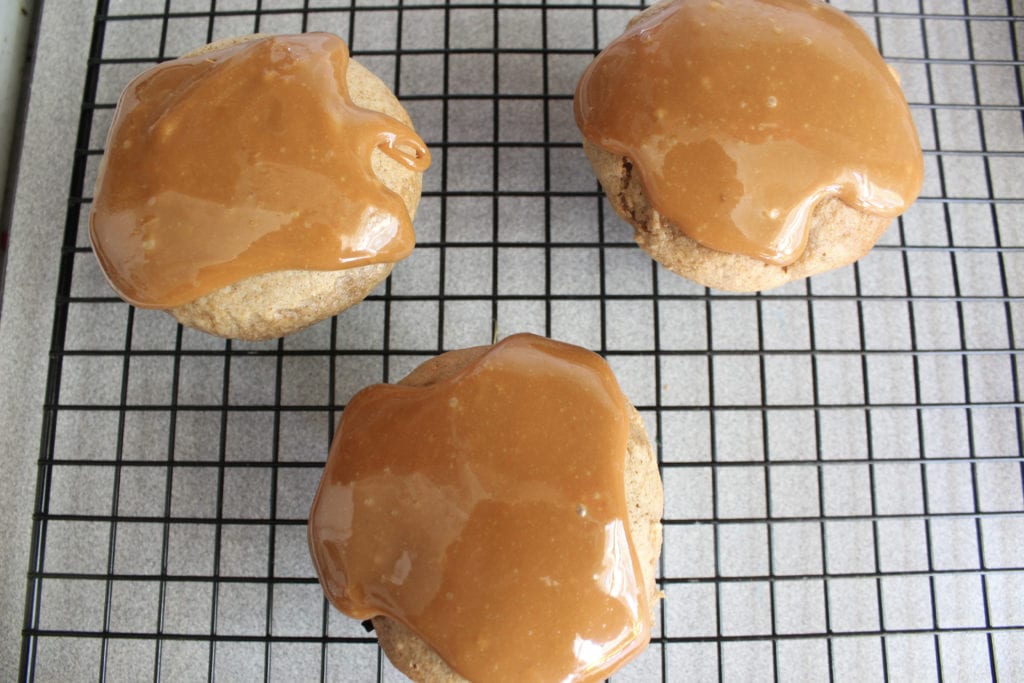 Ingredients
1 Box of Spice Cake
2 Medium Apples, peeled and chopped
20 Caramels
3 Tablespoons of Milk
1 Cup of Chopped Pecans
Wooden Skewers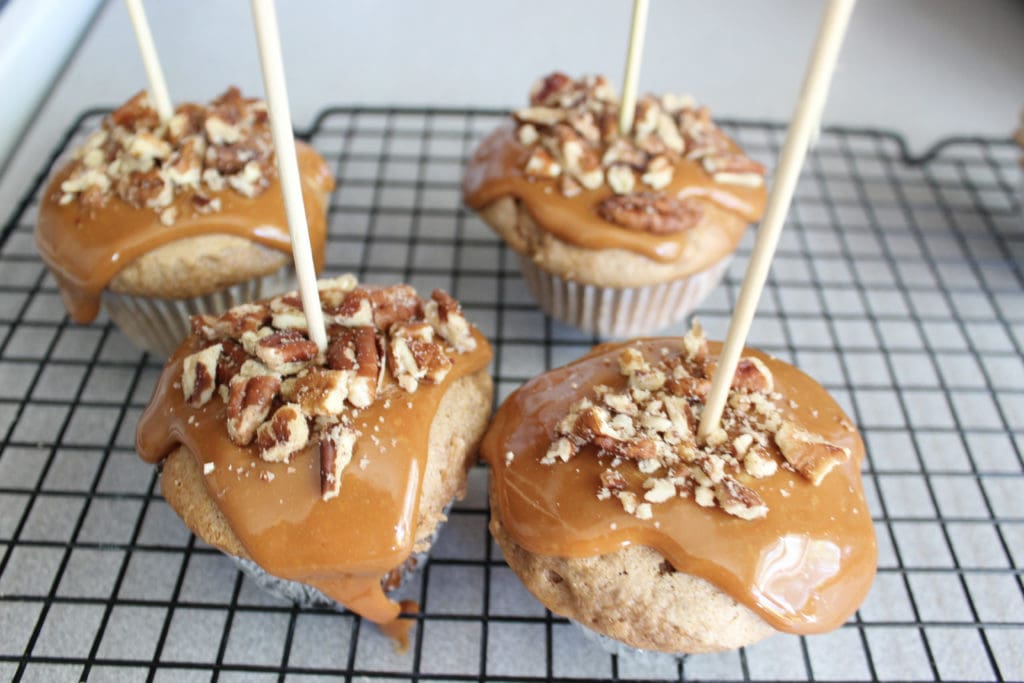 Directions
Preheat oven to 350 degrees.
Line a 12 cup cupcake pan with liners.
Prepare the spice cake mix according to directions and add the chopped apples. Pour into the cupcake pan.
Bake for 20 minutes or until a toothpick comes out cleanly.
Let cool.
In a small pan, melt caramels and milk until smooth.
Spread the caramel over the top of the cupcakes – it will drizzle down the sides! The caramel melts fast so top with the chopped pecans and then stick a wooden skewer on top.
Serve the Caramel Apple Cupcakes and enjoy!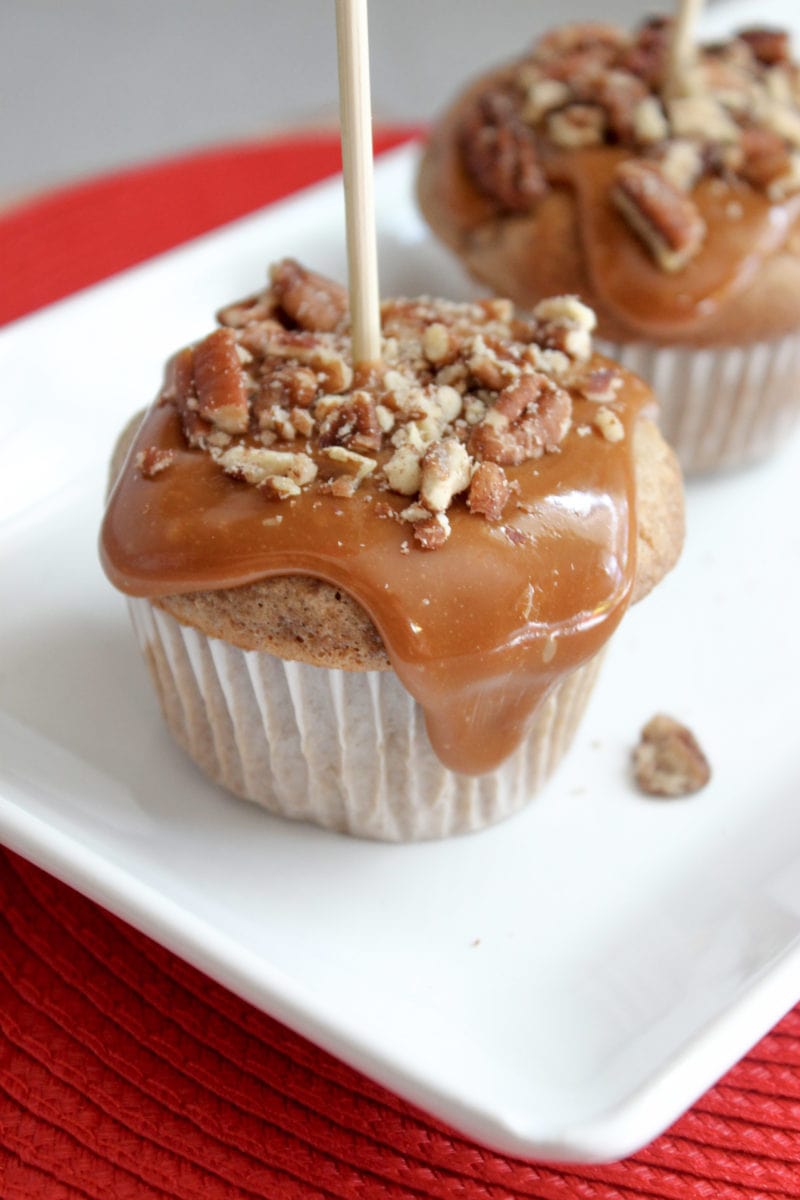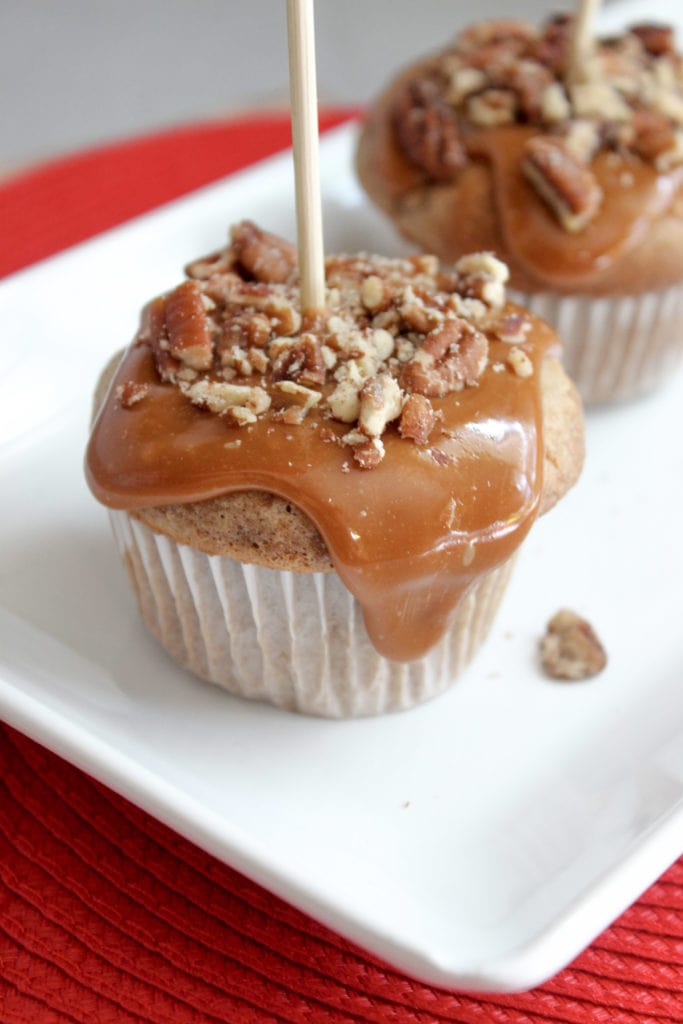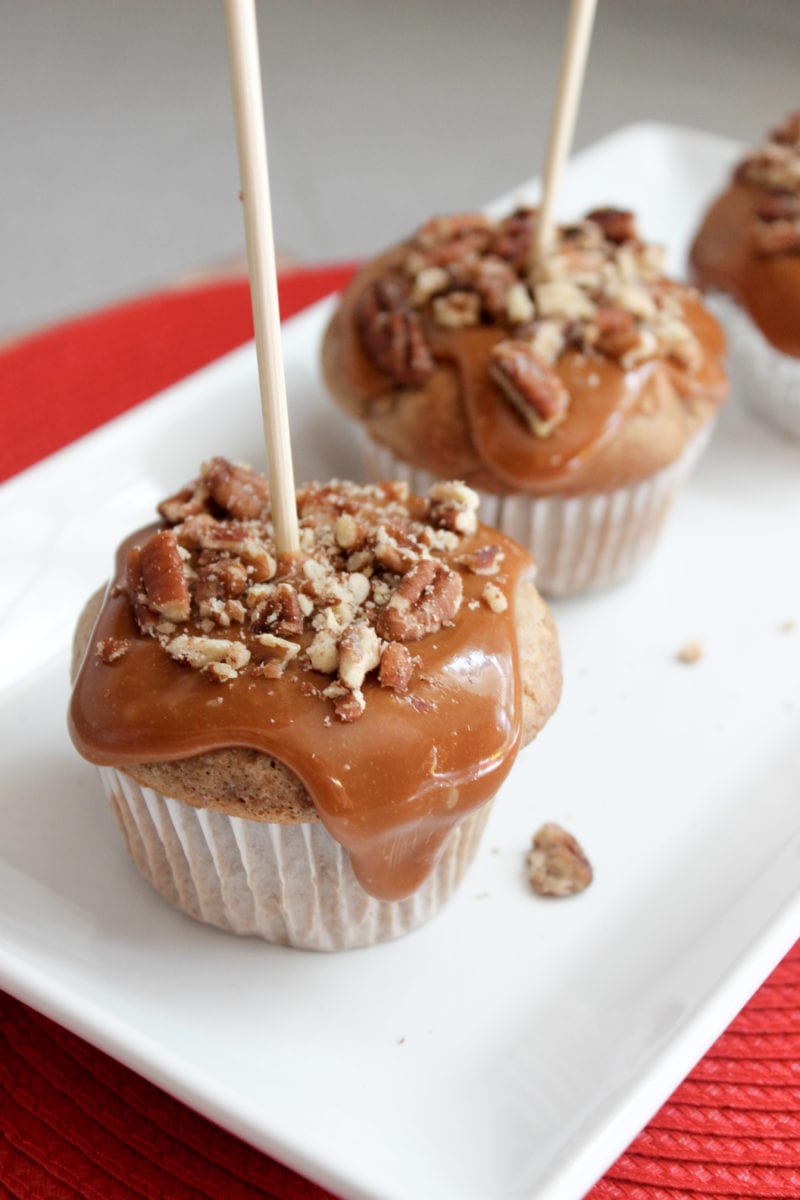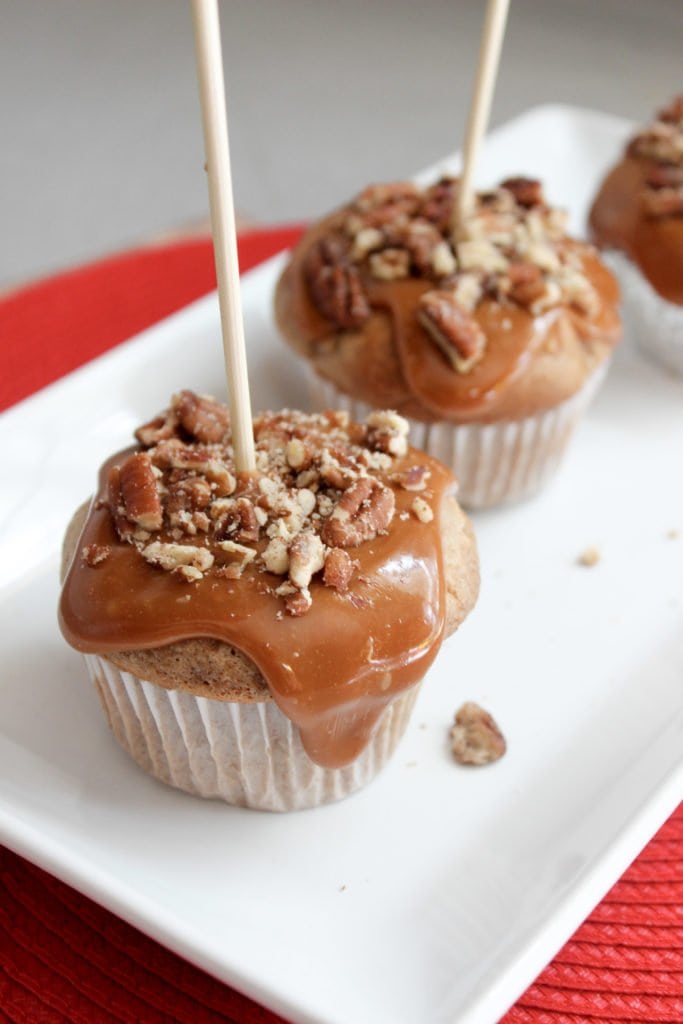 For those of you with nut allergies, simply skip the nuts or swap for an alternative. There are also plenty of pumpkin desserts you can make for any holiday gathering.