It's the time of year again – the most wonderful time of year: kids jingle-belling, and everyone telling you "Be of Good Cheer!"
And also, "Could you bring a dessert?"
If you're like me, making holiday desserts is almost a holy experience. There are certain treats we simply wait for all year long, and pulling out those special ingredients is exciting.
But it can also be overwhelming, which is why today I am going to give you an early Christmas gift – a recipe that's simple, quick, and will be a hit everywhere you go year-round.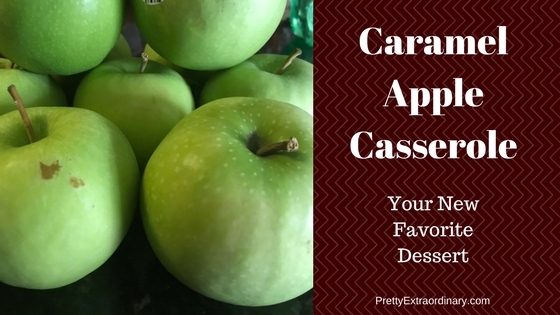 The Caramel Apple Casserole is such a hit in my house that I cannot make it until right before I'm ready to serve it, or my children will inhale the entire bowl before anyone else has a chance to even admire it.
This is our family's number one go-to recipe, and it's always a smashing success. It is, of course, an excellent dessert any time of year, but there's something about the holidays that make desserts taste even sweeter.
Here is the simple (and quick) recipe for Caramel Apple Casserole:
Ingredients:
6-8 Granny Smith Apples
12 full size Snickers bars, frozen
1 large tub of Cool Whip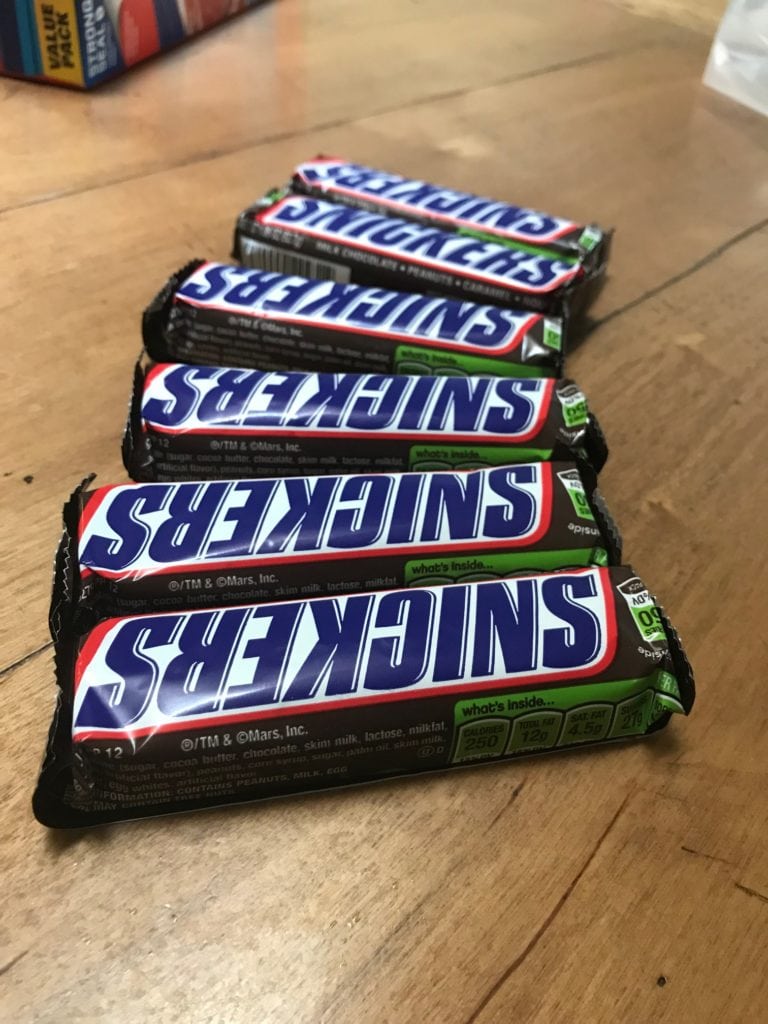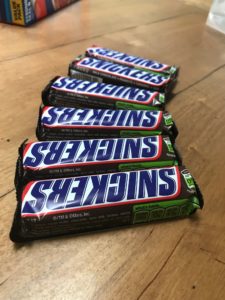 Freeze your Snickers bars the night before so that they are easier to break into small pieces.
When you're ready to make your casserole, cut your apples in small, bite-sized pieces and toss them into a large bowl.
Place the Snickers in a gallon-sized ziplock bag (you may want to double bag them because sometimes the bags tear in the breaking process), then wrap them in a dish towel.
Now for the fun part…
Hand your most responsible child a hammer and the wrapped up Snickers bars, and send them outside with instructions to break the candy into pieces, and watch as their eyes light up with glee.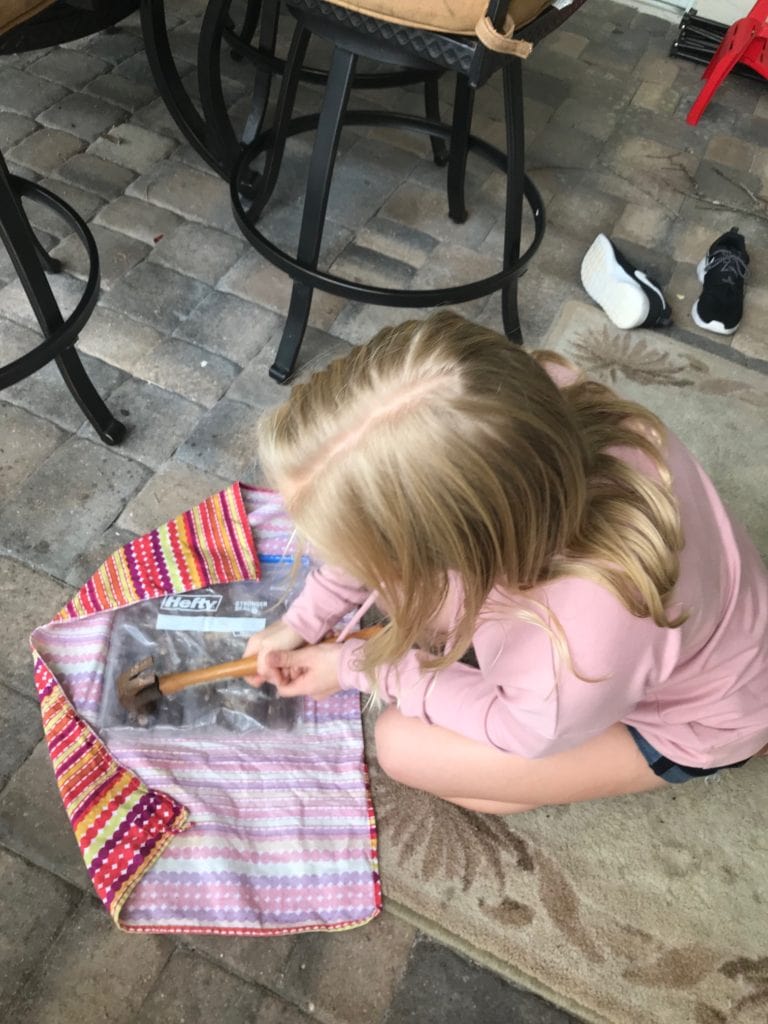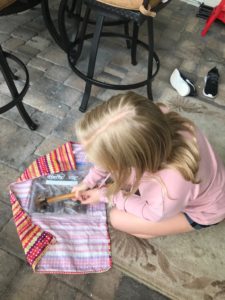 When your child has sufficiently rendered your snickers bars into chewable crumbs (you want them bite-sized, not powdered, watch the kids closely. *wink*), gently open the bag and dump the chocolate in the bowl with the apples.
Stir the apples and Snickers together until they are sufficiently blended.
Grab your tub of Cool Whip, and dump it into the bowl with the apples and Snickers, and stir until it's all well blended and your children are standing over you salivating.
Slap away dirty fingers trying to reach into the bowl to steal a bite.
My final piece of advice is to grab a small plate and scoop out a small serving of this favorite dessert for yourself before you set it out for others, because if your house is anything like mine, this casserole lasts 4.6 seconds before it is fully consumed.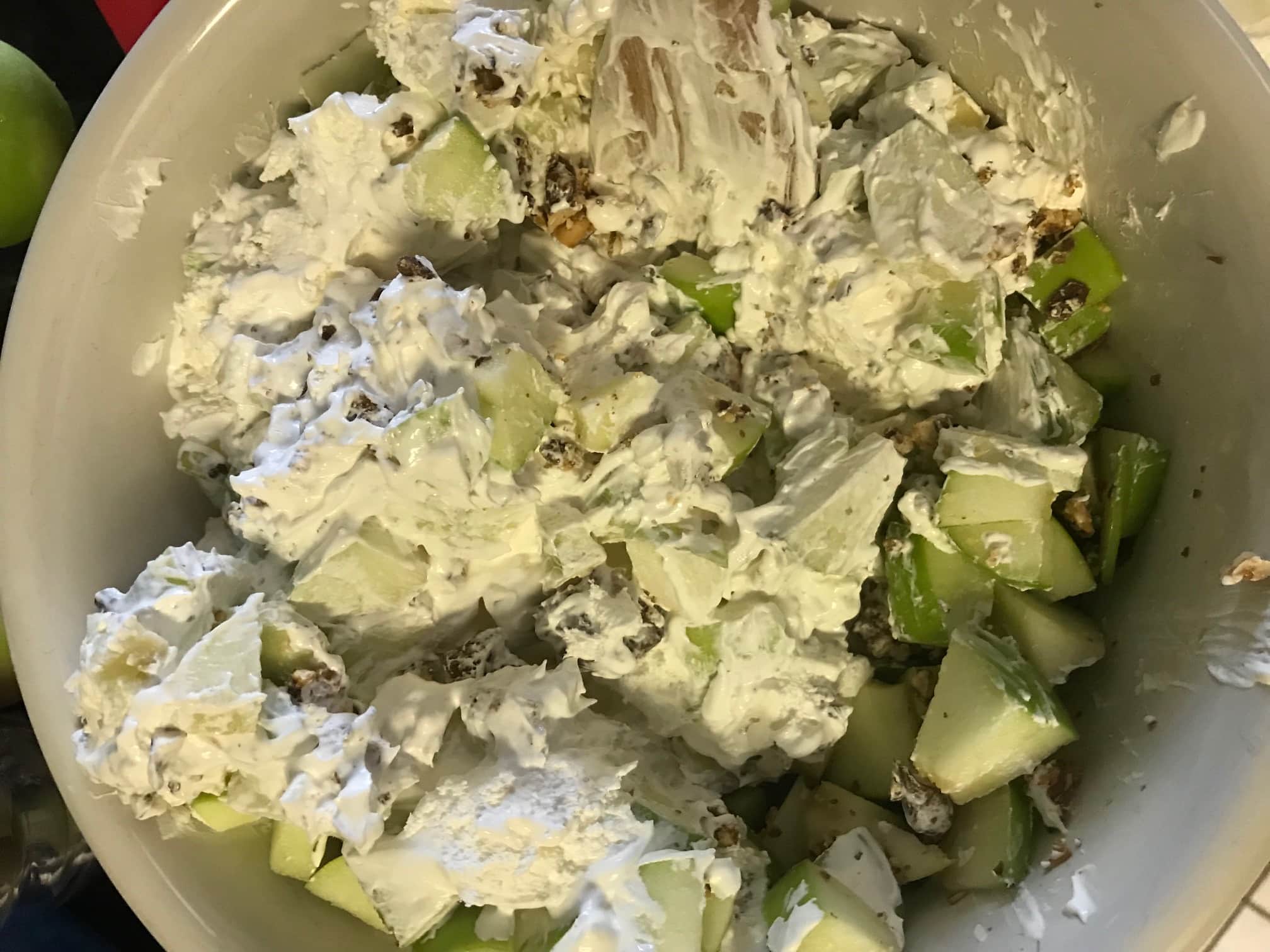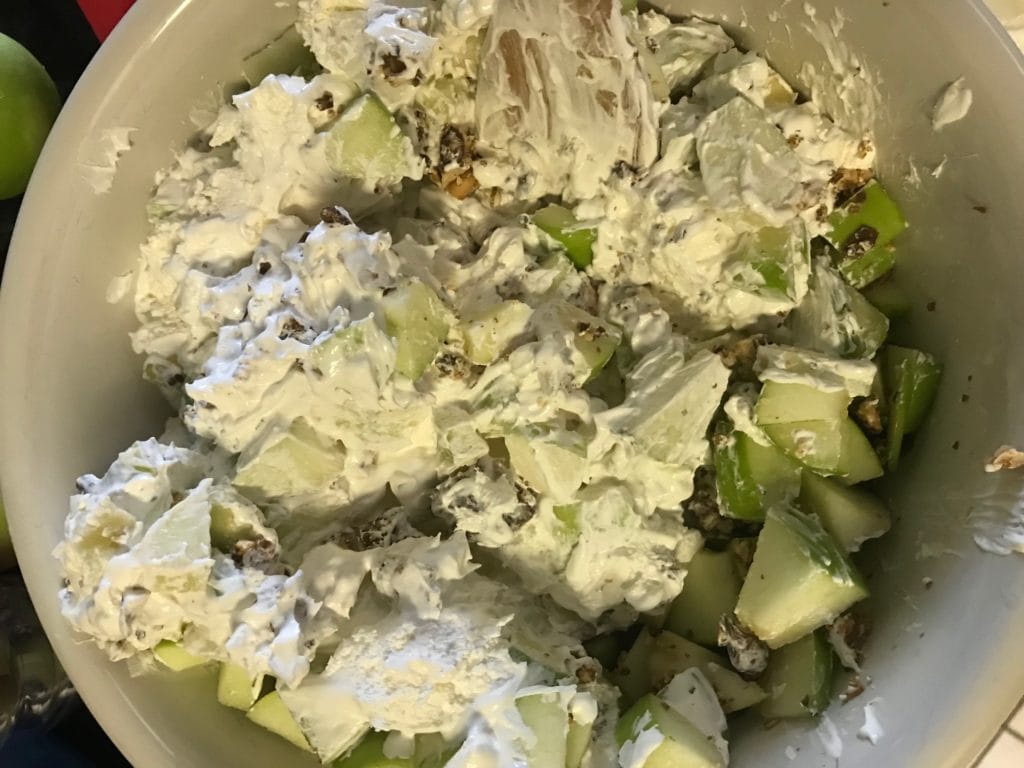 Happiest of holidays from all of us at Pretty Extraordinary. Enjoy your family, enjoy the traditions, and, naturally, enjoy all the delicious food you can.
January is coming, and with it a renewed commitment to healthy eating. December is for Caramel Apple Casserole.
What is your favorite holiday dessert?
P.S. Here are a few of our favorite Holiday Side Dishes to add to your rotation – plus maple glazed twice baked sweet potatoes to make you drool.
SaveSave