The leaves in my part of the country are already starting to change. As the greens make way for the bright reds, oranges and yellows, I'm reminded that so many of my routines are ready for a makeover as well.  My shorts and flip flops are steadily being replaced by jeans, leggings and my favorite boots.  My summer dresses are being updated as I add scarves and jean jackets.  And my beauty routine is just waiting for an update.  We often forget, as the temperatures change, we also need to adjust the way we take care of our skin, hair and body.
Here are 5 tips to make that transition easy for you.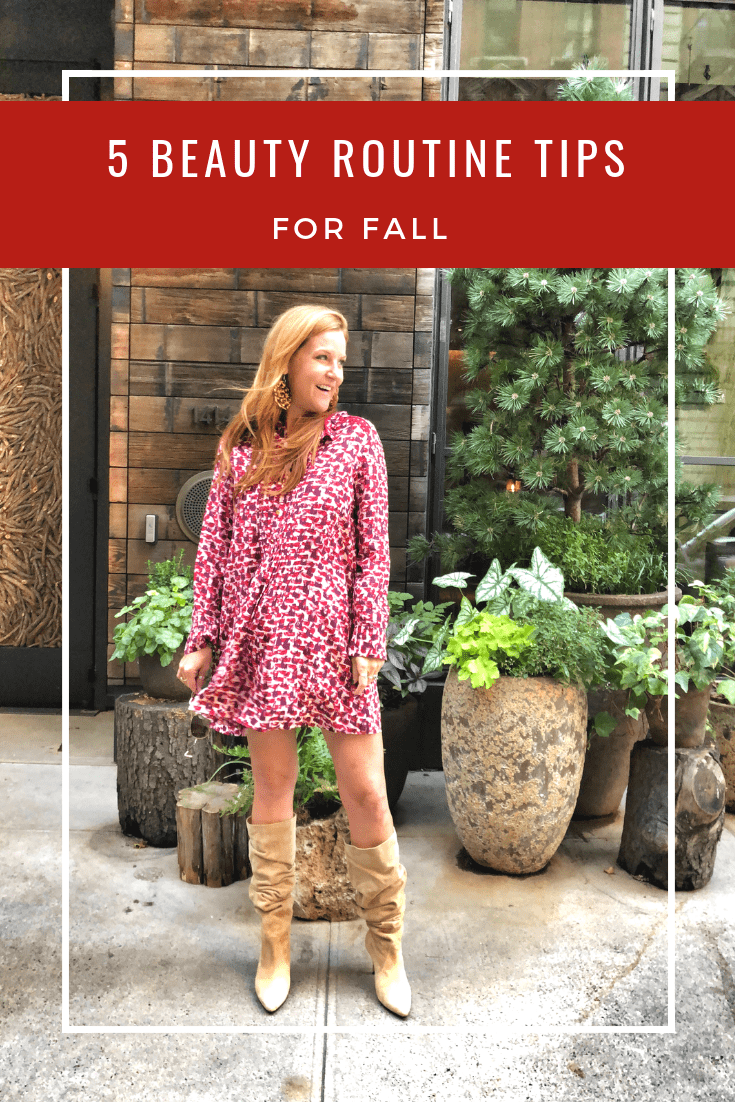 5 Beauty Routine Tips for Fall
Heal your hair – For months now, your hair has taken a beating from the sun, the pool and the ocean. Give it some extra healing love with coconut oil. Apply the oil to dry hair and let it sit for 15-30 minutes and then wash it out…shampoo and condition as normal.  You may have to shampoo your hair twice to remove all of the oil, but this treatment will begin to restore your hair to its previous healthy state.
Don't forget sunscreen – I know….not that Summer is over, it is easy to forget that the sun is still strong, but it is.  You must still apply sunscreen – especially to your face and hands…the two areas that are regularly exposed.
Lay it on thick – As the temperatures cool down and the air becomes more dry, a thicker, more moisturizing lotion becomes a 'must'.  Having one you love that you can use first thing in the morning and right before you go to bed will help your skin to stay healthy and soft. (this is always a challenge for me this time of year)
Color code – I love updating my colors as we head into Fall. This year darker nail colors, from navy to gray to olive are popular.  Additionally, the 'brighter' coral lipsticks and pinker cheeks are trending more towards burgundy and dark red.
Avoid the frizz – One of my biggest Fall battles is the static and frizz that seems to stare at me in the mirror each morning. If a smoothing keratin treatment at your local salon isn't an option, look to a keratin product to help tackle the dry, crazy hair. A product like this helps with split ends, minimizes frizz and helps to keep your hair from breaking.
Now it's your turn…what are your favorite Fall Beauty Routine Tips?  I can't wait to hear yours.