I've (recently) been fully committed to a healthier kitchen experience. Admittedly it takes effort. And practice.
And patience on my family's end.
It can be time consuming as I experiment with flavors and recipes, but planning ahead has been a life-saver. The small people and my husband are being the best of sports. Meal time has always been a time we have enjoyed together and I'm having fun mixing and matching all the while encouraging them to 'guess' what I may have included in any given meal.
The look of delight when I find a winner as I did with this meal is encouraging me to keep trying.  This whole meal takes about 45 minutes to pull together – not nearly as bad as a few I've tried lately. The bonus? Leftovers for later in the week. (and super affordable!)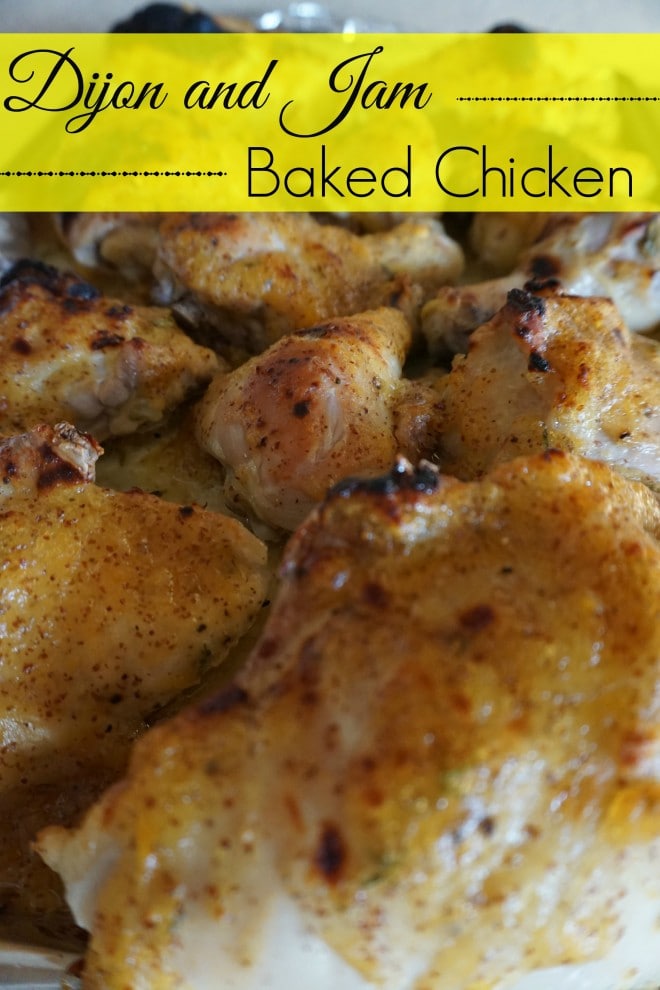 Dijon and Jam Baked Chicken
Ingredients
10-12 chicken pieces (skin on) Choose your favorites (breasts, thighs, drumsticks)
Sea Salt and pepper
1 1/2 cup favorite light colored jam (mango, pineapple, apricot)
2 – 2 1/2 tablespoons Dijon Mustard
3/4 cup water
Fresh Thyme
Preheat your oven to 400 degrees.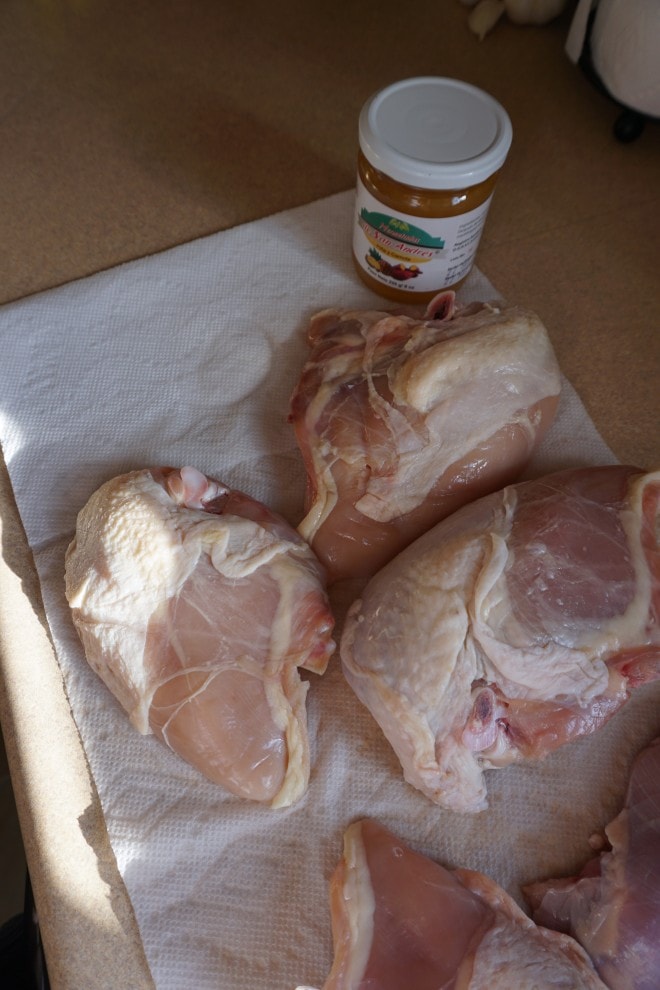 Wash and dry your chicken pieces. Place them on a lined baking sheet. Sprinkle with salt and pepper.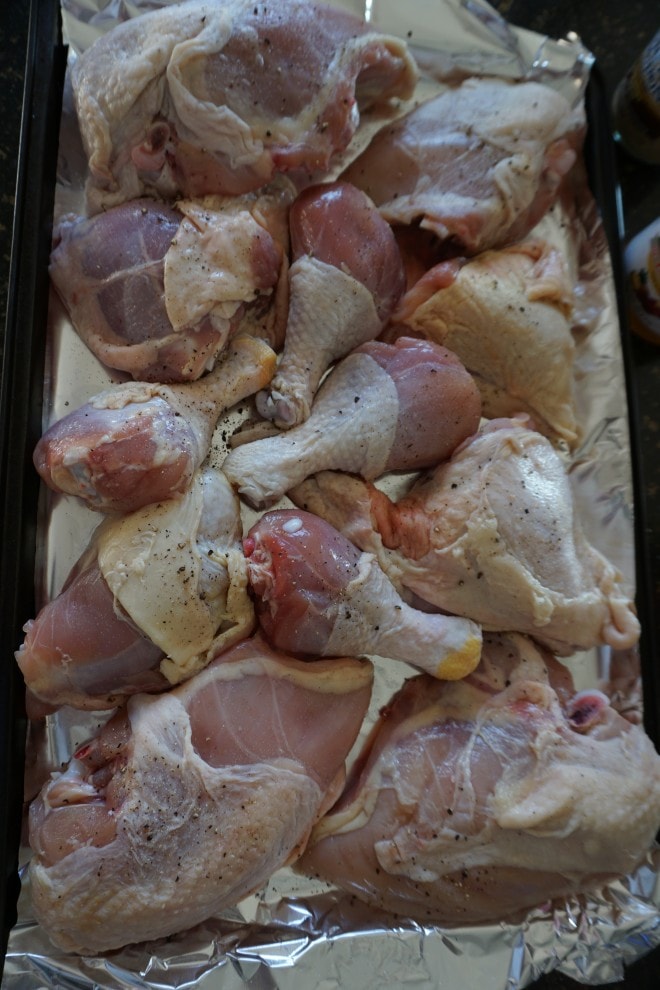 Bake for 10-12 minutes. While the chicken is baking, whisk together remaining ingredients over low heat. I was so excited to use the jam I had brought back from a trip to Guatemala. (The jam was a blend of pineapple and papaya and handmade in the mountains by a group of women with little to no formal education who have started their own business to support their families….it brought such a beautiful, natural flavor to the meal. )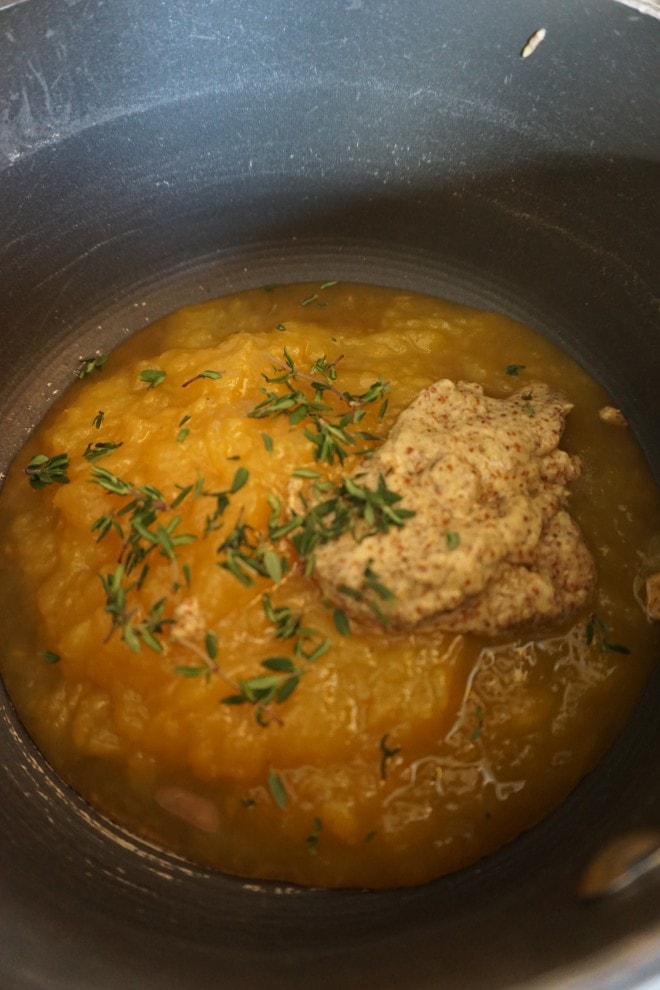 Remove the chicken from the oven, pour the mixture over top and bake for another 15 minutes.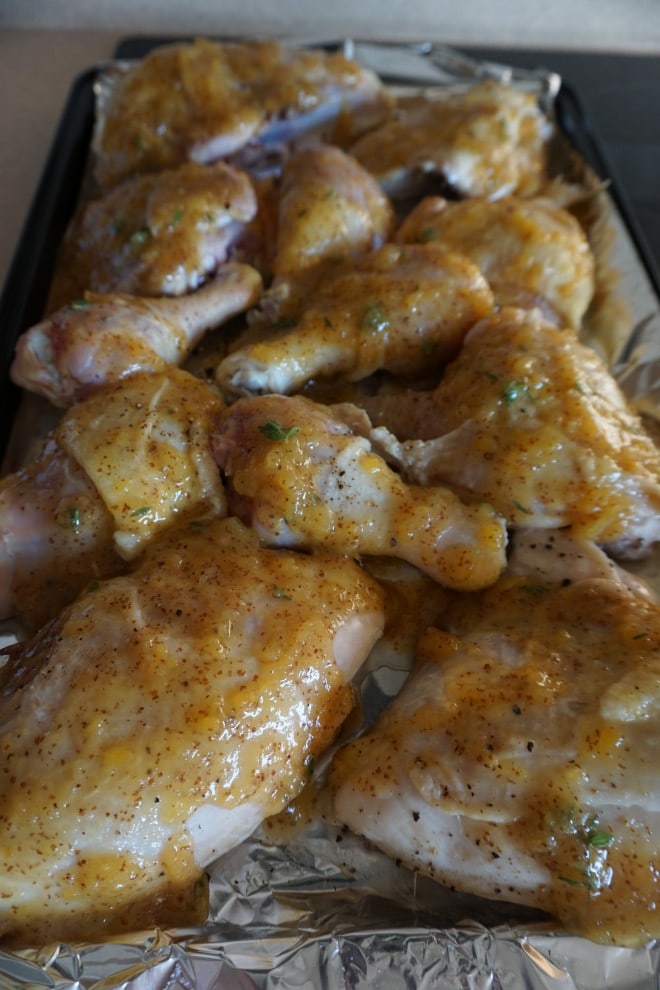 At the 15 minute mark, broil the chicken for 3-5 minutes to give it a crispy appearance.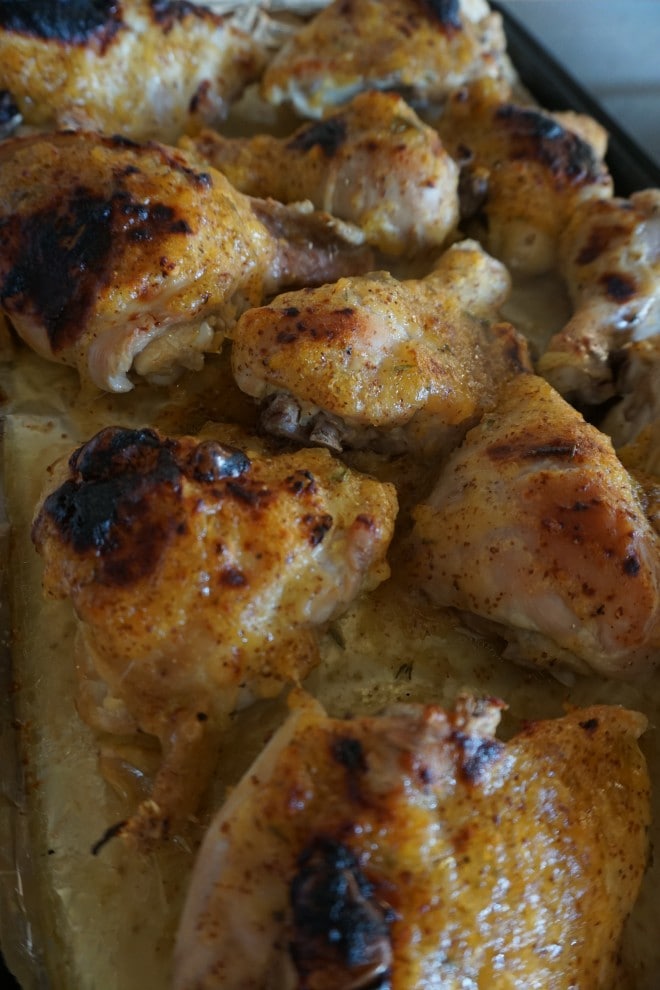 Serve with a favorite side dish – rice, potatoes, pasta or veggies.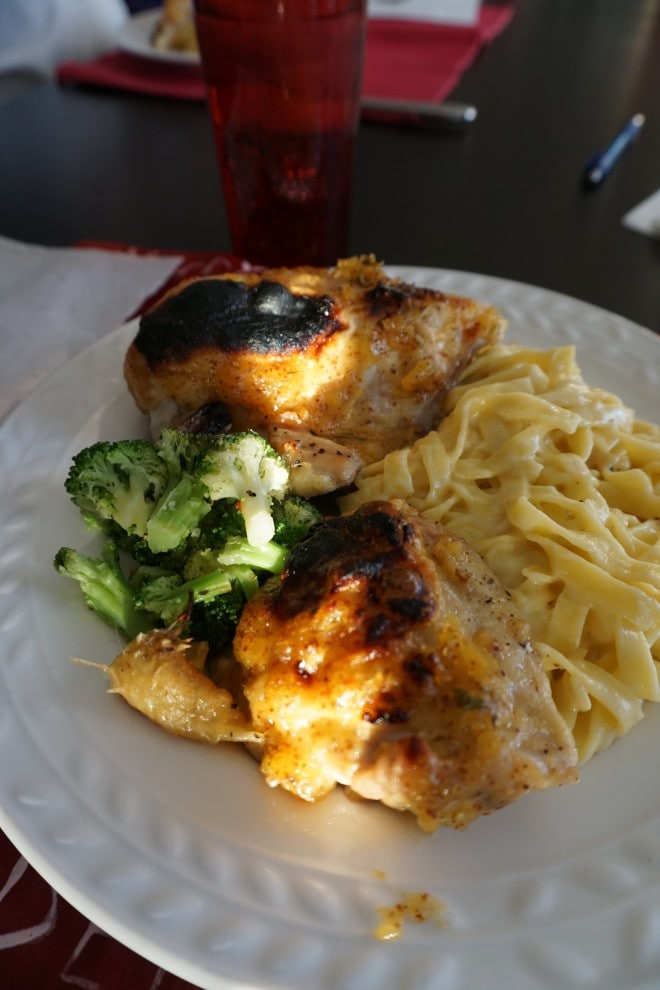 Enjoy! (I know we did!)
Let me know what you think.
Note: friends – the 'healthy' key here is choosing a natural, no preservative jam as I did. I watched these ladies make this jam and it was magic. Good luck!