This isn't one of those times that I tell you I am a miracle worker except maybe I AM. Especially in the eyes of my small dude. And also maybe in the eyes of the other baseball moms on Coop's team.
You see, the Rookie's season just started last Sunday – as in nine days ago. The team played League games on Sunday, on Thursday, and then Tournament games on Friday, two on Saturday and two innings at 8am on Sunday until a torrential downpour and lightening put a halt to the game.  In case you weren't aware, baseball is a superstitious game. This means, at least in our family, your uniform isn't washed that often.
Great for players and coaches.
MISERABLE FOR MOMS WHO WASH THE UNIFORMS. Can I get an AMEN?
I proudly wear the shirt to support my guy.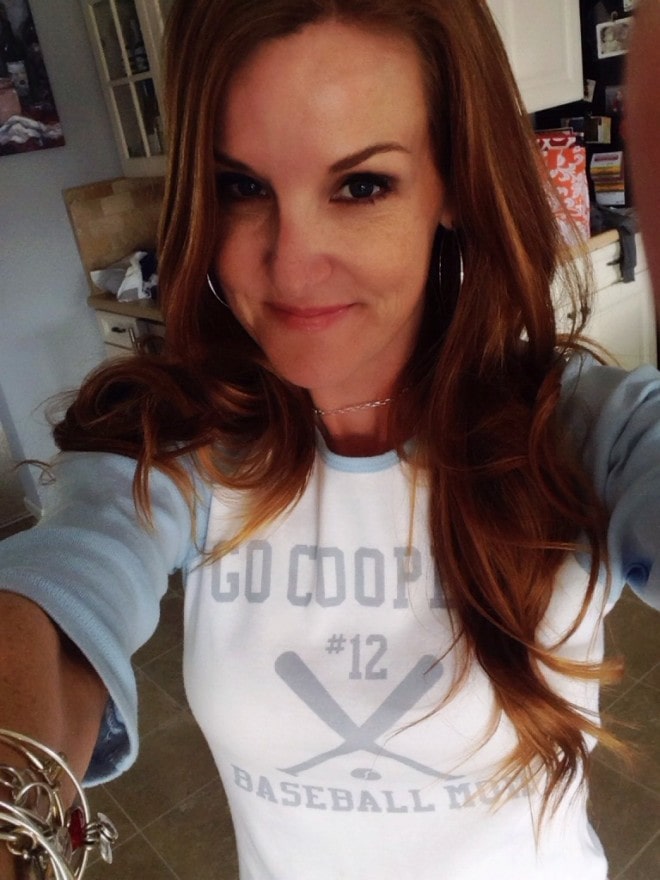 I cheer loudly. I don't miss a pitch. I'm there for every slide, every throw, every swing. (read: every grass stain, every mud mess, every after game icee)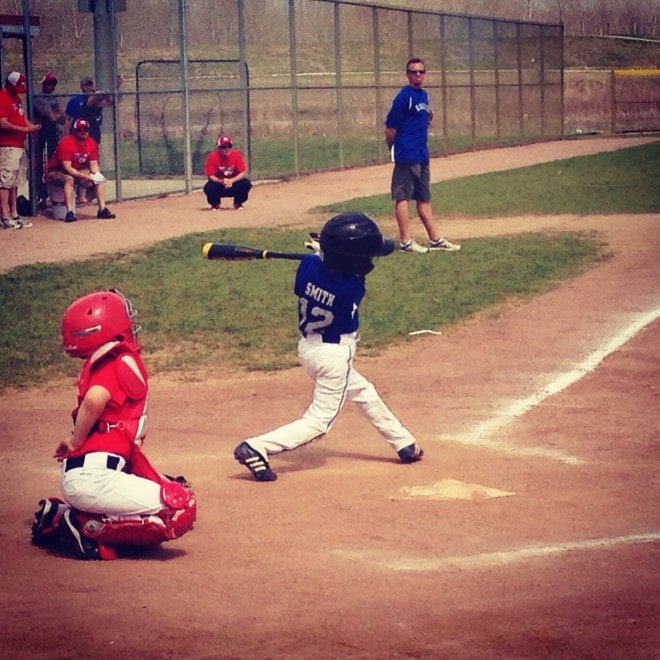 This is what Coop's pants looked like on Sunday night.
The front: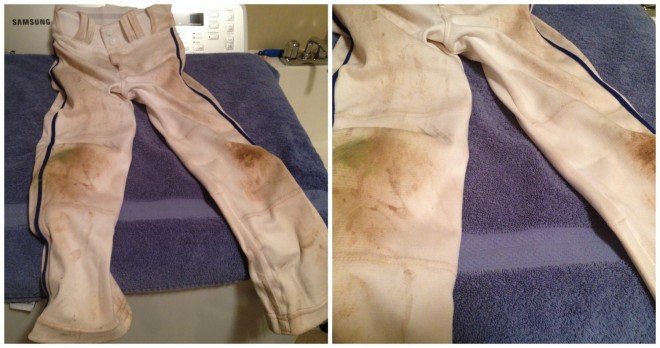 And the back: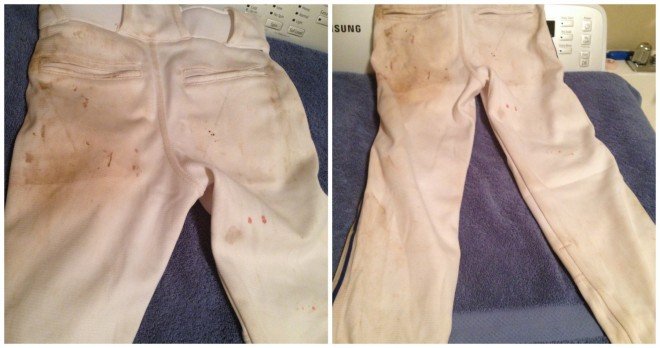 Normally, I would soak them, use Tide with bleach and pray.  But, my friends at Tide sent me Tide OXI Multi Purpose Stain Remover to try. And? As you can imagine, I was AFRAID of what I was facing. Many of the other parents had already been washing their boy's pants (a few times, I might add) So, I was willing to try something different. I followed the directions, soaking with this new Oxi instead…. and added a little elbow grease (I was AFRAID of those grass/mud/icee stains).
This is what they looked like after one hour of soaking – even before the actual wash.(Crazy, right?)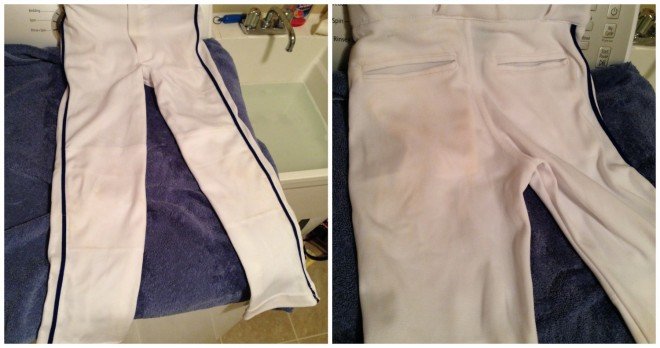 And this? Miracle. After the wash.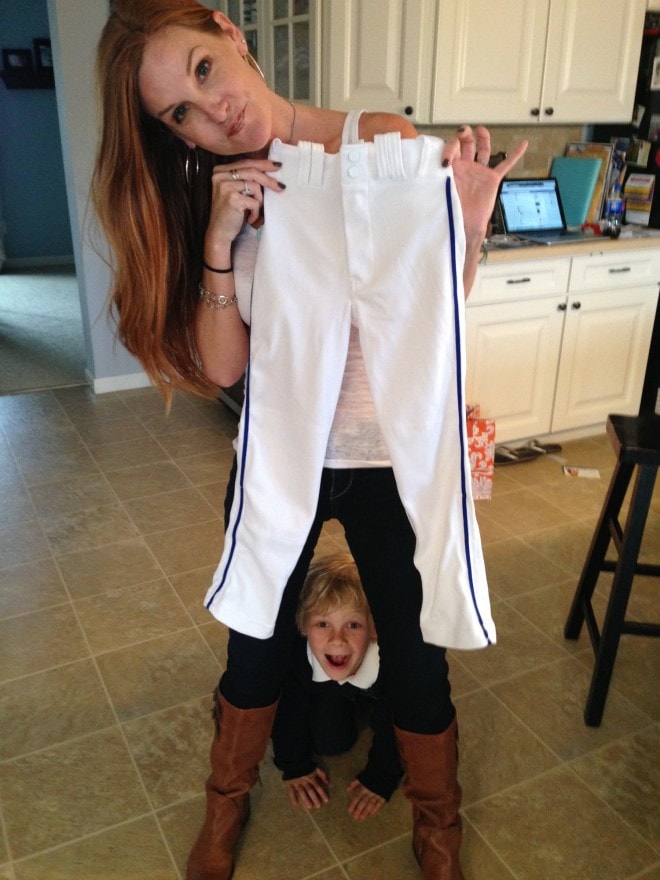 TAKE THAT, BASEBALL MESS. I've got you covered.
Five and a half games. No washing in between. To simple, beautiful WHITE, Baseball Perfection.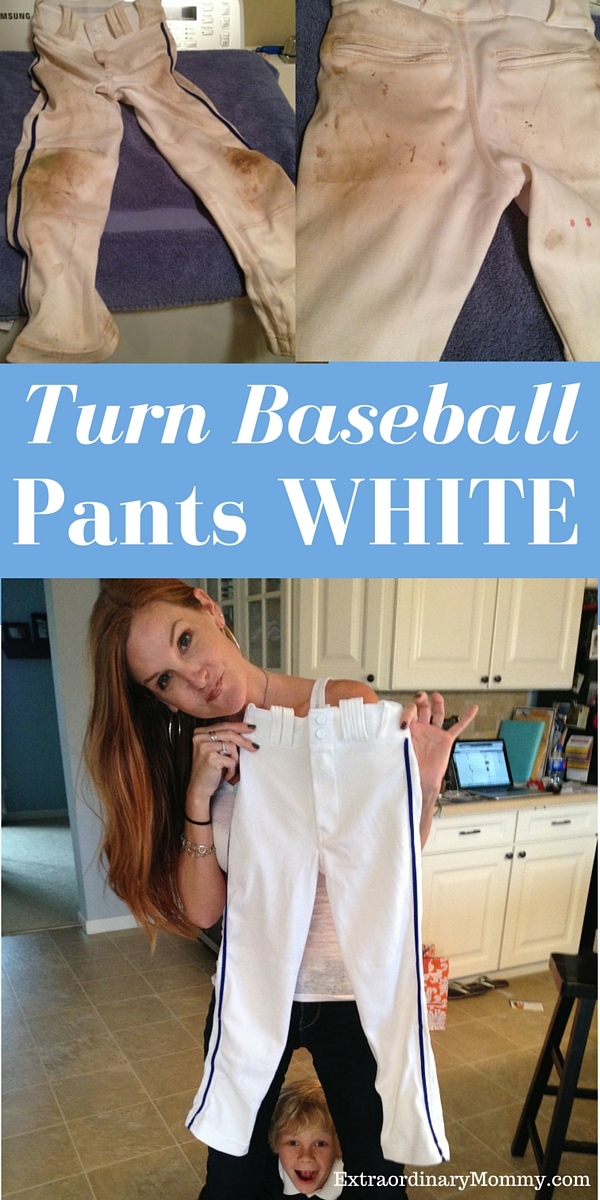 Mom + Tide OXI = Awesome.
Disclosure: I wasn't compensated in any way to share this with you. Tide did however, send me a sample to try. As always, the opinions and experiences you see here are mine and mine alone. I couldn't make this up if I tried 🙂