Leggings are a favorite for Fall and Winter. A great layering piece, they're comfortable and warmer than your best tights. But are you stuck with how to style them? I'm sharing my favorite looks that will keep you cozy and your bum covered. 😉
With a Long Cardi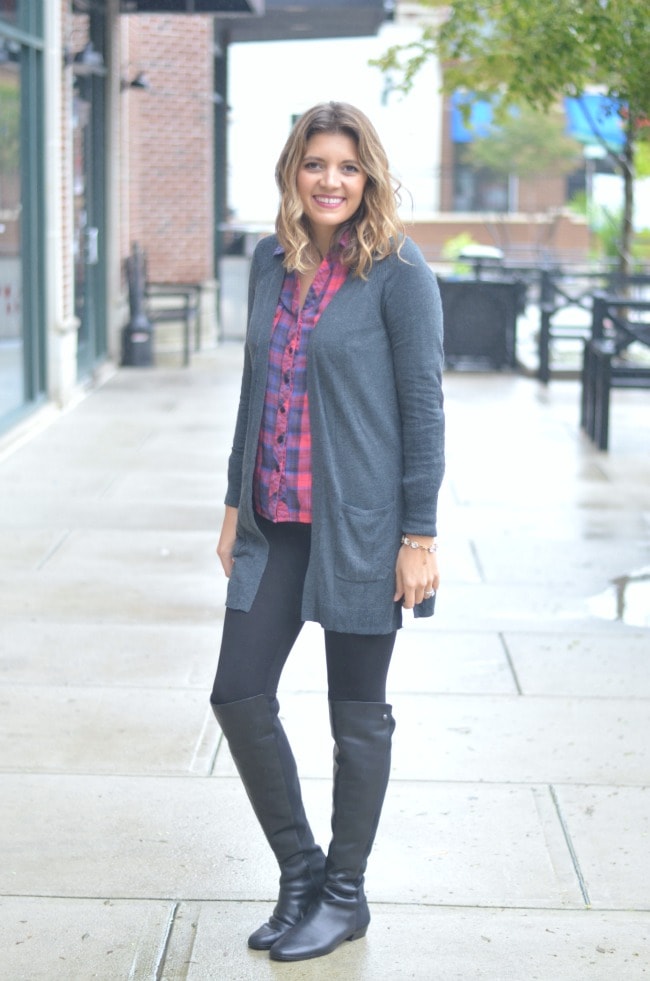 This is probably my favorite because of the many layering options. Try a button down, like I did here, or switch it up with a tunic-length t-shirt (like this one!) or printed dress.
Under a Dress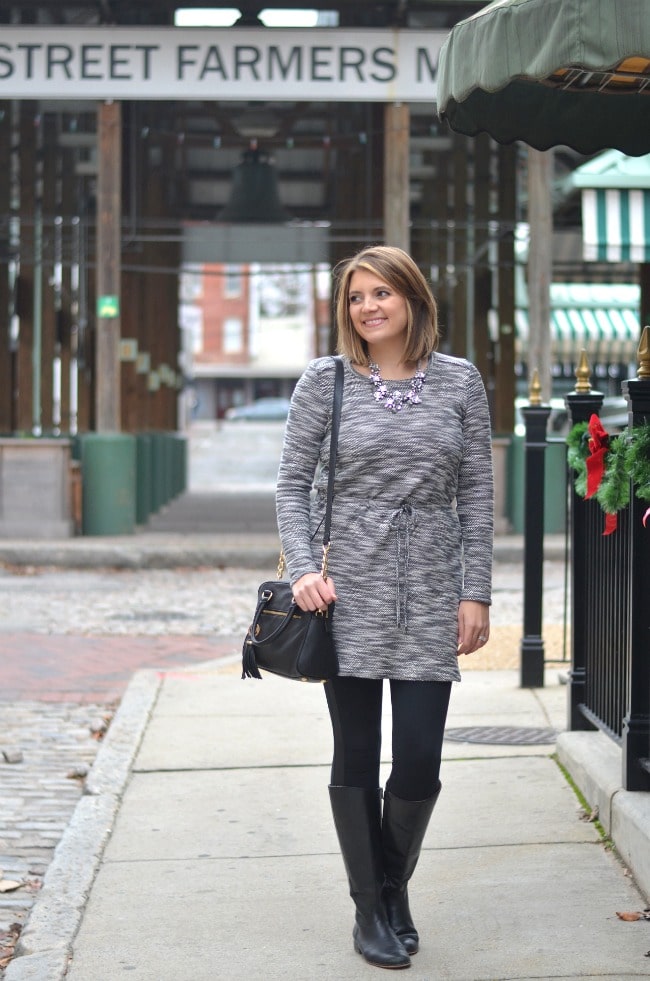 When it comes to staying warm, tights can only take you so far. When Winter kicks into high gear, I trade my fleece stockings in for leggings and never look back. If you're worried about unflattering bulk, going for a forgiving drawstring waist dress like I did or try a shift or shirtdress.
With an Oversized Sweater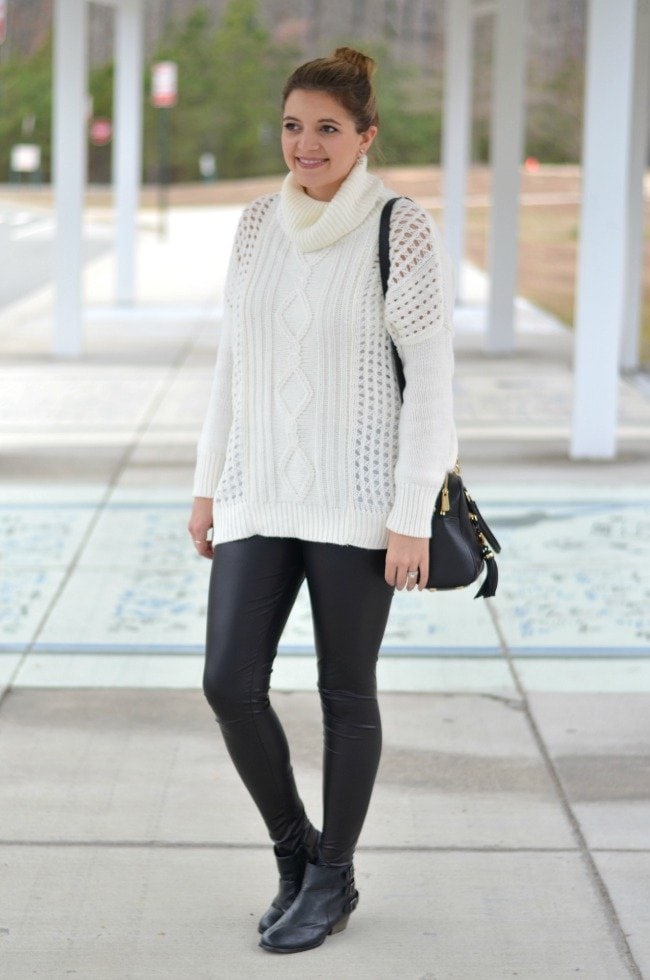 The borrowed-from-the-boys look is in. Play with proportions by matching your oversized sweaters with sleek leggings. This one, which comes in blush and black, is perfect.
With a Button Down/Popover Tunic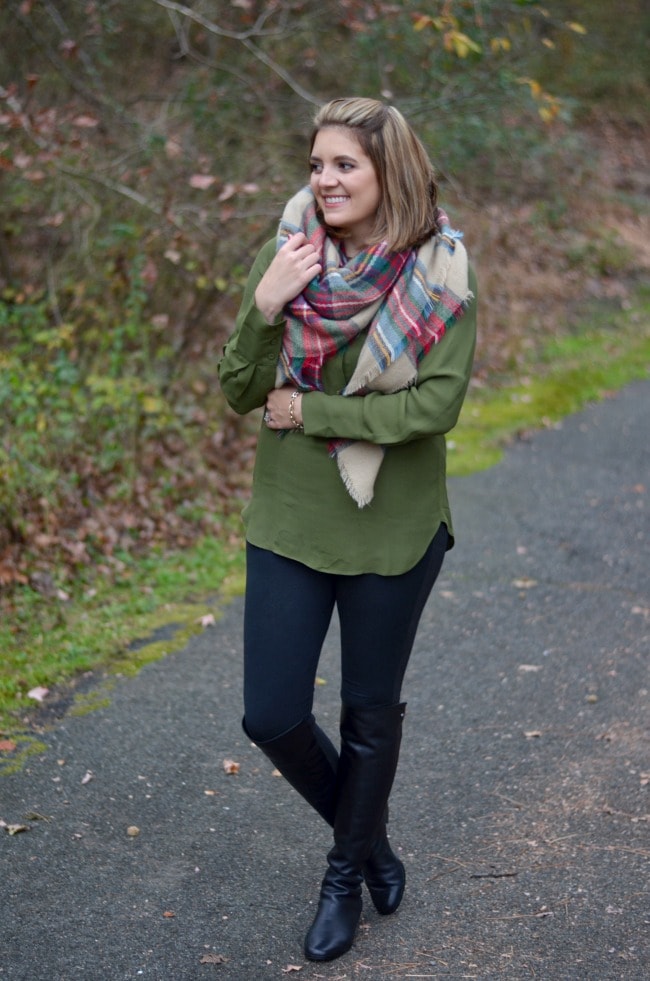 I love a button down tunic because they are so versatile. Wear them with jeans (long or tucked in!), or you can pair them with leggings. (If you're on the hunt for one, this one is $40 and comes in a variety of colors and prints)
With a Sweater Tunic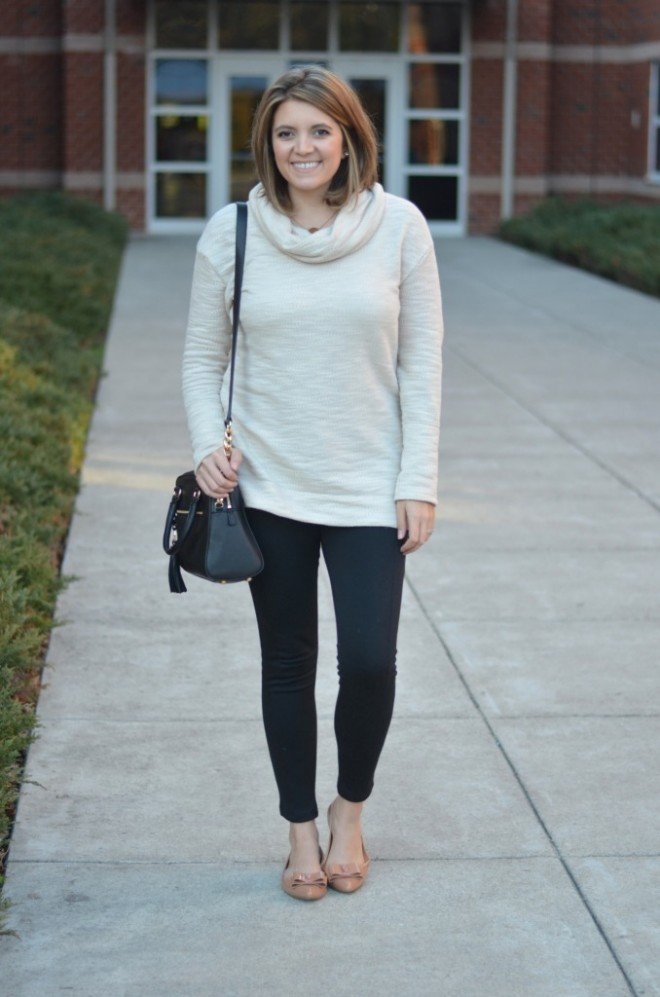 Another favorite, pairing a sweater-style tunic with leggings almost feels like getting to wear pajamas all day. This one is a nearly identical style to mine, but I also love this v-neck option, and this one with stripes. (Bonus: they're all $40!)
What is your favorite way to wear leggings?