Thanksgiving traditions often focus on delicious food and the family that comes together to enjoy it. Maybe you have a special casserole or favorite side dish that everyone looks forward to each year or you like to stuff yourself with turkey and take a nap.
No matter what your family traditions are, we are bringing you five more Thanksgiving traditions that you will want to start right away.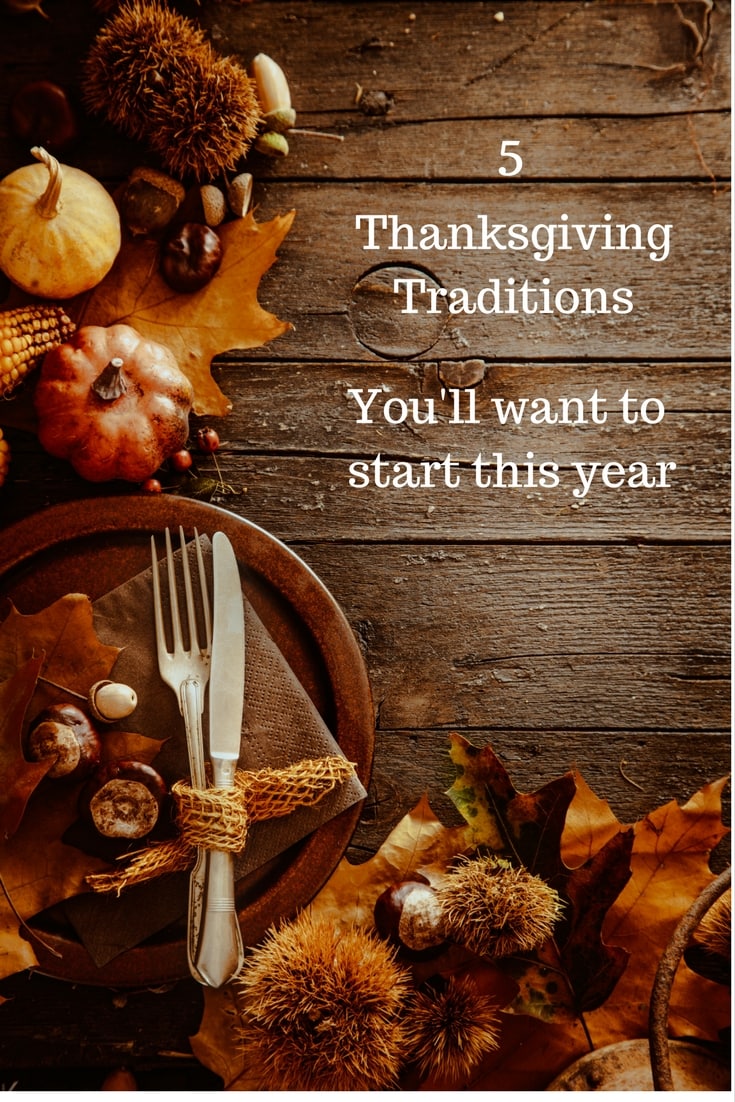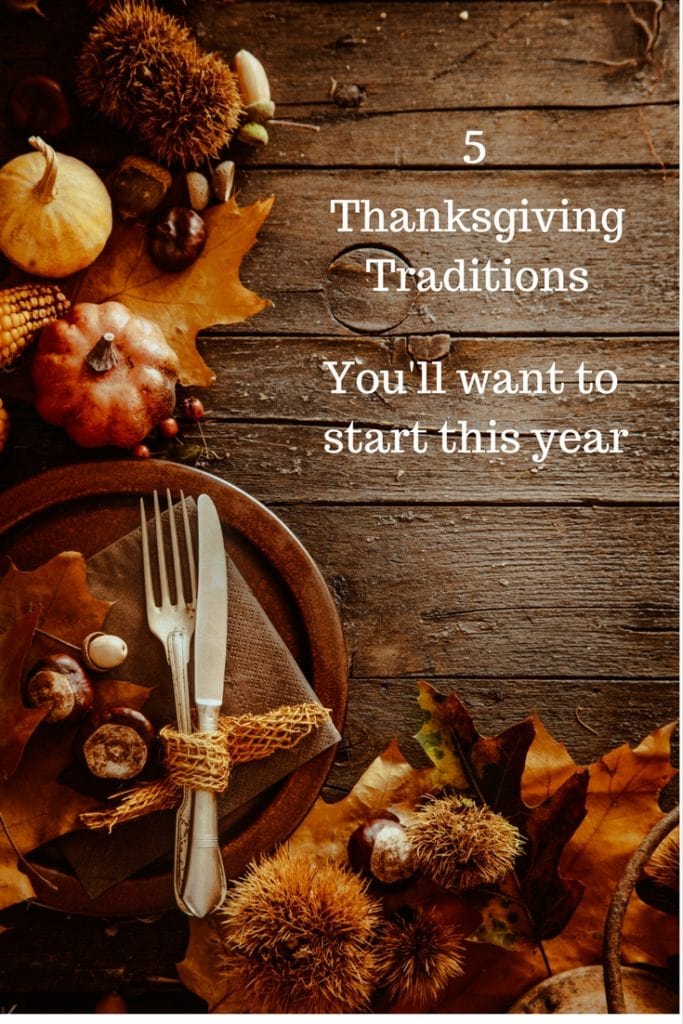 Make a Thanksgiving scrapbook.
Get an empty scrapbook and paste a picture of your family on the first page. Each family member will write one thing that they are thankful for around the picture and sign it with their name. Each year, add a new picture and list new blessings around it. In the future you will have so much fun looking back at how your family has grown and remember how you have been blessed year after year.
Create a blessings tablecloth to use each year. Purchase a heavy duty table cloth and place it on your Thanksgiving table. Sometime during or after your dinner, distribute sharpies and have everyone in attendance sign their name, the year, and share one thing that they are thankful for. You will need to use sharpies or cloth pens so that your blessings don't wash away when you wash the tablecloth, but make sure that they don't bleed through onto your table. Reuse the tablecloth each year as a reminder of how you have been blessed.
Take a walk together after dinner. After the big meal, you'll probably be tired and tempted to crash and take a nap. Why not mix it up by taking a family walk together? Let the cool breeze and conversation help you relax and digest that big meal you just ate. While you walk, catch up on life or share what you are thankful for.
Have a family football game. For many families, football is a big part of Thanksgiving. Instead of just watching the big game this year, why not have your own family football game? Pick teams, show off your skills, and have fun teaching the younger generation how to have a friendly football game. If football isn't your thing, you could always have a card game tournament instead.
Remember loved ones who have passed away. Thanksgiving is a great time to remember all the people that have been a part of your life. Remember and celebrate deceased loved ones by leaving a place set for them at the table. Before you eat, have someone give a toast in their honor or share a favorite story. You could also watch old home videos or flip through photo albums.
Which Thanksgiving tradition do you look forward to starting this year?