Spring has almost sprung! It is this exciting, energetic time of year. The last vestiges of the cold are melting (sometimes literally) away, and you are feeling hopeful that the bad weather is soon going to be a distant memory. Now it is time to start thinking about all things warm: spring cleaning, Spring Training, Spring Break, summer vacations, and most of all, gardening.
There are two types of gardens in the world: functional and fancy. Today let's talk about the functional type of garden. Besides pretty flowers to bring us pleasure, gardening can give us a great outlet and a way for us to nourish our bodies. Add into that the great exercise and mental clarity that gardening can bring and you've got a win-win scenario, and those don't happen too often in life. It is really important for us to spend time outdoors away from the screens and the stresses of life. Gardening could be a way for you to establish a new hobby that will get you away from it all, even if it is for just a little while.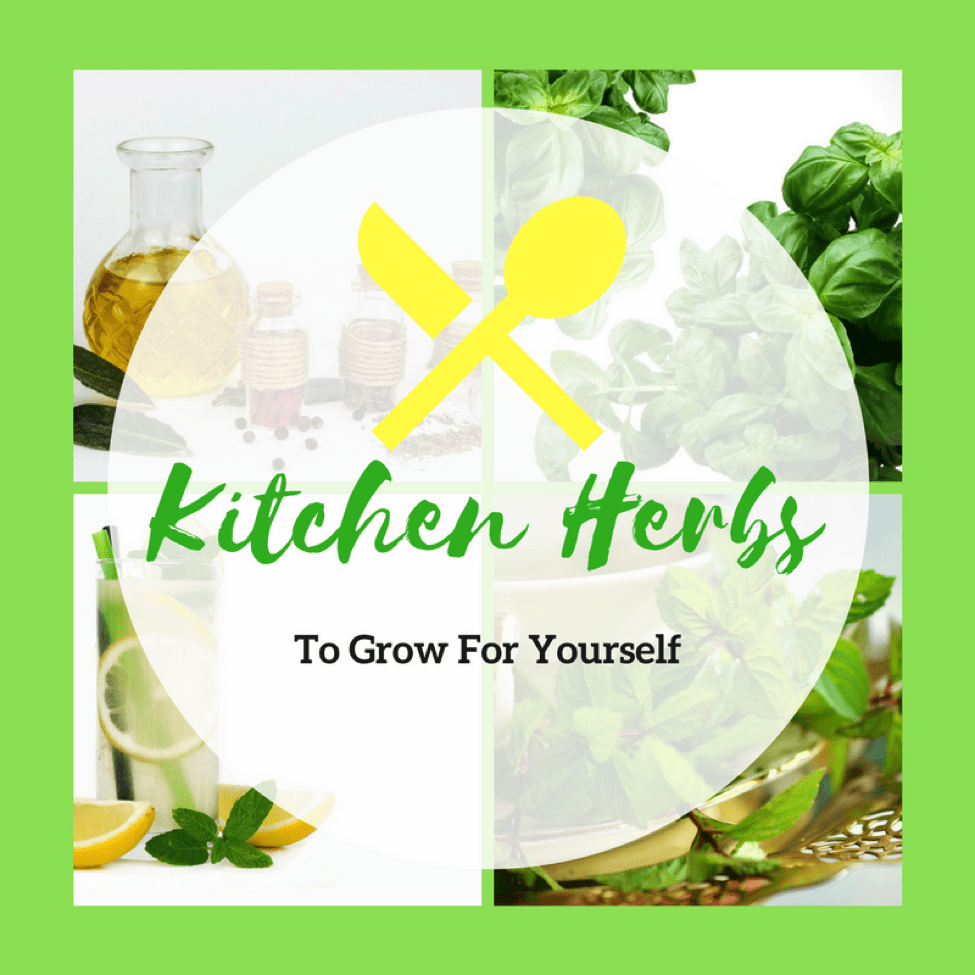 For those of us who are
beginner gardeners
, a really simple way to start growing (see what I did there?) is to plant herbs for us to use in our kitchen. These herbs add amazing fresh flavors to soups, sauces, entrees, and even beverages. There is a wide range of herbs to choose from, and you want to make sure that you get herbs you'll get a lot of use from. Think about what types of dishes you enjoy cooking, and use that to help you make a decision.
If you're unsure, here is a great list of herbs to get you started gardening for yourself:
Kitchen Herbs To Grow Yourself
Basil – This is a heavy hitter in the world of herbs. Basil can be used in any number of dishes, from soups to infusing oils, even freshening a summer salad. Growing basil requires 6-8 hours of sunlight per day, so pick a corner of your kitchen with lots of light.
Cilantro – Cilantro is a classic herb for those who love it. It can be used in everything from a topper on your taco, to being dropped into a steaming bowl of pho. Cilantro also benefits from full sun, and you'll want to keep your soil well-drained, but moist.
Spearmint (or any mint, really) – Fresh mint will absolutely step up your beverage game. It is the perfect garnish to a frosty drink on a hot night. Be careful when growing fresh mint: if you're not careful it can quickly take over your garden. To protect against being overwhelmed with mint, plant your seeds in a pot and watch how quickly they sprout.
Chives – Chives are so much more than a garnish for your baked potato. Add this herb to salads of all kinds, stir it into soups, and incorporate it into any dish where a gentle onion flavor is required. I know we're trying to stay functional here, but it is worth noting that if you have a penchant for purple, chives burst into beautiful purple flowers that you'll absolutely love.
Oregano – Oregano is another workhorse herb: you can add it to your oils, simmer it in your spaghetti sauce, and mix it into your meatloaf. No matter where you put it, oregano adds a punch of flavor. Oregano is a very low maintenance herb that is going to be very simple for you to grow.
Gardening, like any new hobby, can be intimidating. Take your time and learn everything you can. Don't go out and buy a bunch of new tools; keep things very simple while you're gaining knowledge. Before you know it, everyone will be wondering what the secret is to all of the tasty recipes you're turning out.