I wasn't sure I would ever have the courage to have a second child.
Having Delaney was beautiful and terrifying and almost life-ending. For me, not her. I had emergency surgery to save my life about 6 hours after having her. I woke to Jeff on the phone with my best friend, "She's ok. But if she never wants to do this again, that's ok."
I did it again. The mind is a funny thing – we bleach the hard for the extraordinary.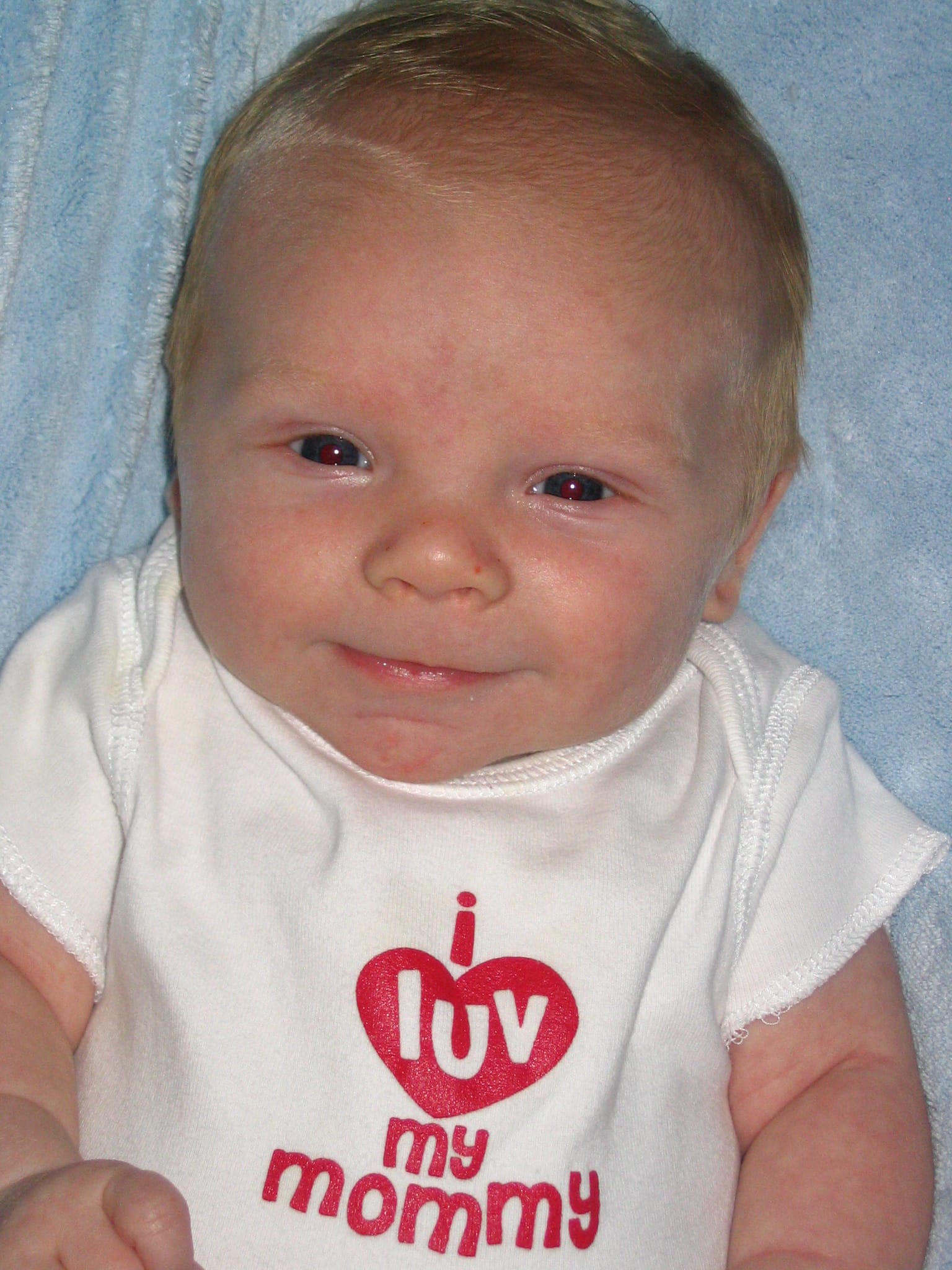 We had a good doctor who induced you a week early, just to make sure she could be in control of your entry to the world and that we wouldn't have a dramatic repeat of your sister's birth-day. I sat in the hospital, feeling my body respond to the induction and counting the minutes until you were in my arms instead of my belly. As we were getting close, one of the nurses checked to see if you were ready to be born and she told me you had a full head of blond hair….a rare thing in a newborn. Your blond hair, that you were a boy, and that I already loved you madly before I even held you – those were the only things I knew as I waited.
You didn't make me wait long. I pushed one time…the doctor made me laugh and you were born to that sound. You entered the world surrounded by love and laughter – so fitting for the boy you have been and now the teenager you become today.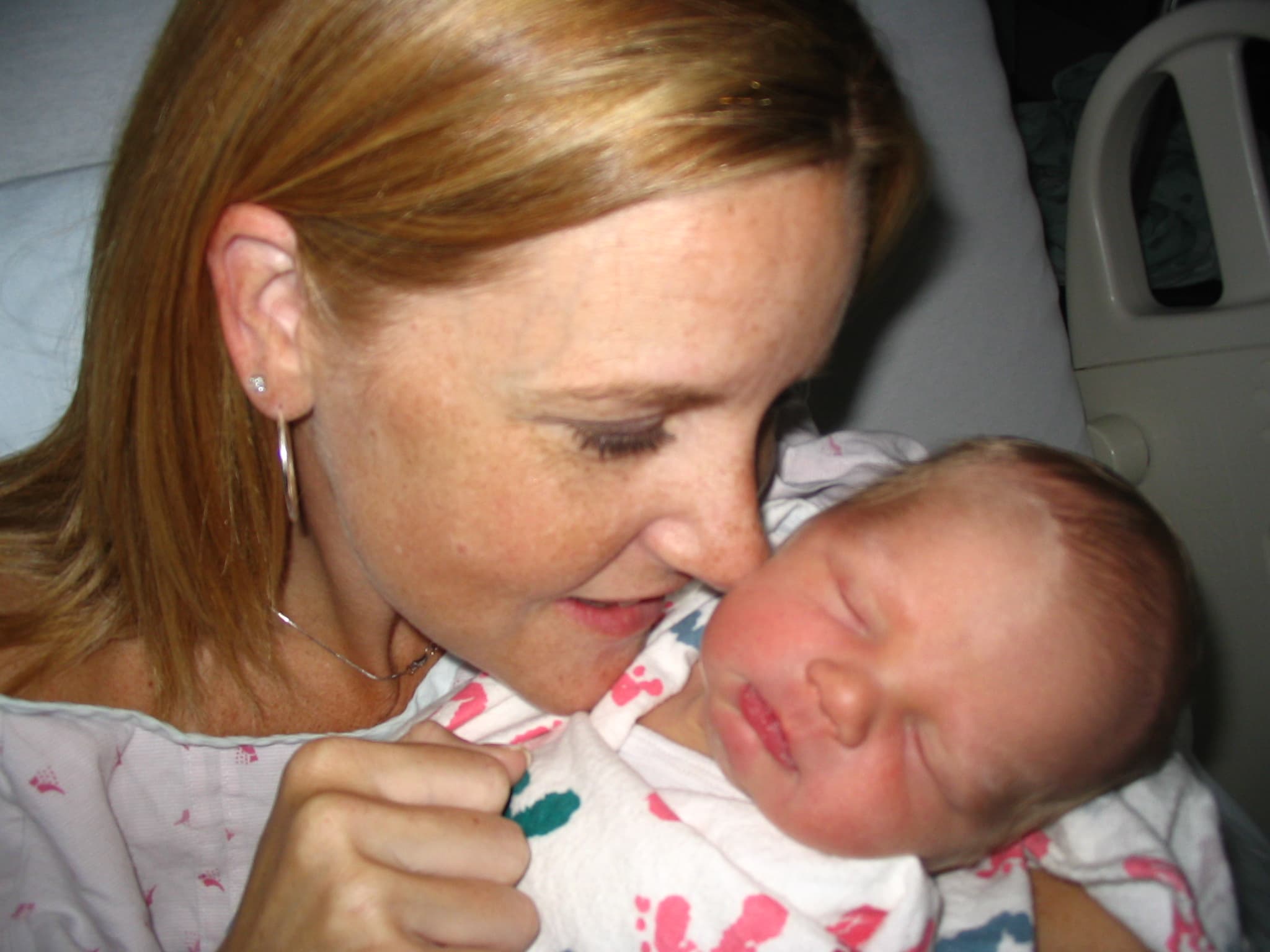 I couldn't be more grateful for the gift that came from 'doing it again'.
My sweet buddy – you are a treasure. And I will always be grateful to be your mom.
You are the Mayor….you say hello to each person you pass….in the hallways of school, on the street, at every game you play. You smile always. You want everyone to feel welcome.
It breaks your beautiful heart when anyone feels left out. You come home distraught if you fear you *could* have helped but didn't.
On this – your 13th birthday – your official entry to being a teenager…I want you to know, most of all….YOU ARE LOVED.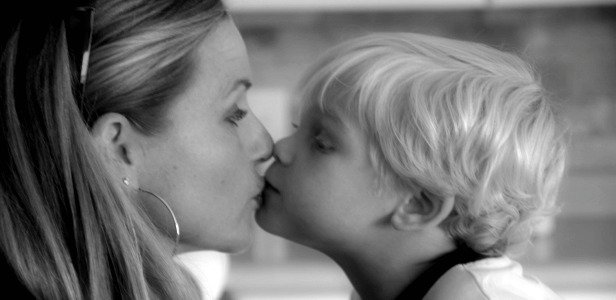 You are loved through every moment of success.
You are loved when you wake and when you fall asleep.
You are loved through every hard decision.
You are loved through every smile, every song, every dance move.
You are loved through every sports stat, every funny meme, every, 'can I just watch for a few minutes before bed'.
You are loved through your failures.
You are loved through your strike-outs.
You are loved through every hitting moment that wasn't an  RBI.
You are loved through your pop-outs.
You are loved through every pitching moment that didn't feel like a stepping stone to a no-hitter.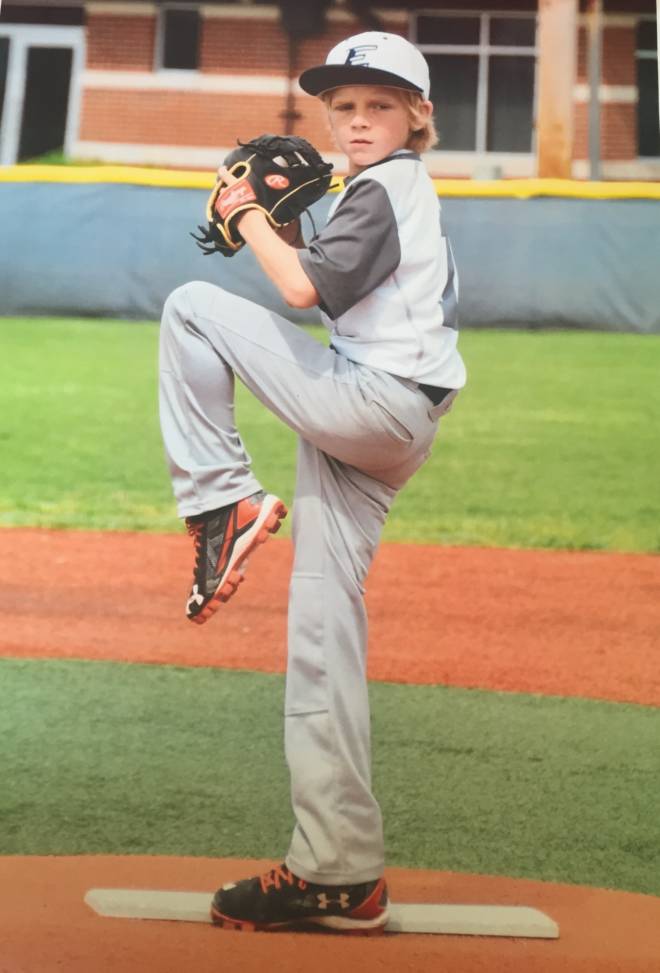 You are loved through every single, double, triple and home run.
You are love through every pitch, every win, every save.
You are loved through your 'I should-haves'
You are loved through your ' I meant to's"
You are loved through ALL. OF. IT.
I will come back to this lesson shortly, but since we are talking 13…that mystical, magical number….As I have year after year after year – I have some wishes (surprise!) for you.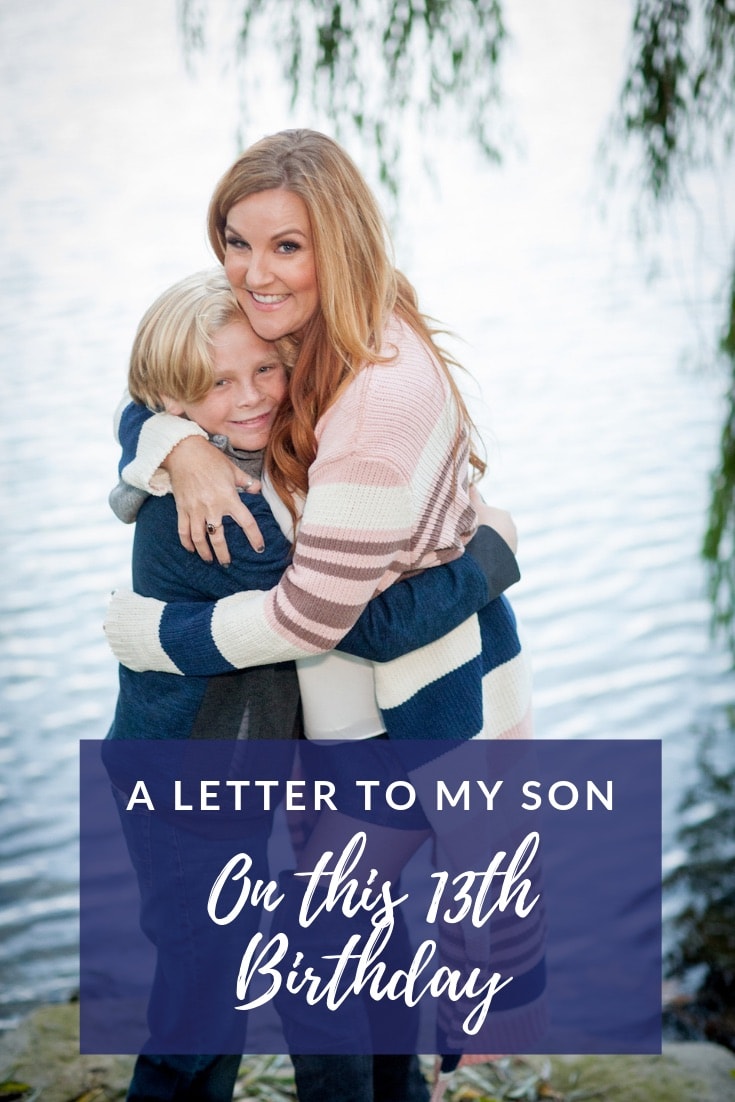 A Letter to My Son on His 13th Birthday: Advice to Carry With You.
Trust You – Your intuition, your gut – that feeling you get in your belly – trust it. It will tell you when something isn't right, when you are about to make the wrong decision and when you need to take the leap to reach the goals you are setting for yourself. Over and over, I've watched you let your gut be your guide. Continue to do that as you grow.
Know When to Lead and When to Follow – There are times when you will need to stand up and encourage others and times when you sit back, listen and let someone else take the lead. You are learning the difference and it is a wonderful thing to watch.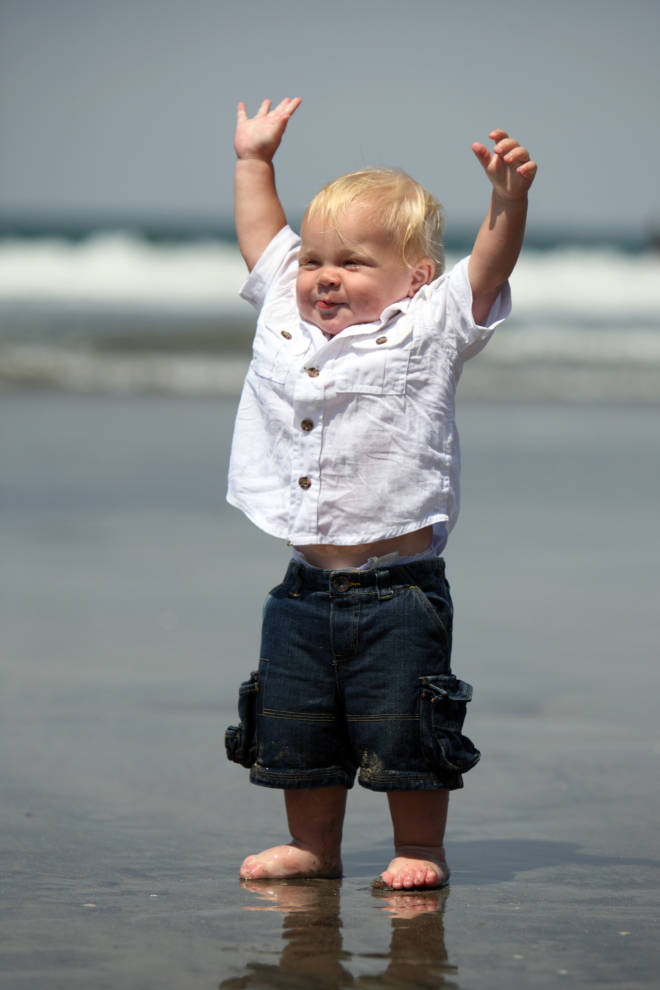 Play Hard
– Naturally, you are thinking sports. You have so much of your dad in you when it comes to your love of the game and your understanding that hard work is the difference maker on the diamond and on the court. You, like your dad, are already embracing this 'play hard' mentality as it applies to your life – to your schooling, to the effort you put in to helping others and to chasing what you want.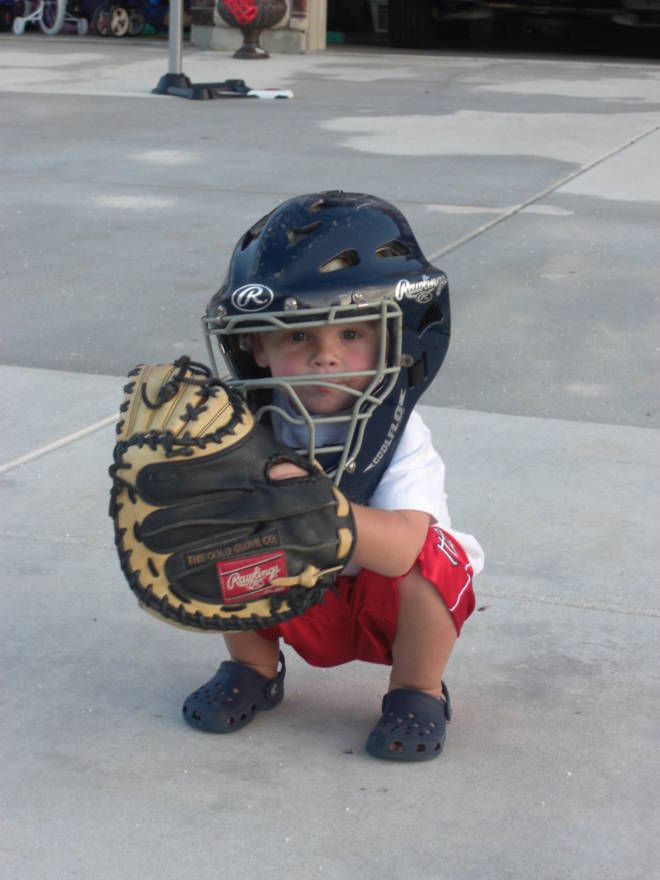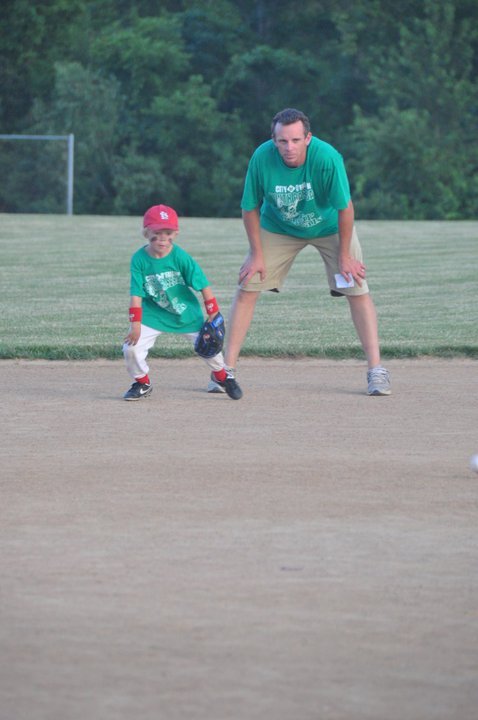 Surround Yourself by People who Make You Better
– Seek friends and acquaintances who are smarter than you, kinder than you, faster than you, stronger than you. You will learn from them and you will rise to their level.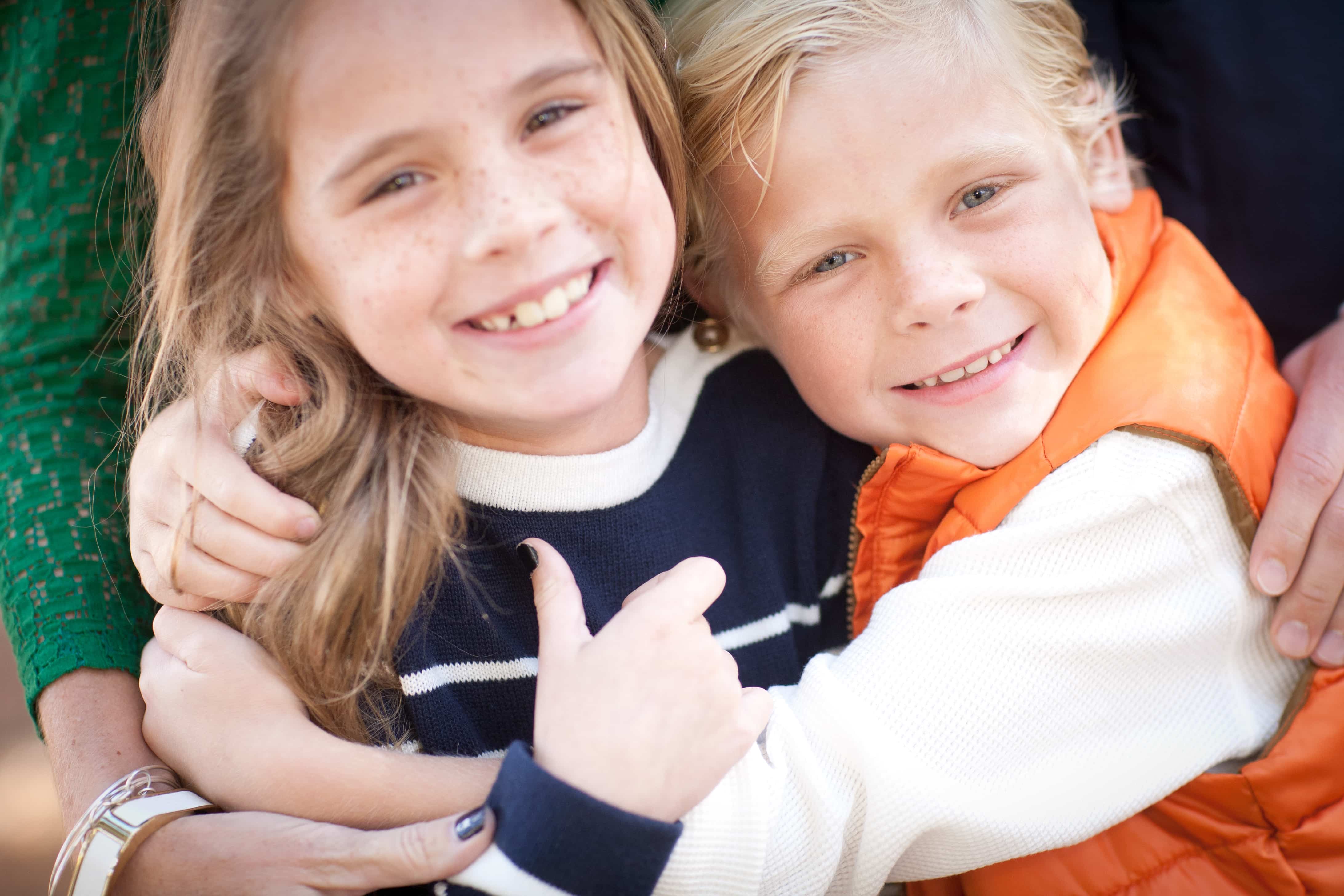 Seek the Lessons
– This year especially, I'm learning to embrace the idea that life circumstances and events don't happen TO you, they happen FOR you. What is the lesson in losing a game or a friend? What is the lesson in getting a grade you didn't want? What is the lesson in hearing unkind words from someone? What is the lesson in joy and happiness, in grief and sadness, in disappointment? For every lesson you learn, you will wake up a better human being.
Protect Those You Love – One of the things that makes my gratitude list every day is the relationship you have with your sister. Despite your occasional sibling moments, you truly take care of each other, stand up for each other and commit to protecting each other. Apply this gift of protection to all the people you love – friends and family alike.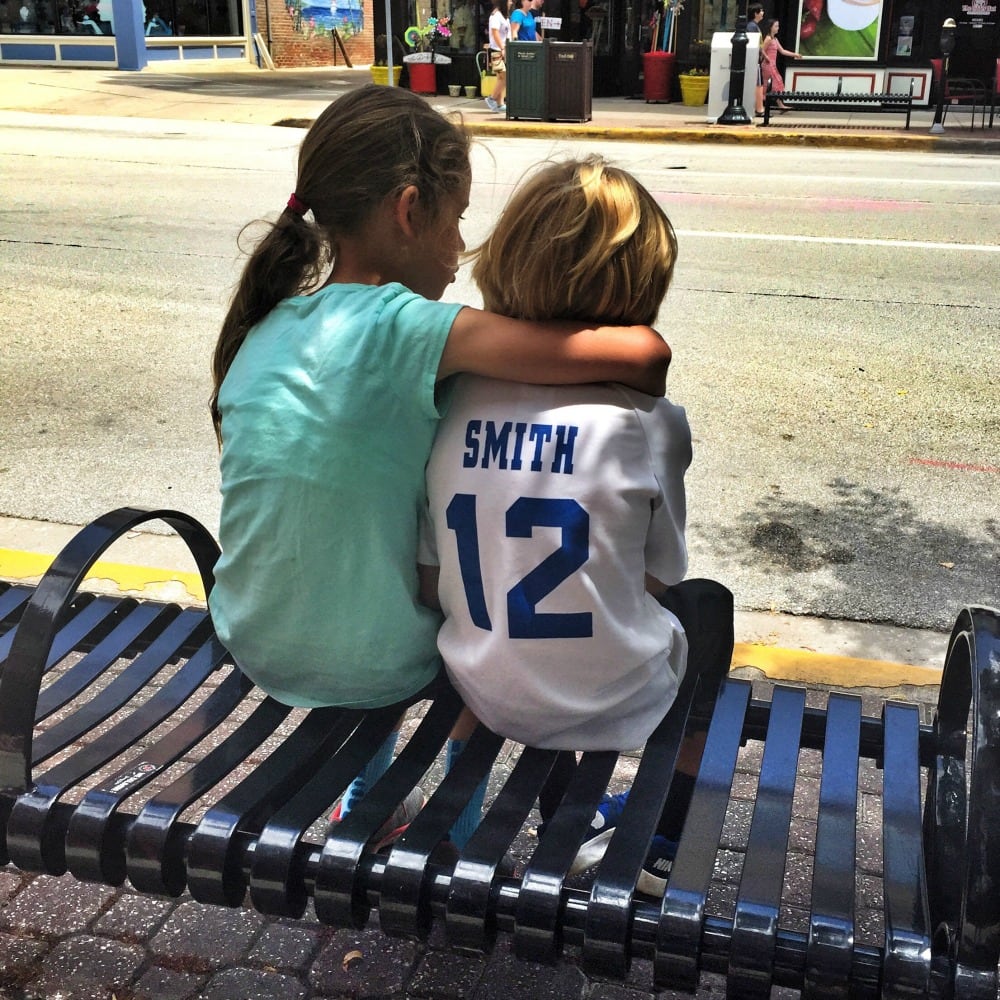 Your Words Matter:
Say thank you often and I'm sorry when you mean it. Think before you speak – whether it is to comfort a friend, stand up for what you know is right or confront a situation that frustrates you. Also? Always stand up for what is right. (See: Trust YOU)
Your Dreams Determine Your Destiny – I remember a moment when you were just in kindergarten….a parish priest asked the class what they wanted to be when they grew up. You said a Major League Baseball Player (I know that dream hasn't changed). You came home crushed that day as the priest's response to your dream was to reply that only .05% of people make it to the Big Leagues. That Christmas, we gifted you a custom shirt that said, "I am the .05%.". I still believe that….not simply because I believe every dream comes true, but I DO believe two things: I believe it is impossible for a dream to come true if you aren't willing to DREAM it and put in the work and….I believe in you.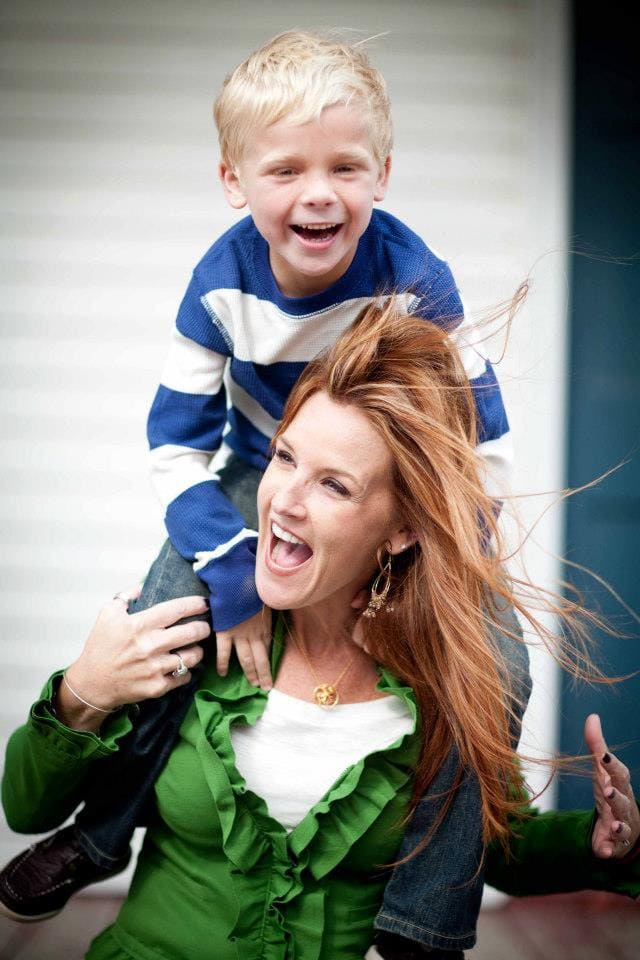 It is Ok to Feel
– I know, I know – as a society we still can't seem to move past the 'boys don't cry' BS. But we are getting better, and I'm here to remind you, to tell you, to encourage you to remember it is OK to feel – whether that is happy or sad, delighted or crushed. Your feelings are never wrong. And it is ok to express them.
Put Your Phone Down – What? Yes. Sometimes you just need to put the phone down and BE in the moment. Experience people. Look someone in the eye and have a conversation. I know texting is easy – trust me….but a call or a moment in person when you need to tell a friend you are here for them, to say congratulations, thank you or I'm sorry cannot be replaced by words typed on a phone.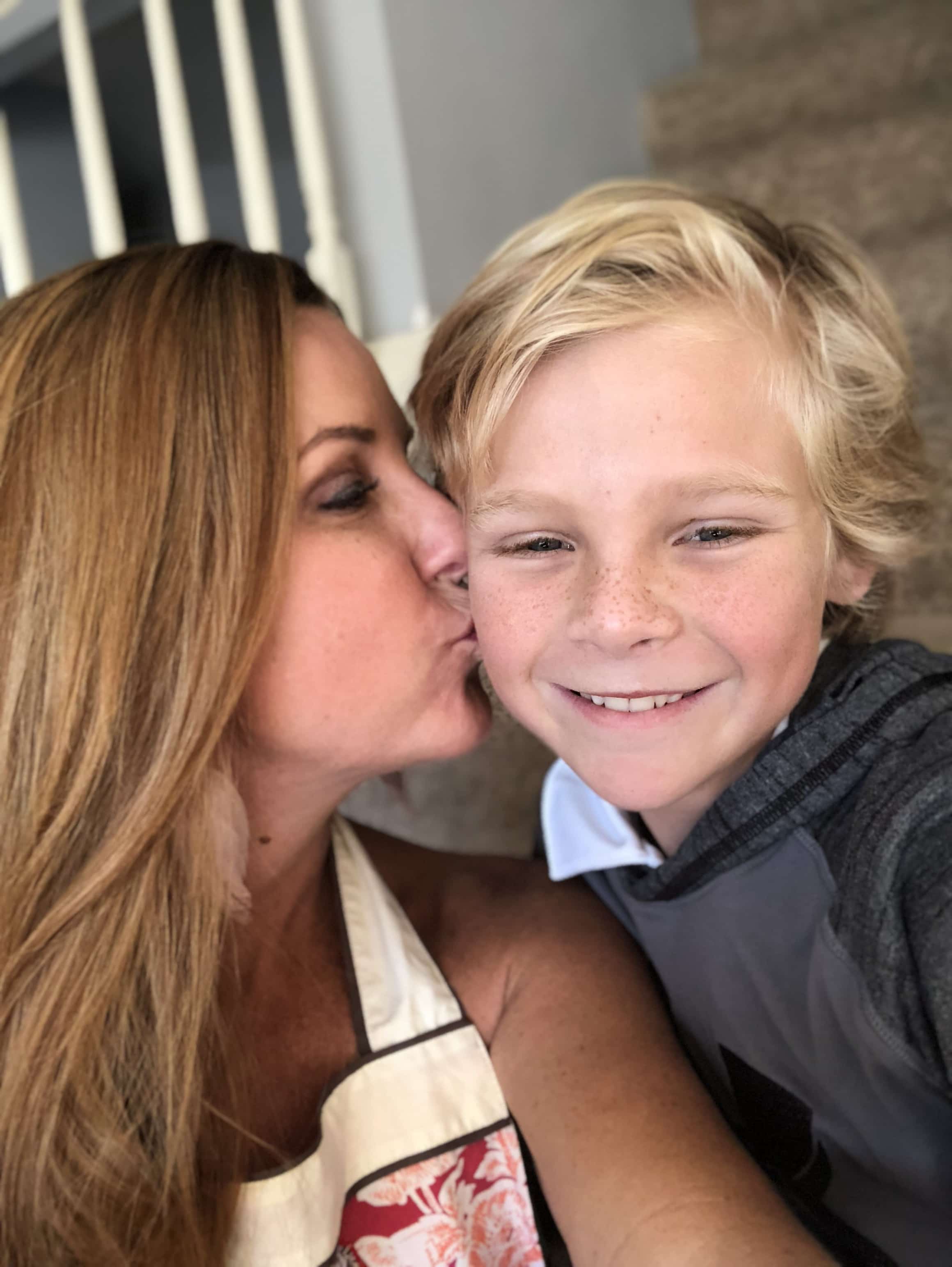 Laugh Easily and Often
– I recently learned that kids smile an average of 400 times a day. As we get older, we take on more life responsibility – so sometimes those smiles and laughter don't come as easily. Make it a priority. Be easy to joy and hard to anger. Embrace smiling as a way to feel gratitude and let others know you have goodness in your heart.
Be Kind, Be Respectful – It has always been important to me that you lead with kindness each and every day. You do a beautiful job of doing just this. I hope you will always see kindness as the correct path and understand that respect for others – for people who are just like you and people who aren't, for women, for EVERYONE of another race, culture, ability or orientation – is not only a choice, but one you can model for others by continuing to live it. Lead by example.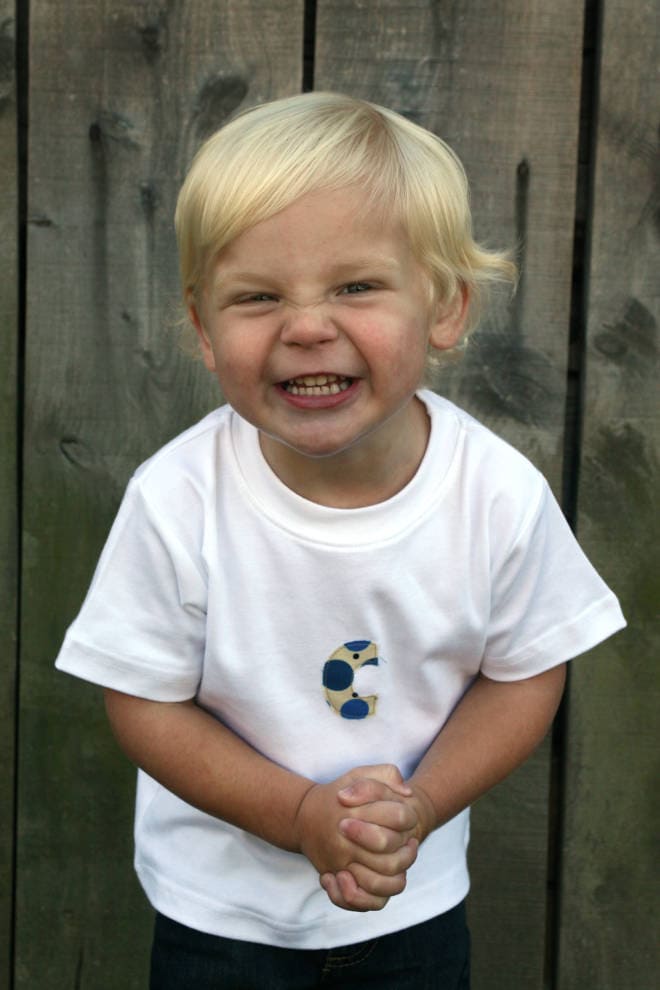 Remember You are Loved
– I hope this is a given. I will always be in the front row cheering your successes and dreams come true. I will always be a soft place to land when you fail, when you experience disappointment, when it feels as though your heart might break. You are a gift – a beautiful, kind-hearted, athletic, smart, spirited, funny, huggable, blond gift.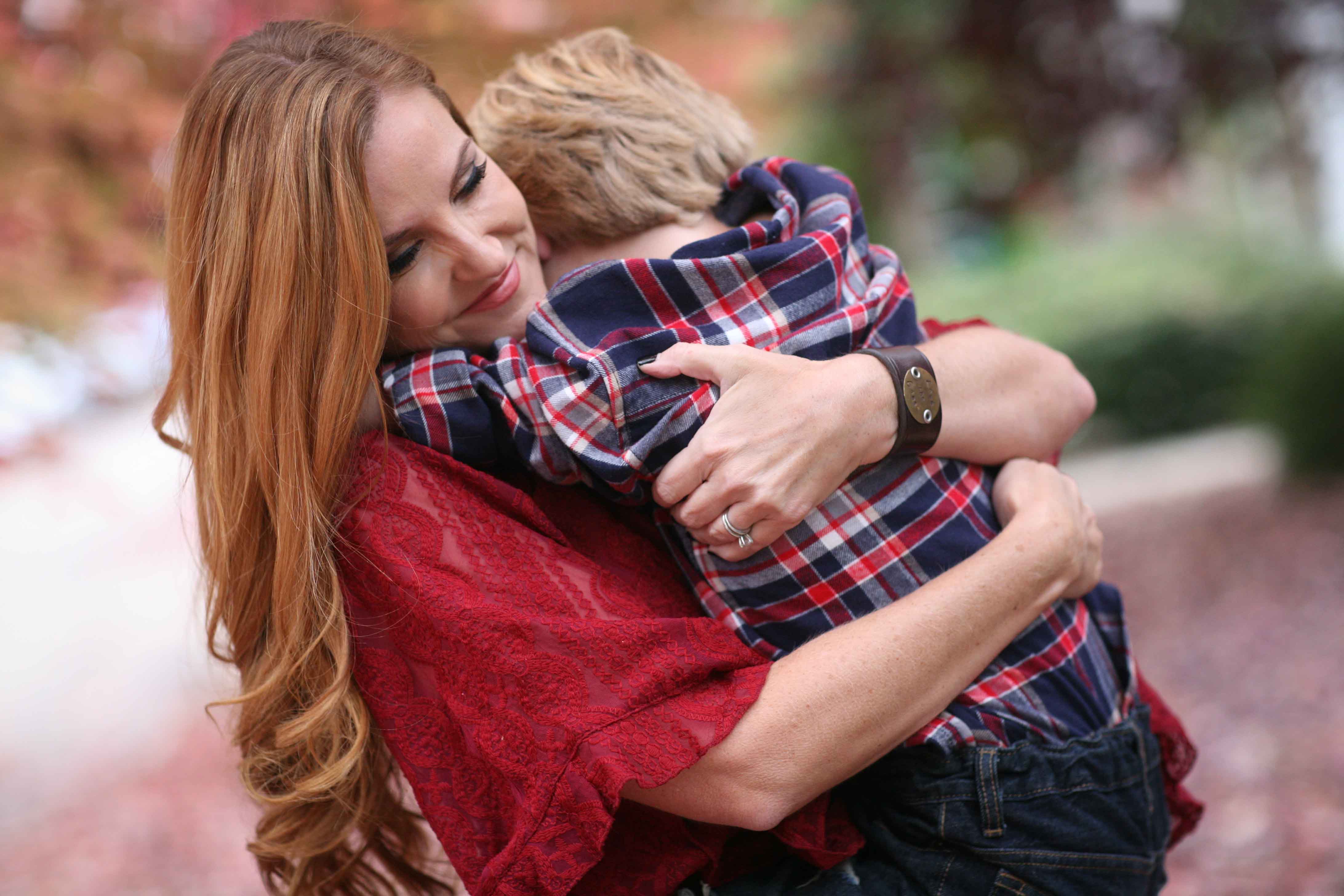 I couldn't be more proud to be your mom. I am privileged to be on the sidelines as you grow into the young man you are supposed to be.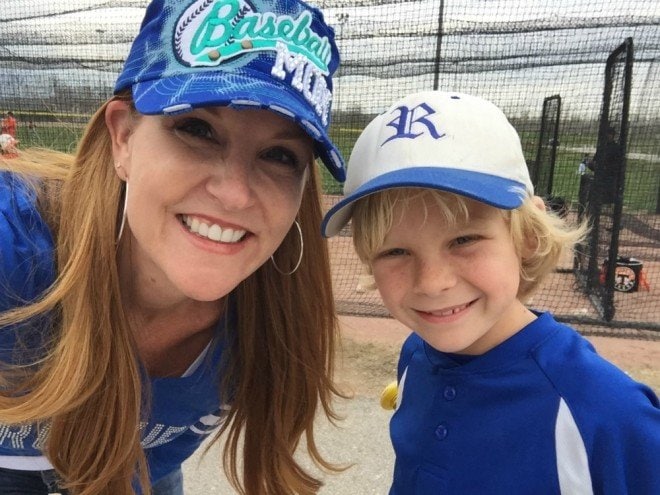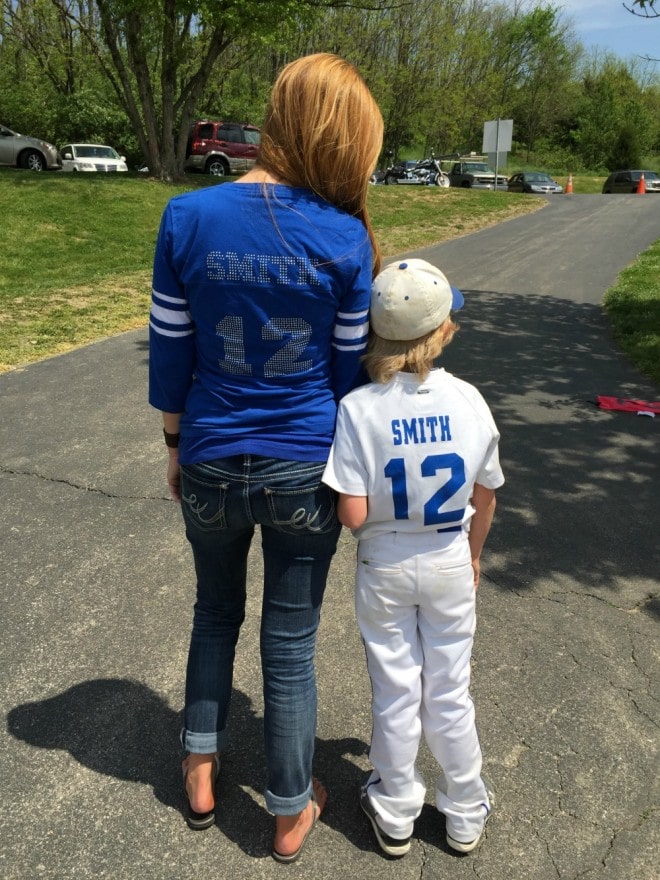 I love you, sweet buddy.
Love, Mom