About a month ago, I was visiting my parents and doing a makeup tutorial with my mom. Did you know the facial feature that we neglect most often isn't our eyes, or our lips (you can hardly miss those) but rather our eyebrows? It seems that this feature is just too easy to skip, ignore or mismanage all-together.
But they matter.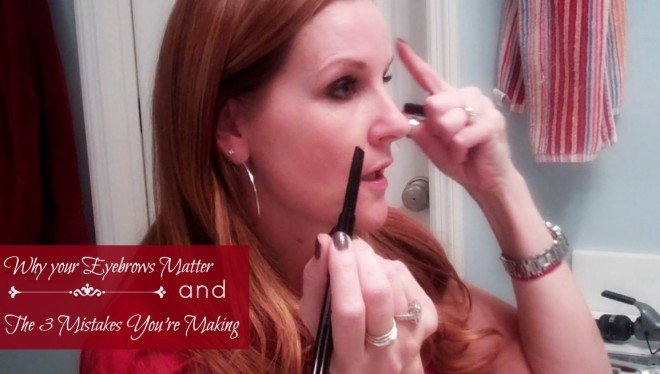 Why? Consider them the framework for your face – especially for your eyes. Poorly done (or neglected) eyebrows can throw everything off, I promise.  On the other hand, follow a few simple steps and you set yourself up beautifully.
As is always the case, a makeup tutorial is so much fun to SHOW, right? Take a look at the video and let me know what you think.
All of the tools I use in this video were purchased at Sephora (a favorite of mine, but without any official connection to the site).
Do you have any additional makeup tips you'd like to share? They can be eyebrow related or otherwise. Feel free to chime in and share.