I would be lying to you if I didn't come right out and admit that the holidays are a favorite time of year for me – not simply because of the family time and spirit of giving, but because of the food. Every member of my family has a tremendous sweet tooth, which means I bake more during these few months than at any other time. A few weeks ago, I shared a collection of great side-dish options for the holidays…and now, I'm tackling desserts.
I promise you will see a theme: caramel, apple, cheesecake and pumpkin are clearly a staple in my holiday dessert world.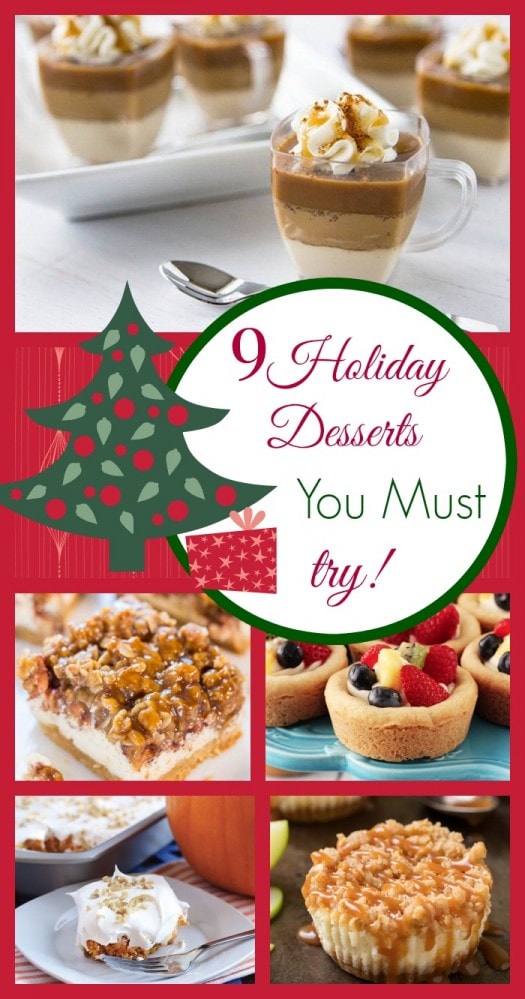 Oh look – almost ALL of my favorite flavors in ONE sweet, tiny dessert –
Caramel Apple Mini Cheesecakes with Streusel Topping from Cooking Classy.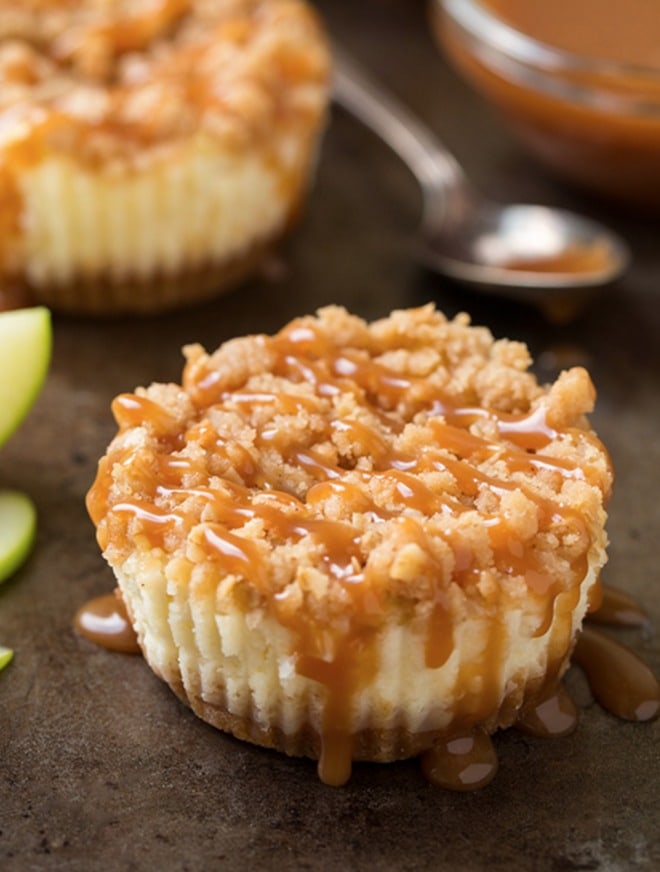 I love how different these are:
Caramel Macchiato Jelly Shots from Tablespoon
are a spin on a traditional favorite after-dinner drink – and yes, adults only.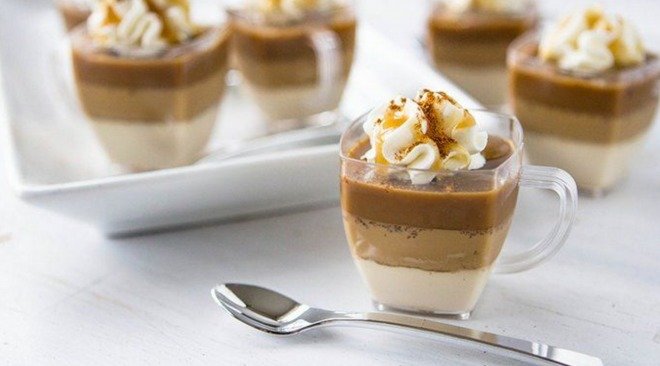 As I know some of you are truly amazing in the kitchen – I'd love to add this to your list –
Pumpkin Coffee Cake with Cocoa Vanilla Glaze from Foolproof Living
. I love that it falls in to the 'from scratch' category and fits every holiday meal.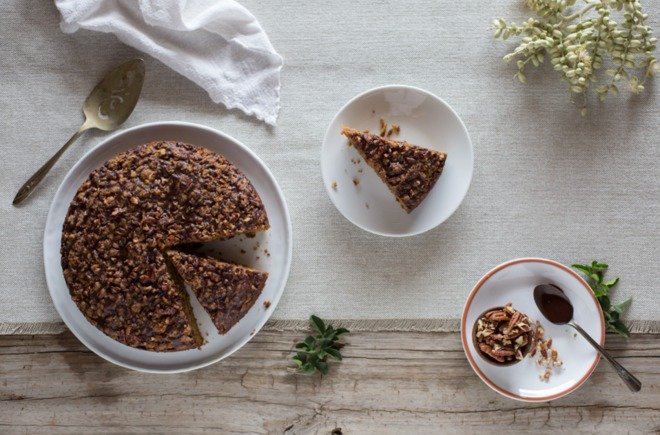 Love this – bringing 'skinny' and 'cheesecake' together (am I dreaming?) in one delectable recipe:
Skinny Pumpkin Cheesecake Poke Cake from SkinnyMom.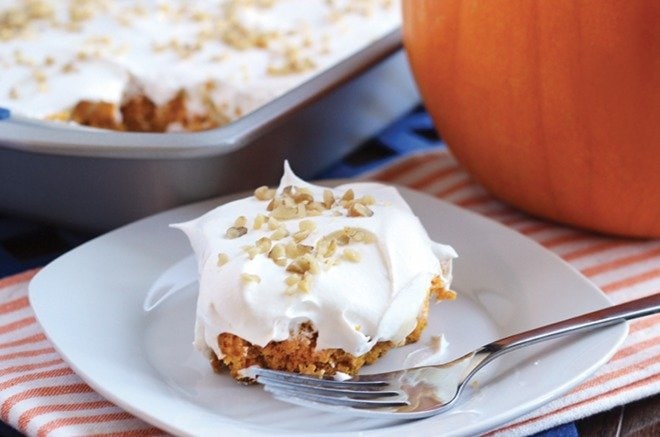 My husband has always loved all-things-apple, so I always seek out new recipes to surprise him. This
Apple Crisp from Tastes Better From Scratch
is ideal.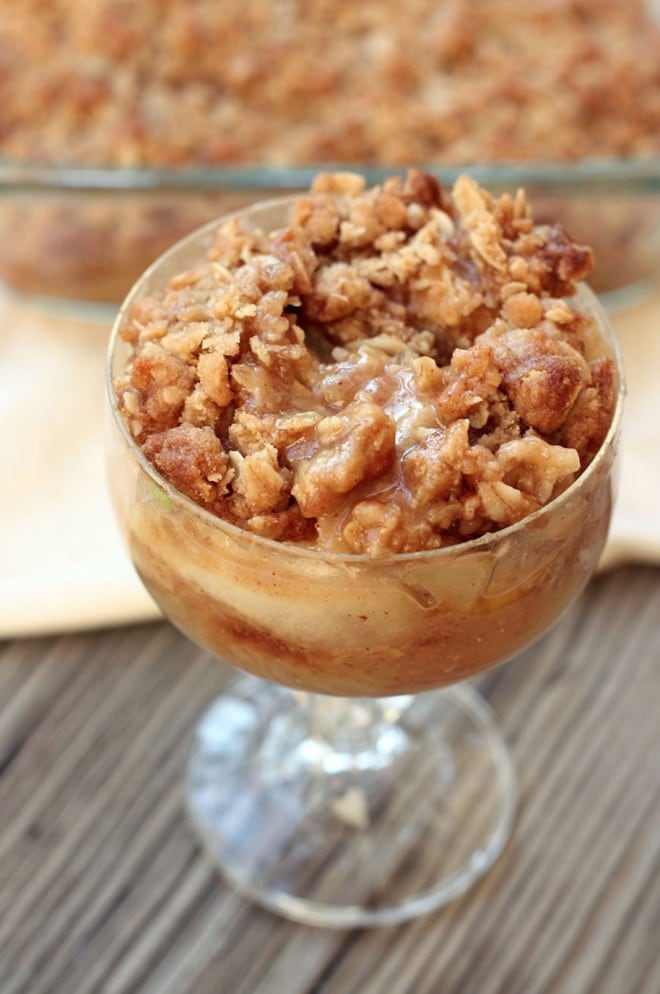 Oh look – back to combing all of my favorites again – how will I ever choose? These
Caramel Apple Cheesecake Crumble Bars from Averie Cooks
won't be around long.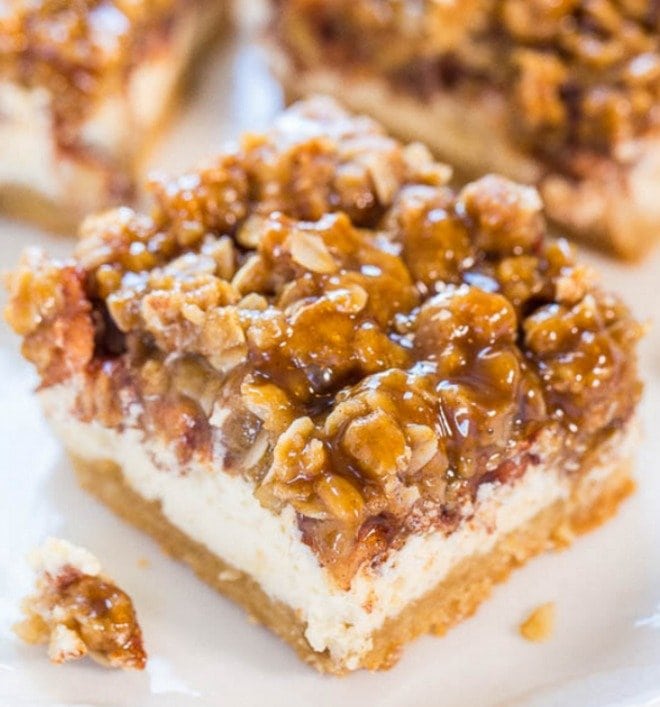 I know, I know…some of us don't have a ton of time to bake (and we worry about trying something too complicated). Not to worry, a delightful holiday staple –
Easy Pumpkin Pie from Love From the Oven.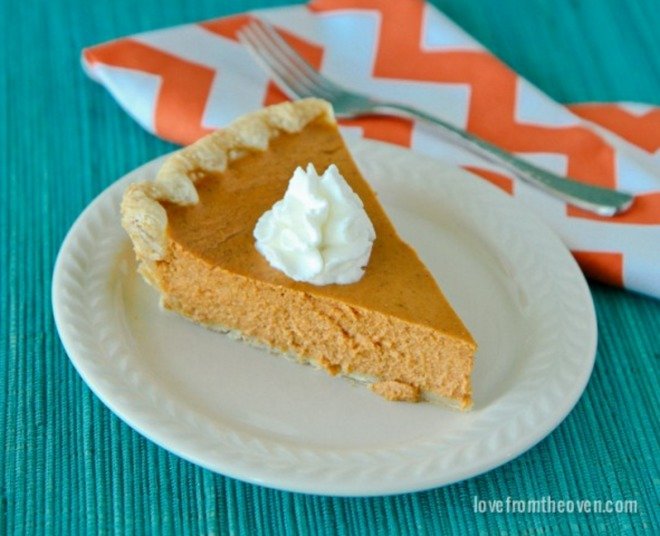 I can't stop staring at these
Fruit Cheesecake Sugar Cookie Cups from Live, Love and Sugar
– they are just so lovely. Perfect for satisfying the family sweet tooth and the presentation is divine.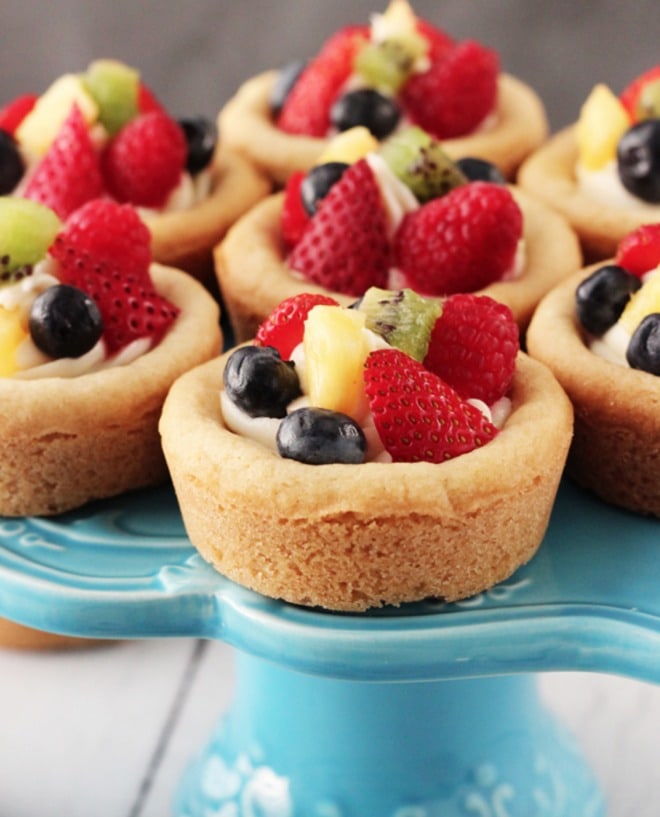 Also in the 'simple and delicious category, check out 
Two-Ingredient Pumpkin Cake with Apple Cider Glaze from NoblePig
.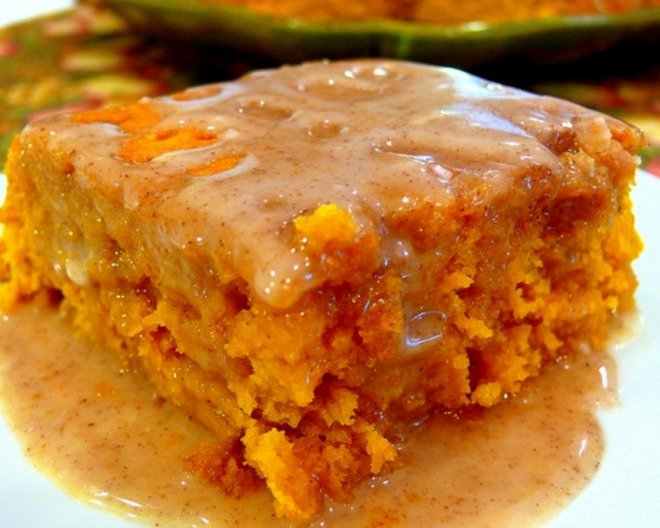 Now for the hard part….deciding just how many holiday parties to throw so that I can make, and serve, them all.
Let me know what you choose. (and if there are other favorites you think I should try!)
I'm certainly hoping these incredible dessert recipes from extraordinary people will inspire you as you plan your family meals. As I imagine you know, all pictures were used with permission. I would love for you to visit (and TRY!) the recipes I've shared here. I hope they will make it to your holiday dinner table as they will mine.